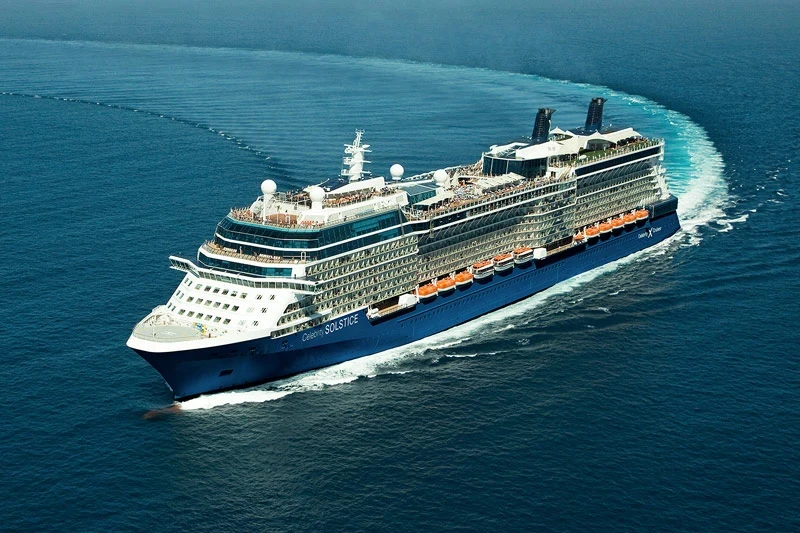 Celebrity Solstice, a luxury liner with grand halls, pianos, fireplaces, and all the signs of a lavish life, has docked at Benoa Port for two days, allowing its passengers to explore Bali. The cultural program started with traditional Balinese dances to welcome them. The Maltese-flagged liner arrived in Bali from Sydney.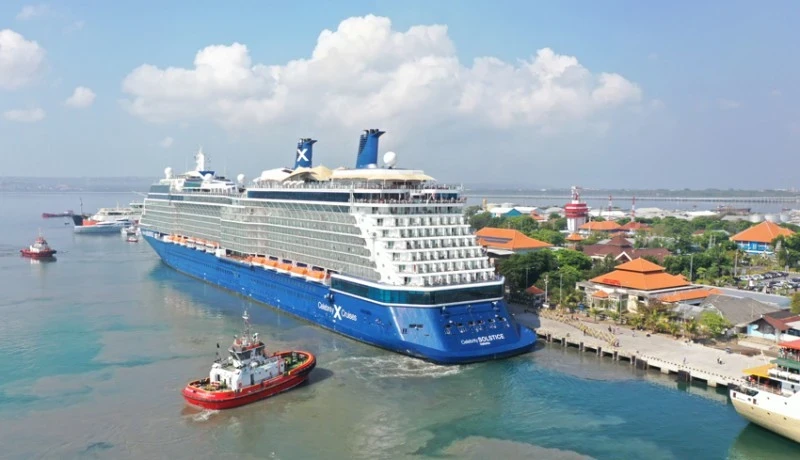 This event is historic not only because of the large number of affluent guests, nearly 4,000 people, including the crew, simultaneously arriving in Bali. It is also significant because, for the first time in Benoa Port, a liner longer than 300 meters was accommodated. The dimensions of Celebrity Solstice are 317 meters by 32. To facilitate this, a new 46-meter gangway, capable of bearing a load of 9 tons, was built specifically for this liner, as the door through which passengers will exit is unusually high.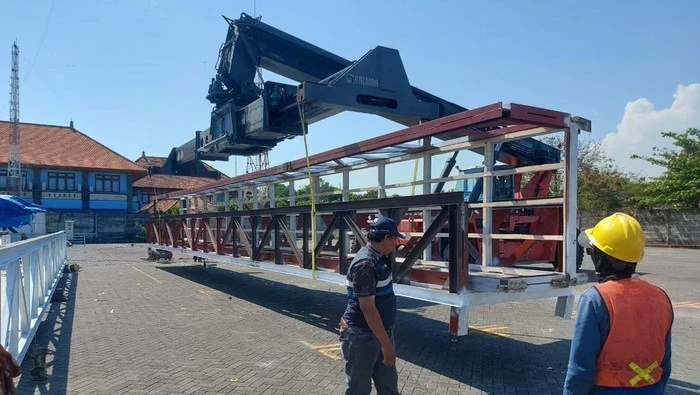 Previously, the longest liner ever in Benoa Port was the "Westerdam" at 291 meters. The ability to accommodate larger liners is due to the efforts of local authorities in developing the Bali Maritime Tourism Hub (BMTH), which is currently one of the national strategic projects.
To enhance the appeal of Bali as a maritime destination, they decided to modernize Benoa Port. For instance, while there are currently 51 vessels at the dock, by 2024, the number of visits could be increased to 68.
Although construction is still ongoing and is scheduled to be completed in 2024, part of the basic infrastructure to accommodate cruise ships is already in place. The first stage of dredging was carried out in 2019, along with the expansion of the international terminal. The port's depth increased from 8 to 12 meters, and the passenger terminal capacity went from 800 to 3000.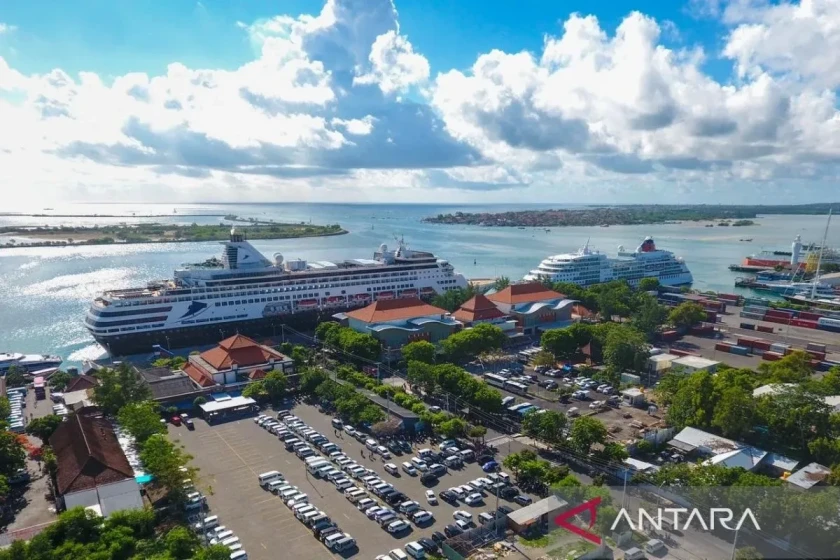 The second stage of dredging is currently underway, and work on the yacht marina is being finalized. Although the primary construction work has been completed, the remaining tasks include access roads and auxiliary structures.
The total cost of the project was 1.2 trillion rupiahs (75.6 million US dollars), funded through state participation (PMN) for sea infrastructure and 2.2 trillion rupiahs (138.6 million US dollars) from Pelindo's pocket for land infrastructure.
Pelindo has also committed to planting 6300 mangrove tree seedlings to restore the green area around the port. This initiative aims not only to create an environmentally friendly harbor but also to compensate for the environmental impact during construction.
Additionally, by 2025-2030, Pelindo has pledged to build a wastewater treatment plant in Benoa Port that will process office waste.