Since January 26, 2023, Indonesia has provided a tourist visa called B211A that can be obtained online on
this website
. The visa costs 1,500,000 Indonesian Rupiahs plus a small fee for card payment. The visa allows staying in Indonesia for 60 days.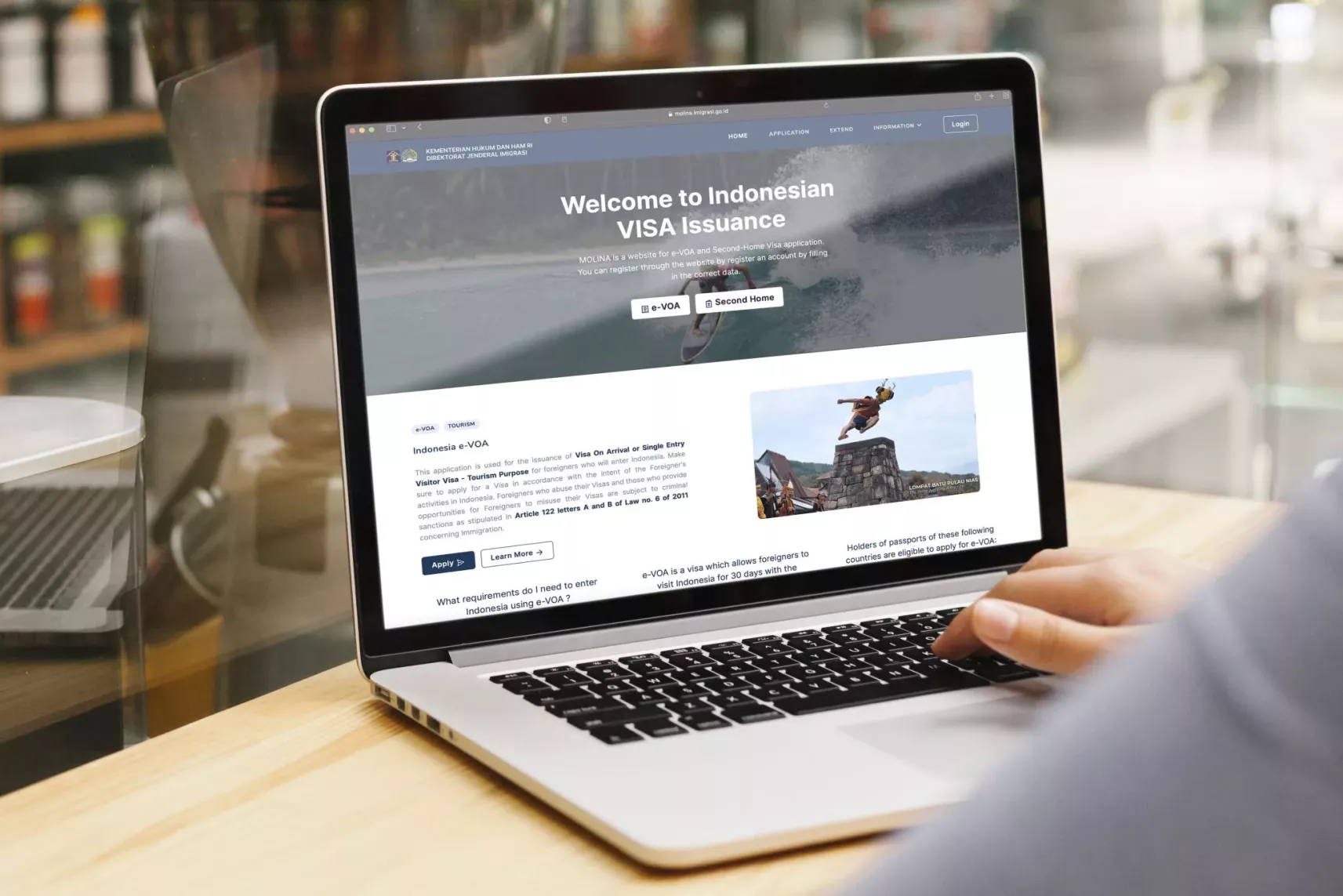 It was previously unclear whether this visa could be extended or not. The official website's "Frequently Asked Questions" section immediately stated that this visa could not be extended. The same information is indicated on the visa itself.

The Director-General of the Immigration Service, Silmi Karim,
previously stated
that tourist visas are valid for 60 days with the possibility of extension up to 180 days.
However, the Immigration Service's Sub-Coordinator for Public Relations, Ahmad Nur Saleh, made it clear that
this visa cannot be extended
. "Please note that foreigners who apply for tourist visas through
molina.imigration.go.id
are not allowed to extend their stay permit. Therefore, they must leave Indonesia after the 60-day visa period expires," he noted.
He added that foreigners can only extend tourist visas if they have sponsors in Indonesia. "The tourist visa service at Molina Immigration is intended to provide a simpler option for foreigners who want to vacation in Indonesia but not for a long time. They are allowed to apply for a visa without a sponsor," he said.
To stay in Indonesia for a longer period, one can apply for a tourist visa with a sponsor from a visa agency. Such a visa can be extended twice for 60 days each (a total of 180 days), and then a new visa can be obtained offshore without leaving the country.