Governor Wayan Koster of Bali has prohibited ascents to the island's 22 main peaks. This was announced by the head of the Bali Natural Resources Conservation Center (BKSDA), Agus Budi Santosa, during a coordination meeting on tourism.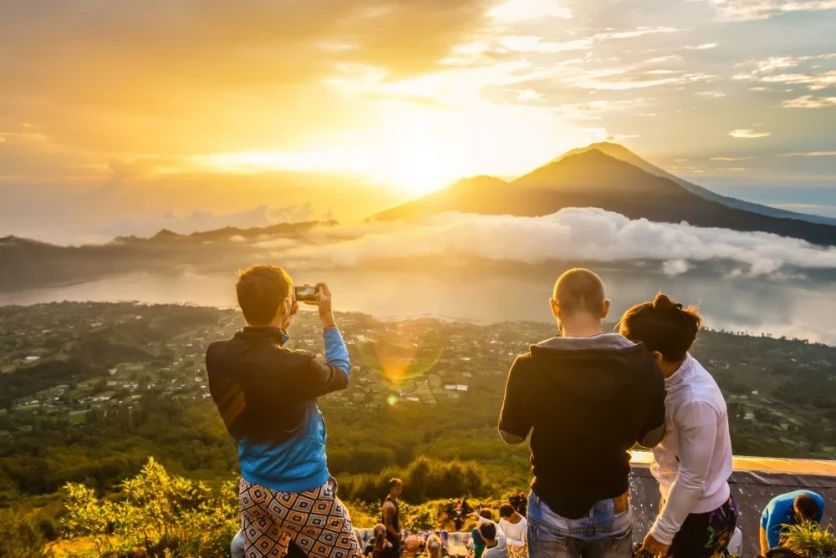 Despite a series of incidents on the sacred volcanoes for the Balinese, the ban is extremely unexpected and frustrating. Ascending Mount Agung and Mount Batur is a magnet for tourists and a hallmark of the island. For hundreds of locals (guides, equipment vendors, and cafe owners), it is the sole source of income.
At a coordination meeting, the Governor of Bali, Koster, stated that every time foreign tourists behave inappropriately in sacred places, the government and locals are forced to conduct a purification ceremony. However, the official believes that repeating the same process is ineffective and demonstrates the weakness of the island's authorities.
Despite scandals on sacred peaks being mainly associated with foreign tourists, Koster emphasized that ascents are now closed for both domestic tourists and local residents. "This ban is permanent; we will enshrine it in regional rules that apply to everyone on the island: not only foreign tourists but also domestic ones. And local residents too! The only exceptions are religious ceremonies or if natural disasters force an ascent. But not for tourism!" he declared.
The ban on climbing Bali's peaks is just one part of new rules, a compilation of which the authorities released in the form of a circular. Governor Wayan Koster personally presented it, delivering a passionate speech to Balinese officials: "There are things that concern all of us in Bali. If this continues, tourism in Bali will not just be bad. Our beloved island will turn into an unsightly piece of land in the eyes of the world."
So, what is in the new governor's decree besides closing access to mountains and volcanoes? It can be divided into two parts.
Directives:
1. Respect the sanctity of temples, sacred statues, and religious symbols; it is essential to sincerely respect the customs, traditions, arts, culture, and local wisdom of the Balinese during religious and other ceremonies and rituals.
2. Dress modestly, appropriately, and respectfully when visiting sacred places, tourist attractions, public areas, and participating in events in Bali.
3. Behave politely in sacred places, tourist zones, restaurants, shopping centers, and on the roads.
4. Visit attractions accompanied by licensed guides (who understand natural conditions, customs, traditions, and the local wisdom of the Balinese).
5. Exchange foreign currency at authorized currency exchange points (both in banks and at stationary points) that have an official license and display an authorization number and QR code logo from Bank Indonesia.
6. Make payments using the Indonesian Standard QR Code (QRIS).
7. Conduct transactions using the Indonesian Rupiah.
8.Adhere to the established traffic rules in Indonesia. You are required to have valid international or national driver's licenses, dress modestly while driving, wear a helmet, follow road signs, not exceed the vehicle's capacity, and refrain from driving under the influence of alcohol.
9.Use four-wheeled transport suitable for road use and officially registered, or two-wheeled transport owned by a legal commercial entity or association with permission to rent two-wheeled vehicles from authorities.
10. Rent accommodation from owners who have all the necessary permits and registrations.
11.Follow all specific provisions and rules prescribed at each tourist attraction.
Prohibitions:
Do not trespass on sacred territories:
1.Stay away from holy and consecrated places unless you are attending a Balinese traditional ceremony. During such ceremonies, you must wear appropriate attire. Visiting sacred places is forbidden for women during menstruation.
2. Do not touch sacred trees.
3.Avoid behavior that desecrates sacred places, temples, idols, and religious symbols. It is prohibited to climb sacred structures and take indecent or nude photos. 
4.Pollution of lakes, springs, rivers, seas, and public places is forbidden.
5.Using disposable plastic bags such as polyethylene bags, polystyrene (Styrofoam), and plastic straws is not allowed.
 6.Uttering offensive words, behaving disrespectfully, causing disturbances, and acting aggressively towards government authorities, local communities, and other tourists, both directly and indirectly through social media, is prohibited. This includes spreading hateful speech and misinformation.
7.Working or engaging in entrepreneurial activities without proper documents issued by relevant authorities is prohibited. 
8.Engaging in illegal activities, such as trading illegal goods, including endangered flora and fauna, cultural artifacts, sacred objects, and narcotics, is also forbidden.
"This circular letter comes into effect from the date of its adoption (31.05.23) until further notice. Therefore, this Circular Letter must be executed with discipline and full responsibility. Thank you for your cooperation," concluded the Governor of Bali.
Wayan Koster made it clear that foreign tourists who dare to violate these rules will face serious consequences, including fines, legal proceedings according to Indonesian laws, and deportation. "Everyone must take this circular seriously, implement it, and distribute it among all their employees and foreign tourists arriving in Bali," emphasized Koster. He also urged tour operators and the Balinese community not to encourage the improper behavior of foreign guests.
"If we continue to tolerate this improper behavior, good tourists from Europe may no longer want to come to Bali," Koster concluded. "We need to be aware that we have contributed to the development of our island."