Table of contents
Pros
Cons
Life with children in Bali is filled with happy and unforgettable moments that will surely be remembered. The island is popular among young families seeking a place for relaxation and living. Here, you can be in harmony with nature, culture, and traditions while having all the conveniences for a comfortable life with children.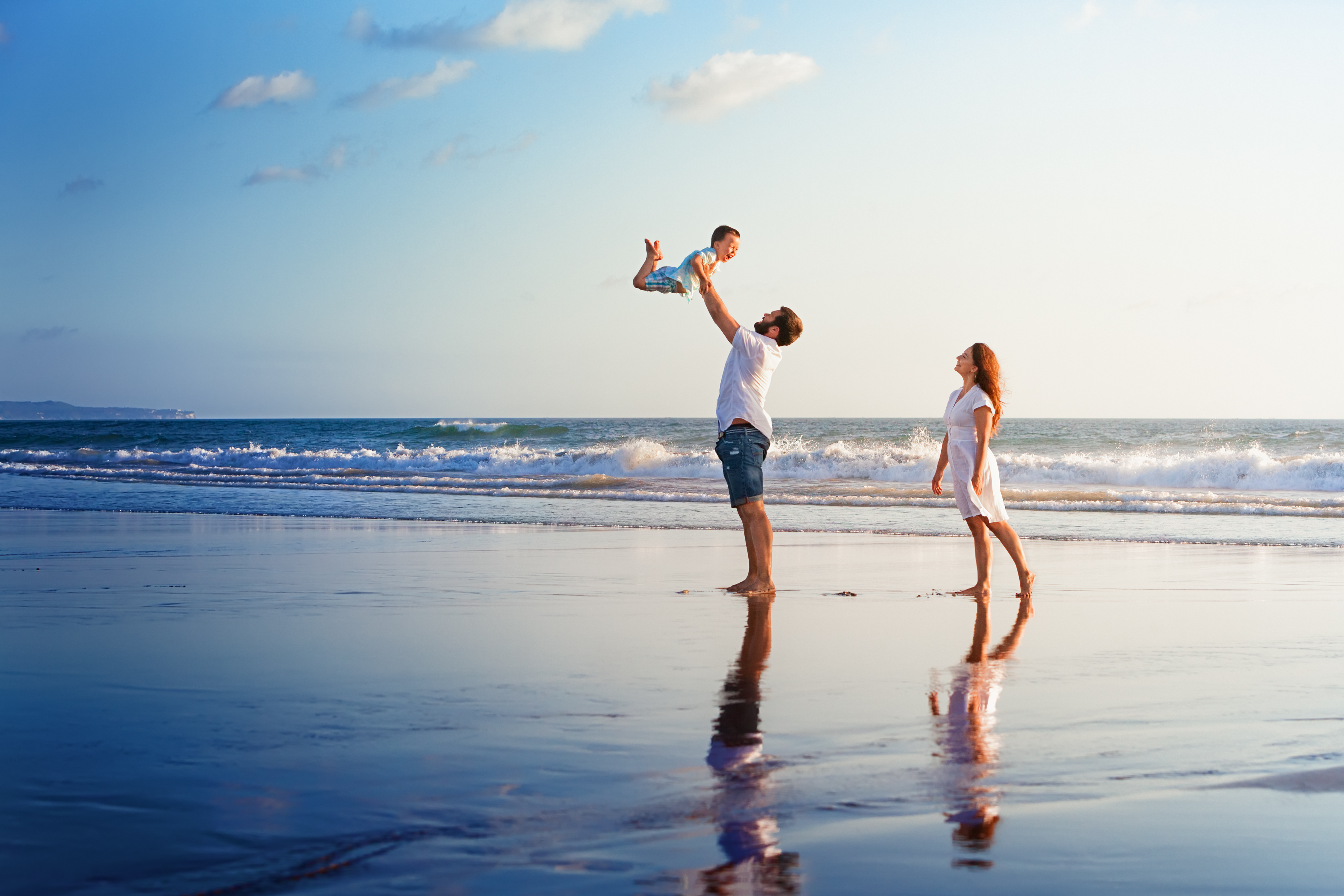 Let's explore why Bali is good for living with children and what could potentially overshadow the experience on this paradise island.
Pros:
1. Less Need for Buying Clothes
For happiness here, all you need are swimwear. Children in Bali can run around the garden all day in just flip-flops and underwear. Parents don't need to worry about choosing winter or transitional clothing. For children, minimal clothing means an incredible opportunity to explore the world through their skin. For parents, it's a practical and cost-saving advantage.
2. Year-round Availability of Vegetables and Fruits
Bali offers a wide variety of fruits, vegetables, and greens year-round. In Russia, these items can either be significantly more expensive or unavailable in such abundance, depending on the region. Fruits and vegetables are a source of many important vitamins and minerals essential for children's health and development. They are necessary for the normal functioning of the nervous system, blood formation, good vision, metabolism, healthy skin, muscles, and bone development. And, they're also delicious!
3. Beach Vacation
The ocean, the beach, and the sun work their magic. Your child gets daily doses of sunshine, rejuvenating sea activities, and grows up healthy and robust. Bali boasts diverse beaches suitable for both children and adults. Furthermore, on local beaches (unless it's a secluded one, of course), there are plenty of restaurants and cafes, making the vacation even more convenient and enjoyable. Plus, it's the largest sandbox for your little ones!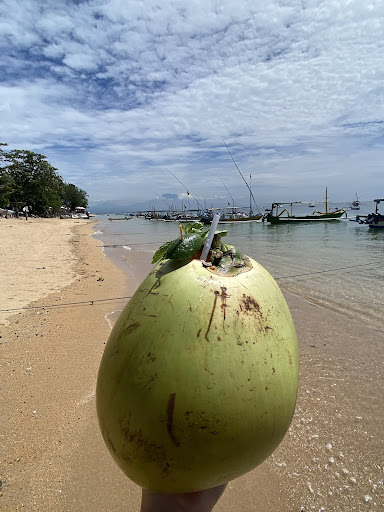 4. Richness of Culture and Traditions
The island of Bali is a center of Indonesian culture and traditions. Here, you can visit ancient temples, learn about the history of the local people, participate in symbolic religious ceremonies, and explore traditional crafts and folk practices. For children, this can be a fascinating and educational experience that helps them understand and respect other cultures and traditions. And, little ones often adore the local musical instruments!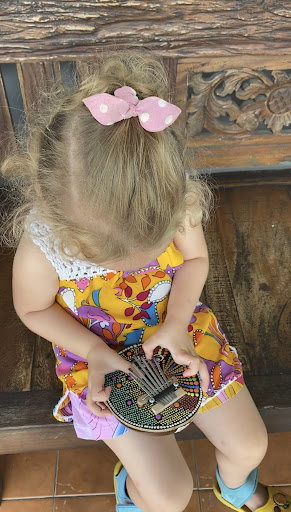 5. Indonesian Nanny - Household Help
Finding a nanny here is not a problem, and the good news is that it often comes at an affordable cost. Most local women are kind and diligent. They love children and enjoy playing with them. However, it's important to carefully choose your candidate, ask for a photo of her identification, to avoid any issues. Also, if you hire a Balinese nanny specifically, be prepared for frequent ceremonies in which she may need to participate.
6. Communication in International Communities
Bali is a place where friendly and open-minded people reside. Most Indonesians consider children an important part of their lives, so your child will always be surrounded by care and attention. Interacting with children in international communities is a significant and valuable advantage. They will learn about other nationalities, how to communicate without words, understand other cultures, and get practical exposure to both  Indonesian languages.
7. Children's Leisure Activities
The island of Bali offers a wide range of entertainment options for both children and adults. These can include boat trips, fishing, lake excursions, jungle walks, and much more. Almost every day on Bali, there are some events like festivals and concerts where you can enjoy music, culture, and local cuisine. Your child will never be bored on Bali because there's always something interesting and engaging to do. There are daycare centers, schools, clubs, entertainment centers, several water parks, bird and animal parks, rides – in short, everything you need for leisure activities. 
8. Exploring Nature in the Real World
Nature is the best place for play, observation, and experiments. Every day, your child explores the world through their own eyes, hands, and feet. New flowers, trees, insects, and birds become a source of wonder. Children are inspired by what they see and hear, fostering their imagination, creativity, and contemplation. "How, what, and why" become their most frequent questions now.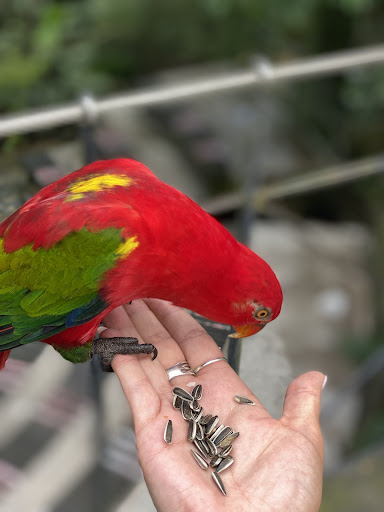 9. International Schools and Preschools
Children can receive education with a focus on high-quality English language proficiency. Many schools on the island of Bali offer education based on international programs such as IB, Cambridge, and others, enabling children to receive an education recognized by the international community. This is especially important for families planning to relocate to another country or wanting their children to receive a high-quality education. Many schools also have international status and are members of international educational associations.
10. A Happy Mom Equals a Happy Child!
Bali is the perfect place to delegate household chores to helpers. For a reasonable price, you can hire a cleaner and/or a cook. You can also order food from the numerous cafes or purchase ready-made meals offered by compatriots. This leaves you with plenty of free time to spend with your family or on self-care. On the island of Bali, there's a wide selection of women's practices and spa salons for relaxation, quality rest, and rejuvenation. There is probably no other place on Earth with such an extensive range of activities for a contented woman.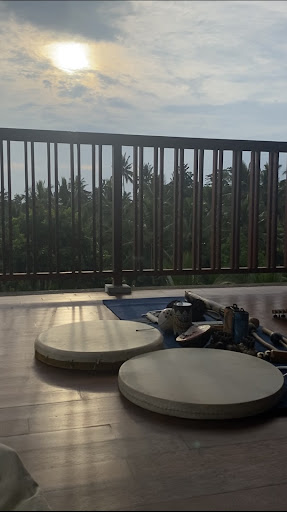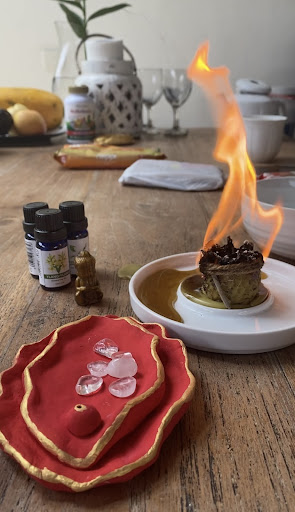 Minuses:
1. Insects
The most significant downside is the presence of dozens of curious eyes watching you wherever you go. You can't escape this: the island has a large number of insects, reptiles, animals, and other critters.
Solution: Use children's insect repellent, install mosquito nets over cribs, prohibit walks in dense vegetation, and stay vigilant.
2. Lifestyle
The lifestyle and culture in Bali can lead to some social isolation. For instance, those who live on the island permanently may feel isolated from the outside world due to the absence of high technology, brands, and urban life. Additionally, being far from family and loved ones who remain on the "mainland" can contribute to this sense of isolation.
3. Stray Dogs
Parents need to be particularly cautious to protect their children from potential threats. It's essential to be especially wary of stray dogs, as there are quite a few of them on the island. Children should avoid walking alone on the streets even in your village.
4. Infrastructure
While Bali is a popular tourist destination, some streets and roads can become quite congested, which can make it challenging to
move around with a young child.
Additionally, the island lacks a significant number of parks and sidewalks, making it less convenient for strolling with a stroller.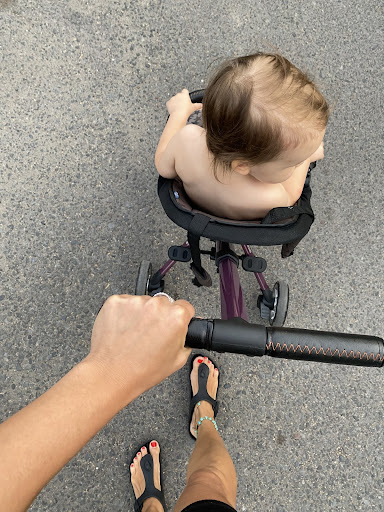 5. Healthcare
Like in any country, there's a possibility of children falling ill in Bali. Gastrointestinal illnesses are quite common, and it's easy to get them here. There are also dangerous diseases, such as dengue fever. Wi
thout insurance, treatment can be very expensive.
6. Transportation
Bali lacks reliable public transportation, and the most common mode of travel is by taxi, which doesn't have car seats. Due to narrow roads, motorbikes are a preferred mode of transportation. This can be challenging and unfamiliar for young children and, at times, even risky.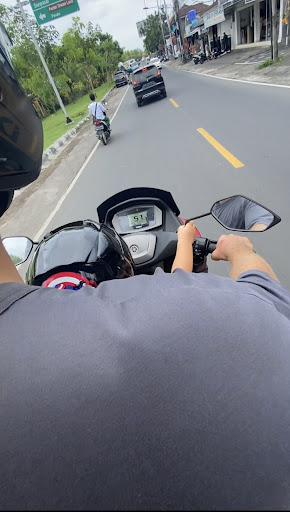 7. Food
Many products in Indonesia have unique characteristics and may not be familiar to European stomachs, especially when it comes to local cuisine. You can simply use food delivery apps to order food from your preferred cafes, specifying your preferences. Alternatively, you can cook meals at home.
8. Water Hazards
Bali offers many water sports, but some of them can be dangerous for children. Some beaches have strong currents that can lead to loss of consciousness and even drowning. It's also essential to remain vigilant when your child is near a villa with a swimming pool. In the absence of proper barriers, a child can accidentally fall into the pool, leading to tragic accidents.
9. Waste Management
The lack of a proper waste disposal system is one of the major issues in Bali. This leads to a significant amount of trash on the streets, beaches, and even in the ocean, where sewage also ends up. This can have a negative impact on children's health, as they may unknowingly come into contact with contaminants or get injured while playing on the beach. However, the situation is not as dire as it may seem, as most of the ocean-borne trash washes up on the beaches primarily during the rainy season.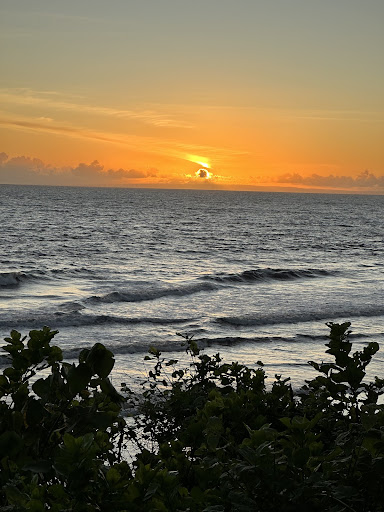 Despite the drawbacks, Bali is, for the most part, a wonderful place to live with children. The island is incredibly beautiful and vibrant. For some, life here is spiritual, calm, and serene, while for others, it's lively and exciting. This is why families with different values and approaches to life can find like-minded friends and entertainment options for themselves and their children of various ages on the island.
What pros and cons have you noticed in your experience? Tell us in the comments!