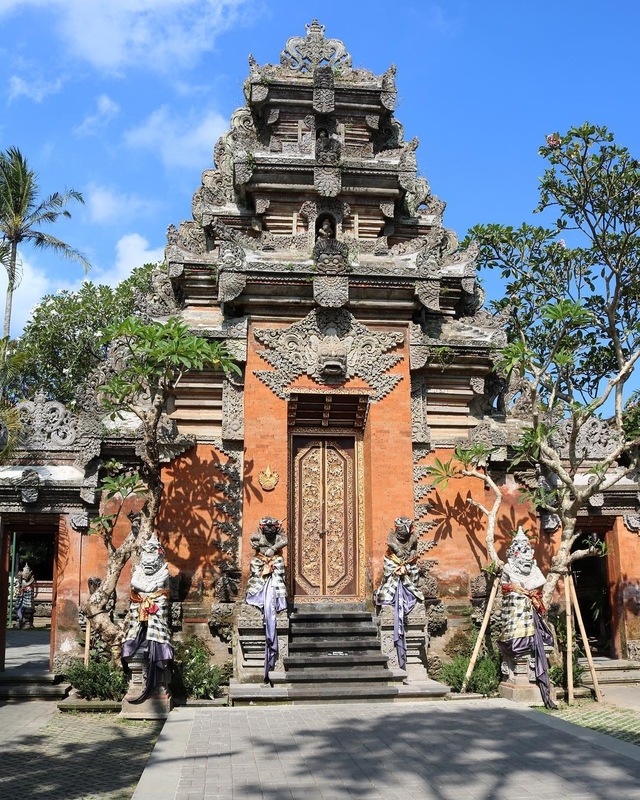 The Royal Palace of Ubud, known as Puri Saren, is one of the most significant palaces in Bali and can be considered the main attraction of Ubud.
It was built during the reign of Ida Tjokorda Putu Kandel, approximately between 1800 and 1820.
A visit to the palace is included in sightseeing tours of Ubud to introduce tourists to traditional Balinese architecture and its charming small garden.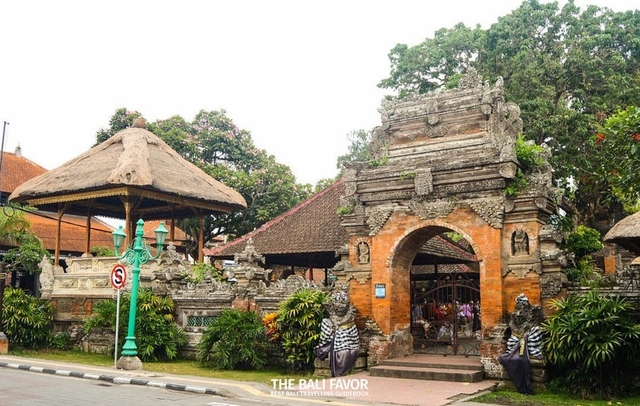 Among Ubud's centenarians, the palace is better known as a concert venue for nightly dance performances.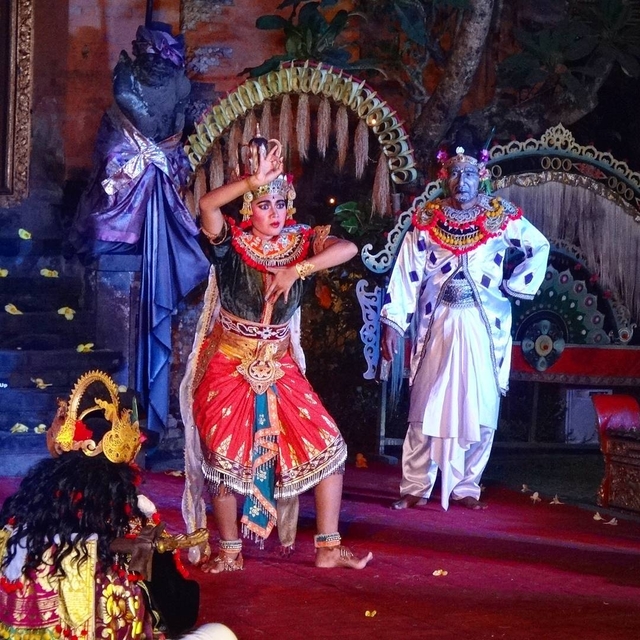 Across the road from the palace, there is a large pavilion (bale bandjar) belonging to the local community where evening dance performances are also held. A bit further down, you'll find the famous restaurant Babi Guling Ibu Oka, known for serving traditional Balinese dish of roast pig.
The palace's facade is open to the public, and the entrance is free. Visitors are welcome to take photographs without any restrictions. It's a great place to explore the culture and architecture of Bali.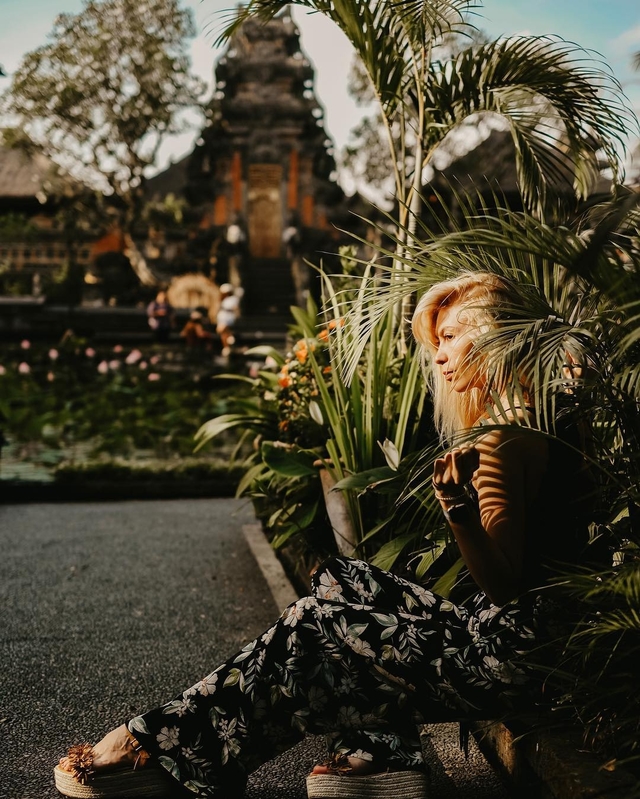 Currently, Puri Saren serves as a repository of cultural treasures. The palace's halls are used for the opening ceremony of the annual Ubud Writers & Readers Festival.
It's important not to have overly high expectations when visiting the palace. Its appearance is relatively modest and may not give the impression of luxury. However, its significance lies more in its cultural and historical value than in opulent architecture.