By Lizaveta
If you are in Ubud, I suggest an interesting one-day itinerary to explore the surroundings. My itinerary includes several temples, rice terraces, and beautiful roads :) I've traveled it myself and enjoyed it.
It's best to start early in the morning to have time to see some sights before the sun gets too hot. Take a sarong or covered clothing with you so you can comfortably enter the temple grounds.
First point - Pura Goa Gajah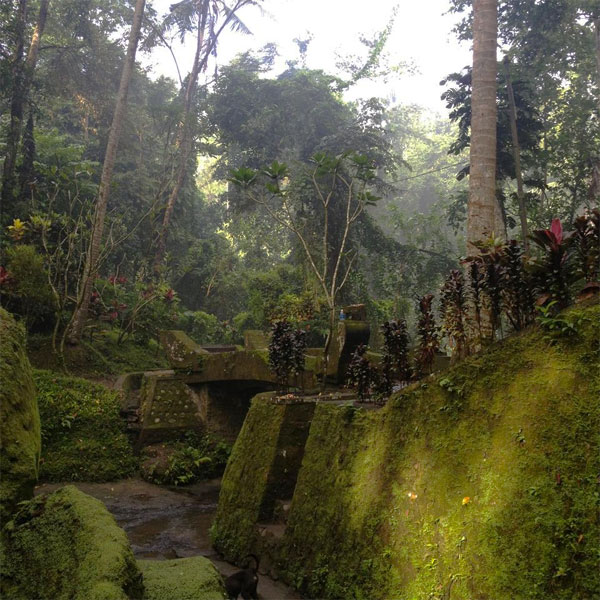 The temple is located very close to Ubud and deserves attention due to the very beautiful tropical forest in which it is located.
It will be pleasant to take a walk in the cool of the morning. The entrance fee is 15,000 rupiahs.
I recommend making the second stop at Pura Gunung Kawi.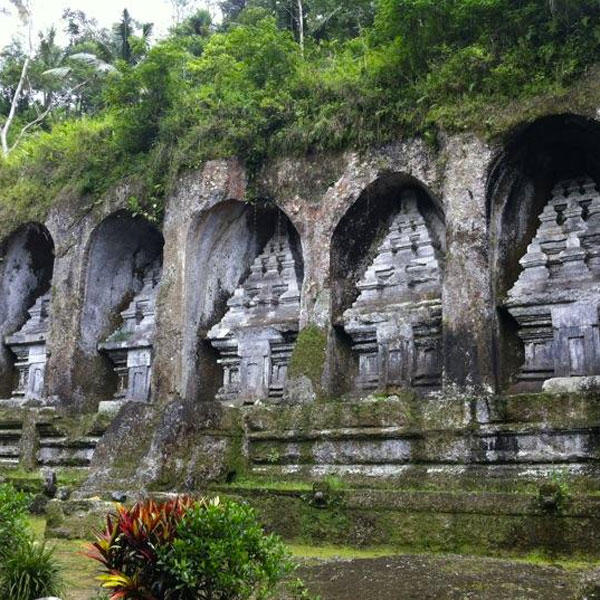 This is one of the oldest temples on the island, and it is truly remarkable and impressive! Beautiful nature, a serene atmosphere, and pleasant energy make this temple a lasting memory.
The entrance fee is 15,000 rupiahs, and sarongs are provided for free. There is a long staircase leading down to the temple, so it's a good idea to bring some water with you.
Near the ticket checkpoint at the temple's entrance, there is a cafe called Kafe Kawi. I recommend stopping there for a cup of coffee and to enjoy the beautiful view.
Next point - Pura Tirta Empul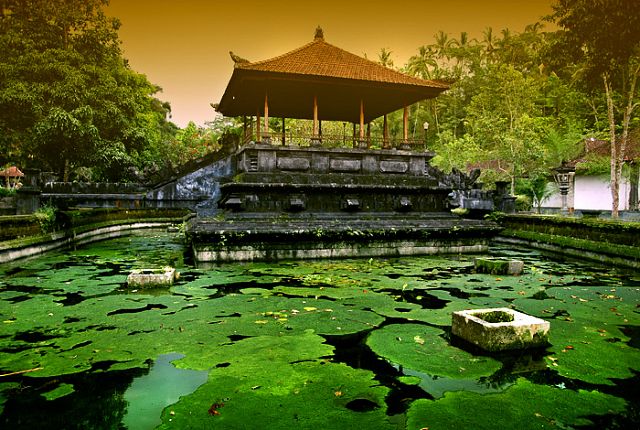 This is one of Bali's main temples, founded in 962 AD. It's a temple with a sacred spring, where hundreds of Balinese people perform daily rituals. Foreigners can also bathe in the spring. Make sure to bring spare clothing (women should have a covered top and a long skirt or sarong). It's better to do the cleansing ritual after visiting the temple area because wet visitors are not allowed inside. If you want to perform the ritual correctly and follow all traditions and rules, local workers can guide you for a small fee.
Usually, this place can get quite crowded, so it's better to visit on weekdays and avoid weekends and holidays.
The entrance fee to the temple is 15,000 rupiahs.
Afterwards, I recommend taking smaller roads to reach point 4. From there, you can enjoy a beautiful road along the rice fields and various local workshops with handicrafts.
And, of course, be sure to stop to admire the rice terraces. Point 5 is one of the best viewpoints. Right across from it, there are several cozy cafes where you can enjoy a fruit shake while taking in the beautiful view.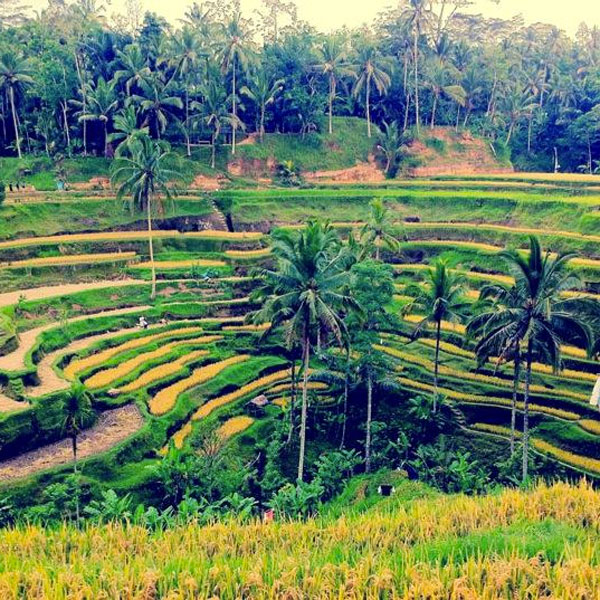 It is ideal to come to the terraces closer to sunset.
I hope you will enjoy!