While Indonesia protects its market by
banning
the import of textile products, fabric manufacturers and sewing factories organized an event for fashion newcomers. There, one could not only learn about trends in the fashion industry and fabric innovations but also make contacts with factories to place orders for pattern making and clothing production.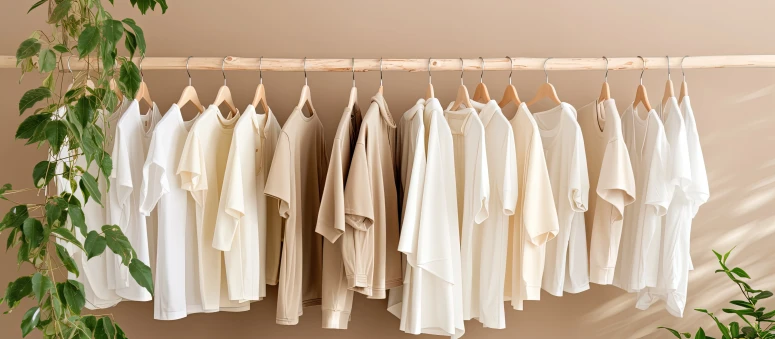 The event Bali Fashion Network 2024 was organized by one of the largest fabric manufacturers in Indonesia, Paramatex. It took place on November 4th at the Trans Resort Bali hotel. The exhibition participants included both fabric suppliers and sewing factories, as well as stores producing custom-made clothing, swimwear, and lingerie.
The keynote speaker at the event was Chris Rianto, the CEO of Paramatex. He outlined the main trends in the textile industry, emphasizing the shift towards more environmentally friendly production and the use of fabrics made from recycled materials.
During his presentation, he introduced a new material for Indonesian fabric producers called Sorona. Sorona is a "biopuff" made from special biopolymers based on renewable plant raw materials, particularly corn starch. This material, produced by the American chemical company DuPont, has been in production since 2000 and received the prestigious Green Chemistry Challenge award in 2003. Sorona is now used for clothing fabrics as well as technical fabrics, automotive textiles, carpets, etc.
Paramex, the Indonesian factory, has also started using this material by incorporating Sorona fibers into fabrics containing cotton, wool, linen, and other materials. The company creates fabrics with varying Sorona content and different densities, ranging from denim to rayon.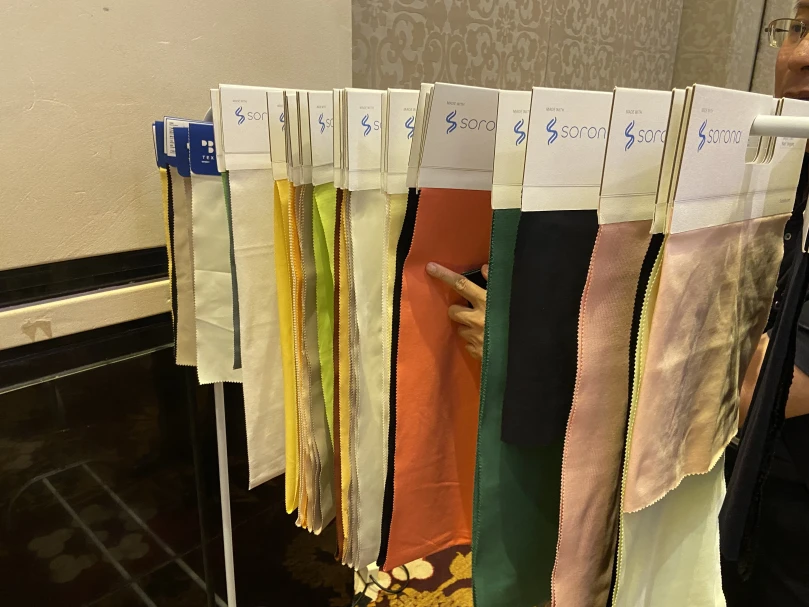 Among the event participants were suppliers mainly dealing with environmentally friendly materials, such as:
1. Tarum Bali Sejahtera – a manufacturer of natural dyes for fabrics. The company, operating since 1998, creates exclusively plant-based dyes for interior fabrics and clothing, using only leaves, fruits, flowers, and wood from their own plantations in Tampaksering.
2. Pable – a company producing new fabric from old clothing. They place drop boxes in many cities in Indonesia where people can donate worn-out clothes, which are then recycled. Pable processes all types of fabrics except spandex, leather, and nylon, creating new natural fabrics that the company sells in its stores on Shopee and Tokopedia.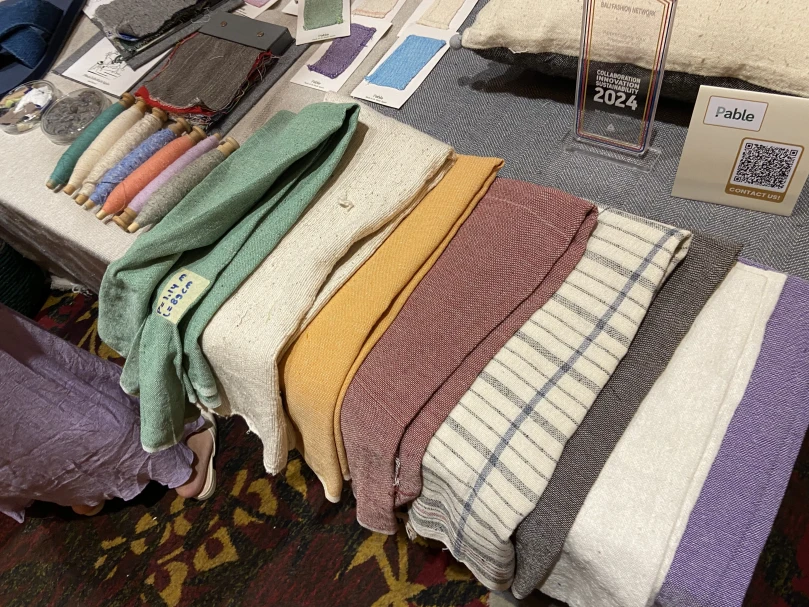 3. Fabric manufacturer Lenzing with two brands: Tencel and EcoVero.
- Tencel is a material made from a blend of cotton and wood fibers. Cotton fibers are obtained from worn-out clothing, while wood fibers come from plants on their own plantations. For more details on the production technology, you can read
here
.
- EcoVero is a brand under which viscose is produced from wood fibers. For more details on this production, you can read
here
.
Among the participants of Bali Fashion Network 2024 was also the company Bali Mulia Kreasi, which specializes in printing on synthetic fabrics—polyester and biflex—with durable hypoallergenic inks. They can apply any colored print to fabrics for swimwear, surfing clothing, sports apparel, etc. A company representative noted that individual printing is possible from one meter.
Other participants included the design and sewing school Susan Budihardjo, a popular designer from Jakarta. They have a branch in Bali, located in Denpasar near Trans Mall, where they provide training in two directions: design and clothing tailoring. Each course lasts about six months.
The remaining participants included sewing factories specializing in the production of clothing, swimwear, lingerie, knitted items, as well as retailers and wholesalers who can fulfill orders for custom tailoring.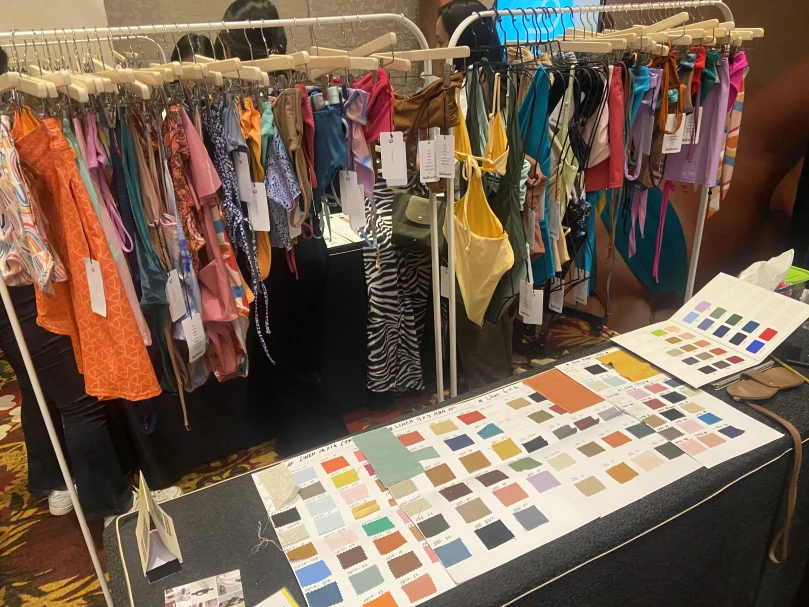 1. Adam Pattern Production
- Production of patterns, samples, and sewing swimwear and sportswear.
2. Bali Garment Tailor
- Tailoring of clothing, kimonos, T-shirts, and swimwear. They have their own retail store.
3. Kailash
- Specialize in retail sales of clothing in their own store in Ubud, but also offer custom clothing tailoring.
4. Diva Swim
- Retail and wholesale sales of swimwear and lingerie, as well as custom tailoring.
5. Swimwear manufacturer ID
- Custom swimwear production with low MOQ.
6. Dewata Bali Manufacture
- A manufacturing company involved in the complete production cycle—from bulk fabric purchases and creating patterns and prints to clothing tailoring and international shipments. They also create knitted items.
7. Semesta Garment
- Clothing and swimwear tailoring.
8. Adhi fashion clothing and garment
- Clothing tailoring from various materials, as well as swimwear and surfer lycra.
9. Hatara Garment
- Tailoring of lingerie, clothing, swimwear, robes, and kimonos.
10. Jambangan Bali Garment
- Clothing, swimwear, and lingerie tailoring. Pattern and sample creation, international shipping.
11. BaliSwim
- Swimwear and lycra tailoring.
12. National Label
- Manufacturer of branded tapes, labels, and chevrons.