The fauna of Southeast Asia is rich in its diversity of exotic animals and more familiar domestic pets. Even those who have never been to the island probably know about the existence of Bali dogs.
Many, despite the challenges, come here with their beloved pets, and some find a faithful friend upon arrival. Balinese people are no exception; they keep dogs, cats, birds, and even monkeys, snakes, or lizards as pets.
One might think that the closer to nature, the more humans should be allies and guardians of our fellow creatures. However, cases of cruelty are encountered even on the island. Of course, it cannot be said that inappropriate treatment of animals is inherent to people of certain nations or social groups. This problem exists worldwide, has a global nature, and is addressed through various methods.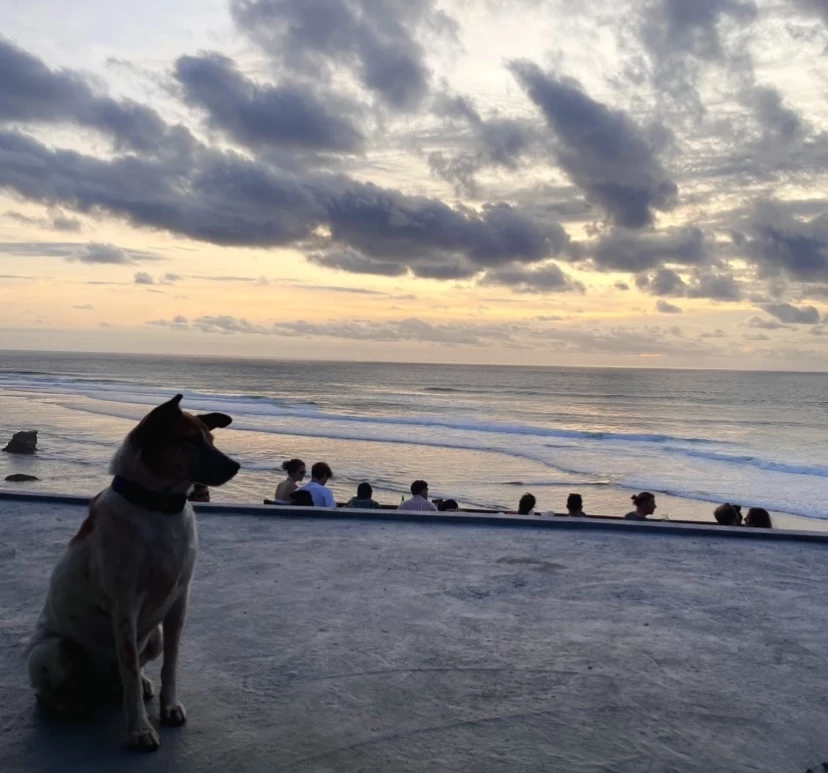 In recent years, an increasing number of people have become witnesses to cases of cruelty towards animals, and this fact raises deep concern in society. Animals, defenseless and dependent on us, suffer from violence and exploitation, which contradicts widely accepted moral and ethical principles.
Due to the large number of stray dogs, people do not hesitate to vent their aggression, beating and mutilating animals. Some residents of Bali keep dogs and cats in cages, and there have been cases of pets being sacrificed in religious rituals.
Locals widely distribute pellets resembling food, which ill-wishers use to try to reduce the dog population. This substance is dangerous and leads to a lethal outcome. Therefore, be attentive when letting your pet go for a walk.
The development of social media has allowed reaching a larger audience and drawing attention to such incidents. It even happens that viral videos become significant evidence for reporting to the police.
On May 9th, there was a case where a woman was riding a bike and dragging a dog behind her on a leash. The animal was trying its best not to fall behind the moving vehicle, resulting in injuries to its hind and front legs. A witness to this incident recorded everything on video, then stopped the woman and asked why she wasn't simply riding the dog on the bike, as most people do. The owner explained her behavior by saying that her pet couldn't jump onto the bike, which frustrated her. The witness criticized the woman, after which she eventually placed the dog on the bike. He didn't accompany her further as he was in a hurry to pick up his children from school. He also didn't report the incident to the police but uploaded the video to Instagram. The video spread rapidly and garnered 134,000 views within the first day.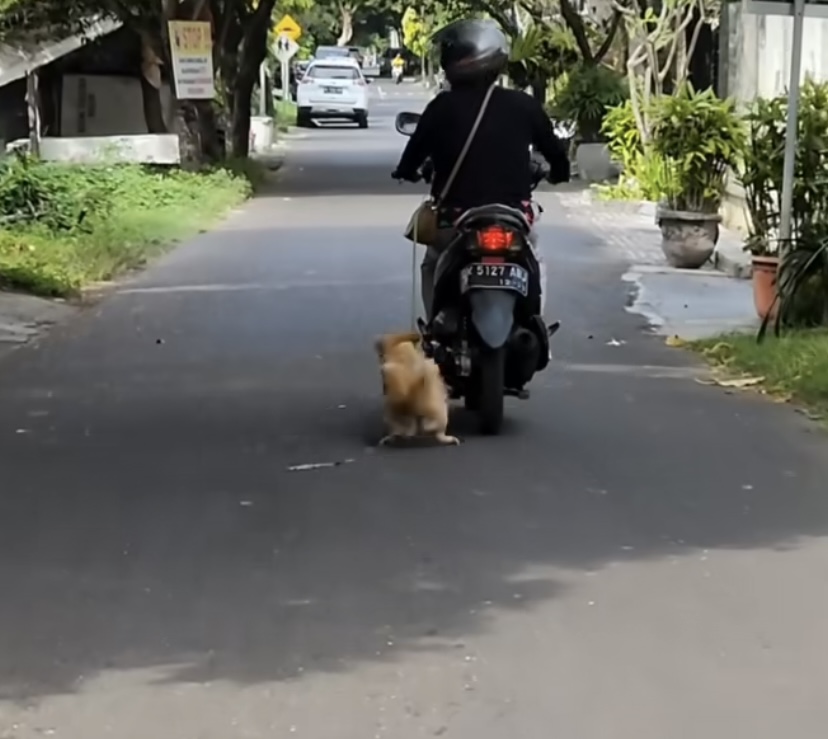 In this case, public exposure played a crucial role - the video came to the attention of the founder of the Animals Hope Shelter group, and he reported it to the police.
In Indonesia, according to the legislation, those guilty of cruelty to animals can be sentenced to imprisonment for up to nine months.
Thanks to the video, its dissemination, and the head of AHS shelters, it wasn't difficult for the police to identify the woman's identity through the bike's license plate and take measures for the veterinary care of the animal.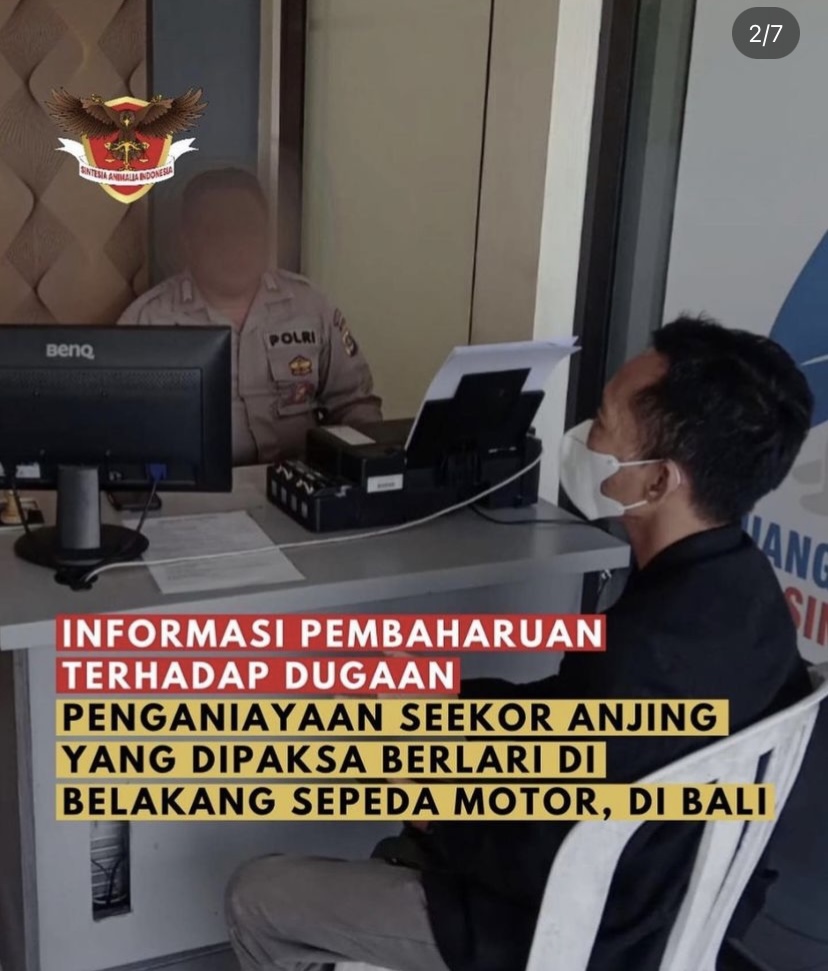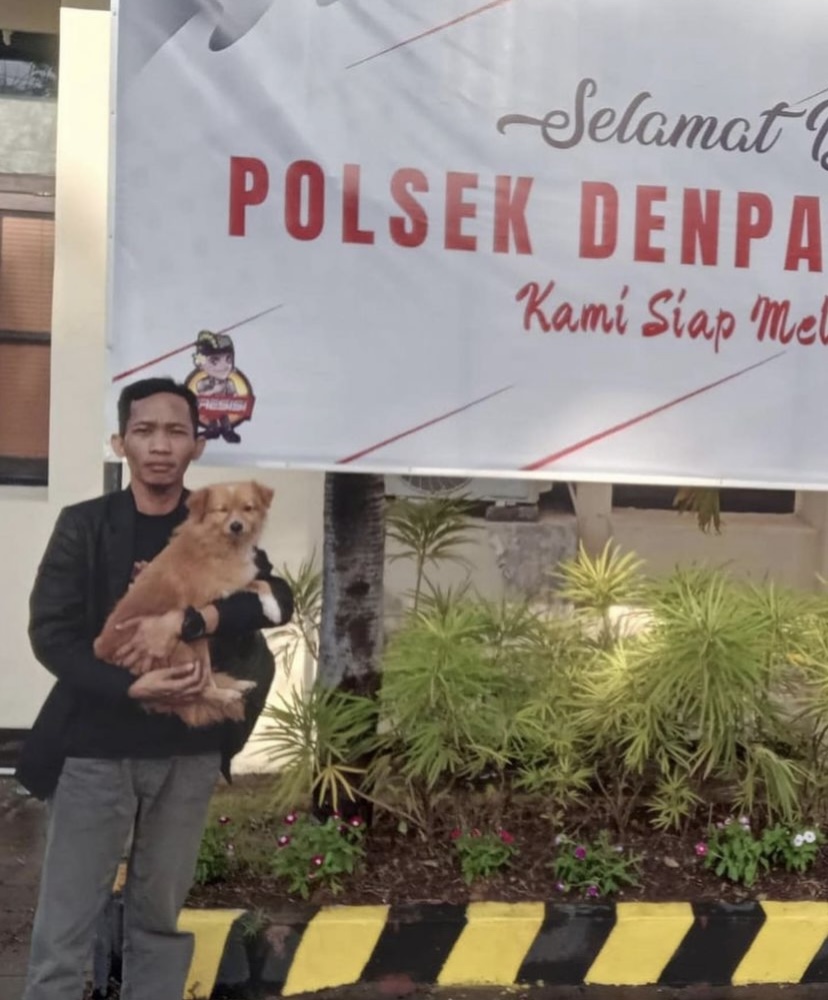 The story has not yet reached its logical conclusion, but the pet is safe, and it can be confidently stated that animal rights in Indonesia are indeed being upheld and protected.
So, if you witness an incident of mistreatment of animals, whether domestic or wild, you have the option to report it to the police. It may sound strange, but it's better to capture the incident on your phone and provide photos or videos.
A more significant issue concerns wildlife - poaching and smuggling. At the end of April, the Denpasar air and water police arrested a collector of green turtles who had received a live cargo beyond the island. Currently, the police are working on the case to identify the suppliers.
The smuggler had obtained 21 turtles of the species Chelonia mydas for subsequent sale. According to Indonesian law, the culprit was fined 100 million Indonesian rupiahs (approximately $6,700) and sentenced to five years in prison. The identities of those involved in smuggling protected animals onto the island have not yet been uncovered.
The trade in turtle meat remains a significant problem in Southeast Asian countries to this day.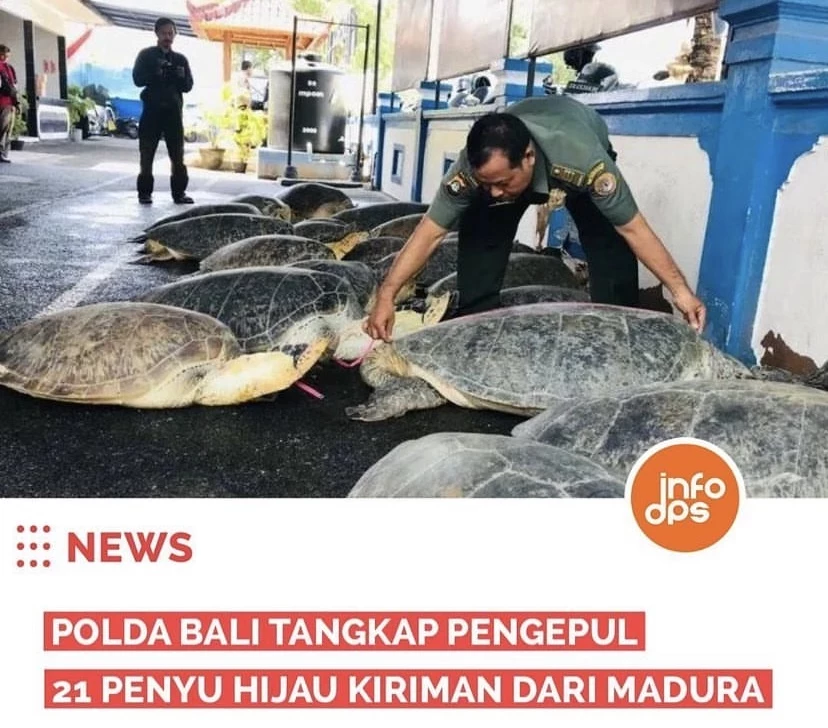 Unfortunately, there are also cases where animals harm humans. One unpleasant incident occurred in mid-May 2023 at the Elephant Park in Ubud.
An American tourist approached an elephant, following the instructions of the supervisor, to capture an unforgettable picture. And it turned out to be truly unforgettable - the woman stood too close, and the elephant managed to bite her hand. She heard a crunch and was shocked by the situation but couldn't move away from the animal or retrieve her limb. After the incident, park staff applied ice to the injured area, but the tourist realized that the problem was much more severe. Following an emergency bone fusion surgery at the nearest hospital and a bill of $10,000, Beth Bogar shared the details of what happened with the media. She doesn't blame the elephant. This situation served as another reminder that one should handle wild animals with care, even despite their friendliness and the presence of supervisors.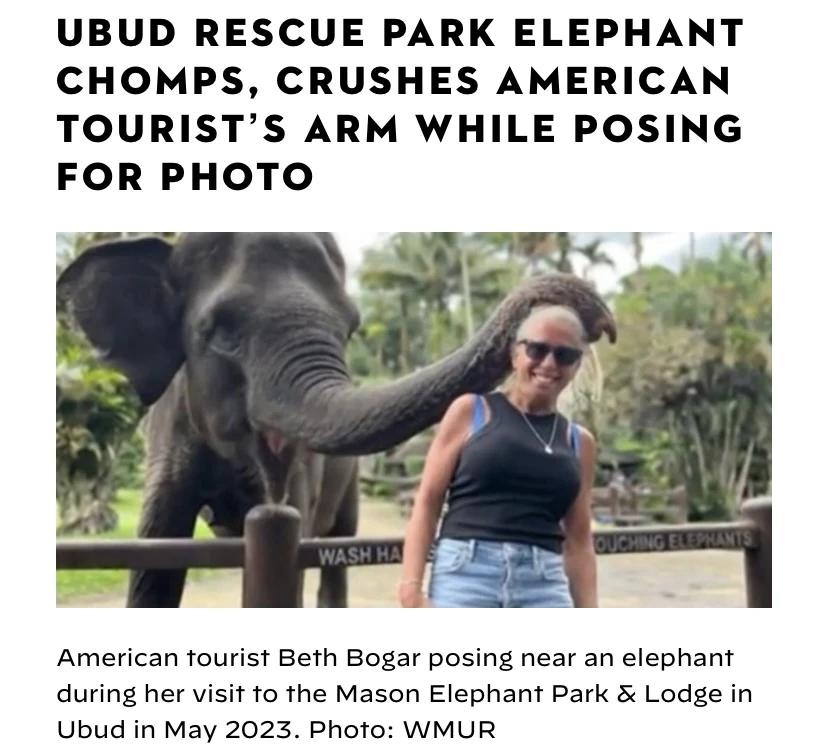 Along with the increasing awareness of issues like smuggling, poaching, or isolated cases of cruelty, organizations dedicated to the protection of animal rights and welfare have emerged. Their ongoing work is aimed at creating harmony between humans and nature. The efforts of such organizations offer hope for the creation of a more compassionate and just society where animals can live alongside humans without fear and suffering.
Not only in Bali but all around the world, there are numerous centers dedicated to the rescue and conservation of turtles. They specialize in protecting and caring for injured or endangered turtles and also conduct educational programs for the local population and tourists.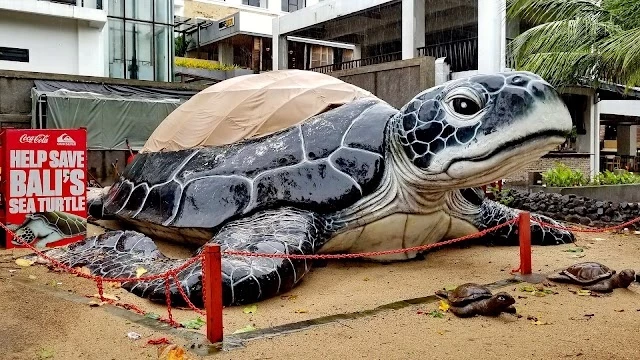 There are several large centers on the island and even a whole turtle island. However, this doesn't mean that the entire island is under the control of these centers. The 'Turtle Conservation And Education Center' is located on Serangan, which is a special economic zone. There are plans for the construction of resort complexes, educational facilities, and technology parks in that area.
The most popular center is the 'Bali Sea Turtle Society,' which was founded in 2001. The organization's goal is the conservation and restoration of sea turtle populations in Bali.
The center works on rescuing eggs, raising them, and releasing young turtles into the sea. Volunteers and center staff collect eggs from beaches to prevent theft or destruction. The eggs are placed in special nests and monitored until hatching. After that, the hatchlings are released into the ocean, where they begin their journey towards adulthood.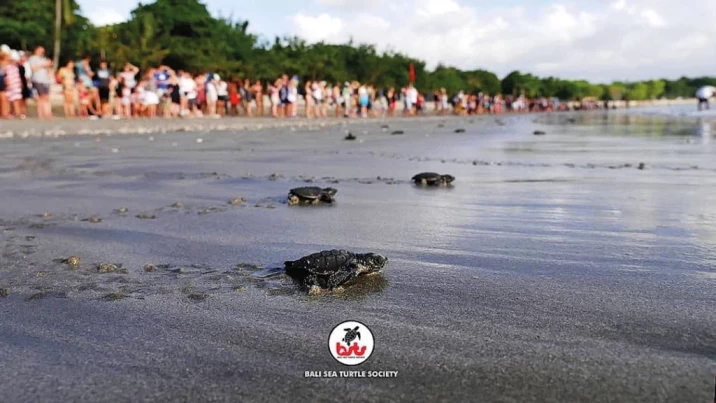 Anyone interested has the opportunity to become a volunteer or make a donation to support the work of any of the preferred turtle conservation centers. Organizations like the 'Bali Sea Turtle Society,' 'Turtle Conservation And Education Center,' and 'Kurma Asih Sea Turtle Conservation Center' also conduct education and awareness programs about the importance of preserving turtle populations. Through tours, lectures, and other events, these centers aim to draw attention to the issue and promote a peaceful attitude towards sea turtles and their environment.
A particularly touching and significant event is the release of young turtles into the ocean. Anyone can participate as a volunteer, and you can also adopt a turtle egg and, once it hatches, personally release the animal into its independent life in the ocean.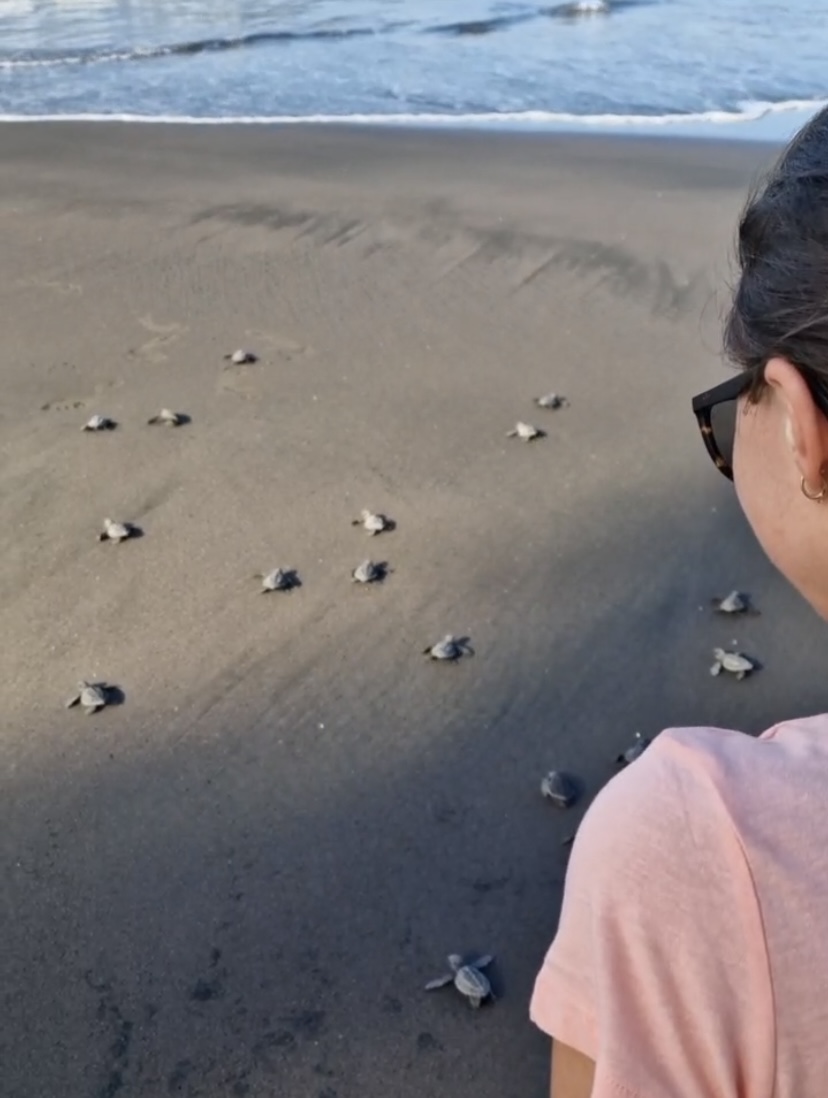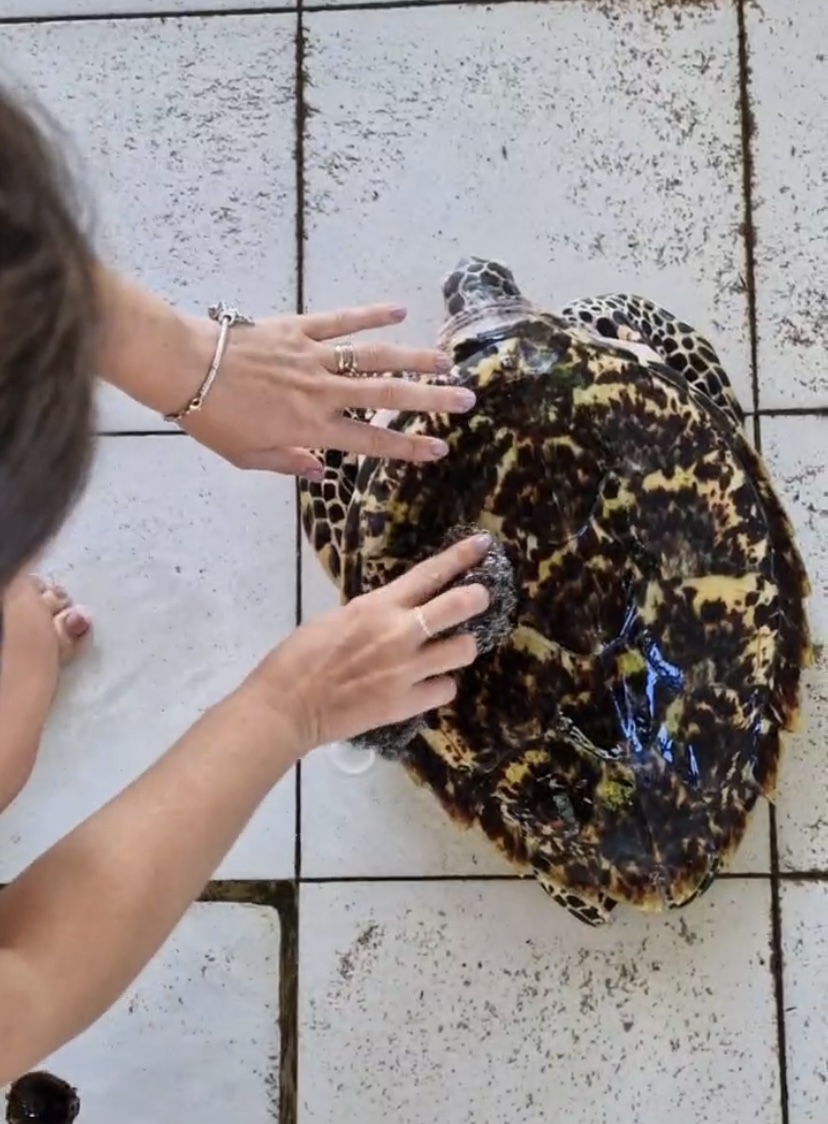 And, of course, taking care of adult individuals - cleaning their shells, feeding them, or simply making a donation.
Our loyal companions and our smaller brothers, who bring joy and love into our lives, not all have caring owners and a safe place. In many countries, including Indonesia, there are organizations dedicated to the protection of cats and dogs, which make numerous efforts to help homeless and sick animals. They strive to provide them with medical care, shelters, rehabilitation, and advocate for responsible treatment of animals.
The aforementioned Animals Hope Shelter is a non-profit organization created by a group of enthusiasts, and its current head is Christian Joshua Pale. The workers provide shelter and medical care to homeless dogs. After adaptation, the animal resides in the shelter and hopes to find loving owners and a home. So, you can visit here if you want to adopt a faithful friend.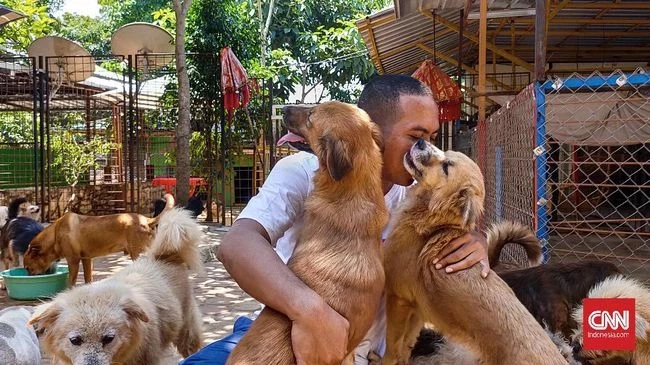 The Bali Animal Welfare Association (BAWA) - this organization is involved in animal protection, providing veterinary assistance, combating diseases, rescuing and rehabilitating stray animals on the island. BAWA also conducts sterilization and vaccination campaigns to control the animal population and prevent the reproduction of stray dogs and cats.
You can also contact them if you know that someone is keeping a pet in harsh conditions or subjecting them to violence.
A separate shelter for cats and kittens - the Villa Kitty Foundation. It was founded in 2011 and primarily relies on donations. The shelter is dedicated to rescuing and protecting cats, providing them with temporary shelter, medical services, and assistance in finding new loving homes.
Workers take care of animals found in poor condition on the streets, victims of cruelty, and treat cats for diseases and injuries. Villa Kitty accepts cats of all ages and conditions and also offers a spaying and neutering program for cats to control the population of stray animals on the island.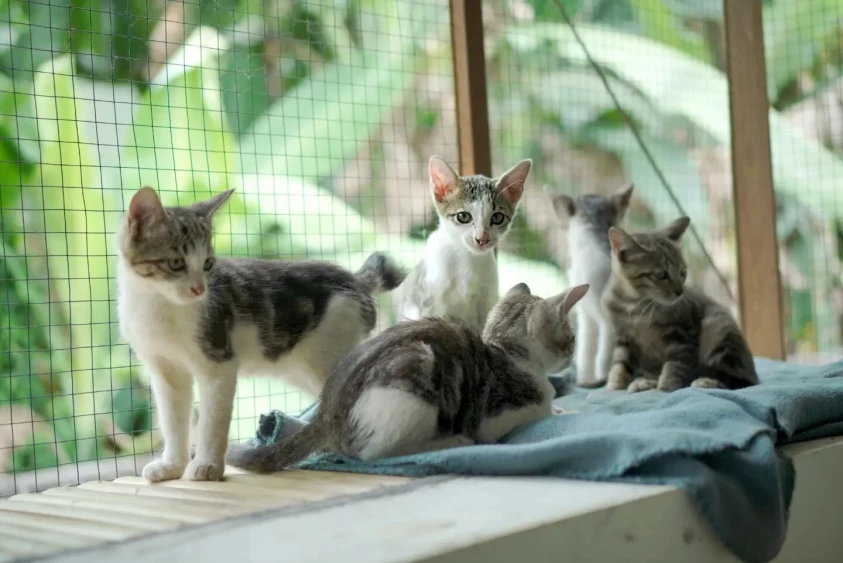 And in the event that a reptile is found in a residential area or near people, you should contact Bali Reptile Rescue (BRR). This organization specializes in the rescue and protection of reptiles in Bali. BRR is involved in the removal of dangerous reptiles from residential areas and provides a safe place for rehabilitation and release of the animal back into their natural habitats.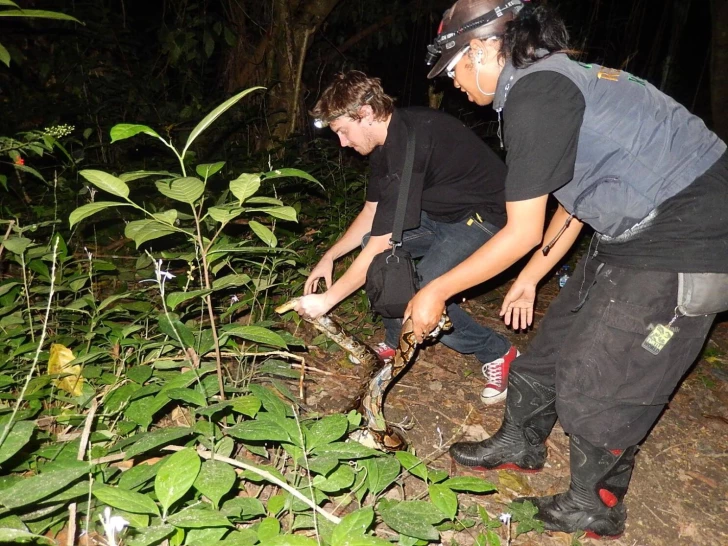 Don't hesitate to contact the police or an animal protection organization if you witness any incidents, whether it's an individual case, an animal washed up from the ocean, or an injured dog on the street. In this way, we create a habitat that is comfortable for everyone: both humans and members of the wildlife.