Friends, I want to tell you not just about Bali, but about people who are doing a very good and kind deed - they help those who really need it, and they do it selflessly, that is, for free.
Although it makes sense to start my short story with some background...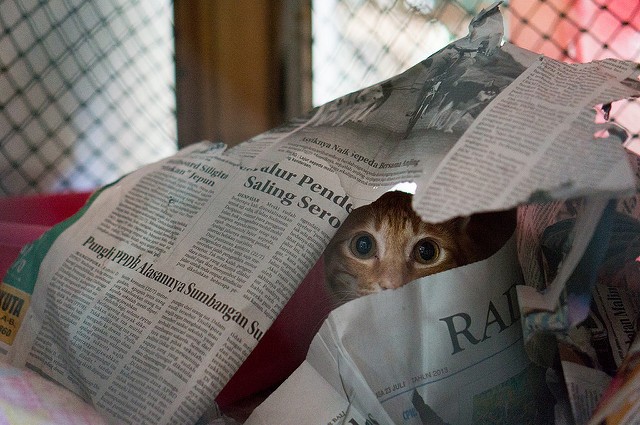 Two months ago, we decided to adopt a cat. After asking around and listening to our friends' advice, we went to an animal shelter. There, we met our Geraldine, known colloquially as Lisa. I won't go into the details of why she got that name, but it suits her very well.
That's how we met Elizabeth, the person who created this shelter -
Villa Kitty
. They take care of, treat, and LOVE animals (no, my caps lock isn't stuck; I deliberately emphasized LOVE because it's not something you find in every animal shelter).
Our second encounter happened just the day before yesterday, quite spontaneously. On the Ubud-Tegalalang road, at night, we found a little ginger kitten who had gotten stuck in a drain, terribly frightened, and desperately trying to hide from passing cars, all while meowing in distress. After some thought, we realized we couldn't leave it there overnight, but it wasn't clear where to take it. Then I remembered Villa Kitty. They took the 'little one' without much discussion, expressed their dismay at how often people abandon cats to fate, checked if everything was okay with the kitten, cleaned it up, fed it, and gave it water (I've attached a photo).
Today, we faced a similar situation where a kitten was thrown under the wheels of a bike, onto the road, by a 'kind' Indonesian lady. It was in terrible condition, and we also took it to Villa Kitty, and they took care of it.
In reality, this story is not about our adventures but about how these people genuinely help those who are weaker and fighting for survival. So, let's help them! It's not difficult at all when there are many of us – we can change the situation for the better.
Of course, if you're only here for six months, it doesn't make sense to adopt a cat or a dog, or even worse, it's cruel to the animal. But if you live here... maybe you need a cute, loyal friend and companion?
The shelter accepts any help within your means:
- Food (specific types, I will post lists later)
- Blankets
- Flea drops
- Cages
- Collars
- Basically, anything that can be useful for taking care of a large number of animals.
Of course, financial help is highly appreciated, any amount. What may seem like spare change to us can add up to the amount that people need today. Here's a
link
that can help you do it quickly.
If you can't bring it yourself, we are ready to organize pickup.