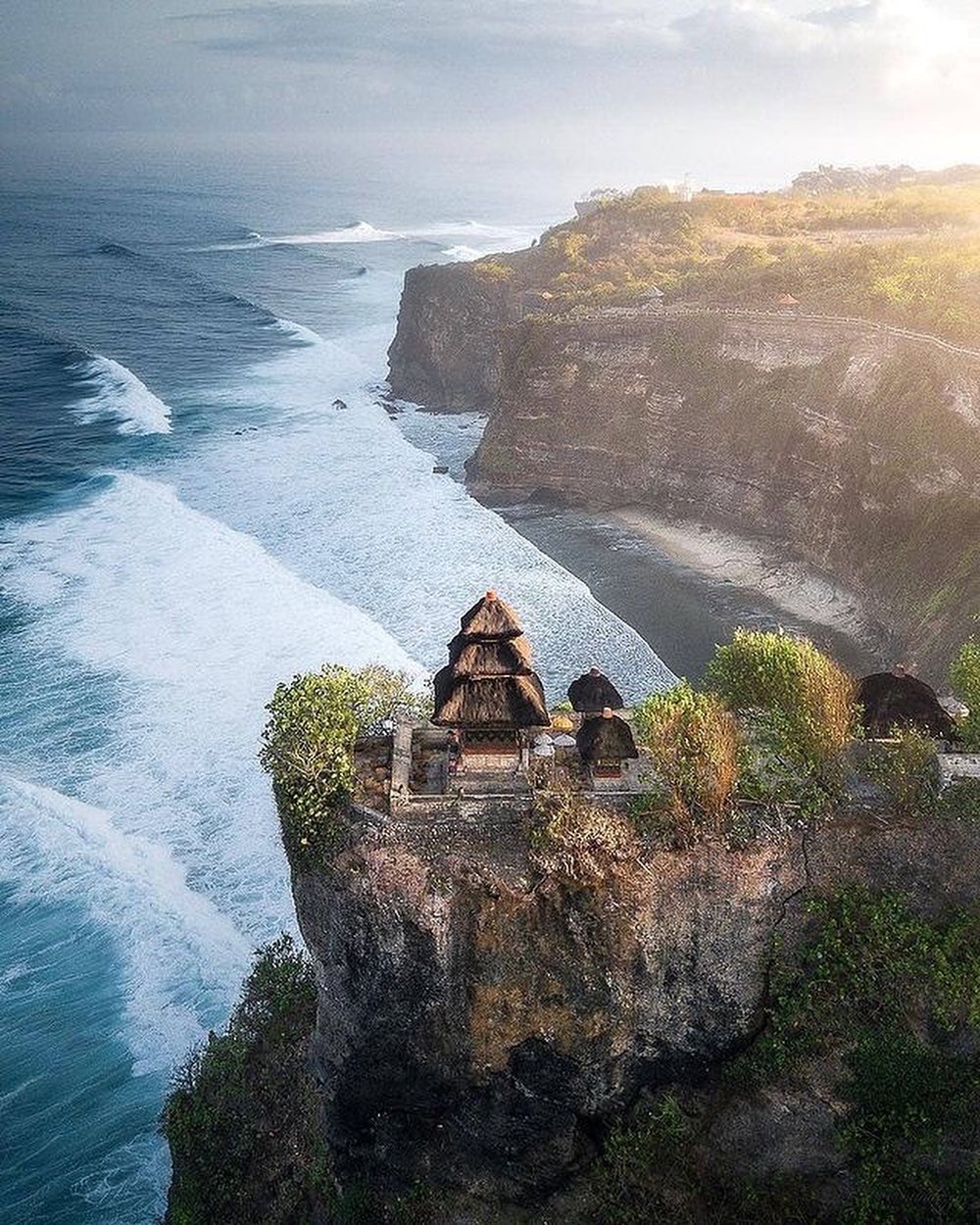 The road is easy and beautiful - all paved roads on Bukit with ups and downs, but it's easy to ride on any bike with a passenger. 🛵 We hop on a bike and ride on wide, two-lane roads towards Bukit. Follow the signs to Jimbaran.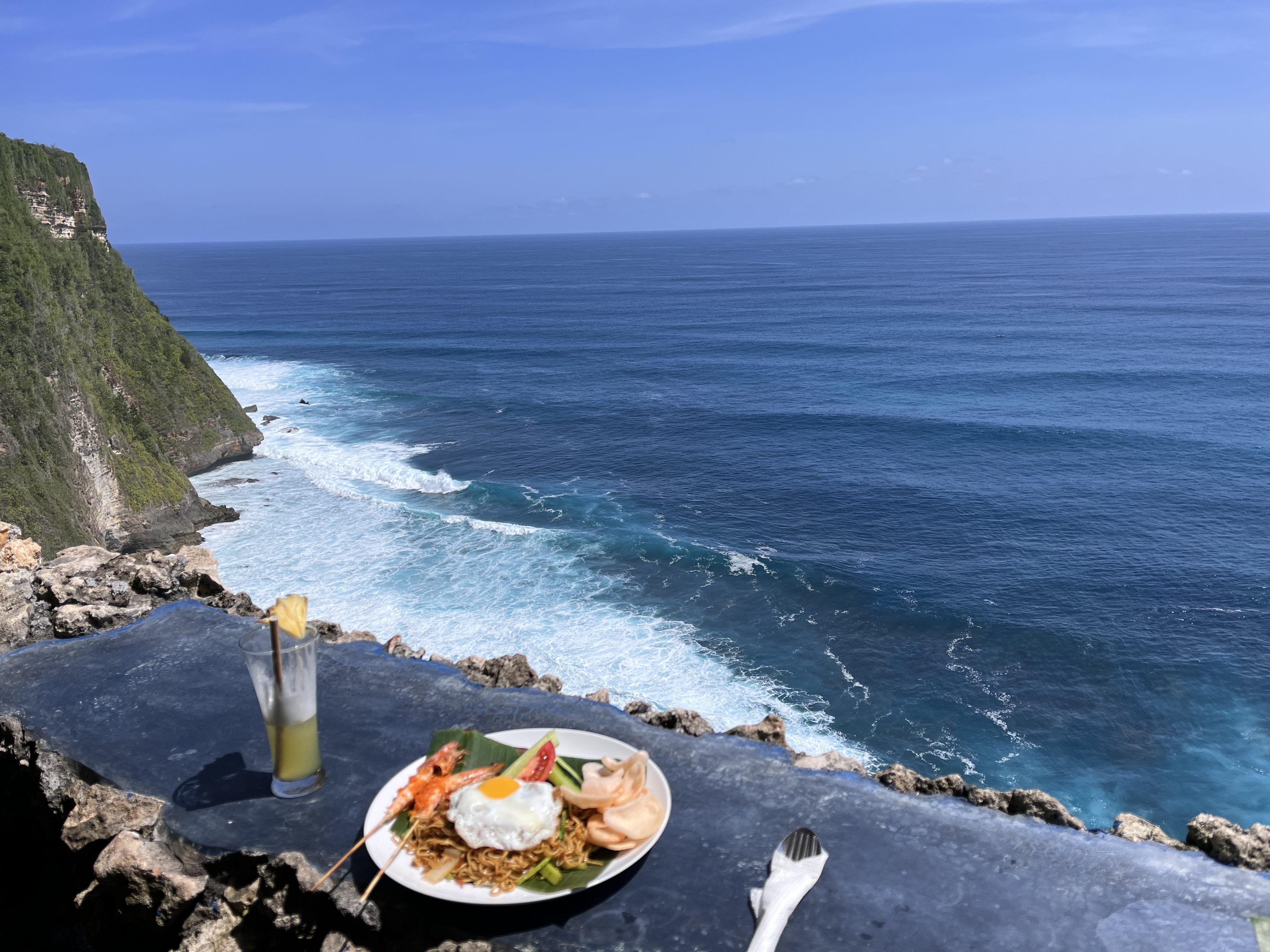 The restaurant is located near Uluwatu Temple, so make sure not to turn there - the road to buy a ticket goes left on the sidewalk tiles.
On the way, you will encounter many monkeys sitting right on the road. You can feed and take photos, but be careful - they may take something from you 🙂.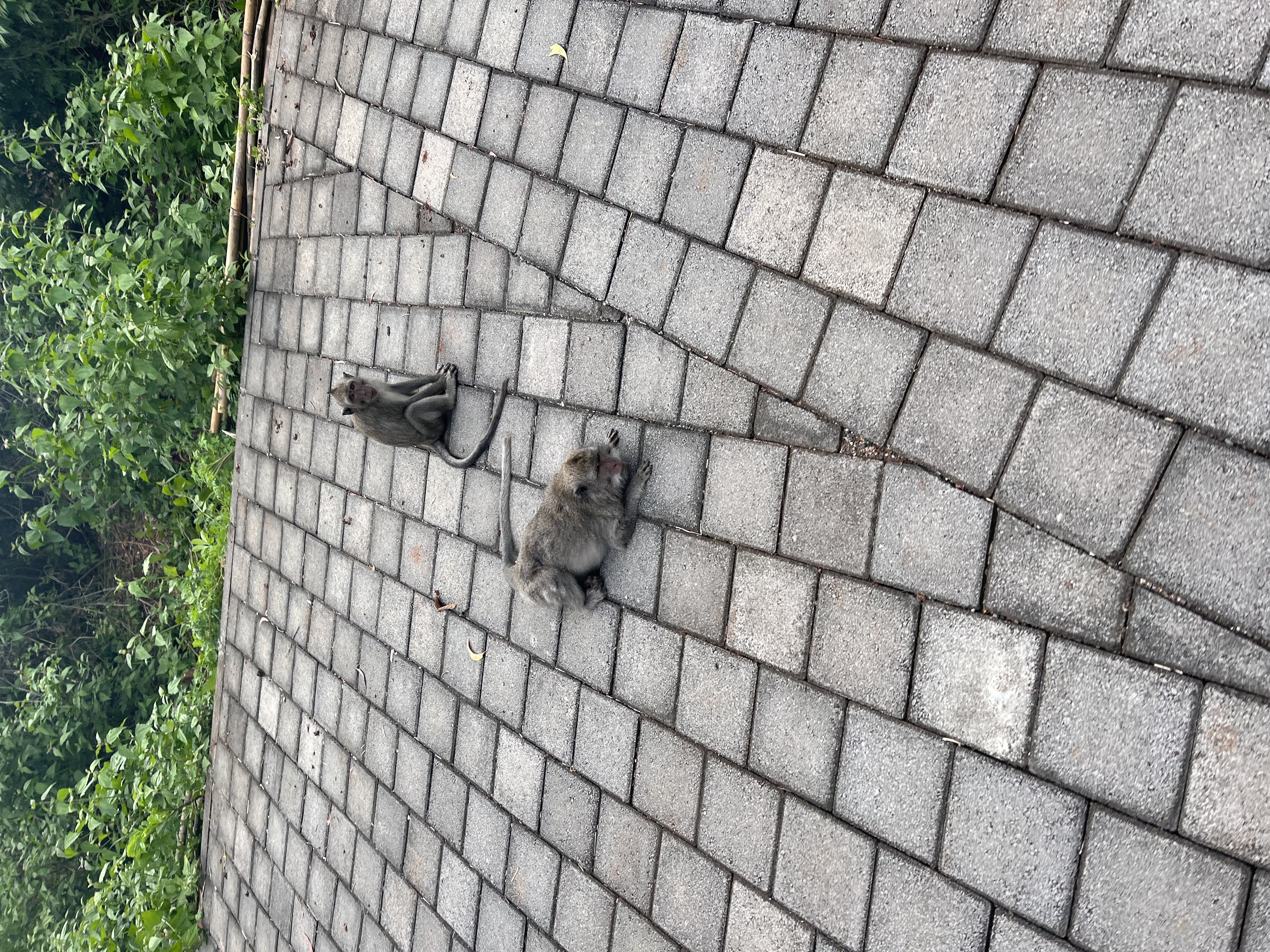 We arrive at the restaurant - the road is a dead end, we park and enjoy the incredibly beautiful view of the ocean. The colors are so deep that it's hard to resist. This restaurant is a perfect place for a romantic date - lots of beautiful spots, heart displays, the staff will happily set a table for you in the most beautiful spot, decorate glasses and tablecloths with petals, light candles - it will be a truly romantic evening like in the movies 🤩.
After we eat, we can continue our journey. Everything is close here, so we don't have to travel far. Let's go to Uluwatu Temple. The temple itself is located on a steep cliff, over 90 meters high. It is believed to protect the island from evil sea demons.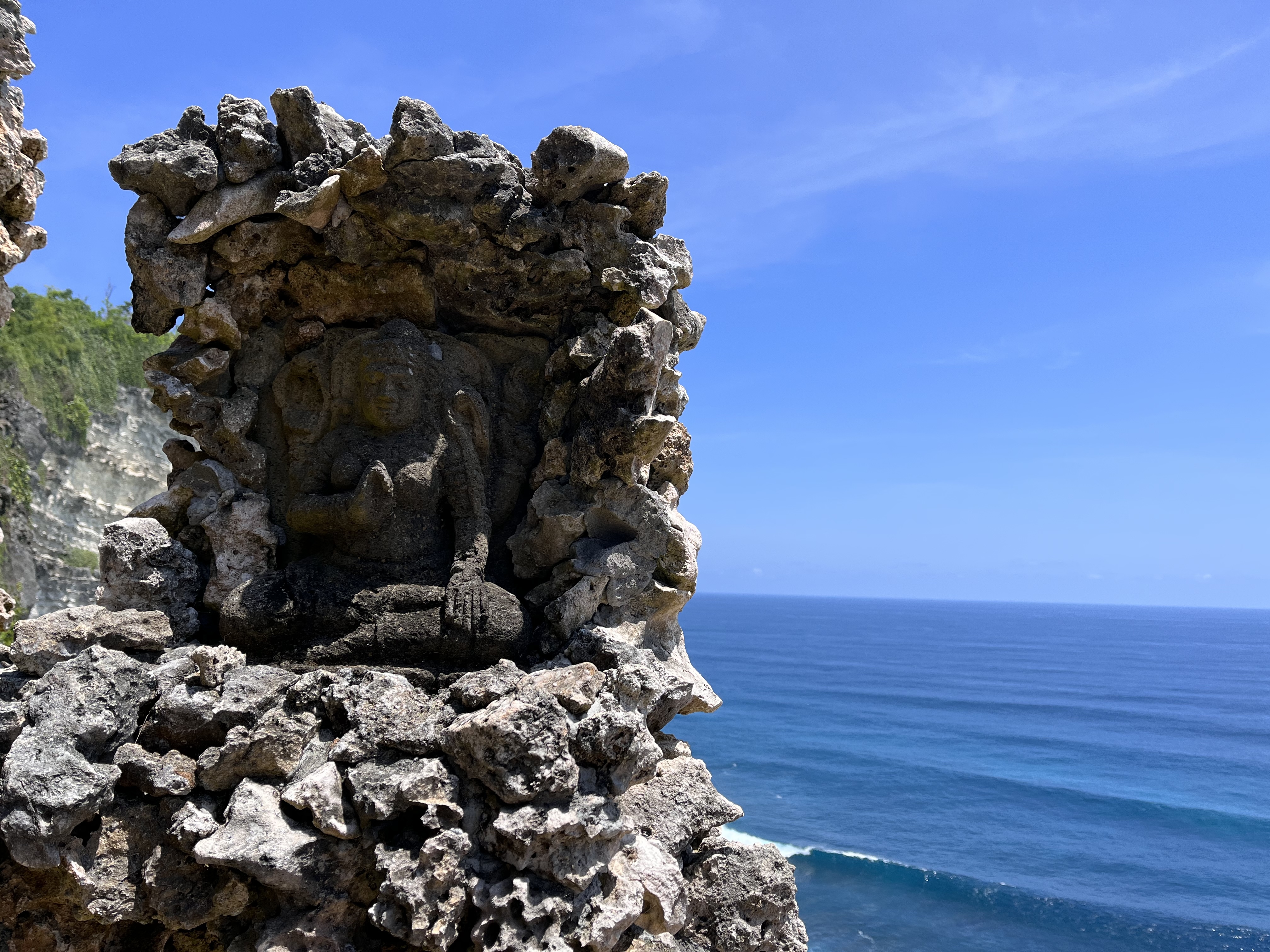 We arrive at the checkpoint, buy a ticket for 2k and start exploring the area. It's very beautiful here to watch the sunset, and you can stay to watch the famous Kecak dance that takes place in the amphitheater in the evening.
💰Price: entrance to Uluwatu Temple - 50k, Kecak dance - 150k, sunset viewpoint - 10k.
🛵Distance: 30km from Denpasar
⏰Travel time: 1 hour by bike
💪🏼Difficulty: easy
👆🏻Road: Important point❗️Choose "avoid tolls" in your navigation settings. There is a toll road in Bali, and you can ride on it for variety, but it doesn't save much time. The toll fee is 5k rupiah, but you also need to buy a map for 50k. It may not be worth it for a single trip.
▶️ For any questions regarding renting transportation, contact our managers on Telegram
@balimotion.pro