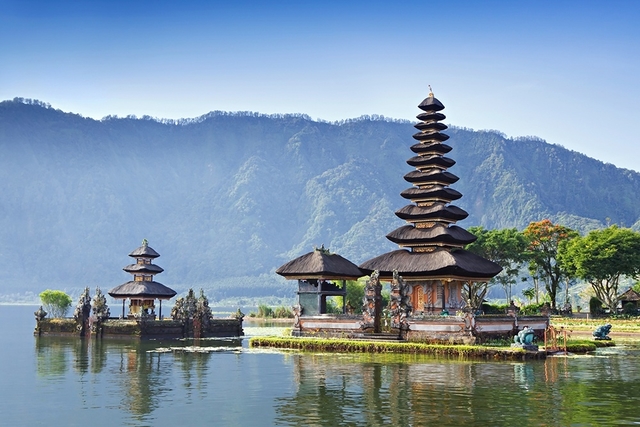 The height of Mount Catur is 2096 meters above sea level. It is not as popular and crowded as Mount Batur.
At the summit of this mountain, there is an ancient temple called Pura Puncak Mangu. The summit of Mount Catur is the fourth-highest point in Bali after Agung, Batukaru, and Abang.
There is a trail to the summit of Mount Catur from the boating station at Lake Bratan. It's a challenging route that involves ascending nearly sheer cliffs, walking along the mountain's ridge surrounded by cliffs on both sides.
There is a simpler route that leads to the summit of the mountain from the
Pura Pucak Manik
temple. This route can be recommended even to moderately prepared but still fit tourists.
At the summit, coniferous trees grow, and it forms a plateau. From there, you can see both Lake Bratan, below which it rises, and Lake Buyan in the distance, although they are partially obscured by the trees covering Mount Catur.