Mulia
The Mulia Resort Hotel is included in the list of the best hotels in the world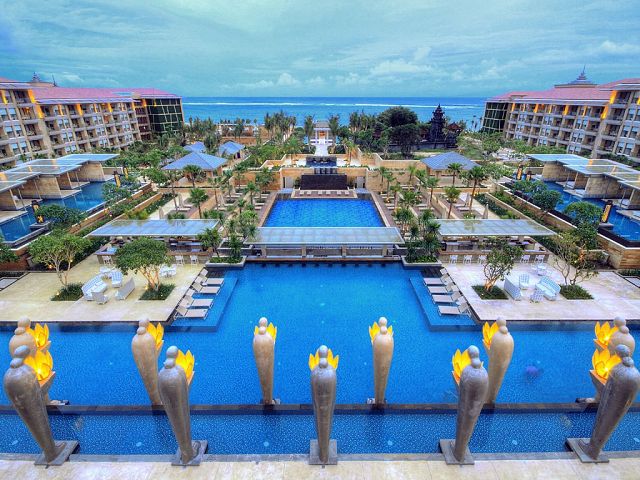 Hilton Bali Resort
Another magnificent hotel in Nusa Dua is the Hilton Bali Resort. It is located away from everyone, with an excellent beach.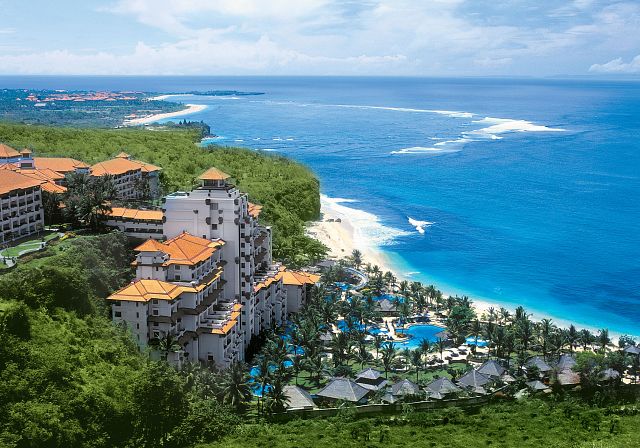 Ayana Resort and Spa Bali
The Ayana Resort and Spa Bali is situated right on a cliff in the picturesque area of Jimbaran. It offers excellent sunset views!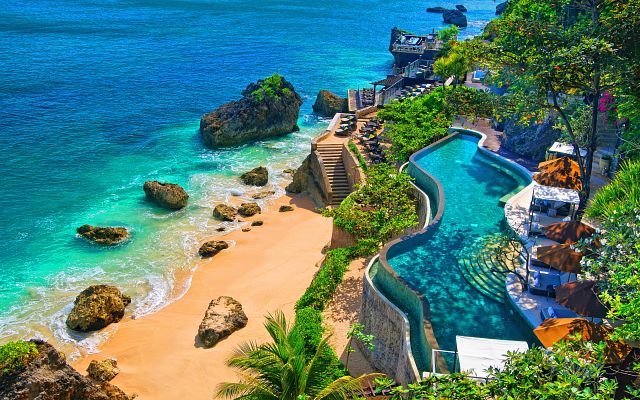 Adiwana Dara Ayu Villas / Hanging Gardens of Bali
The hotel is located right in the midst of the jungle in the center of the island, near Ubud. It is known for its pools that are perched above the jungle.