The first thing I would like to say for the future is: do not hang other keys that are important to you on your bike key fob. Secondly, do not rule out the possibility that you accidentally slammed them inside the trunk of the moped.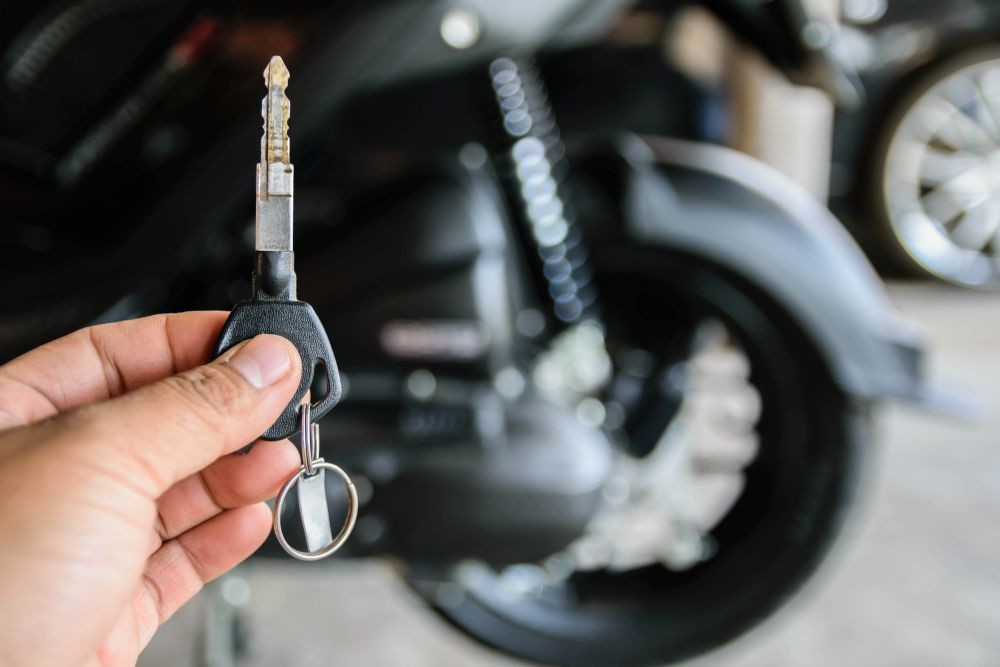 Such a situation can happen to anyone. However, there's no need to panic and get upset; losing keys is not such a rare occurrence, and usually, resolving the situation doesn't take much time. If you find yourself stuck somewhere without the keys to your scooter, here are some solutions applicable to different scenarios.
Ask the landlord for a duplicate
Your bike is the property of the rental agency, so before developing an action plan, be sure to contact them and explain the situation. Usually, there is a spare key, and a quick resolution can be achieved with just one phone call. If, of course, you haven't purchased your own "iron horse," in which case you should have a spare key at home that you can use to ride a GoJek.
Call a technician to your bike
What if you are on a journey and are a couple of hours away from the scooter owner? In any case, the very first step is to call the rental service and inform them about the issue. Next, there could be several options: they may provide you with the contact information of a locksmith in that area who can come and make a duplicate key from the lock. Another option is that you'll have to find the nearest workshop and go there yourself. To do this, you can type "kunci duplikat" into Google Maps, call a GoJek, and head to the workshop.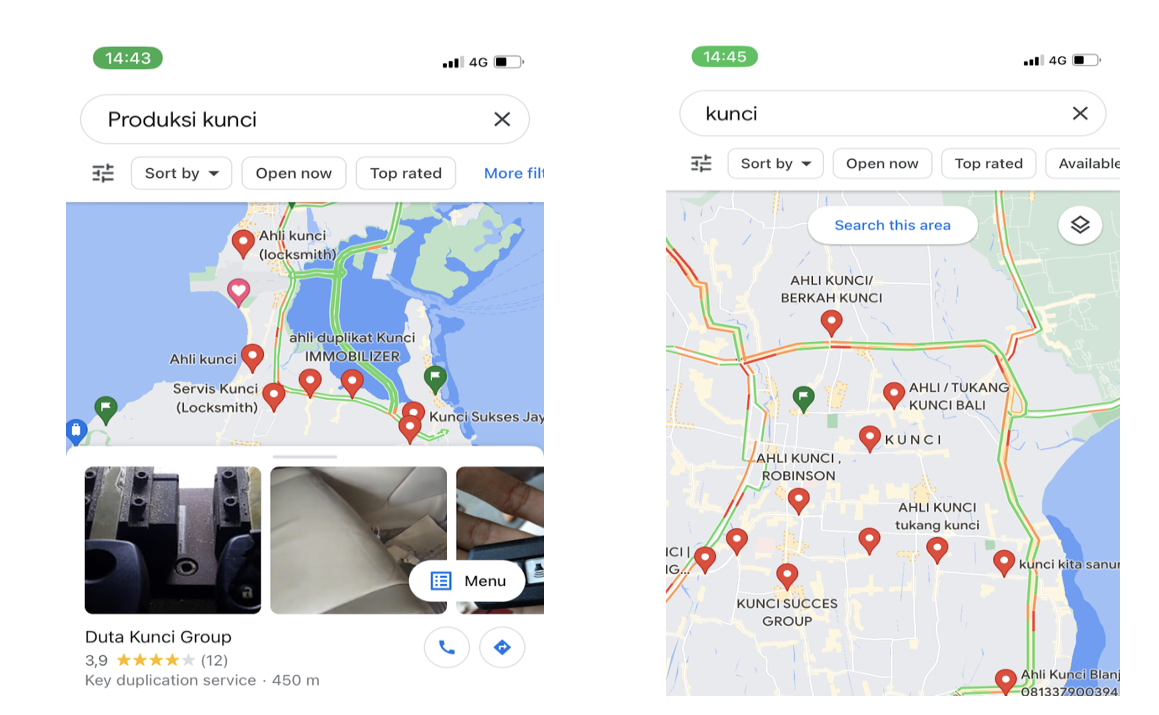 There is no need to explain anything for a long time. The main thing is for the rental company to confirm that the scooter is not stolen. Together with the master, you go to the parking spot of your vehicle, wait literally 10 minutes and receive the treasured key. The cost of such work on average varies from 150,000 to 300,000 idr.
Open the trunk
If you are confident that the keys are locked in the trunk, it can be opened. The method varies depending on the model. For instance, fully unlocking the Nmax seat alone can be challenging. You may need assistance. Locals are well-versed in opening trunks without a key, so utilize your charm, friendliness, and politely ask for help.
If you are stuck in a non-tourist area
When communicating with locals who don't understand English, Google Translate can be helpful. Enter a simple request for assistance to convey information accurately. Just be polite; usually, people are willing to help. Balinese locals can quickly assist in opening the trunk. It's much easier with Vario or Scoopy scooters. However, with Nmax or PCX, it might take some effort. A couple of screwdrivers and skillful Balinese hands can help you reach in and feel for that coveted key.
Don't give up hope of finding the key
Inform the parking attendants and staff about the loss and calmly walk through all the places you've been to several times. Most people are usually sympathetic and try to help in the search.
Many parking areas have guards who hold keys left behind on bikes. However, no matter how much you ask, they won't touch the bike itself, for example, to open the trunk. It's their official job, and any action can be used against them. Staff can assist in searching for the key, call a taxi, or guide you to the nearest workshop. For any other request, they might suggest calling the rental service, as they will handle everything.
Leave the bike in the parking lot waiting for a duplicate from the rental company
If you are not in a hurry and, for any reason, can't find a workshop or they can't bring a duplicate key soon enough, or you simply don't want to, you can leave the bike in the parking lot and calmly go home. You can retrieve your vehicle the next day. However, this option is not suitable if you have valuable items or documents in the trunk. If you decide to leave the scooter, make sure there are cameras in the area where you leave it, and be sure to inform the parking attendants and the establishment that you are leaving your means of transportation for a specified period.