As we approach the waterfall, we see signs, and park attendants will show us where to park our bike. At the entrance, we pay 20k per person and go inside - that's where the beauty begins. The descent to the waterfall is easy. Then there is a fork - to the right to the waterfall, to the left - to the cave. We turn right.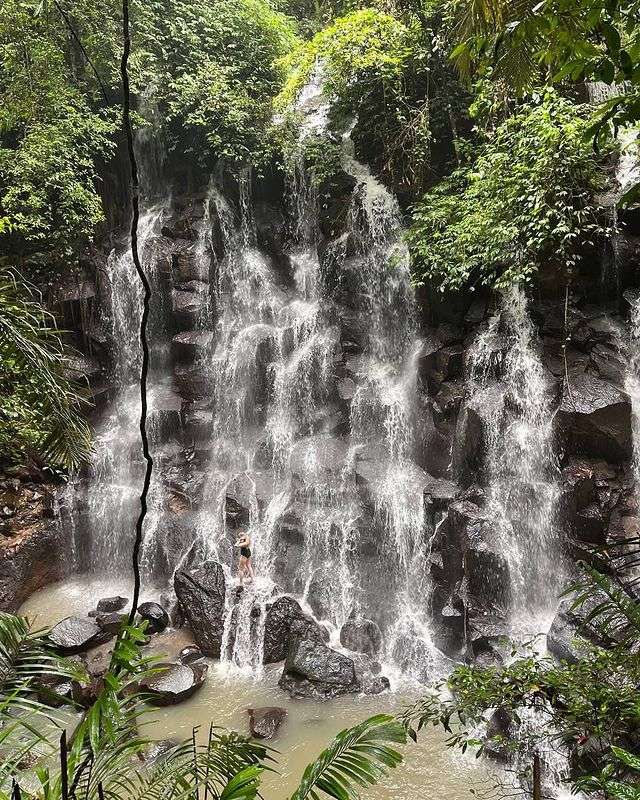 The waterfall is high and breaks up into many beautiful streams. You can take pictures anywhere. Have you taken enough pictures? Now let's go see the cave.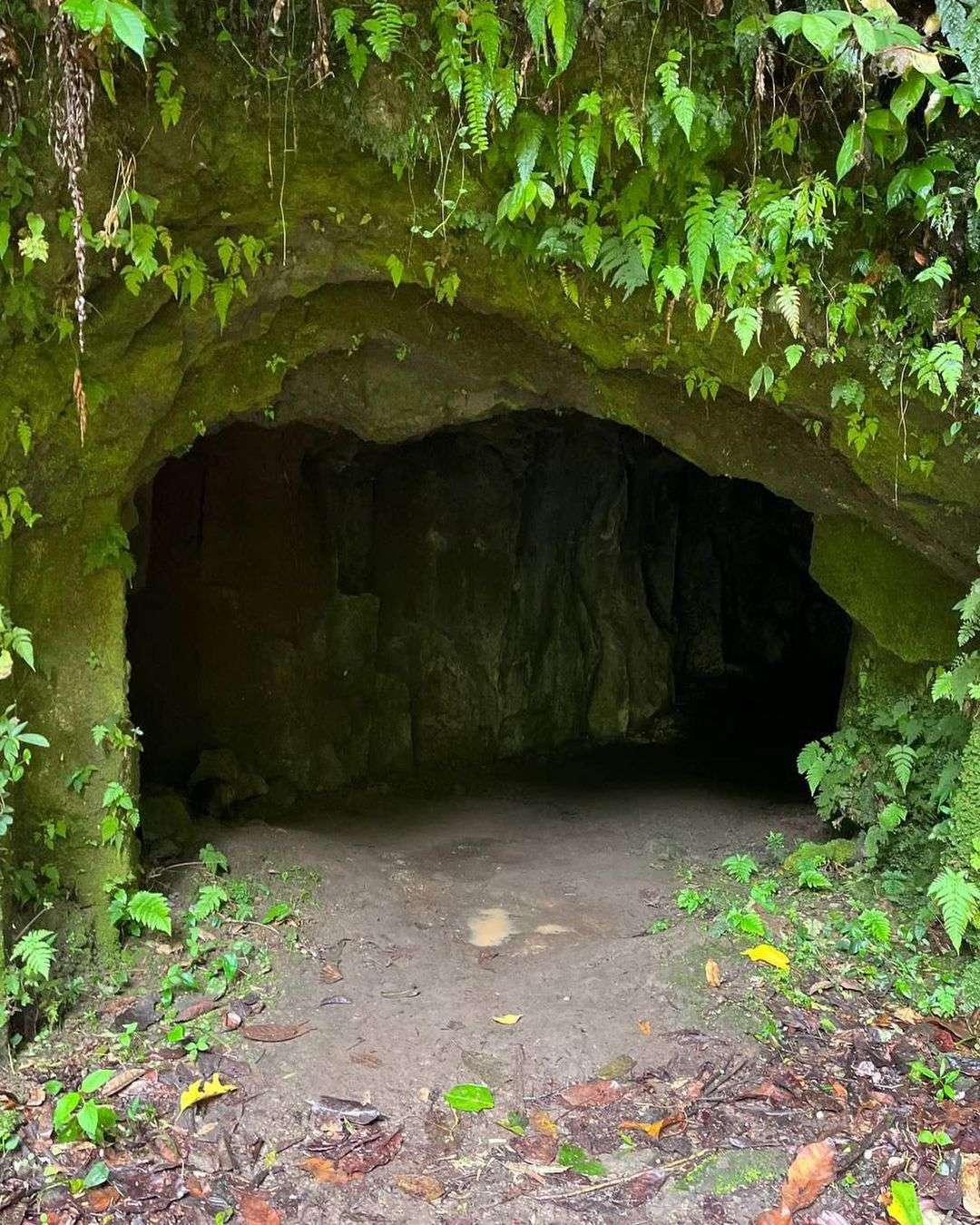 We return to the fork and now turn left. We see a pool where local children often swim, bypass it, and cross the river on foot. Keep closer to the rocks; there is a sandy bottom, more even. The depth is higher than the knee.
Crossing the river, we go upstairs to the cave. It is small, with nothing special inside, but if you are interested in seeing the cave, it is worth a visit. If you walk along the path past the cave, you will see the waterfall from a new angle. There is a beautiful photo zone against the backdrop of the entire waterfall, and tourists are almost invisible below.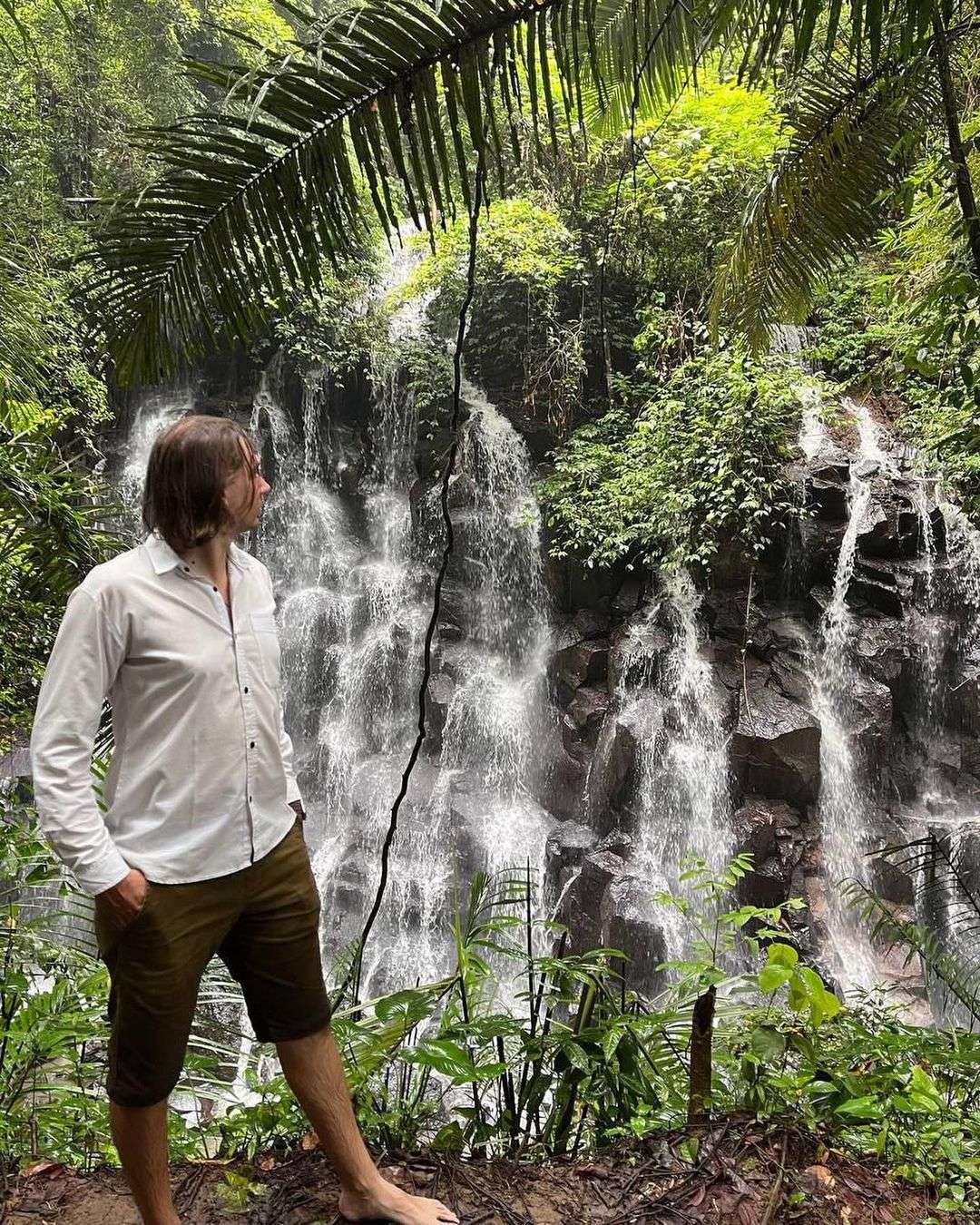 📍
Alas Bali
is the next destination - let's go to try Kopi Luwak. It is easy to get there, but it is uphill all the time. We come to the parking lot; do not confuse it with the many similar farms on the way. At the entrance, a hospitable host meets us, treats us with fruits, and we can take a bottle of water. The entrance itself is free.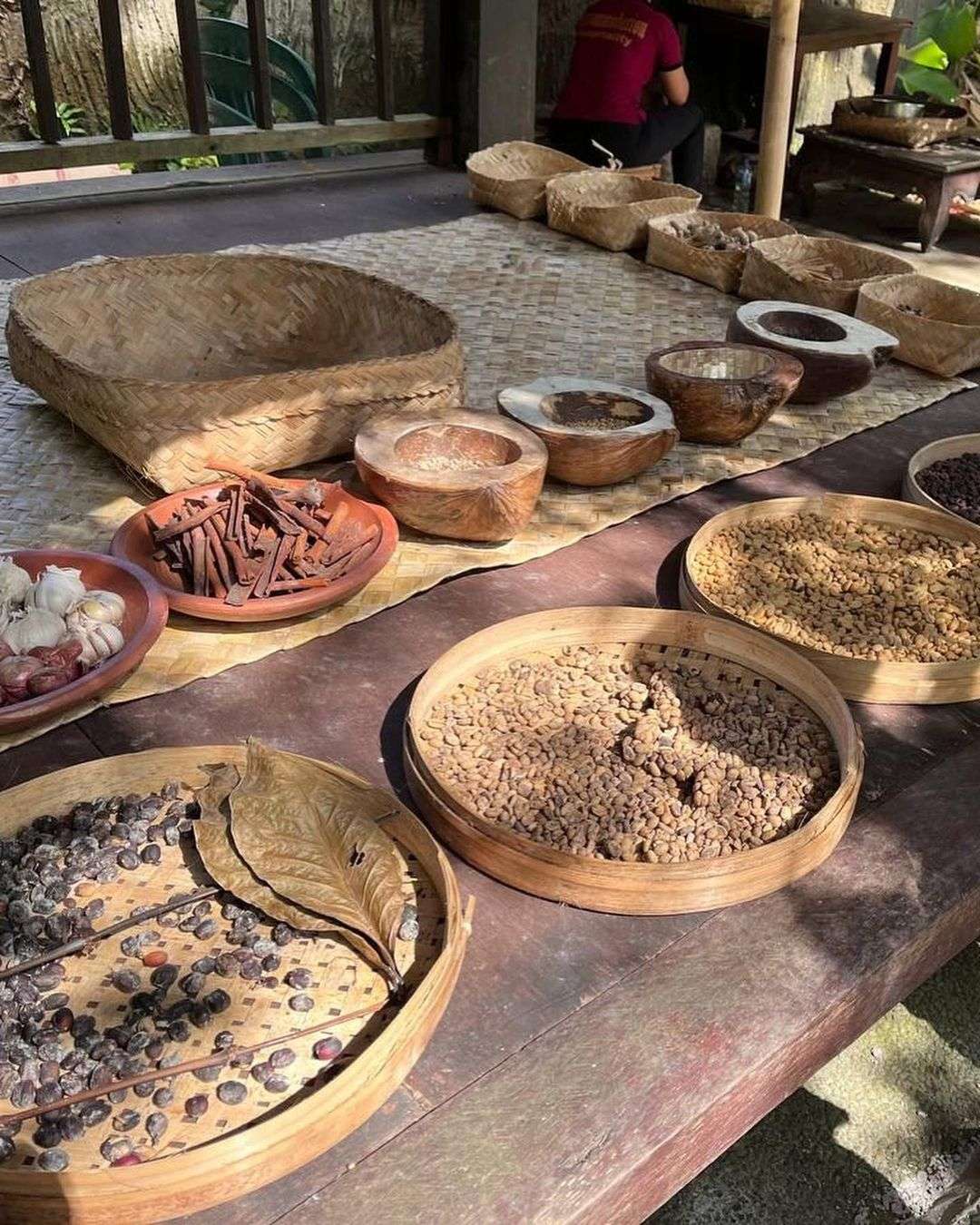 They will give us a tour, show how coffee, mango, and other plants grow. Then we can see the whole process of making Kopi Luwak and the "producers" themselves in cages - civets. You can participate in roasting coffee yourself.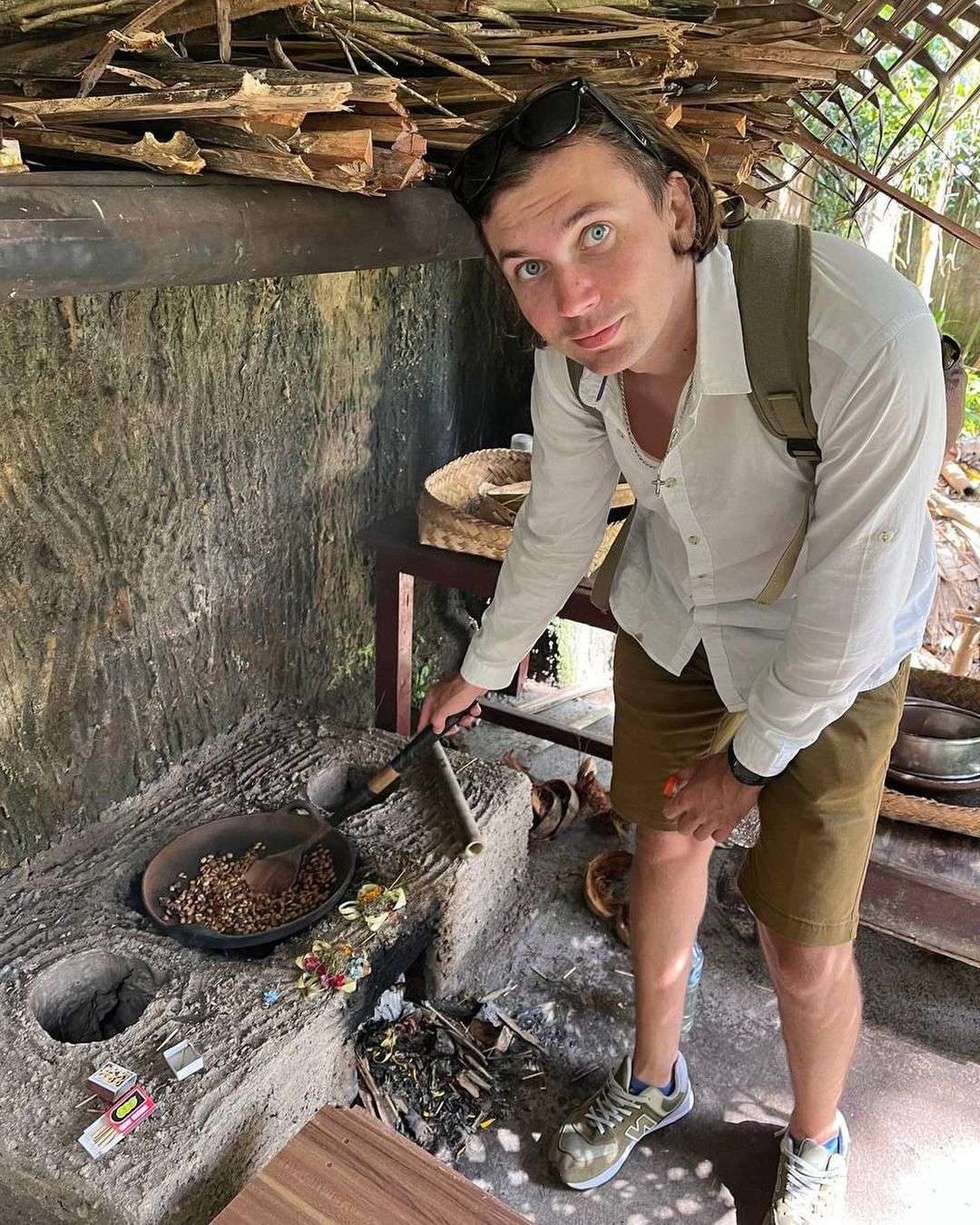 Then go to the platform where tables are located under the awning right on the cliff. There you can taste tea and coffee, enjoying the beautiful view. And, of course, try Kopi Luwak itself, which costs 50k. All other drinks from the tasting are free.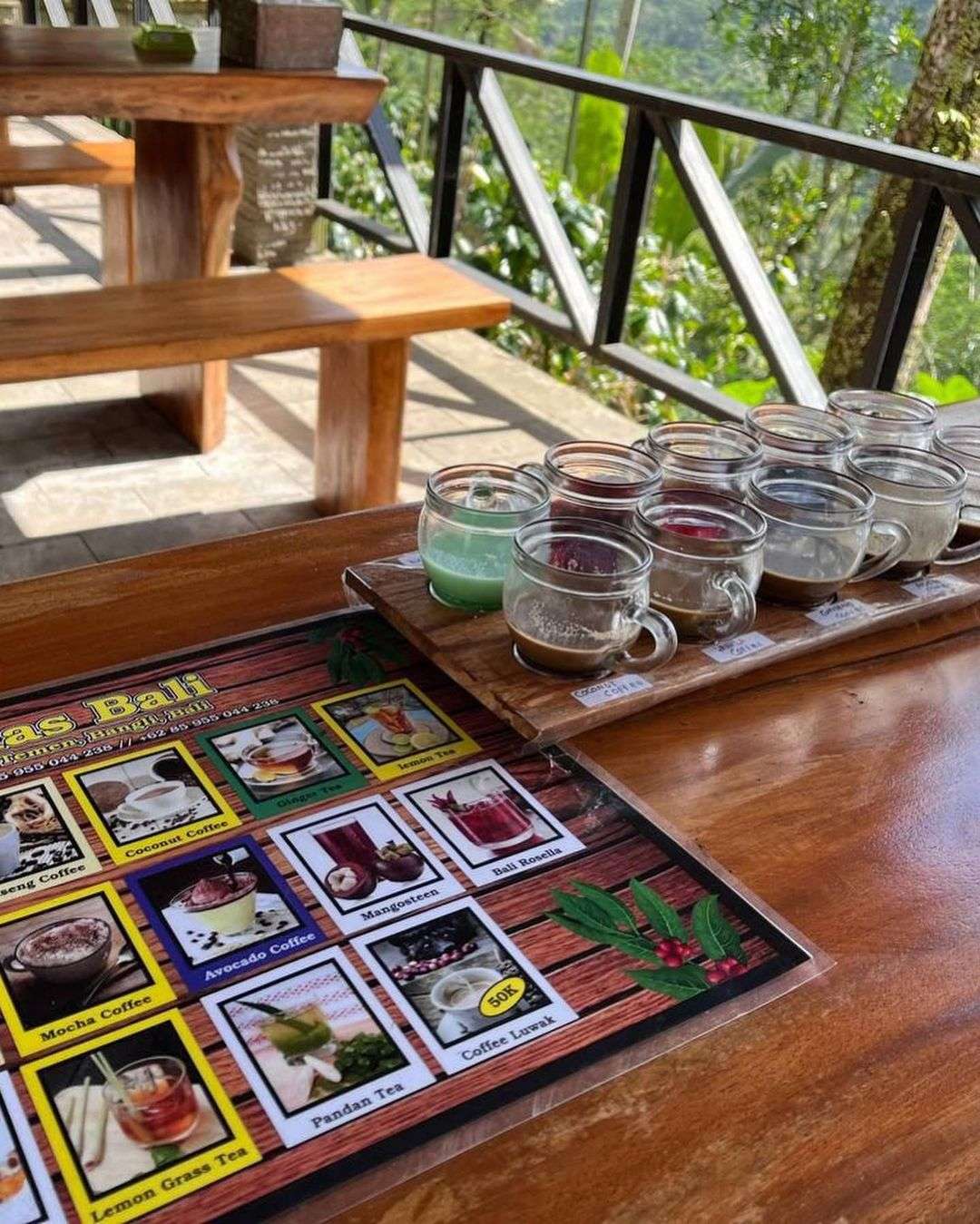 After saying goodbye, we can go home.
You can see the entire route
here
.
💰 Price: Waterfall - 20k per ticket, coffee tasting - free
🛵 Distance: 54 km from Denpasar
⏰ Travel time: 1 hour 40 minutes by bike
💪🏼 Difficulty: Easy, even a novice can handle it
👆🏻 Road: The road is simple.
❗ Take a swimsuit for photos at the waterfall, as clothes will get wet.
▶️ For all questions regarding car or motorbike rental, please contact our managers on
WhatsApp