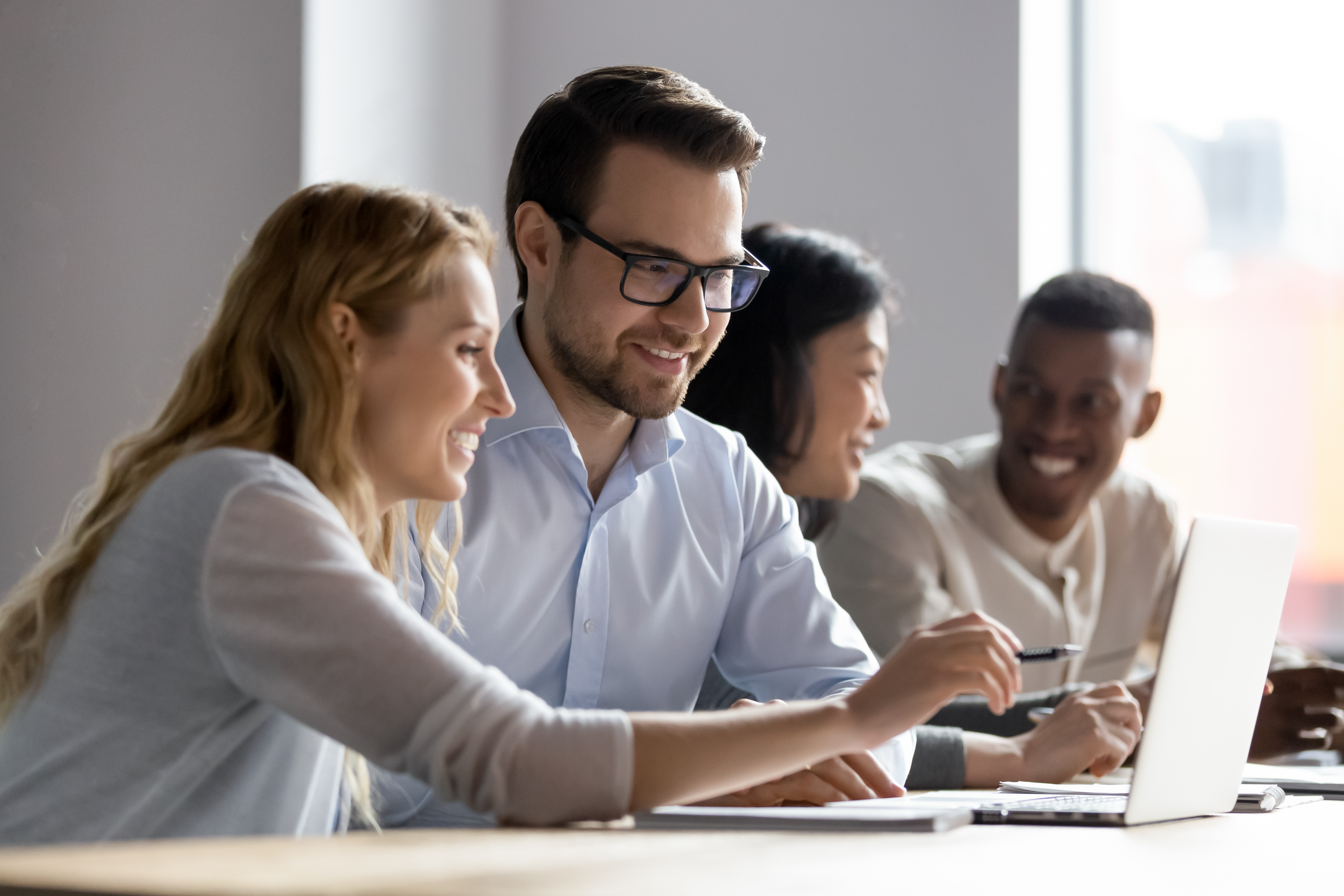 Kartu Izin Tinggal Terbatas (KITAS) is a permit for limited stay issued to foreigners for various purposes. KITAS can be for work, investment, retirement, education, research, religious, or repatriation purposes. It is correct to say "work KITAS" but incorrect to say "KITAS is a work visa."
Each type of KITAS has its own rules for issuance and usage.
The actual permit itself is called Izin Tinggal Terbatas (ITAS), which means permit for limited stay. KITAS is a printed document or card indicating the presence of ITAS. The KITAS card is the Card of Permit for Limited Stay (Kartu Izin Tinggal Terbatas). A holder of a work visa can obtain an electronic copy of their ITAS, which they can print themselves on an A4 sheet of paper.
ITAS is also materialized by a stamp that immigration services put on a foreigner's passport every year upon renewing the KITAS. An E-ITAS is an electronic ITAS, issued online.
ITAS can be issued for various reasons, including:
- for foreign investors (owner of a PMA company)
- for foreign professionals or experts - most expats have this type of ITAS. They must have skills that are not available among Indonesians, which is why they are called tenaga ahli/experts.
- for foreign researchers who come to conduct research, usually with the consent of an Indonesian university
- for dependents of a foreign spouse/children (under 18 years old) sponsored by the foreigner, the ITAS holder, or an Indonesian citizen
- for religious leaders (foreign priests/imams, etc.)
- for foreign citizens who have retired
- for former Indonesian citizens returning to Indonesia as part of repatriation to regain their citizenship
ITAS applications can now be done online, but the passport must be provided for stamping. ITAS can be printed by the holder themselves on a regular printer.
KITAS is a limited stay permit or temporary residence permit in Indonesia that is valid for six months to one year and requires Indonesian sponsorship. KITAS allows its holder to live in Indonesia for up to five years with extensions every twelve months.
A work KITAS is sponsored by an Indonesian company or organization registered in Indonesia. This can be an Indonesian company, a foreign company, a representative office, or a government or private institution.
Before obtaining a work KITAS, it is necessary to obtain a work permit/IMTA (Ijin Mempekerjakan Tenaga Kerja Asing, a permit to employ foreign workers). It is necessary to confirm your position and place of work in the sponsor company in Indonesia. The position determines the allowed duration of KITAS.
Sponsorship is required before any work visa or work permit is issued. It is the sponsoring company that must offer the position to the applicant.
Work visa KITAS sponsors are legally responsible for visa applicants, i.e., they pay fees and fines if the corresponding applicants are unable to do so.
For the issuance and extension of Indonesian visas
, we recommend
Legal Indonesia
. It is an official company that processes visas, and they can be trusted. Legal Indonesia provides an optimal option in terms of price and speed.
Steps to obtain a work permit in Indonesia (KITAS):
Step 1: RPTKA (Foreign Worker Employment Plan)
The Ministry of Manpower must receive a plan for the placement of foreign workers, known as RPTKA (Rencana Penempatan Tenaga Kerja Asing). Processing this RPTKA takes 7-10 working days, or 4 working days after an approved "Skype Expose" meeting. The "Expose Meeting" on Skype is held between a representative of the hiring company and a representative of the Ministry of Manpower.
The Indonesian government considers what foreign expertise is necessary for the country's development and determines who can be granted a work permit. National, multinational, or joint ventures must submit a plan for foreign workers to the Ministry of Manpower and Migration (Kemenakertrans) (Article 42 of the Labor Law No. 13 of 2003). This document details their annual needs for foreign workers.
Typical documents required to obtain RPTKA for expat positions include a letter with a detailed description of the reasons for hiring the expat and the specific positions they will hold, an RPTKA application form, the company's certificate of establishment, ministerial approval and correction, a paid-up capital of at least 1,000,000,000 rupiahs, standard company documents such as LOD, NPWP, TDP, and SIUP (or IUT for PT PMA), the company's organizational structure, a recommendation letter from a technical ministry (such as education, transportation, oil and gas, or mining) (not required for trading or consulting companies), a training and professional development plan for the Indonesian partner, and the Wajib Lapor Ketenagakerjaan (WLK), an annual report indicating the number of expats and local employees.
The Department of Employment's office on Jl. Gatot Subroto in Jakarta receives all online applications, such as RPTK & IMTA work permits or amendments to RPTK or work permits for review/processing. After submitting an online application on the tka-online website, the applying company receives an online queue number (barcode). Each application must use the company's username, and the submission date of the paper application to the department will be determined by the authority.
For foreign investment companies with only a Principal Permit and no permanent IUT license for positions other than director or commissioner, authorization periods are less than 6 months (according to Permenakertrans No. 12, 2013, Article 12).
Sponsorship from a company is required for a foreigner who wishes to work in Indonesia to obtain a work permit/visa. This sponsorship is required BEFORE the visa and work permit are issued. Foreigners who wish to work in Indonesia cannot obtain a work permit without first being employed.
If a company wants to hire a foreigner, it must submit an RPTKA to the Department of Manpower if the employer company is a local company or to BKPM (Investment Coordinating Board) if the company is a foreign investment company.
In companies with foreign investments/PMA, work permits for managerial positions (e.g. directors held by foreigners) are issued for three years and can be renewed directly before their expiration. (Note: director positions held by foreigners apply only to foreign investment/PMA companies).
Other vacancies in RPTKA are only valid for one year and can be renewed annually, usually up to a fixed number of years.
Small Indonesian companies registered as CVs are not allowed to hire expats. So-called "medium-sized companies" can only hire two expats.
There are no restrictions on the number of expats hired in large companies as long as the ratio of "1 expat: 1 local expert as partner" is maintained.
Step 2: Notification/Confirmation Letter of Work Permit Validity
After the submission of the RPTKA by the Ministry of Manpower, the foreign potential employee must file an application for the confirmation of the work permit validity (with a payment code request).
The confirmation letter will be issued by the Ministry of Manpower within 3-7 working days from the date of the request submission to the Ministry of Manpower.
Step 3: Payment of Skills Development Fund Tax (DPKK, Dana Pengembangan Keahlian dan Ketrampilan)
After the issuance of the confirmation letter by the Ministry of Manpower, the DPKK tax must be paid within 3 days in accordance with the confirmation letter.
Companies hiring foreigners are required to pay USD 100 per month (USD 1200 per year) for each expatriate employee to compensate for the training costs of Indonesian citizens.
This tax is administered through the Ministry of Manpower. Before obtaining a work permit, it is necessary to confirm the payment of the Skills and Development Fund contribution in BNI bank for one year in advance, amounting to USD 1200 (this amount is non-refundable).
For positions other than directorial positions, the foreigner's experience must be proven. Government regulations restrict the employment of foreigners in Indonesia as "experts" to promote national development. Due to high levels of unemployment among citizens, it is necessary to prove that the foreigner's expertise cannot be provided by an Indonesian citizen.
Manpower plans are only approved for one year. When a company's manpower plan is approved, Kemenakertrans approves a certain number of positions for foreigners. If a company wants to add another foreigner to its workforce, it must apply to Kemenakertrans, review its manpower plan, and wait for approval for several months.
Step 4: Uploading DPKK payment confirmation and online issuance of IMTA
IMTA - Izin Mempekerjakan Tenaga Kerja Asing - Work Permit for Foreigners.
After the RPTKA has been granted, the company that hires the immigrant must submit an application for a work permit - IMTA.
IMTA is the only legal permit issued to a company for foreigners to work in Indonesia. If expatriates working in Indonesia do not have an IMTA, they are not working legally in Indonesia.
To obtain a work permit, the employer company must submit the following documents:
- Evidence of education that corresponds to the position the foreigner will occupy
- A certificate of competence or work experience of at least five years in the relevant position
- A statement from the immigrant who has agreed to transfer their knowledge to an Indonesian colleague
- A copy of the employment contract of the Indonesian colleague
- Taxpayer identification number (Nomor Pokok Wajib Pajak, NPWP) if the immigrant works for more than six months
- An insurance policy issued by an Indonesian registered insurance company
- Social security policy when working in Indonesia for more than six months
- Receipt of DKP-TKA payment (USD 1200 per year)
- Approval of RPTKA
- A copy of the immigrant's passport, indicating that he/she is over 25 years old and not older than 55 (for the oil and gas industry) and 60 (for teachers)
- Two color photographs measuring 4×6 cm
- A recommendation letter from the technical ministry (if applicable)
Directors and commissioners do not need to fulfill the first four requirements listed above.
Deportation of foreigners for abuse of work permits is not uncommon.
A common crime is when a person works in a position that is different from the one specified in the work permit. If the work permit states that you are a production director, but your business card says you are a managing director, this is grounds for deportation due to abuse of the work permit.
Another problem arises when the declared work address on IMTA differs from the actual place of work. If it does not match, this can lead to the cancellation of the IMTA and put the employee at risk of deportation. Be careful about what you put on your business card - make sure that your position is in line with your work permit.
One of the common misconceptions is that the IMTA belongs to the expatriate employee; in fact, they are issued to the company, not the foreign worker. If a foreign worker loses their job, they are not allowed to work in any other company without obtaining a new IMTA, even if the previous IMTA is still valid.
Step 5: eVisa
Since October 2020, the Indonesian government has provided visa applicants with the option to apply for all types of visas (except for VOA and multiple business visas - 212) online at
visa-online.imigrasi.go.id.
There is a limit to the number of applications accepted each day. Therefore, if the quota is exhausted, you will need to apply on the following day.
Previously, the immigration office issued a "telex approval" for your visa, and you had to go to the Indonesian embassy to get a sticker in your passport reflecting the approval.
With changes to the procedures due to COVID-19, the Directorate General of Immigration now issues an "eVisa" instead. The eVisa is sent via email to the applicant or their sponsor. Once the visa is issued, you can travel to Indonesia if there is currently no special ban on foreign entry to the country.
The approximate processing time for online visa applications is 5-7 days.
VITAS - Visa for Limited Stay Permit (Visa Izin Tinggal Terbatas, VITAS). This eVisa allows entry into Indonesia. It is issued prior to ITAS (or KITAS) and stamped in the foreigner's passport by the immigration office upon arrival.
Within 30 days of arrival, you must request a conversion of the VITAS into an actual temporary stay permit (ITAS or KITAS) through an online application for a stay permit.
Dependent family members (spouse/children) must wait for the issuance of a visa with index 312 for the working spouse before the company can apply for a visa for accompanying family members (index 317).
The following are required to apply for these visas:
- eVisa
- E-Itas & MERP (multiple-entry and exit permit)
- Reporting document (Surat Tanda Melapor, STM)
- Domicile certificate (Surat Keterangan Tempat Tinggal, SKTT)
Step 6: Visa application and submission of multiple entry permit to the immigration office upon arrival
Upon arrival in Indonesia, the electronic visa and Multiple Entry and Exit Permit (MERP) must be submitted to the local immigration office in the area where the immigrant will reside.
Step 7: Reporting document to the police (Surat Tanda Melapor, STM)
Step 8: Certificate of residence/domicile (SKTT, Surat Keterangan Tempat Tinggal)
Within 7 days of arrival in Indonesia, the potential foreign worker and accompanying family members must report to the immigration office to notify of their arrival ("lapor diri") and complete necessary documents. Failure to comply with this requirement within 7 days will result in a violation of status and legal troubles that can be overcome by visiting the court and may result in significant fines.
At the immigration office, biometric data must be submitted, various documents signed, and four 2x3 cm color photos provided.
Step 9: Conversion of VITAS to KITAS
Upon arrival in Indonesia, a foreign job applicant has 30 days to convert their VITAS visa into a working KITAS. They cannot leave the country during the process, otherwise their VITAS will become invalid. VITAS is a single-entry visa.
To do this:
- An application is prepared along with necessary documents.
- Biometric data is submitted to the immigration office.
The process takes 8 working days. After KITAS is approved, it will be available as an online record together with MERP. With KITAS and MERP, one can enter and exit Indonesia an unlimited number of times. MERP has the same validity period as KITAS.
Working in Indonesia without a work permit (IMTA)
Recently enacted immigration laws provide harsh penalties if a foreign citizen is caught working without the proper visa and work permit.
If you are offered a job in Indonesia, make sure the employer provides a work permit and a work visa, otherwise you will be in an illegal situation with sanctions of up to 5 years in prison and a fine of up to 500 million rupiahs.
Legislative framework
PerMen No. 10, 2018, Article 5:
A foreign worker must: a. have a diploma related to the required qualification for the job position;
b. have a competence certificate or have at least 5 years of work experience related to the required qualification for the job position;
c. transfer their knowledge to an assigned Indonesian worker;
d. have an Indonesian tax registration number if working for more than 6 months; e. have a work visa/e-ITAS issued by the Indonesian Immigration Department.
UU No. 6, 2011, Article 122: Any foreigner who intentionally abuses or engages in activities that do not correspond to the intention and purpose of their visa/stay permit/e-ITAS/KITAS is punishable by imprisonment for up to five years and a fine of no more than 500,000,000 rupiahs.
UU No. 6, 2011, Article 123: Any person who intentionally provides false or falsified data or false statements with the intention of obtaining a visa or stay permit/e-ITAS for themselves or others is punishable by imprisonment for up to five years and a fine of no more than 500,000,000 rupiahs. Any foreigner who intentionally uses a visa or stay permit/e-ITAS, as mentioned in point a, to enter and/or stay in Indonesia is also subject to the same penalty.
UU No. 13, 2003 Chapter VIII - Employment of Foreign Workers, Article 42: (1) Every employer who hires a foreign worker must obtain written permission from the minister (work permit, accompanied by a work visa/KITAS/e-ITAS). (2) Employers who are individuals are prohibited from hiring foreign workers.
UU No. 13, 2003, Article 185: (1) Any person who violates the provisions set out in Articles 42(1) and (2), 68, 69(2), 80, 82, 90(1), 139, 143, 160(4), and 160(7) shall be subject to criminal punishment in the form of imprisonment for no less than 1 (one) year and no more than 4 (four) years and/or a fine of no less than 100,000,000 rupiahs and no more than 400,000,000 rupiahs.
Frequently Asked Questions
What is KITAS in Indonesia?
KITAS (Kartu Izin Tinggal Terbatas) is an Indonesian limited stay permit card issued to foreigners who wish to stay in Indonesia for a certain period of time. It is a temporary residence permit that allows foreigners to stay in the country legally for various purposes such as employment, investment, study, or accompanying a spouse.
How can I apply for KITAS in Indonesia?
To apply for KITAS in Indonesia, you need to have a sponsor who will provide you with a sponsorship letter and support your application. The sponsor can be your employer, university, or Indonesian spouse, depending on the type of KITAS you are applying for. You will also need to provide other supporting documents such as your passport, photographs, health certificate, and criminal record certificate.
What is the processing time for KITAS application in Indonesia?
The processing time for KITAS application in Indonesia can vary depending on the type of KITAS and the immigration office where you apply. It can take from a few weeks to several months for the application to be processed and approved. It is advisable to start the application process well in advance and consult with a reliable immigration consultant or lawyer to ensure a smooth and successful application.
Can I work with KITAS in Indonesia? Yes, you can work with KITAS in Indonesia as long as you have the appropriate type of KITAS that allows you to work. For example, a working KITAS (KITAS Kerja) is required for foreigners who want to work in Indonesia. You will also need to obtain a work permit (IMTA) from the Ministry of Manpower to be able to work legally in the country.
What is the difference between KITAS and KITAP in Indonesia?
KITAS is a temporary stay permit, while KITAP (Kartu Izin Tinggal Tetap) is a permanent stay permit. KITAS is issued for a limited period of time and needs to be renewed periodically, while KITAP is issued for an indefinite period of time and does not need to be renewed. KITAP holders enjoy more benefits and privileges compared to KITAS holders, such as the ability to own property and work without the need for a separate work permit.