You can visit the Indonesian Hindu Temple Pura Geger (Pura Geger) if you want to see a non-touristic and ordinary Balinese temple. Moreover, it is located very close to the luxurious hotels of Nusa Dua.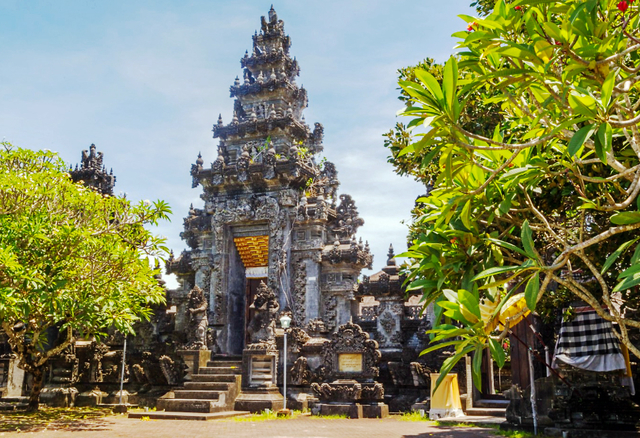 The temple is located on a cliff facing the blue and calm waves of the ocean. The sound of the waves, the silence of the temple, the ocean breeze, and the scent of flowers from the offerings will bring you harmony and peace.
Please follow the rules of visiting temples if you plan to go there.
Other sights in the Benoa area: