On Bali, in addition to all kinds of surfing, trekking and diving, there are also more relaxed activities. If you are tired of all this "endurance race" and want a leisurely and useful pastime, then hot mineral springs or Air Panas in Indonesian will be just right.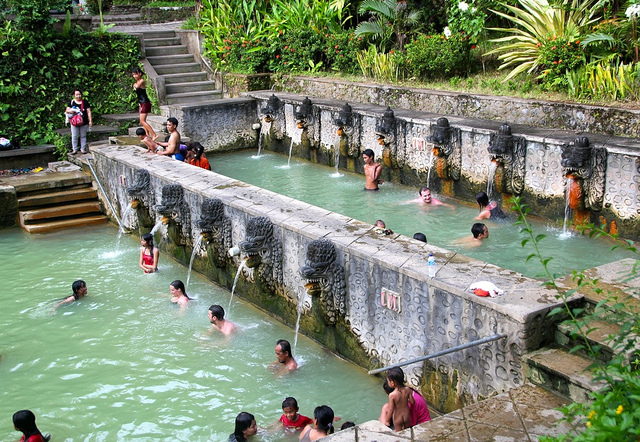 They are located in the north of the island in Banjar, not far from Lovina. Far away, but what can't you do for your health. The water in these springs is naturally heated in the bowels of volcanoes, enriched with hydrogen sulfide and other useful substances, and flows out in a very picturesque place. Caring locals have built 3 pools at once and decorated everything in the traditional Balinese style, with demons, gods and dragons. The water temperature in each of them is different. In the hottest - 38 degrees. We recommend starting swimming with the coolest water, gradually moving up.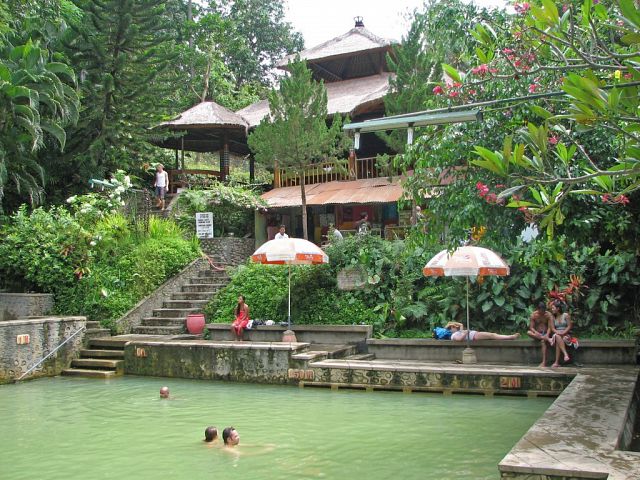 Since the place is far from tourist routes, there are very few people here. The entrance is open from 8 am to 6 pm. There are cabins for changing clothes, lockers for storing things, toilets and showers with fresh water on the territory. In front of the entrance to the springs themselves, there are traders where a forgetful visitor can buy swimsuits, towels, sarongs and other souvenirs. At the top of the whole structure, there is a small cafe with Indonesian dishes.
Water flows into the pools in jets, pouring from one to the other and cooling on the way. In one of the pools, the pipes are located high enough so that you can not only relax in hydrogen sulfide, but also get a pleasant massage of any places that you manage to put under the jet.
Sulfur baths are often prescribed to patients with skin problems, joint and metabolic disorders. They have a generally favorable effect on the immune system of the body. Doctors recommend not to immerse themselves in hydrogen sulfide water above chest level and not to stay in the water for more than 15 minutes at a time.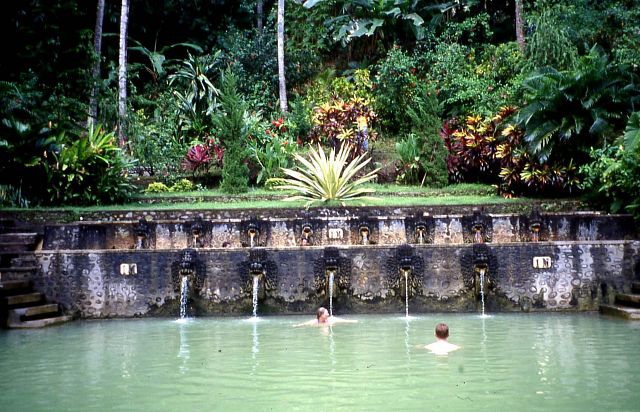 The entrance fee is 20,000 rupiah.
Other hot springs in Bali