Bali has a new way to avoid the traffic jams that everyone who wants to come to Canggu faces. This method is not very cheap, but it is fast and quite fun.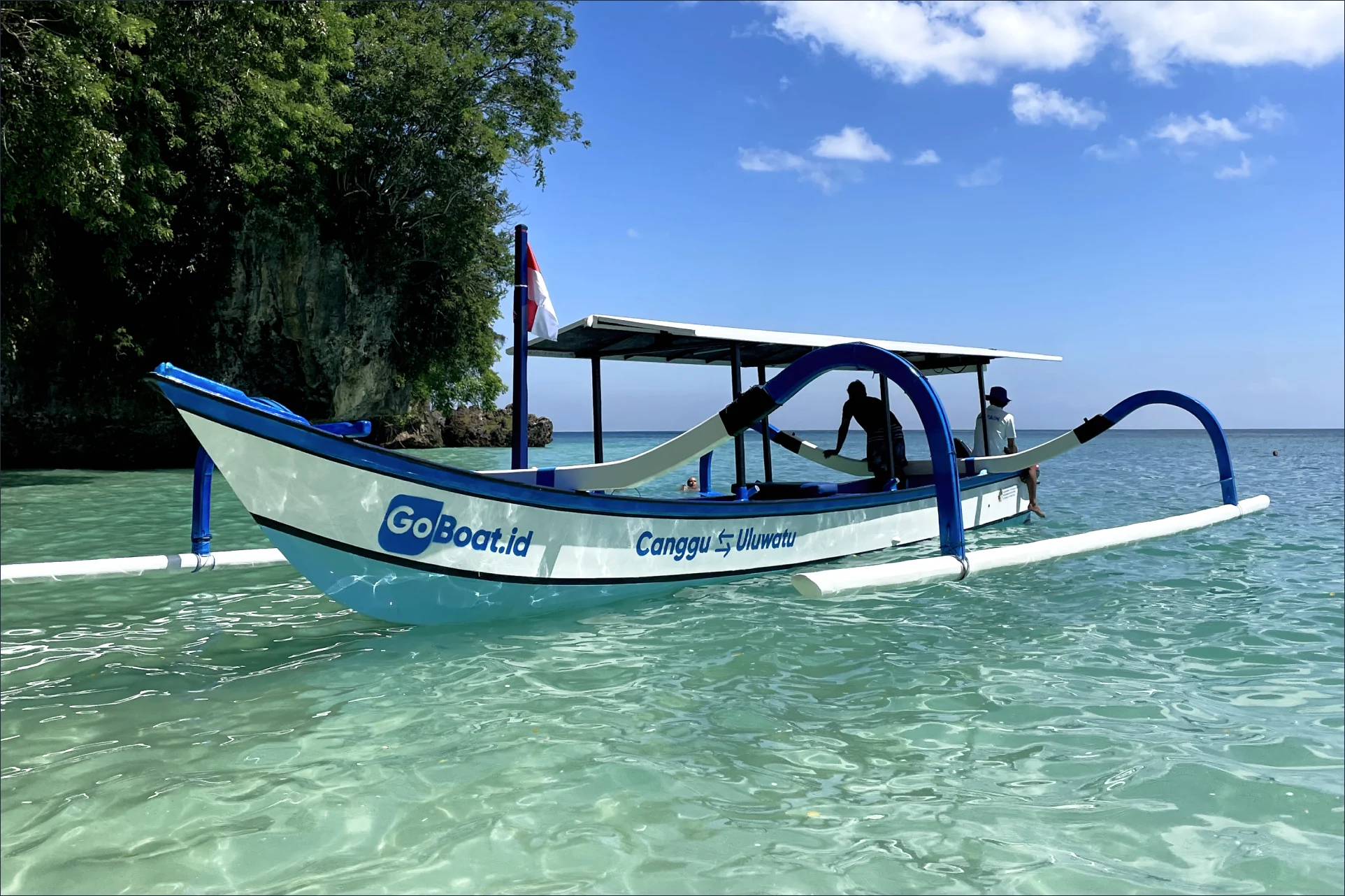 Since April 24, a boat has been operating between two popular tourist areas in Bali. It runs regular routes from Changgu to Uluwatu and back. The journey takes only 40 minutes, and the cost is 220,000 Indonesian Rupiah.
Flights operate on a schedule every two hours, from 7:30 to 15:30 from
Nelayan Beach in Changgu
, and from 8:30 to 16:30 from
Padang Padang Beach
in Uluwatu. Tickets can only be purchased online on the company's
website.
You can use a credit card or electronic wallets such as
OVO
or
GoPay,
QRIS
, and even GooglePay for payment.
Please note that the route may be busy, so it's advisable to secure your tickets in advance. Arriving at the beach is recommended at least 15 minutes before departure. Passengers are allowed to bring luggage with maximum dimensions of 50x35x20 cm, which is the size of a small suitcase. Therefore, bringing a surfboard on board is not currently possible, and this condition might change in the future.
The boat transporting passengers is 11 meters long and accommodates 16 people. Each passenger is provided with a life jacket, which is not allowed to be removed according to transport rules. To make the time pass more quickly, passengers can bring alcohol on board, but there is a restriction - it should not be in a glass container, so champagne, for example, will need to be transferred to a plastic bottle.
GoBoat is ready to welcome passengers of any age, but children under 12 must be accompanied by parents. There are no discounts for children. Pets are allowed within reasonable limits.
Ticket refunds and exchanges for other dates are not currently available, and in case of a canceled trip, you will receive a voucher valid for one year.
For those who want an even faster and more comfortable experience,
MyBaliTrips
offers a helicopter transfer option. You can reach Changgu from Ungasan in just 12 minutes, paying 21,500,000 IDR. Onboard, you will find an air-conditioned passenger cabin, a professional pilot, and high-quality service, along with scenic views outside the window. The maximum capacity of the helicopter is four people.