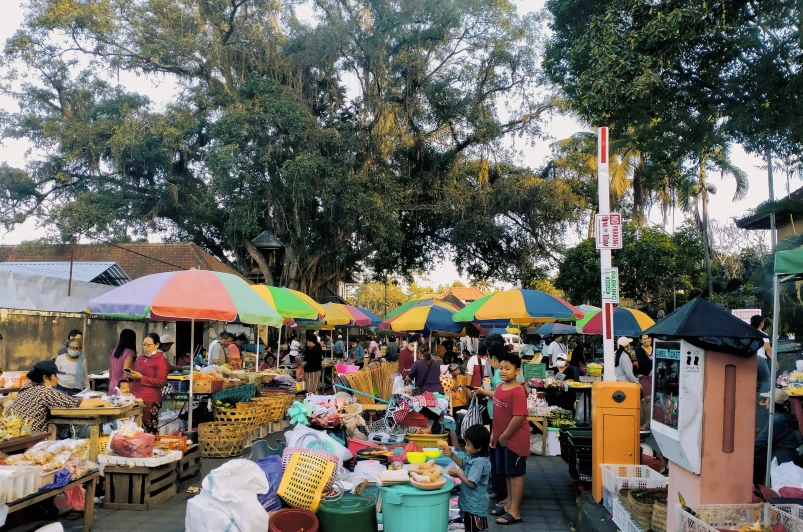 Markets
If you've decided to fill a large basket with fresh vegetables and fruits at a lower price than in a supermarket, you need to visit the traditional vegetable market in the morning. Balinese markets have many interesting and unusual items, and local guides even offer tours there.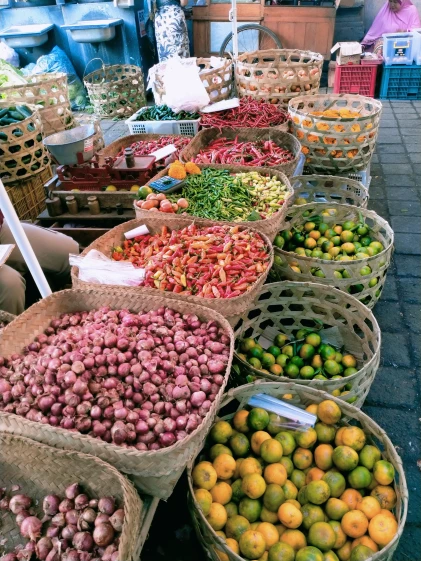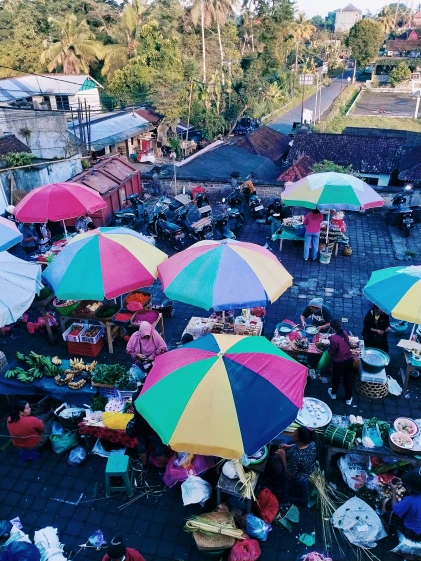 The first impression of visiting these markets will be amazing because they sell flower petals for religious offerings, which are placed in huge baskets right at the entrance. These same petals are used to fill baths for famous Instagram photos, and they are quite inexpensive.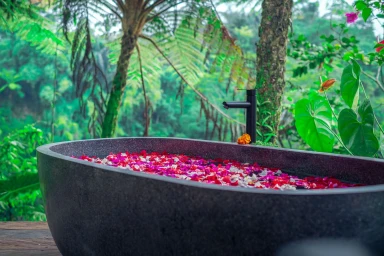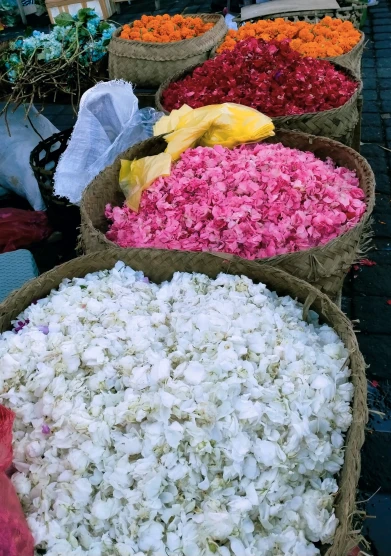 Going further inside, you will see regular market stalls, although some tropical fruits and vegetables might be unfamiliar to you. To help you navigate when buying groceries at the market, let's talk about the major market points in Ubud, there aren't that many of them.
Sayan Traditional Market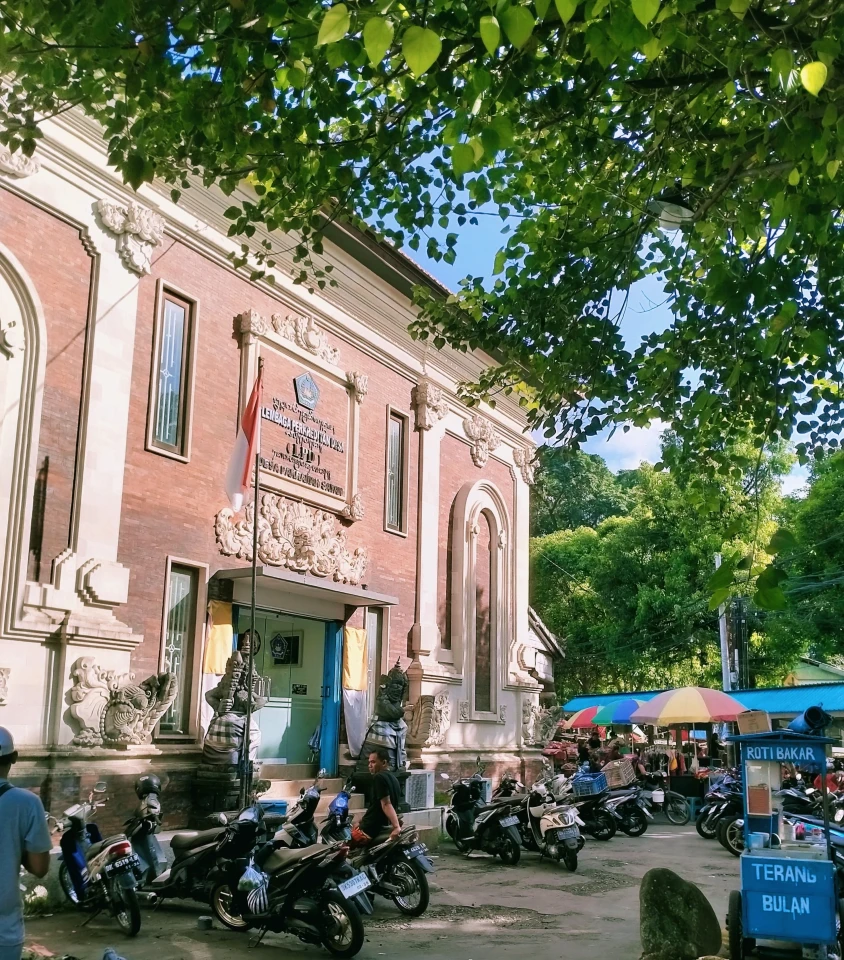 Opening hours: 05:00 AM - 09:00 AM. It will be open later too, but you'll have to choose from the remaining items. The earlier you arrive at the market, the better the selection.
This is the largest and most famous market in Ubud, located at the intersection of jalan Raya Sayan and jalan Raya Tebongkang streets. Upon entering the Sayan market area, immediately turn left from the parking lot - there are cars with fruits. Don't forget to choose and bargain, it's a market. In addition to local fruits, there are imported ones, and their prices are significantly higher.
Prices for products vary depending on the harvest season and major religious holidays: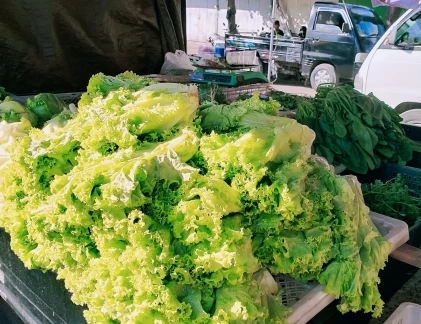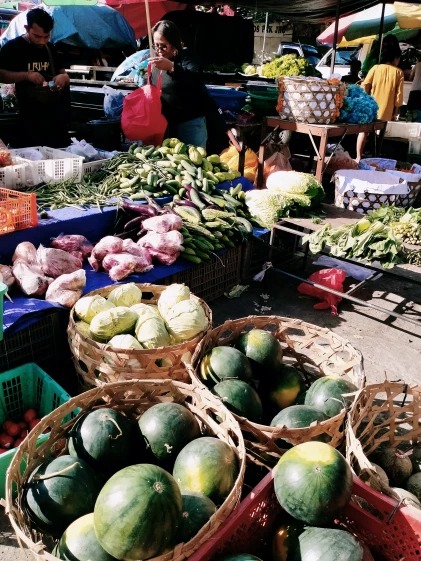 mango - 40,000 - 45,000 IDR/kg (varies by season and mango variety),
avocado - 30,000 - 40,000 - 45,000 IDR/kg (varies by season and variety),
dragon fruit - 20,000 IDR/kg,
mandarins - 12,000-18,000 IDR/kg,
whole chicken - 45,000 IDR/kg (chicken breast - 55,000 IDR/kg),
pork - 80,000 IDR/kg (varies by cut),
1 kg of potatoes - 15,000 - 20,000 IDR,
tempeh (3 bricks) - 5,000 IDR (large brick - 10,000 IDR),
tofu - 5,000 IDR per packet,
broccoli, cauliflower - 40,000 IDR/kg,
bell peppers - 70,000-90,000 IDR/kg.
Upon entering the central arch, you will immediately see the meat section. They offer chicken and pork, but there is no beef since it's considered sacred (Deva) for the local people, and consuming it is considered sinful. Beyond the meat section, you will find the covered vegetable department where you can find everything you need, including local bakery products.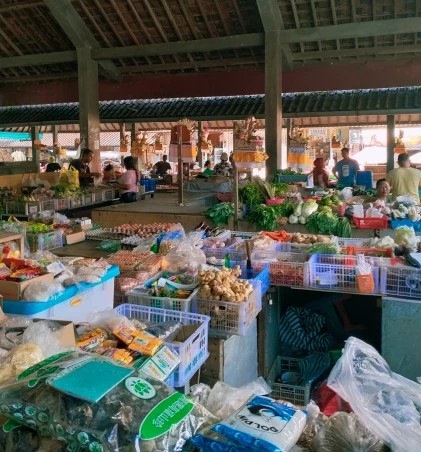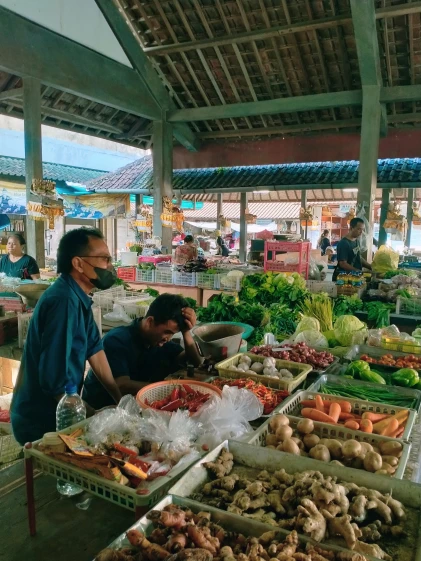 You can go around the market in a circle. On the right, next to a small temple, there is also a large fruit section, but prices there are higher than at the fruit stands by the road. Opposite the road near jl. Raya Tebongkang Street, there is a small pastry section with cakes.
Inside the market and along the perimeter, you'll find rows of inexpensive locally made clothing, plastic dishes, and other cheap household items.
In a large building on the parking lot on the ground floor, there is a regional government organization for water supply (PDAM). If you have a separate water meter for your house, you can resolve all issues regarding payments and debts at this location.
Sayan Night Market (19:00-23:00):
Around seven o'clock in the evening, the same place transforms into a night food court, the largest in all of Ubud. There are numerous stalls with local delicacies, as well as affordable clothing, including children's clothing in large quantities. You can also find cheap electronics and small household items, and there's a section for electronic toys. Foreigners also come here to eat, so you can go without hesitation.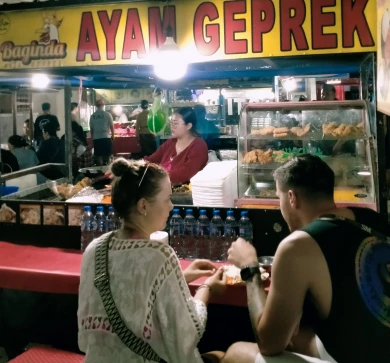 Children's Entertainment (19:00 - 21:30):
Opposite, across the road, you'll find the only large evening entertainment complex for children in Ubud. It features a big trampoline, easels for painting with paints, a carousel for the little ones, and on Sundays, they bring electronic toy cars.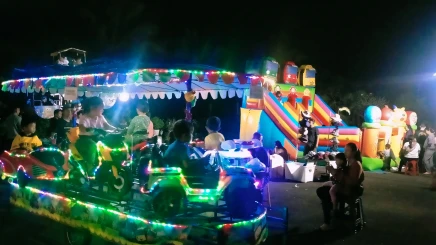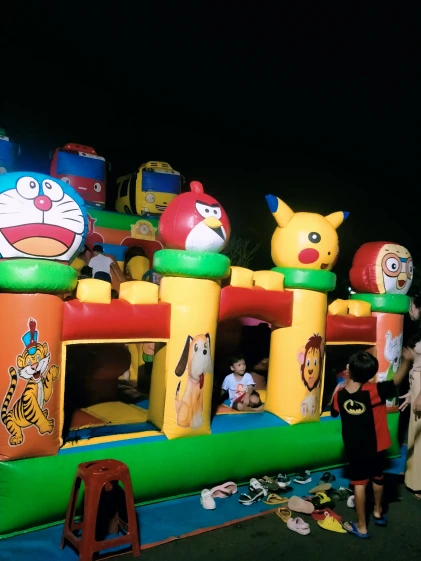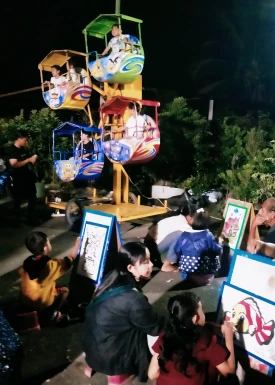 Market in the Center of Ubud (jalan Suweta)
Opening Hours: 05:30-09:30.
This is a new location where all the vendors from the central street jalan Raya Ubud are being relocated, the former central parking area, so it's not yet marked on the map.
Walking through the market, you'll find everything you need for cooking at home: vegetables, meat, and fruits. It's a small market, and if you go slightly up to the right from the central entrance, you'll see stalls with vegetables and fruits. There's a small shop with chicken and pork at the corner, but the meat section at Sayan Market is much larger, so it's better to go there. As for large stores like Delta Dewata, the meat isn't always as fresh there since it sits on the counter all day.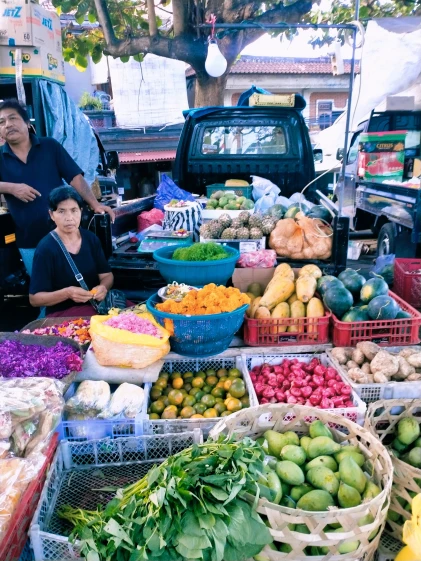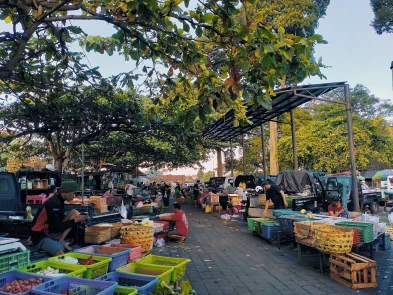 Traditional Market in Tegallalang (Pasar Tradisional Tegallalang):
Opening Hours: 05:30-10:00.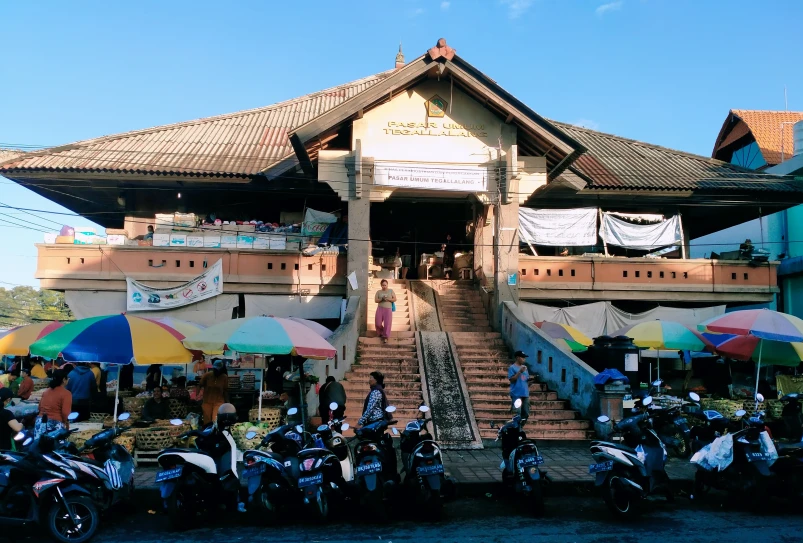 It's located on the road to Mount Batur on jalan Raya Tegallalang. The market is a full-fledged one, consisting of a two-story building and stalls around it. On the second floor, near the stairs, there are two large stands with imported packaged fruits. In the center, there is a vendor with chicken, three in total, two other women inside the rows to the right, they have lower prices, and one of them has pork.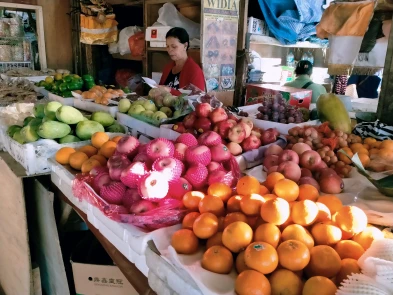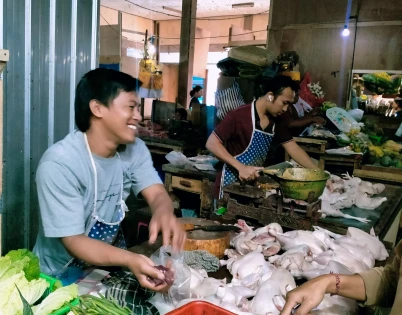 On the street, to the right of the building, there's also a stall with pork, but it closes by 9:00, and it gets sold out quickly. You'll find all the vegetables and fruits around the building, at the back is the main part of the market. To the right, under the stairs, there are two stalls with fish, seafood, and local food (tofu and tempe). The fish is mostly local, river fish called "mujair," make sure to ask them to clean it for you. To the left under the stairs, there's a stall where all villa workers are sent because they sell everything considered exotic here but familiar to us: beets, radishes, dill, cilantro, bell peppers, and more. It's a convenient vegetable section where you can buy everything at once, and most importantly, they have electronic scales. Their prices are mostly fixed, but you can ask for a slight discount. In other places, feel free to haggle if you know how.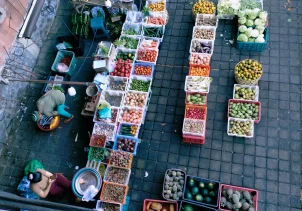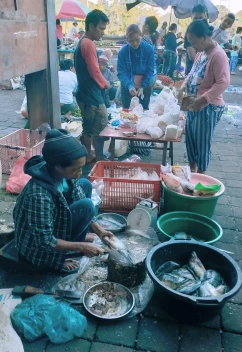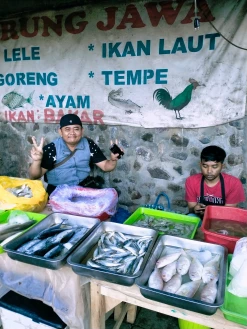 Peliatan Market (on jalan Raya Peliatan)
Opening hours: 05:30-10:30.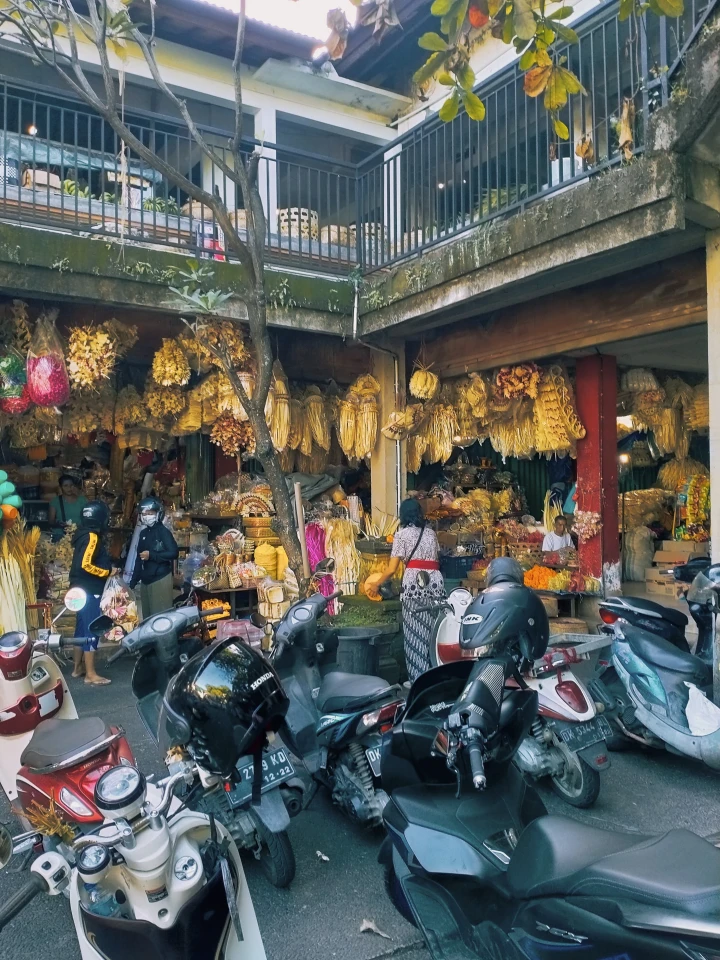 Another market in the central part of Ubud doesn't look very presentable as it's located inside a two-story building where it can get quite stuffy and dirty. Nevertheless, it's a market where you can buy fresh vegetables, fruits, and meat if you don't have the option to go elsewhere. You'll also find jamu drinks by the road.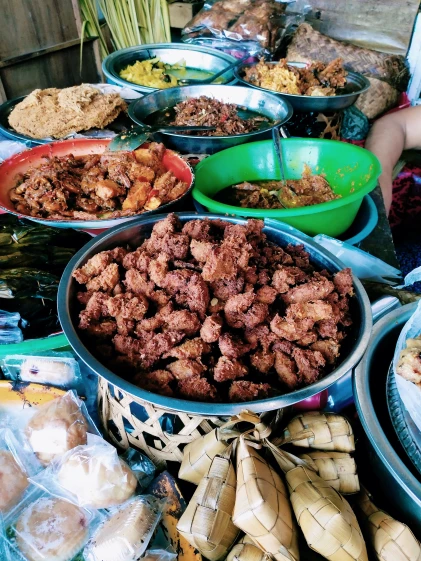 Apart from the large grocery stores, in any place where you stay, you can find small vegetable stalls that open in the morning. The selection there is limited, but it can be helpful if your fridge is empty. Ask the local neighbors about them, they will guide you.
Ubud Grocery Stores
In Ubud, there are large supermarkets where you can buy fruits, vegetables, and everything else.
Pepito Tebongkang Ubud
Opening hours: 07:00-23:00
The most popular among foreigners is the Pepito chain of supermarkets. They have a good vegetable department, a wide selection of greens, a meat department, and also offer prepared foods and baked goods. This is a European-style store, clean and beautiful, with convenient tables outside and nearby ATMs. Prices are above average. In Ubud, there are two Pepito supermarkets: one large store to the south, at the entrance to Ubud via Sayan.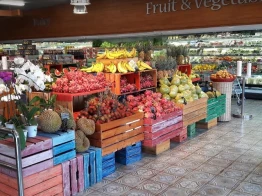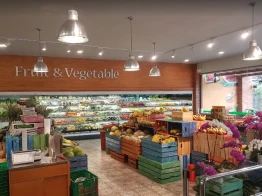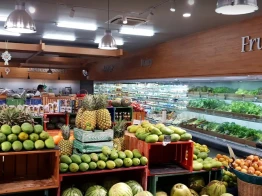 Pepito Andong Ubud
Opening hours: 07:00-23:00.
The second store is located in the northern part of the city, on Andong Street. It's smaller and doesn't have a deli section, but the vegetable department is well-stocked. You can buy familiar products like beets and sour cream there.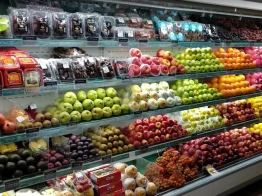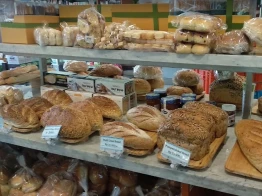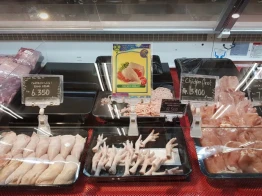 Delta Dewata Supermarket
Opening hours: 08:00-22:00
Not far from the northern Pepito, on Andong Street, you'll find Delta Dewata - a mid-range supermarket with a large vegetable, grocery, and household department.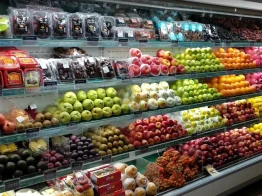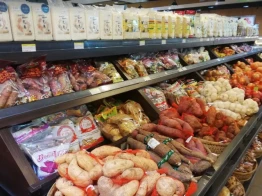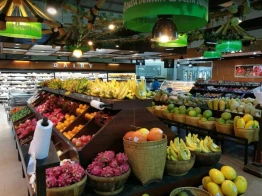 Bintang Supermarket Ubud
Opening hours: 08:00-22:00
In the city center but on the other side, you'll find Bintang Supermarket. Prices there are close to Moscow prices. You'll see the vegetable department on the left side of the entrance, behind glass, and there's a large bakery section nearby.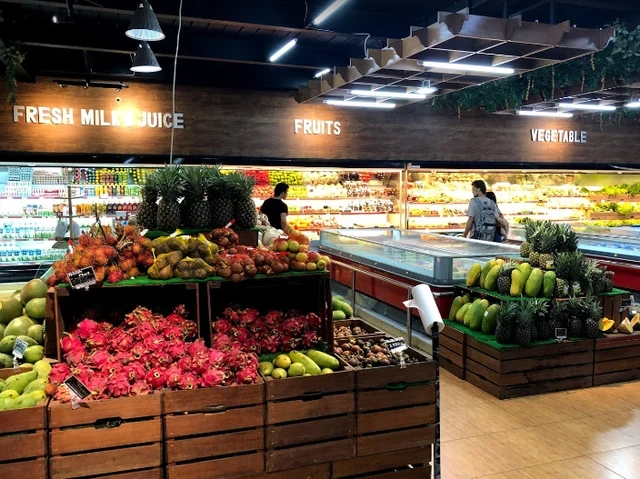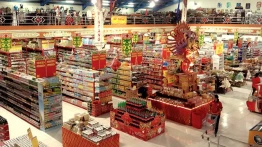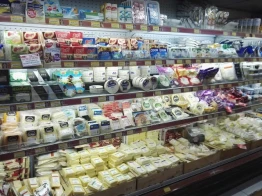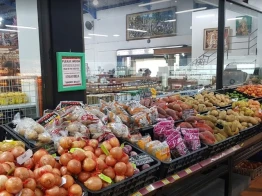 These four stores are considered the most popular among foreigners, and you'll be able to find some types of greens and vegetables only in them. They have large, convenient parking lots and ATMs nearby.
Other chain stores like Coco Supermarket and Bagus also have vegetable sections, but the selection of other products is mostly local.
Popular Market
Opening hours: 08:00-22:00
Another large supermarket located in Ubud, with prices similar to Pepito, but it has a less convenient, smaller parking area.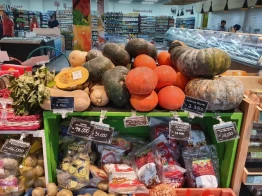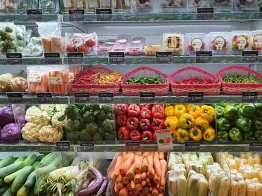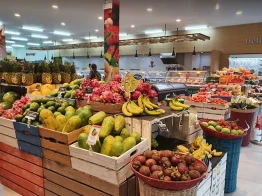 Arys Mikro Supermarket Gianyar BaliAry
Opening hours: 08:00-22:00
This branded supermarket with a wide selection of groceries is located a 20-minute drive from Ubud. In addition, it has a souvenir section, and on the second floor, there is a nice free children's playground.