The electric scooter is a good thing. Unfortunately, the infrastructure in Bali, or rather its absence, is not designed for this type of transport. There are no separate lanes for scooters, just like for bicycles.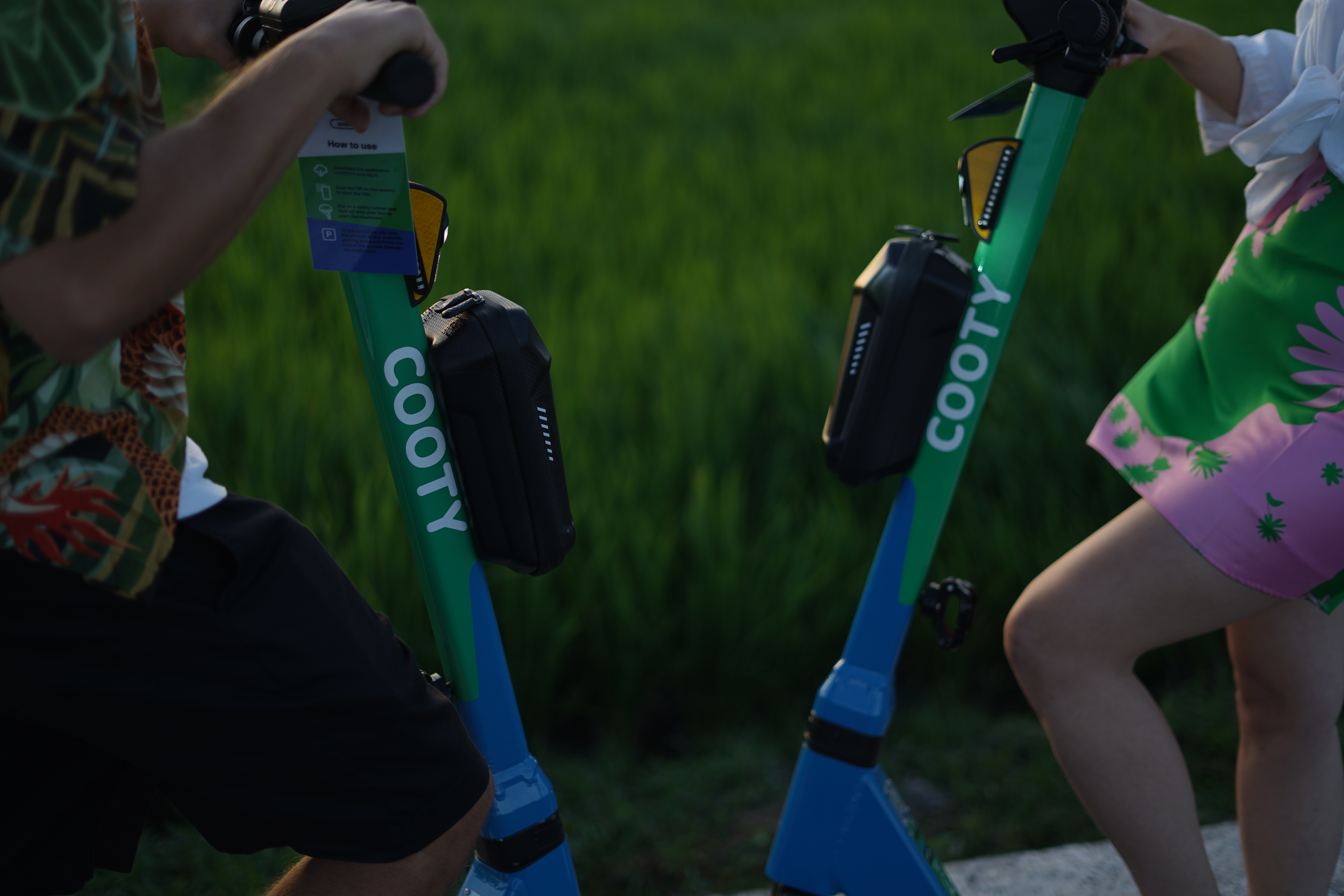 Despite this, active scooter rental and usage by tourists in Bali started around 2019. Since then, the number of rental points on the island has significantly increased, especially in tourist areas such as Nusa Dua, Sanur, Seminyak, and Ubud, where there is relatively developed infrastructure and opportunities for using this mode of transportation. In places like Canggu (Batu Bolong, Batu Mejan), scooter rental companies have also emerged. Cooty, the first service on the island using a "sharing" concept, where you don't need to return the scooter to the same place you took it but can leave it wherever convenient within a designated area. You can see this area on the map within the app.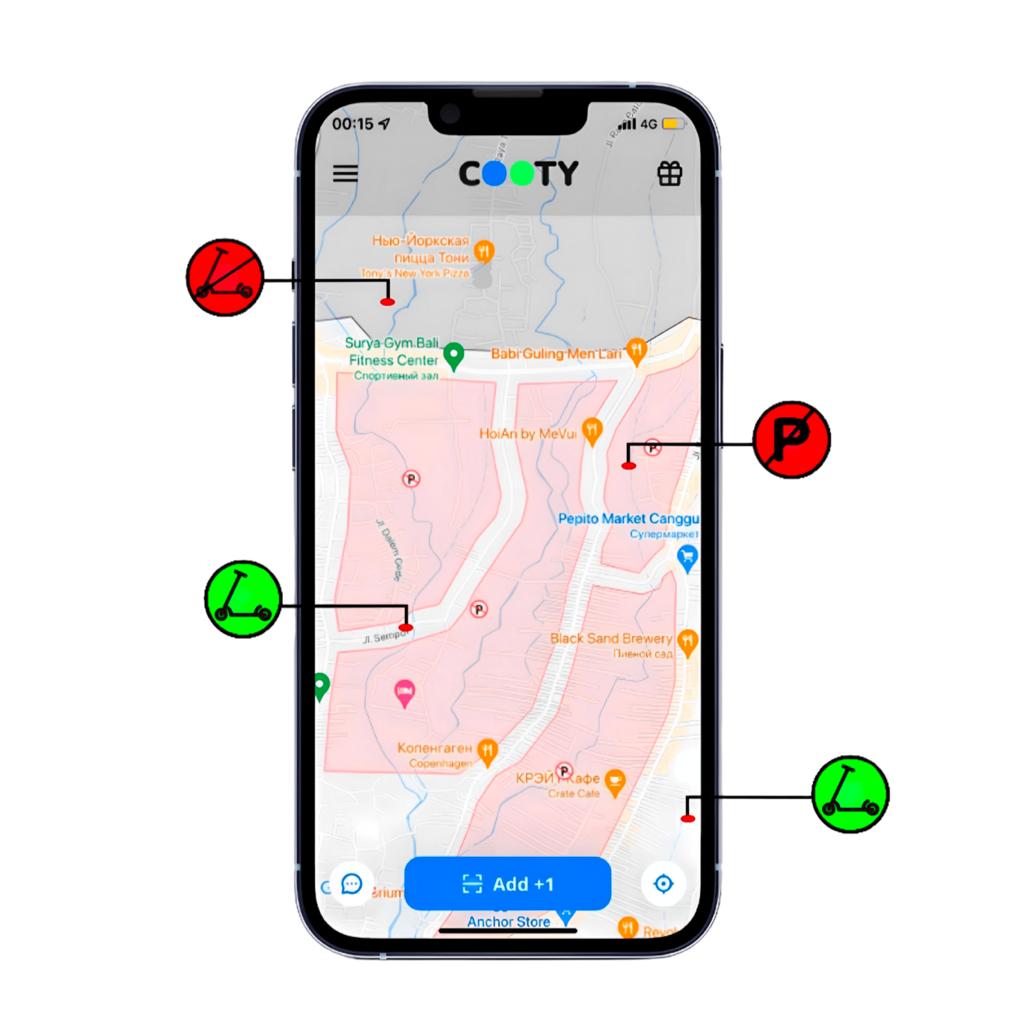 You can easily move from one cafe to another. I happily rode four laps from Bread and Basket through the Luma restaurant, went to Old Men's, ventured onto Batu Lingjon street, reached Raya Canggu, and back. I mostly chose roads with low traffic, although moving around the entire area is generally free-flowing.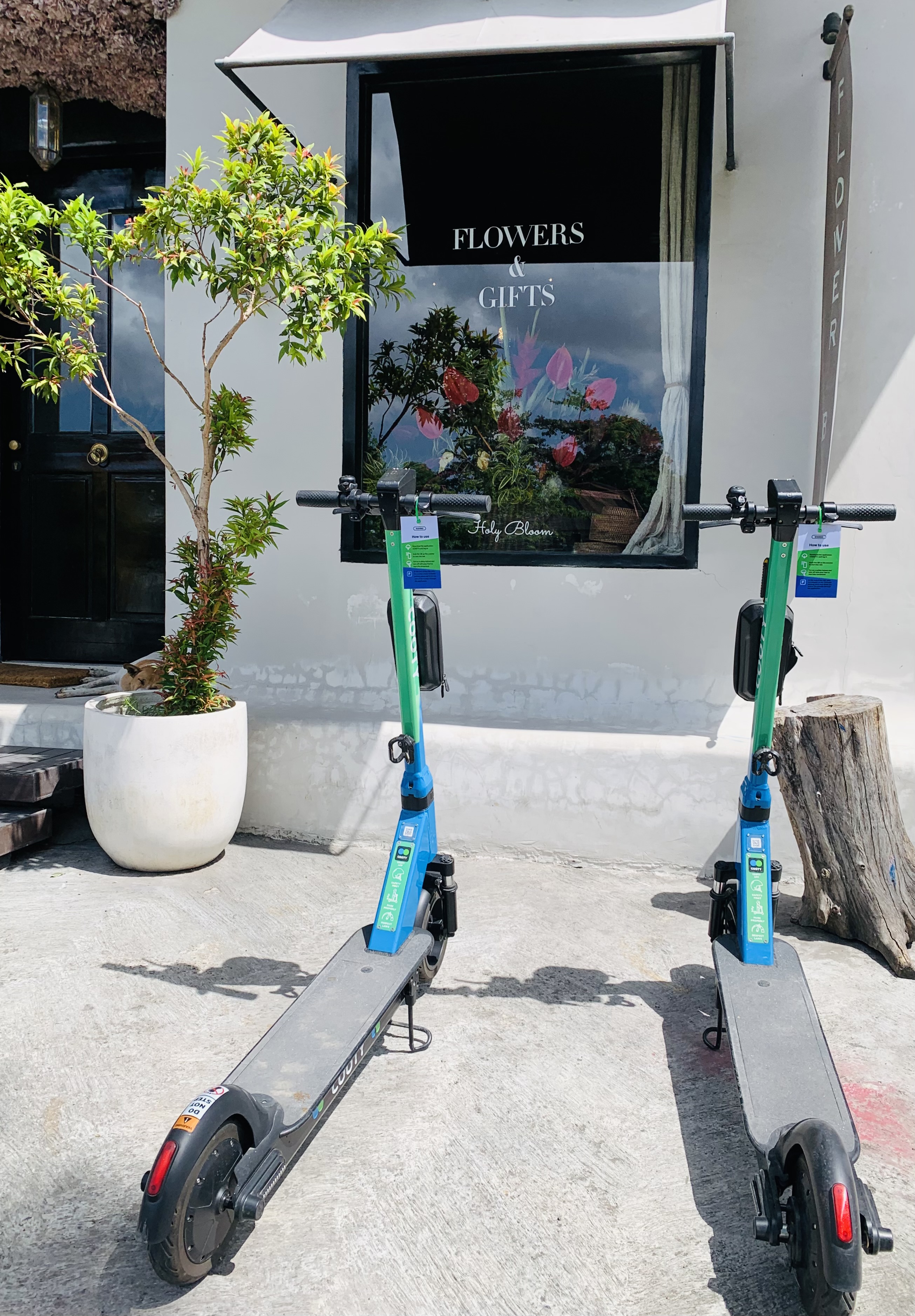 It might not be suitable for expats and locals, but it's very convenient for tourists - effortlessly rolling from point A to point B with the wind, without waiting for a taxi or walking under the blazing sun. Although, if you live in this area and don't know how to use a scooter, it's an excellent alternative. After all, driving licenses and special skills for scooter management are not required. Note that the scooter accelerates only up to 24 km per hour.
Everything you need to know before starting your trip:
1. Download the app and register with the service using your phone number. Supports all international operators.
2. Find the nearest scooter on the map. Scan the QR code and make the payment. Payment is only possible with Visa and MasterCard.
Note that the scooter provided for rent must also be available on the map in the app. If you receive a message during scanning saying "Scooter not found," it means that the scooter is already reserved by another user or is waiting for a technical specialist to arrive.
3. You can take up to five scooters on one account.
4. To start moving, push off with your foot and press the throttle on the right side of the handlebars.
Safety rules:
- Follow traffic rules; do not use the electric scooter during heavy rain and wind; use the built-in flashlight when riding at night.
- Respect other road users.
- Carry the scooter in your hands at pedestrian crossings and avoid entering the roadway.
Prohibitions:
- Use of the scooter for individuals under the age of 16; parents are responsible if the scooter is used by children under 16.
- Talking on the phone or getting distracted by messages while moving.
- Using the scooter under the influence of alcohol or drugs.
- Using the electric scooter for two or three people (this can lead to serious injuries in case of a fall).
- Improper use of the scooter that may cause damage.
* During the ride, the user is responsible for any incidents and violations of safety rules.
5. After completing the trip, park the scooter in an authorized parking space (green and white zones). Then take a photo of the parked scooter in the application.
Areas where movement and parking are allowed are marked as white and green. Additionally, a zone marked with a P sign provides an opportunity to receive cashback for parking.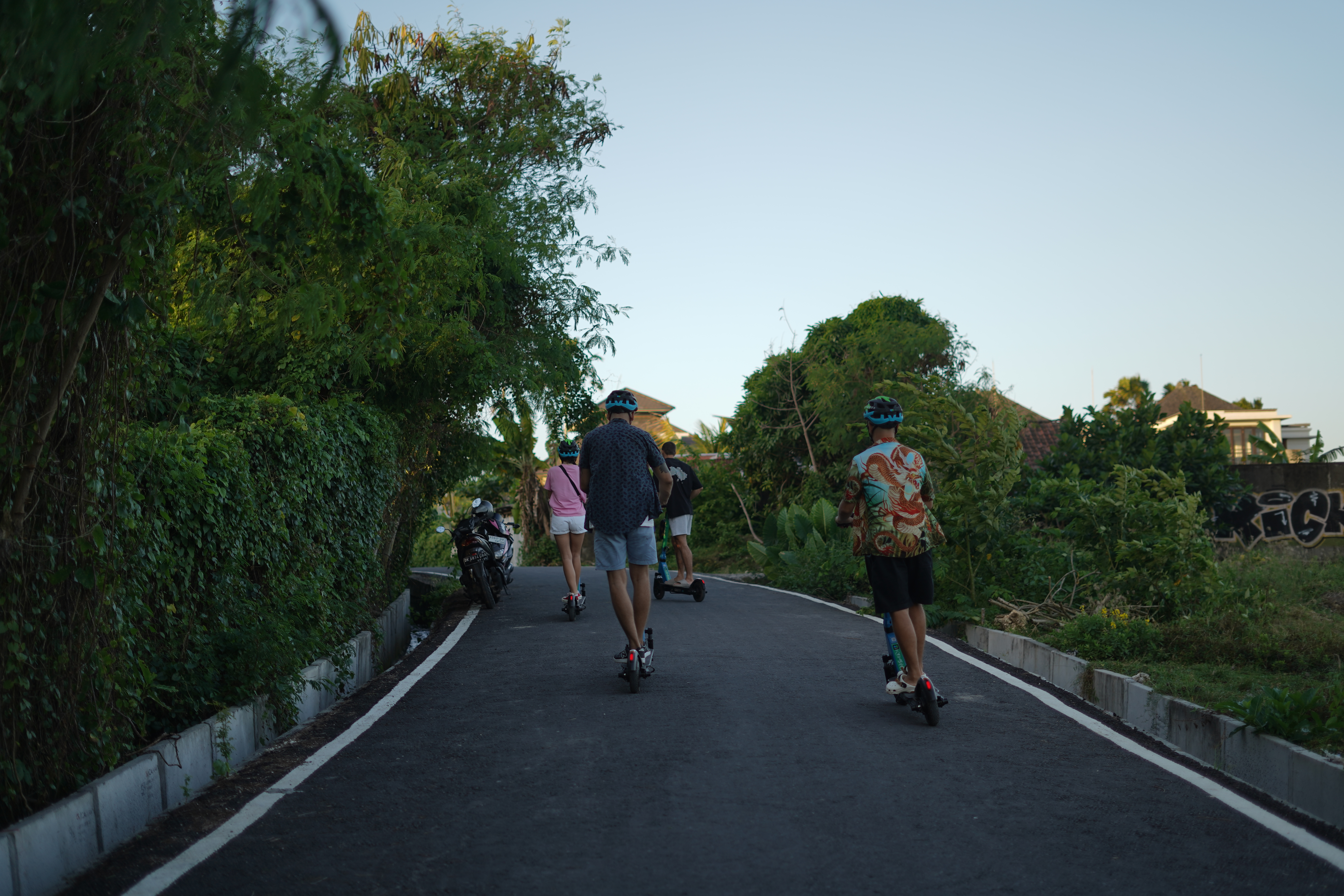 The zone where traffic is allowed, but parking is not available, is indicated on the map by a crossed out P. Zones where traffic is prohibited: black zone.
Price:
One minute of riding costs 2500 rupiahs. So, approximately half an hour will cost you 75,000 rupiahs + a scooter unlock fee of 5000 rupiahs.
Advantages:
- Simple and easy-to-use scooters.
- Highly maneuverable.
- Brakes work excellently.
- Descend at a consistent speed without accelerating.
- Do not exceed the speed limit allowed by law. 24 km/h.
- Possibility to pre-book a scooter (maximum booking period is 20 minutes).
- Technical support (you can contact the operator in text format through the in-app chat or call the local number. Support is available 24 hours).
- Comes with a small bag to hold your phone and wallet.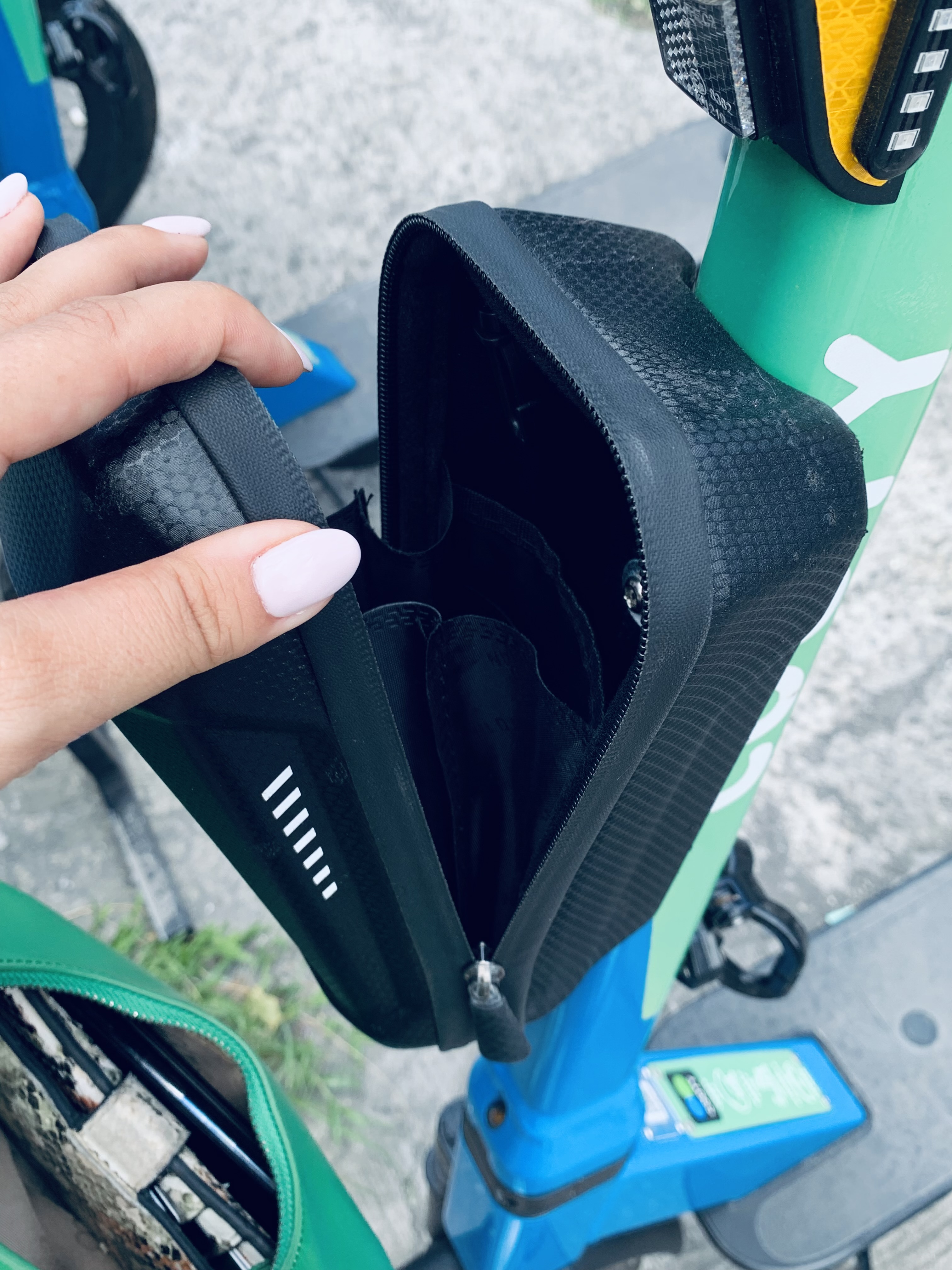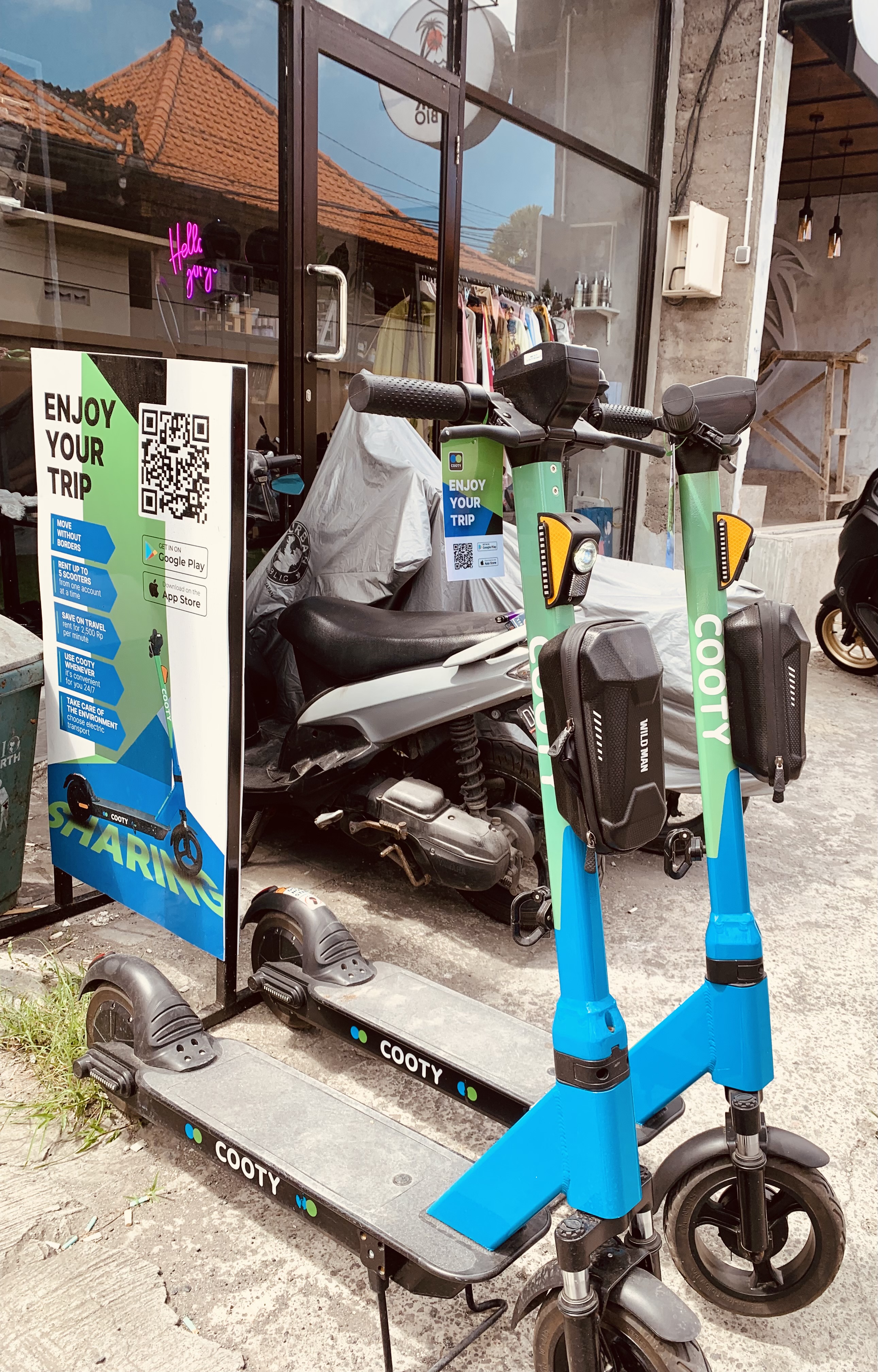 - Environmentally friendly.
- Scooters are available 24 hours.
- Helmets are not provided, although they can be delivered upon request.
- The application sometimes lags, but considering that the rental company has only been on the market for two months, such bugs are common.
In the near future, Cooty plans to expand into the areas of Nusa Dua and Sanur.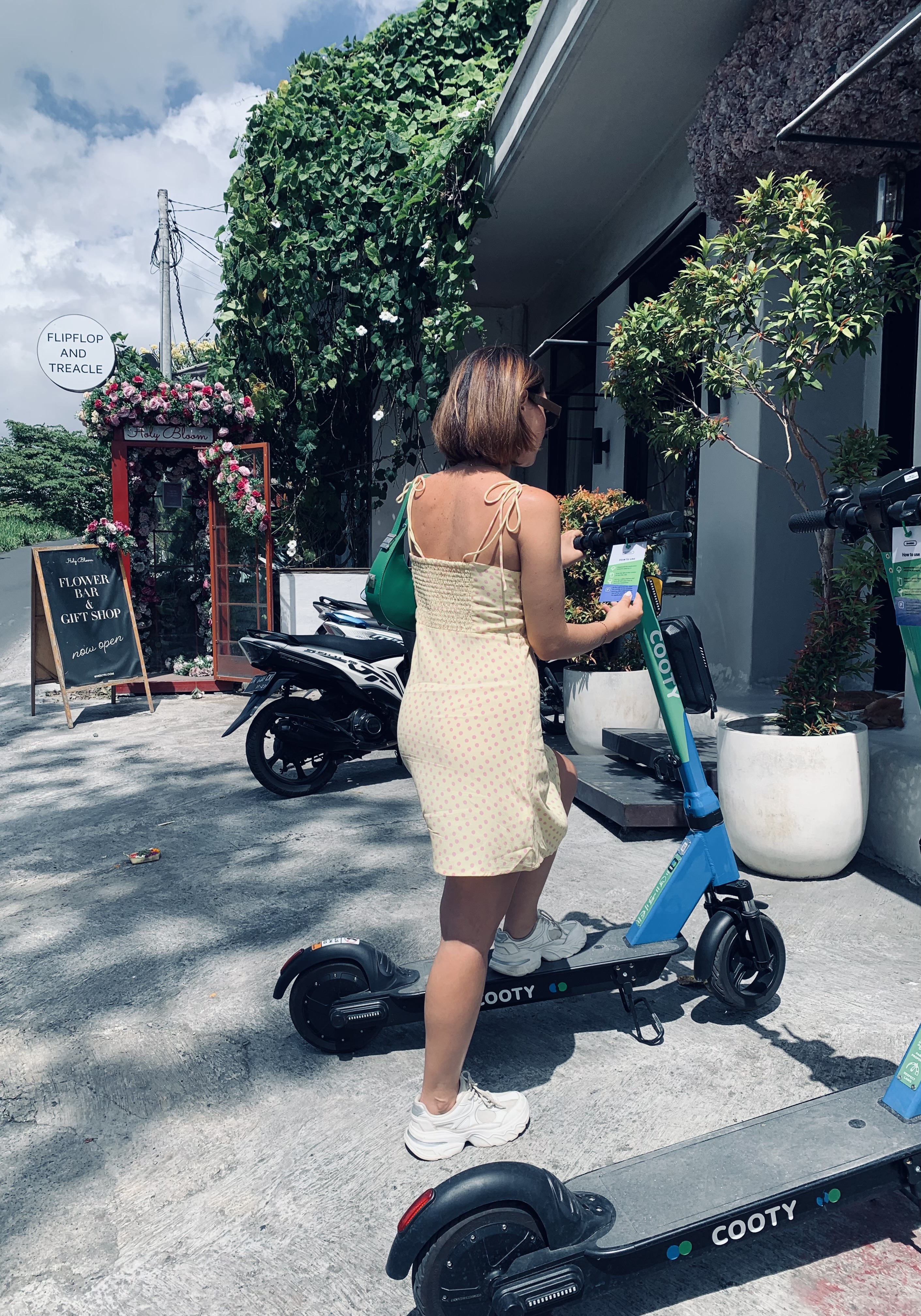 Nice bonus:
In Two Moods, Word.Hummus bar, Cocoloco, Feel Food cafe, Mavammy establishments - if your bill is 100,000 rupees, you automatically receive a Cooty card for 50,000 rupees for a bonus ride.
In Bali Babe salon - from 500,000 rupees.
In Havana club - two bonus cards as a gift if you buy 12 shots. By the way, that's how I first tried this service.