Single visit: 250,000 IDR. Yearly membership can be paid monthly - 629,000 IDR per month.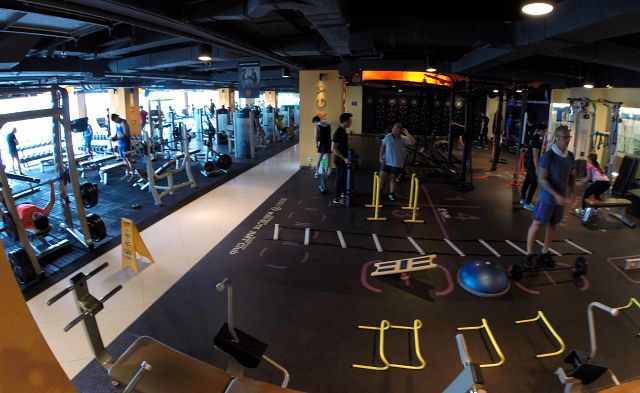 The only club with a sales manager who spent a long time talking to me and assuring me that there was a promotion going on now.
Pleasant and smiling staff. A large number of personal trainers (mostly Indonesians). The male instructors are all young, which made me doubt their professionalism. One of them trained a European who did not perform the movements very technically, but the instructor did not correct him. If it were in one exercise, it could be understood, but then the retraction in the crossover was again performed by his ward with poor technique. One workout costs 250,000 IDR.
Huge cardio area - 17 tracks, 5 ellipticals, 3 bikes, 2 cycles. The treadmills have built-in TVs. A large set of new equipment for all muscle groups (Life Fitness) and free weights. The best functional training area of all gymnasiums is available. Stretching areas.
A convenient large locker room with lockers, 6 showers and a sauna.
Various directions (schedule is on the website). Two group classrooms, separate for the cycle.
No pool
Wi-Fi. Three water dispensers in the hall. Provide towels, small and large. Very pleasant interior design. Card pass system, lockers in the locker room also open with club member cards.
Excellent European level. Good room conditioning. Pleasant atmosphere. Well-equipped classrooms for group classes. The best functional training area with a huge amount of equipment.
No strength frame. The floor covering meets all standards, but in the free weights area it is too soft, which is not safe.
An excellent gym. Suitable for everyone, but the absence of strength training equipment personally disappointed me, since squats with free weights are a basic exercise, and I am not ready to pay a lot of money for a subscription.
The gym is located in a large shopping center, which has many cafes and sports shops. Huge underground parking for 2,000 IDR.