Bali, as you know, is a paradise for digital nomads. While there is no precise data, a significant percentage of expats on the island work online: in cafes, on villas, and on the beaches. However, clouds have started to gather over the clear sky of those who earn while sipping coconuts. Fortunately, not all digital nomads need to fear the scrutiny of local authorities.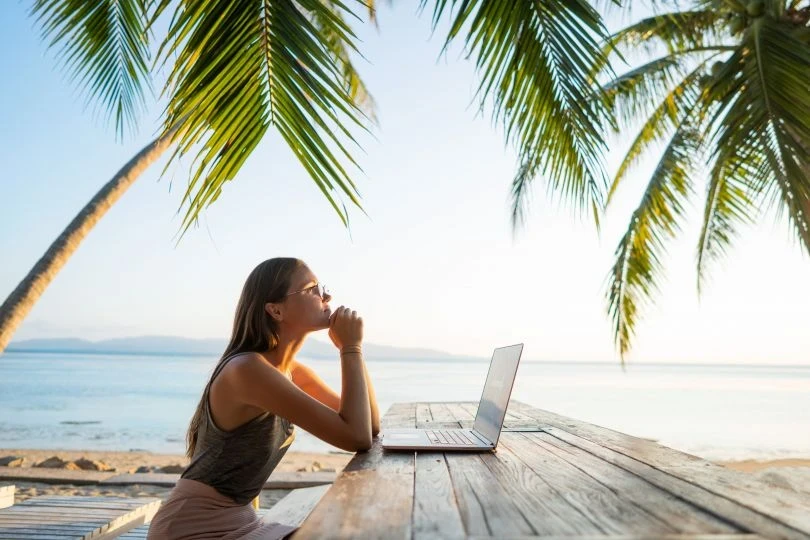 The Indonesian Council of Tours and Travel Agencies (ASITA) has stated that they observe a growing number of foreigners utilizing rented accommodations as offices, with some remotely organizing tours and offering guide services in Bali. ASITA, essentially a union of major local players in the tourism industry, believes that several laws are being violated in this context. Firstly, there's the use of properties intended for accommodating tourists as commercial spaces (offices). Secondly, some digital nomads arrived on tourist or social-cultural visas and are conducting business (not only online), which violates the conditions of their stay permits.
As per ASITA's statement, this primarily concerns those who organize tours, retreats, and various camps while being in Bali on a tourist or social-cultural visa. There are indeed quite a few of such individuals on the island. The chairman of ASITA Bali stated after a meeting with law enforcement: "There are also tourist agents among foreigners who use their villas as offices and effectively create an illegal tourist agency. These digital nomads become guides and organizers of group tours without legalizing their activities."
Police Commissioner Paul Harry Sindu Nugroho confirmed that law enforcement will collaborate with ASITA Bali to impose sanctions on guides lacking the necessary permits. He added, "We will also cooperate with Bali's immigration service so that, in the future, foreign citizens who earn income illegally by engaging in tourism activities are prosecuted to the full extent."
Might there be raids on remote workers in general? After all, Indonesian legislation clearly states that anyone with a tourist or socio-cultural visa cannot engage in income-generating work while in the country. Of course, proving whether you're writing code for your employer while sitting in a cafe or just helping a friend is practically impossible!
Sofia  from Germany has been living in Bali for four years, earning a living by editing short videos. She works wherever she can. Catching her engaged in remote work with local law enforcement has no chance:
"How am I different from thousands of other people who set up their reels by the pool? Money comes to my german card. Remote workers are impossible to control. Well, if Balinese officials come up with something after all, there won't be any expats left here, not at all. I don't think the authorities would be pleased with that."
The authorities themselves, however, have already rushed to reassure digital nomads. They don't plan to complicate life for those working online on a large scale. Attention will be focused on illegal travel agencies.
Balinese authorities have also decided to conduct an operation to identify those who are hosting guests illegally. This will primarily affect local owners of small guesthouses and cottages that are not registered as accommodation for tourists.
The Bali government has calculated that due to the large number of private villas, guesthouses, and hotels that are not officially registered as business entities, and in some cases as rental properties, the budget is missing a significant amount of taxes.