Kumbasari Market in Denpasar is one of the iconic landmarks of the city. It is a giant building with 4 floors that houses around 200 shops of local traders under one roof.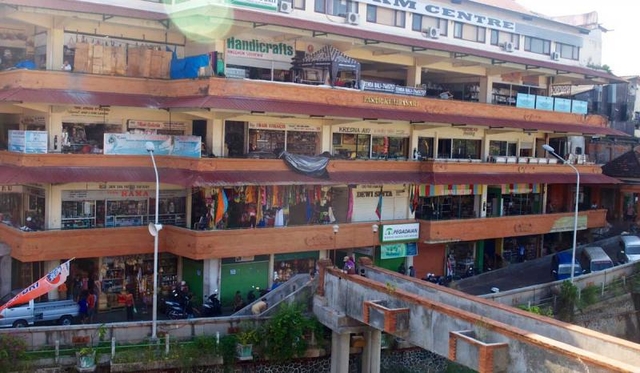 Description
It is located opposite the other largest market in Badung, which burned down a couple of years ago and is now being rebuilt.
Goods come to the market from all corners of Bali - Ubud, the central highlands of the island. There are many personal galleries of artists and artisans here.
It may seem overcrowded and untidy to tourists. But the abundance of goods at reasonable prices will override all drawbacks. Despite the fact that many shops already have price tags on their products, it is always possible to bargain for a better deal.
The modern market building was opened in the 1970s.
Owners of larger and more popular shops speak English. But even if all they know is Bahasa, discussing the price using a calculator will always help you out.
The market is open most of the day from 8.00 to 17.00, but individual stalls may have their schedules. Most shops are already open early in the morning.
Goods of almost all price categories are presented here. From simple keychains with an image of Barong, a kind spirit for less than a dollar to silver statues worth 400 dollars.
Almost all types of crafts that you can find in Bali are represented here - silver, figurines, textiles, classical and modern style paintings, and much more.