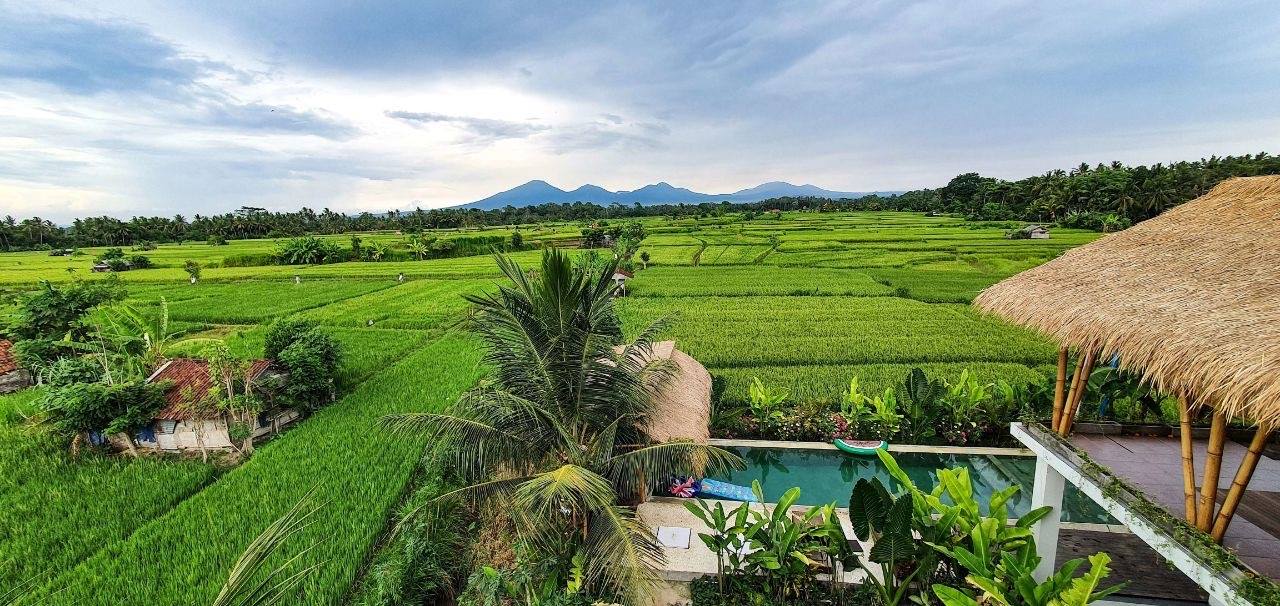 The sauna and bungalows are located in the southern part of Ubud. Don't be afraid to navigate through narrow streets; finding this place for the first time might be a bit challenging. The complex itself is quite understated but well-made. As the name suggests, almost everything is constructed from bamboo, creating a pleasant and cozy atmosphere. Additionally, there's an abundance of greenery on the premises, and the sauna area provides a view of the rice fields. The sauna is shared, but individual visits can be arranged. The cost is 100,000 Indonesian Rupiahs per person, and you can rent a broom for an additional 50,000 Rupiahs. In general, the prices are very reasonable. There's also a Bamboo Villas and a pool included in the price. Moreover, yoga classes are held here, and there's an open-air cinema and the option to smoke hookah.
Google Maps Arte & Bamboo Tea Villas · F65P+V65, Jl. Raya Br. Tunon, Singakerta, Kecamatan Ubud, Kabupaten Gianyar, Bali 80352, Indonesia
The phone number is: 08873194875.