Бали - One of the most popular tourist destinations in the world. The island attracts millions of travelers every year. Shopping in Bali is one of the main attractions for tourists, as it is renowned for its vibrant and exotic goods that are impossible to find in other parts of the world.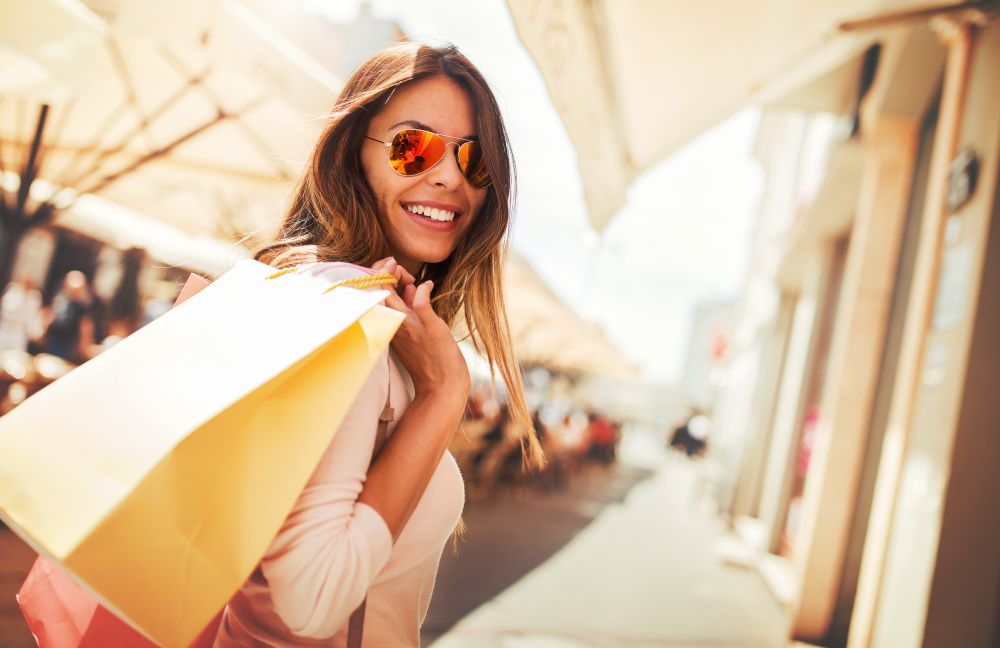 Seminyak is one of the districts in Bali that attracts with its abundance of shops, cafes, and incredible ocean views. Shopping in Seminyak is an excellent way to spend time and acquire unique souvenirs, clothing, footwear, jewelry, and much more.
Shopping in Bali. Tips and Tricks
How many days should you allocate for shopping?
Allocate at least three days for shopping: dedicate one day to Seminyak, another to Petitenget, and an additional day to explore all the boutiques in Canggu. If you have the opportunity for an extra fourth day, it's worth going through everything again to make sure you don't miss anything.
Can you bargain in boutiques?
No, bargaining in designer stores is not customary. Fixed prices are the norm in these places.
What should you wear? When going shopping, wear comfortable clothing and shoes that will allow you to walk around all day without any discomfort.
Can I have my purchases delivered to my accommodation?
Absolutely! If you've bought items for your home, such as fragile vases, lamps, mirrors, pillows, mattresses, and other bulky items, you can arrange for them to be delivered to your villa.
The best designer boutiques in Bali are located along the streets of Seminyak, right alongside the sidewalks.
Seminyak Village Shopping Center
Located in the heart of Seminyak, it is a popular shopping destination among tourists. Inside, you'll find stores that are familiar to visitors, which makes it appealing to those who love well-known global brands.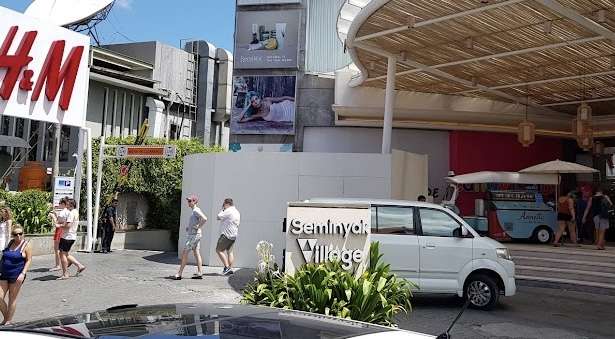 Sportswear brands like Billabong, Hurley, Rip Curl, and Quiksilver are present, along with clothing, shoes, and bags from Aldo, MGM, and H&M. Cosmetics from L'Occitane and Shiseido are also available. However, the shopping experience here is not limited to mass-market brands. Within the shopping center, you'll also find stores selling unique and handmade products crafted by local artisans. You can discover everything from elegant dresses and jewelry to original interior decor items and souvenirs. The stores Indonesian Emporium, Heart Lab, and Bali&Dream offer a wide array of items that showcase the island's distinctiveness and feature products that can only be found here.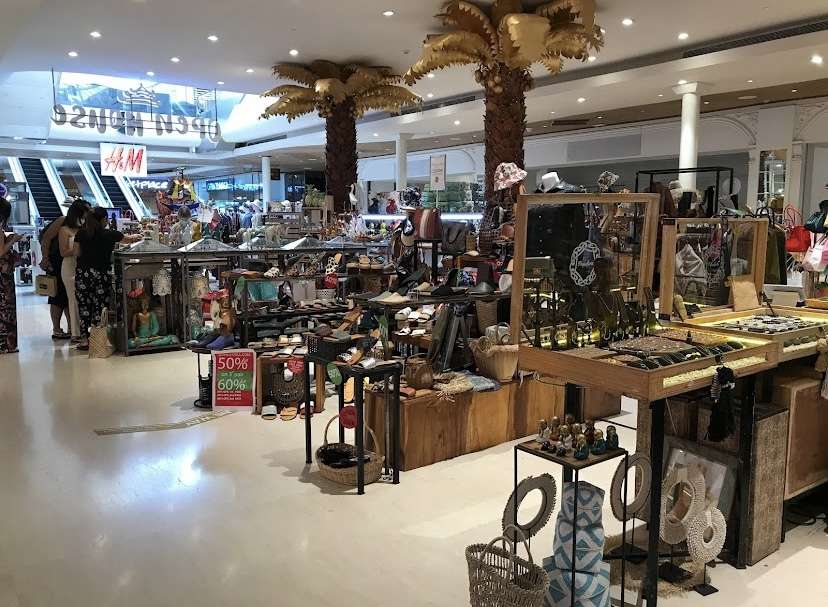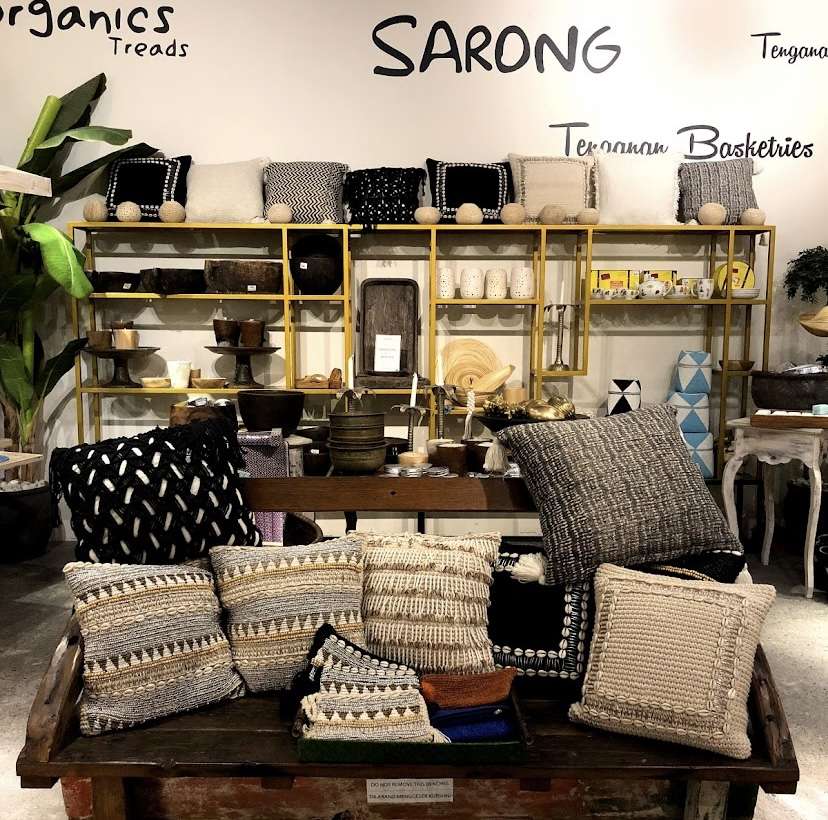 Clothing, bags and accessories
Lemongrass Bali Boutique
is a store specializing in selling women's clothing, bags, shoes, and accessories that are well-suited for wearing in Bali. The boutique features the creations of local designers who craft exclusive items using local fabrics and materials. Here, you can find a selection of unique pieces that perfectly capture the essence of the island's style. You can locate the boutique on the map and explore their offerings of fashion and accessories.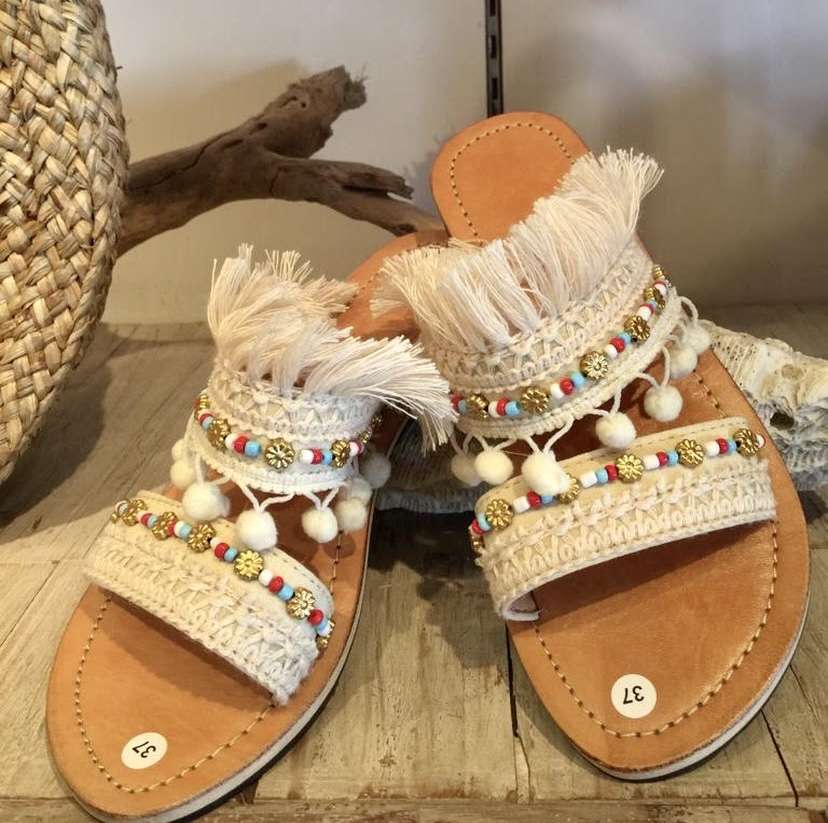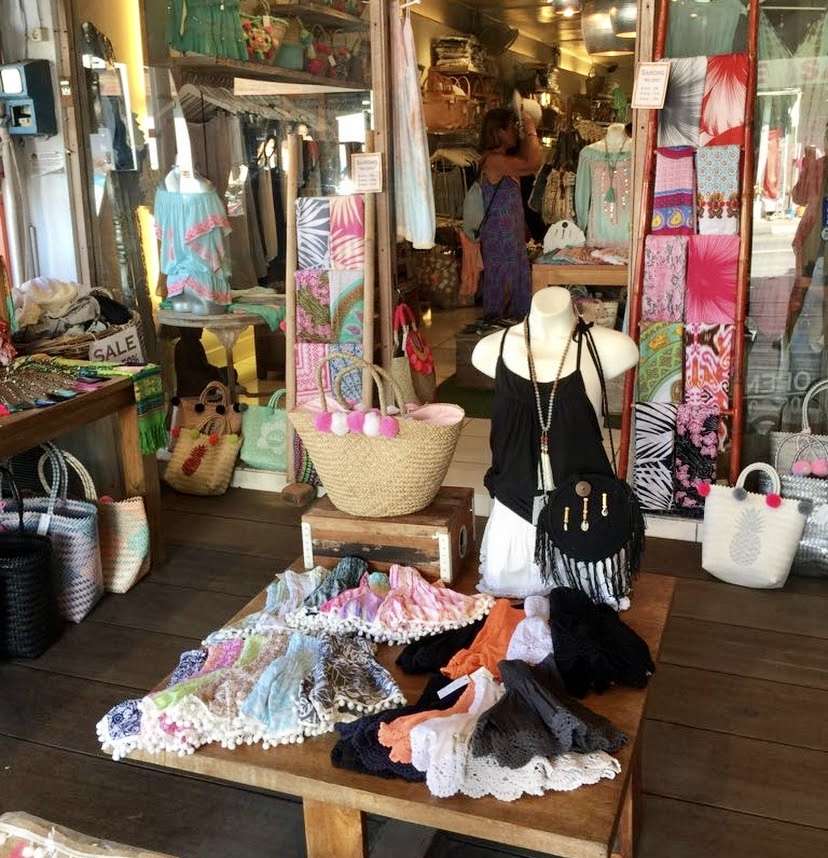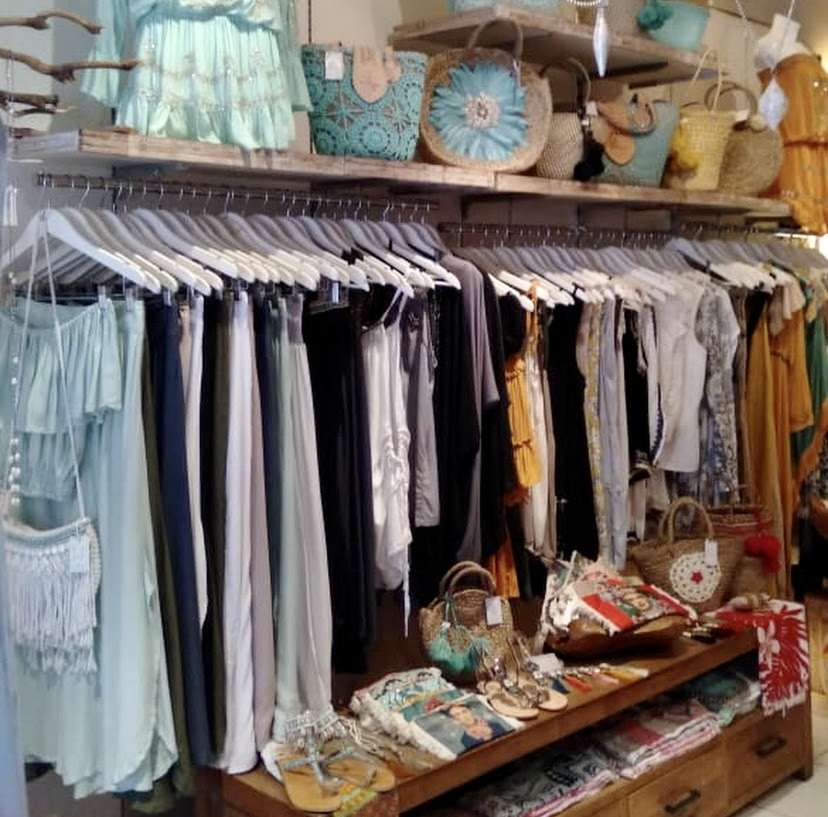 Suen Noaj
This is a chain of stores offering contemporary local men's and women's clothing. Here you can find numerous stylish outfits, leather goods, footwear, and accessories. The style of the items has an ethnic influence, suitable for those who want to emphasize their vibrant individuality.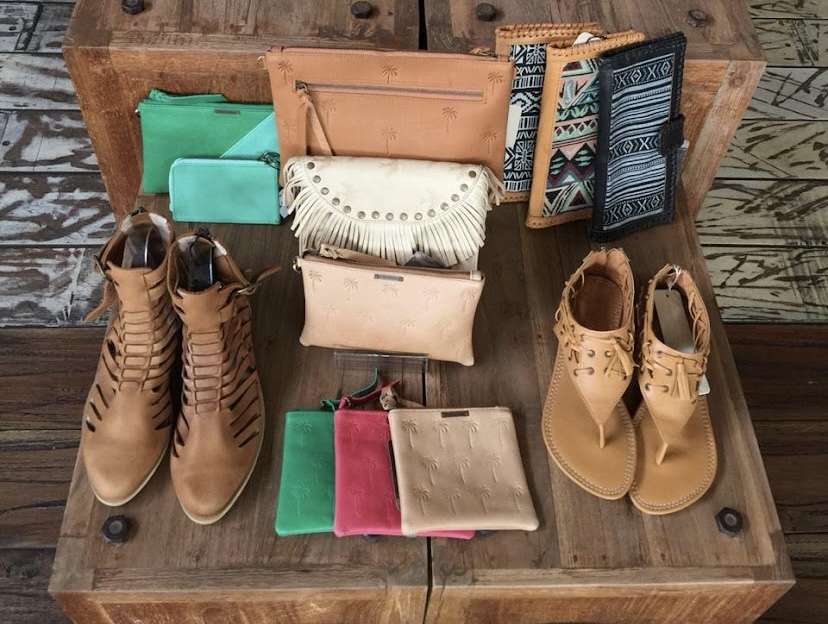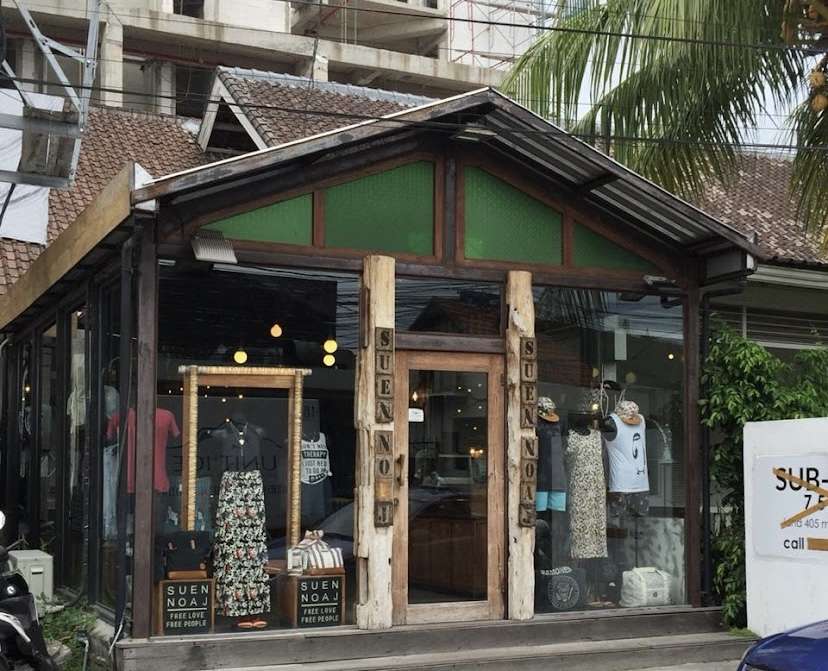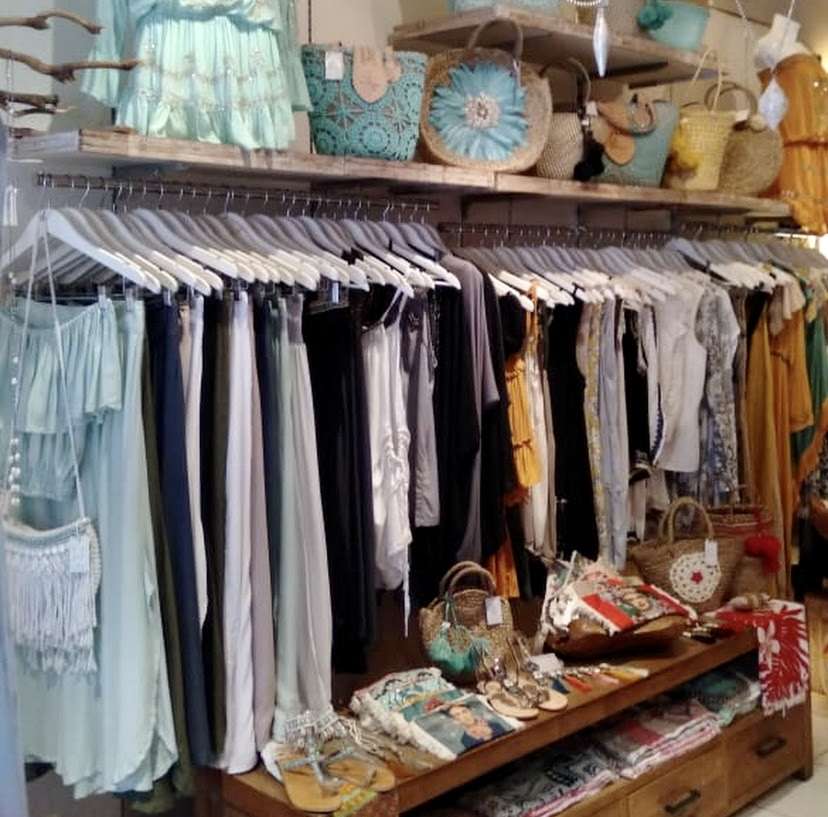 Quarzia Boutique
The brand offers collections of women's clothing created using high-quality Italian silk and other fabrics. The assortment includes kimonos, dresses, kaftans, fabric jumpsuits, sarongs, and skirts.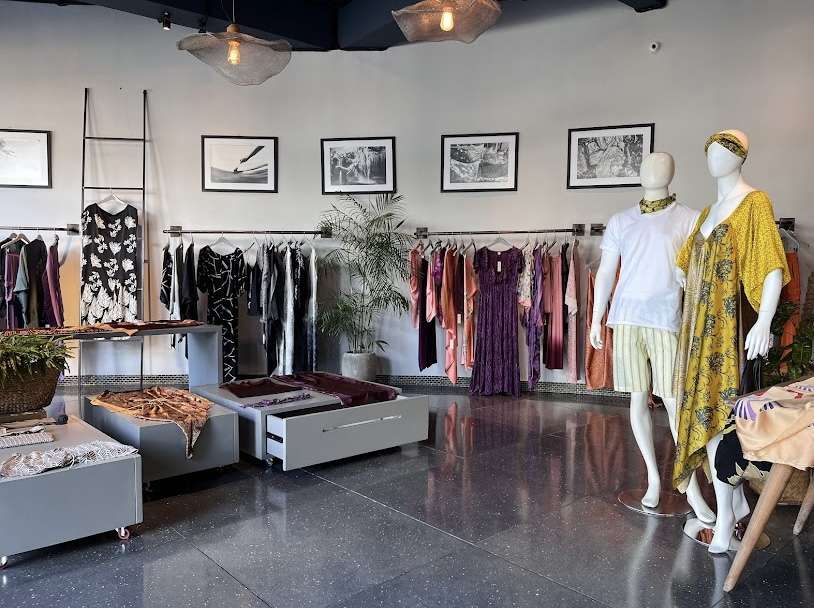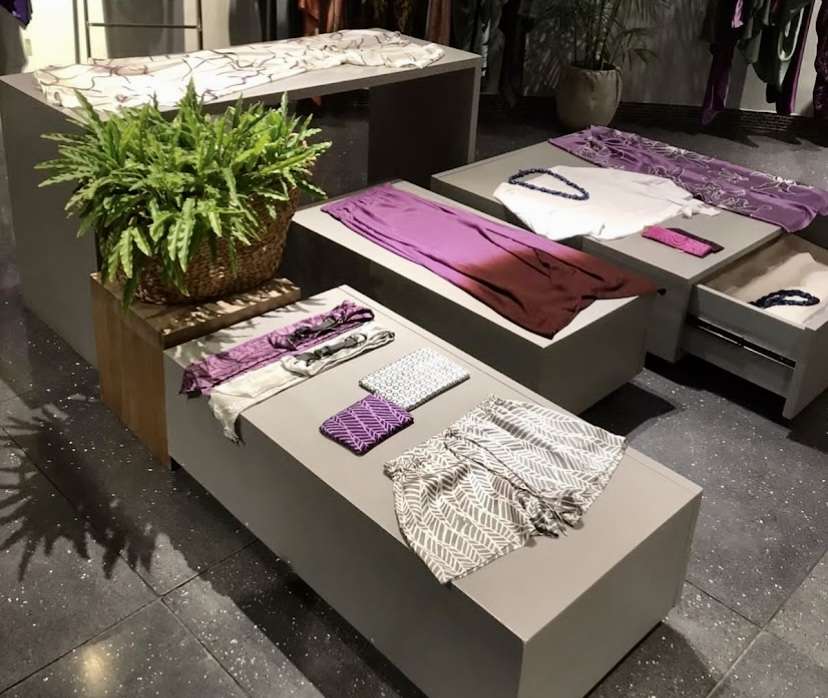 Polo Ralph Lauren
The global brand showcases iconic collections of clothing, footwear, and accessories from the internationally renowned American brand. If you stick to one style regardless of location, you're probably already familiar with this brand.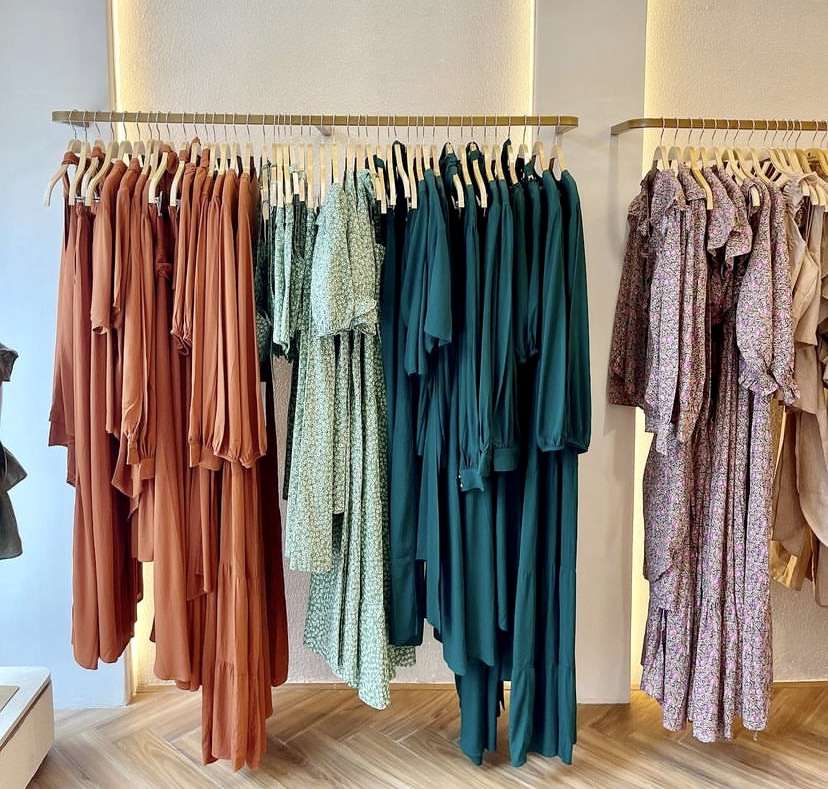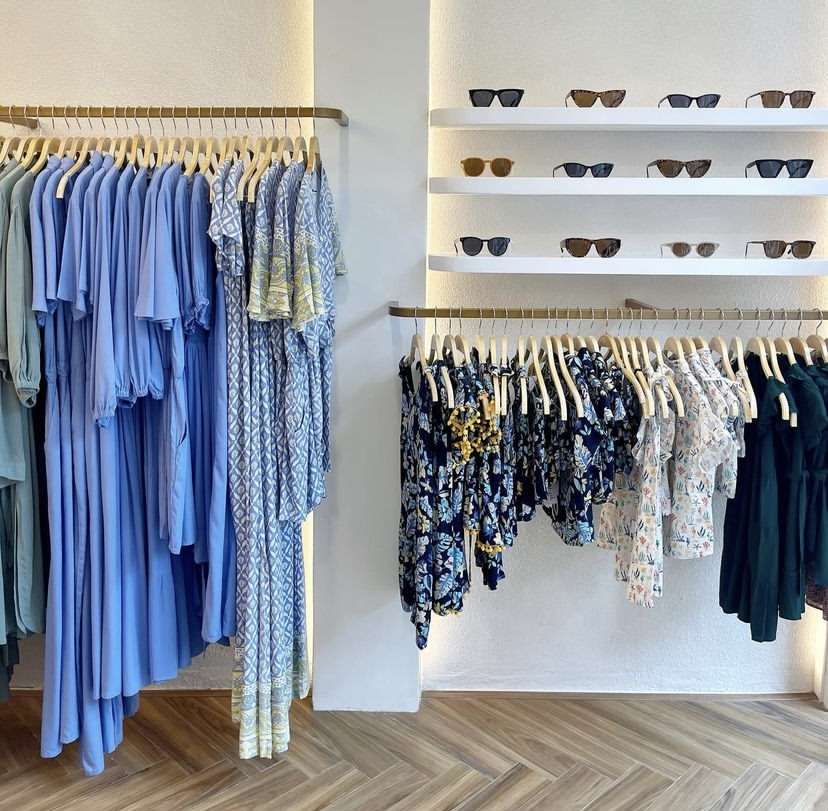 Uluwatu Lace
A well-known local clothing brand specializing in handcrafted embroidery. Founded in 1979, the brand has become popular for its unique and exquisite designs. Uluwatu Lace offers a wide range of products, including women's clothing, accessories, home textiles, wedding attire, and more. Each piece is handcrafted by skilled embroiderers who use traditional techniques and high-quality cotton and silk fabrics. If you're looking for something exclusive as a gift or for yourself in Bali, it's worth checking out the Uluwatu Lace store.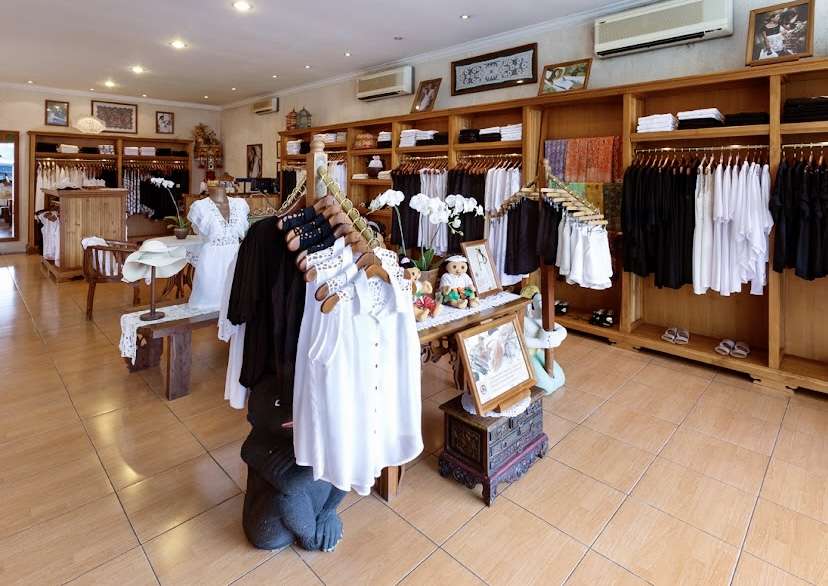 Palma Australia
An Australian premium brand of women's clothing and accessories. They are known for their unique designs and use of silk and cotton in production. The store offers a wide range of products for women, including dresses, tunics, pants, skirts, and accessories. Each item is created with great attention to detail and unique design. The style is flowing, light, girlish, and predominantly dressy. You can find both everyday items and more formal attire in darker colors.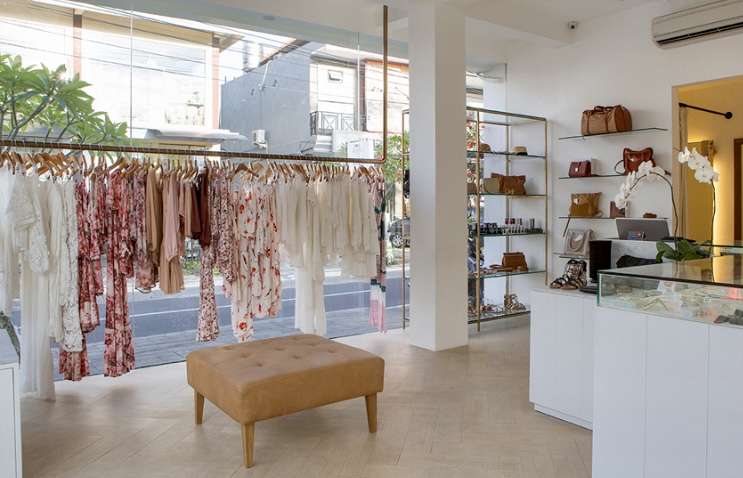 Linen and Co
A chain of stores specializing in selling linen products. The Linen&Co brand collections consist of simple and elegant items for both men and women, perfectly suited for living in the tropical climate of Bali and other Southeast Asian countries. The collections include linen dresses, shirts, pants, shorts, and tops. In addition to clothing, you can also find various interior items such as pillows, blankets, tablecloths, and bed linens in their stores.
Prices for the brand's products might be slightly higher than regular textile items due to the use of eco-friendly linen and materials, as well as the work of local artisans who create the items by hand.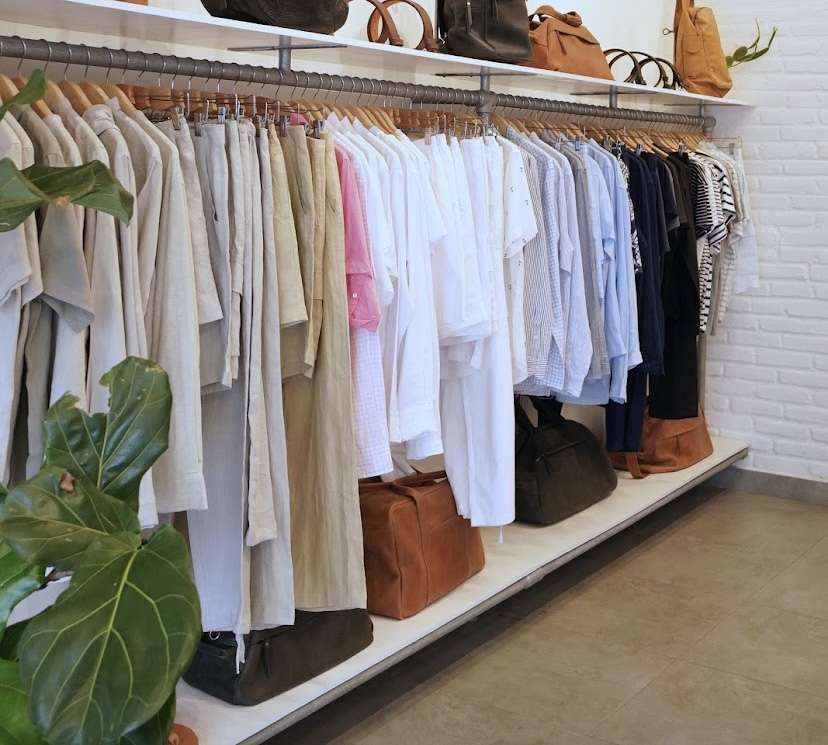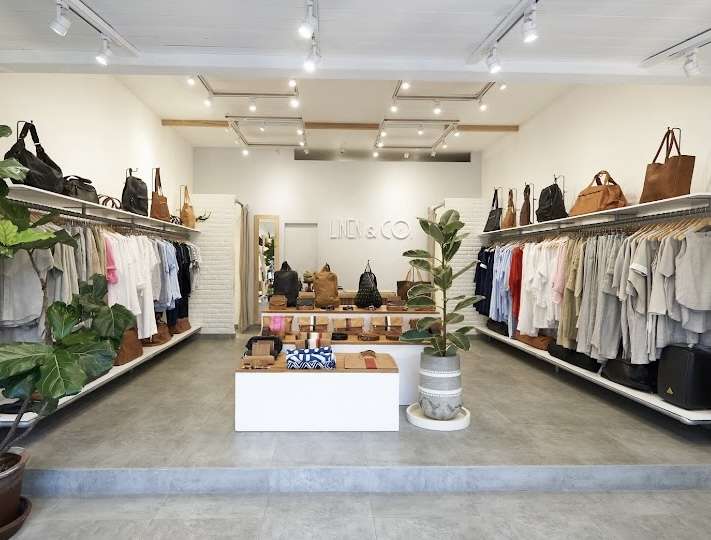 Swimwear and beachwear
Aanoukis
The style of Aanoukis can be characterized as elegant, modern, and feminine. They offer swimsuit models to suit every taste, from bold and vibrant to more traditional and refined. The collections also include a variety of beachwear: dresses, tunics, sundresses, and shorts.
The brand is primarily oriented towards women, with a focus on youthful fashion. Prices at Aanoukis vary depending on the model and material, but generally fall within the mid-range for branded swimsuits and accessories.
If you're looking for quality beachwear that highlights your femininity and elegance, Aanoukis is an excellent choice.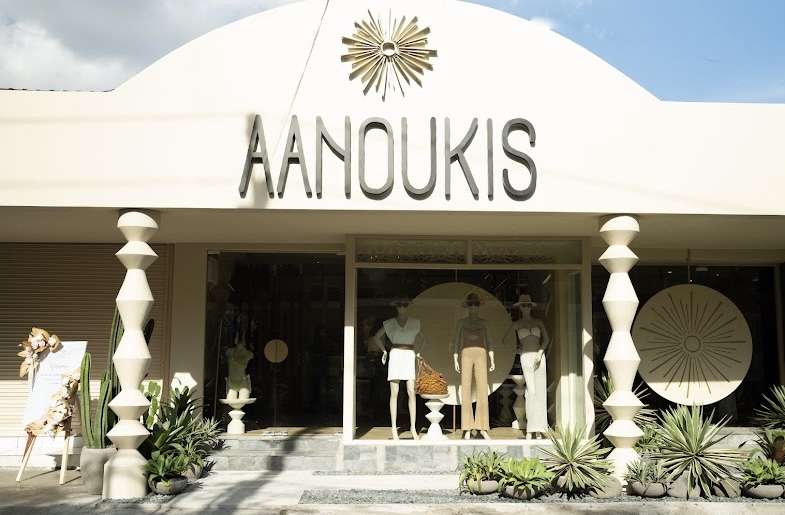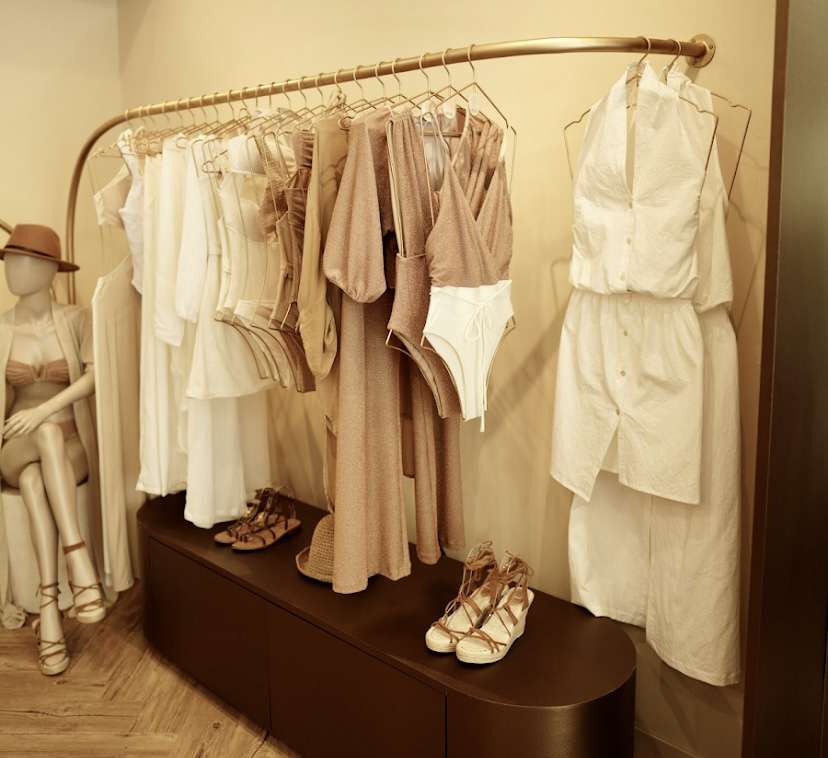 NicoNico
This swimsuit brand appeals to a younger audience while maintaining a restrained and moderate style. Their designs are simple and minimalist, creating an elegant and modern look.
Nico Nico's swimsuits are made from high-quality materials, ensuring comfort and reliability when worn. They are available in various models, from bikinis to monokinis, and come in different color options.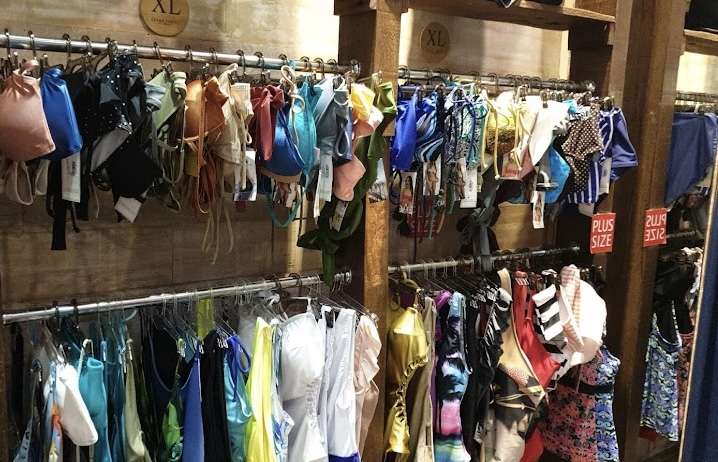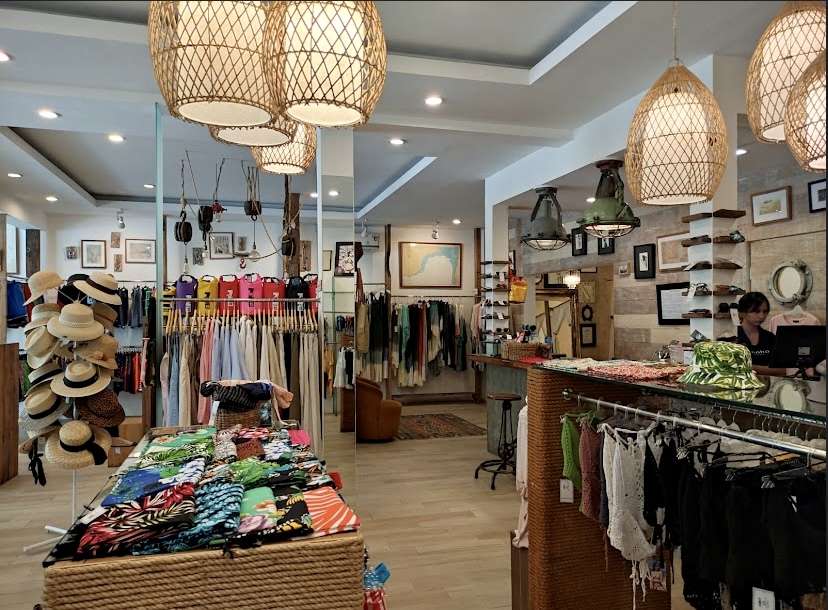 Sundays Resortwear
The store offers vibrant collections of swimsuits, beachwear, and accessories that are created in line with the latest fashion trends and local vibes. The assortment includes lightweight long dresses, tunics, hats, sarongs, fabric bags, and clutches. Sandals can also be found in the store.
This is the most suitable clothing for wearing in the hot and humid climate, perfectly blending with the local atmosphere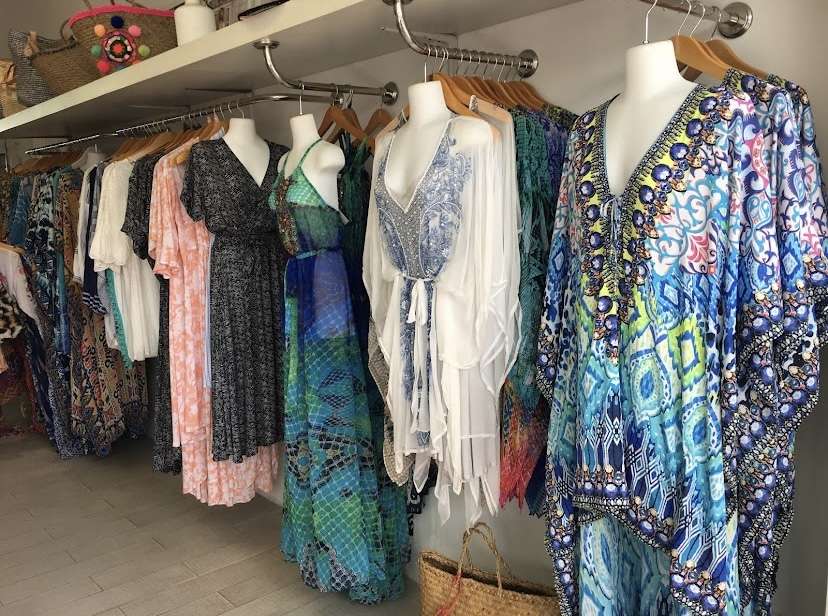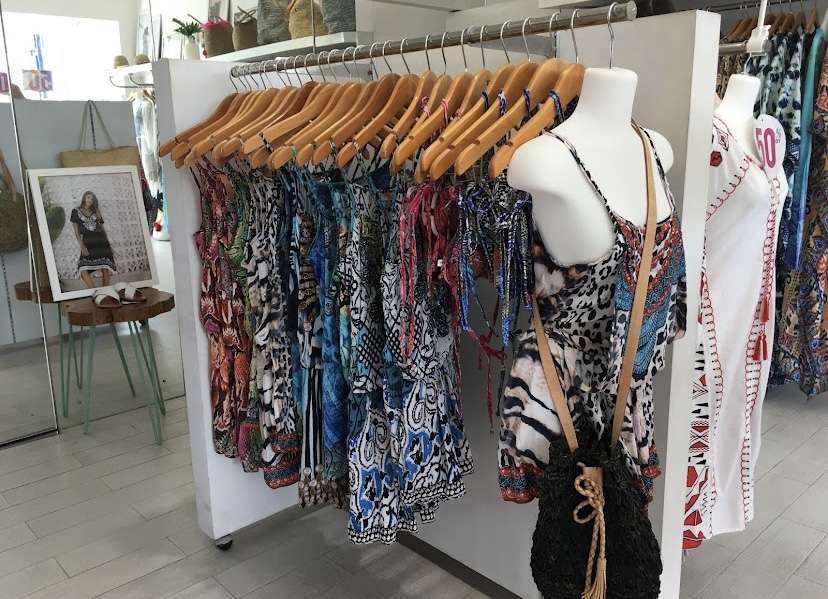 Jewelry
Papiya
A small shop that specializes in handmade items and unique designs. There is also a wide selection of bracelets, necklaces, and earrings.
Each item at Papiya is unique and crafted with love by local artisans. The store's uniqueness lies in offering a variety of designs, ranging from traditional Balinese patterns and motifs to modern and bold choices. They also provide custom order services, allowing customers to choose their own design, color, and material.
Prices vary depending on size and design complexity but are generally affordable for a wide range of customers.
Additionally, the Papiya store actively supports the local artisan community, providing them with the opportunity to earn a living from their skills and talents. So, when you purchase a bag or accessory from the store, you not only get a unique exotic item but also contribute to supporting the local economy and culture.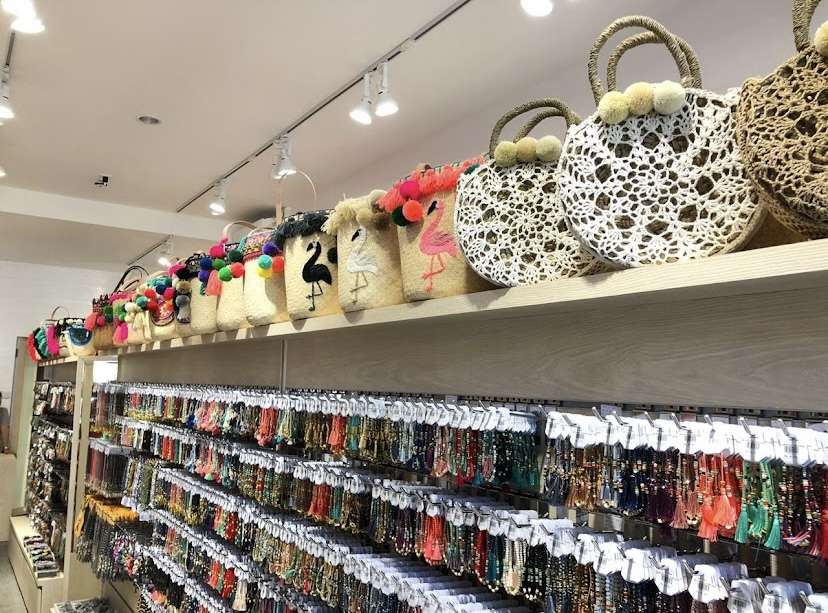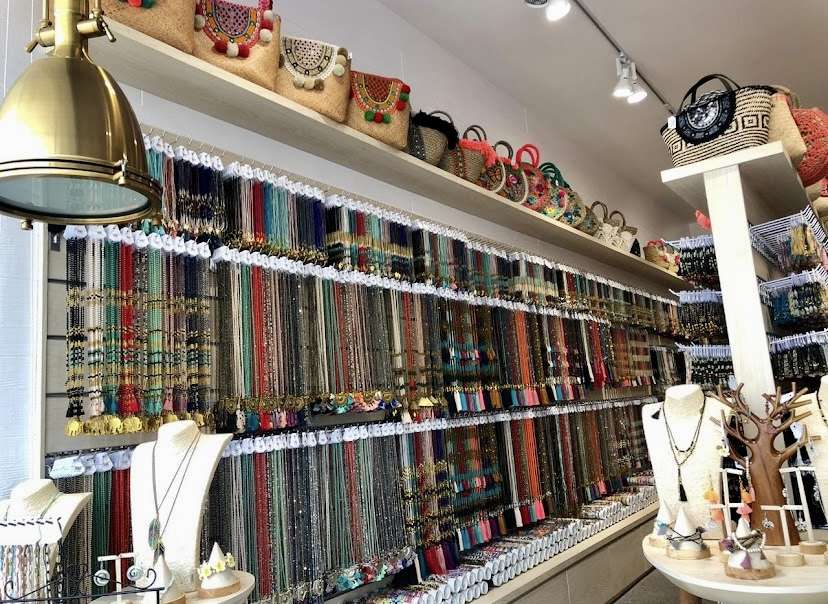 Sea Gypsy
This is a chain of stores specializing in silver and gold jewelry. Here you will find earrings, bracelets, chains, pendants, and many pieces of jewelry with unique designs featuring gemstones. These items are unique to Europe and the opportunity to choose and purchase such adornments is only available in Bali.
The assortment also includes Ayurvedic oils, various types of crystals, candles, and body cosmetics from local cosmetics producers on the island.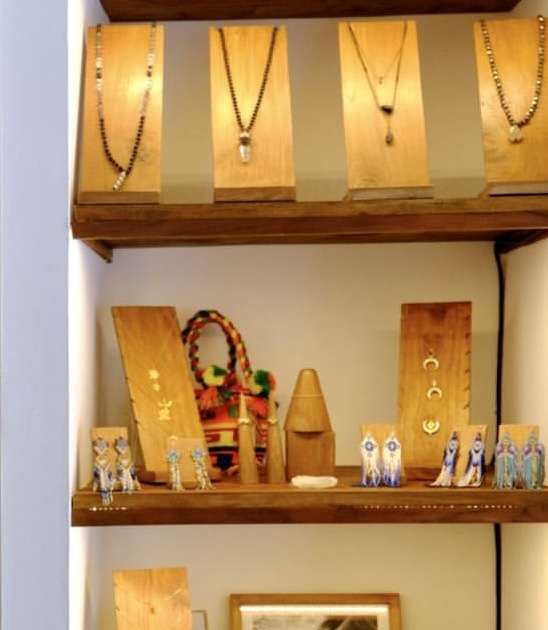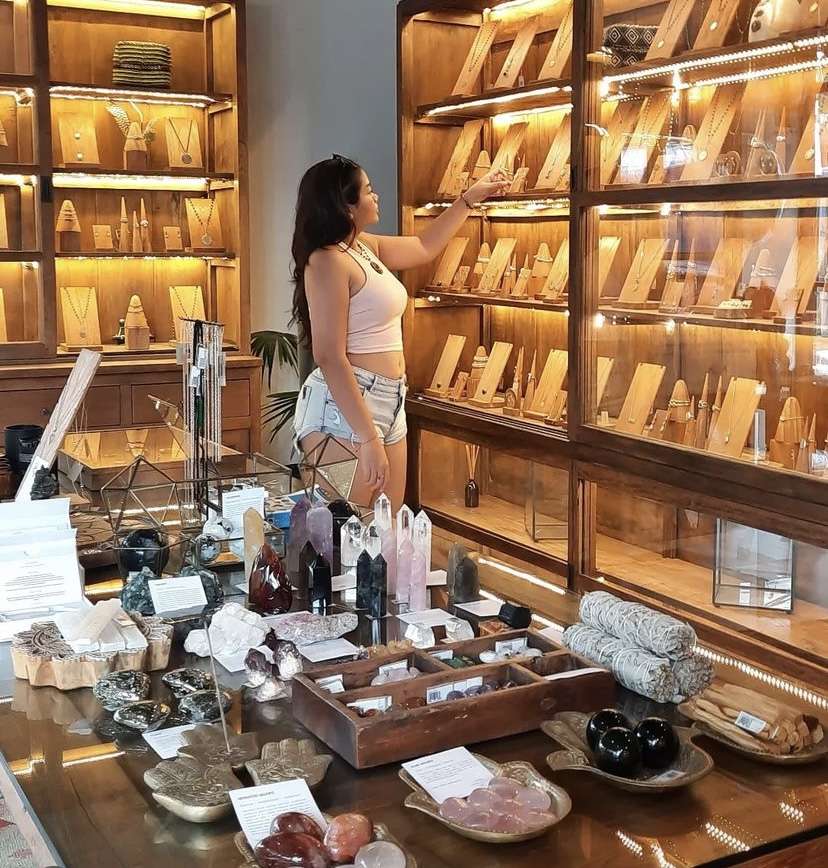 House and interior, souvenirs
Kim Soo Home
In the store, you can find a variety of interior items: figurines, vases, textile products, dishes, rugs, rattan crafts, and more. All presented items are handmade from natural materials such as cotton, linen, wood, and rattan.
The uniqueness of the products at Kim Soo Home lies in their ability to harmoniously blend traditional Balinese handcrafting techniques with modern design and style. Items like cushions, blankets, rugs, and wooden crafts have a unique design and vibrant colors that reflect Bali's culture and traditions.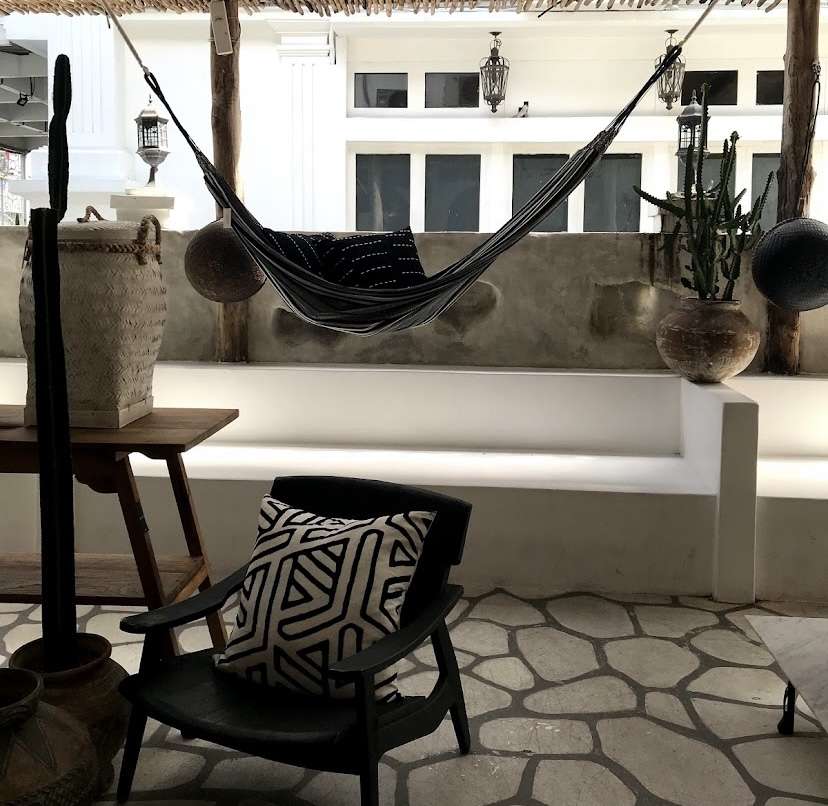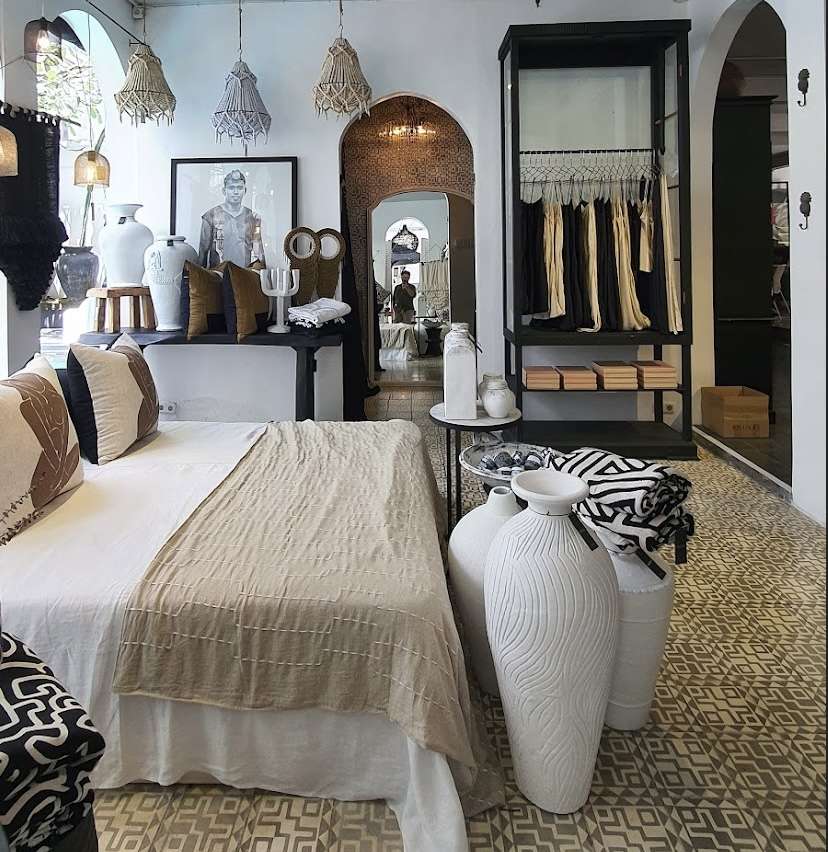 And the shopping street doesn't end there. In this mini paradise for shopping, there are also stores of clothing brands like Lost in Paradise, By the Sea, Gooseberry, Bamboo Blonde, as well as small shops with various local products.