The project belongs to Bill Bensley, an architect based in Bangkok. He has designed more than 200 resort hotels in 30 countries. Bill is known as a visionary and an inspiration. He encourages people to think outside the box.
His latest creation,
Capella Ubud
near the village of Keliki, is designed in the style of a Dutch tented camp. The hotel opens on June 29.
Bill says that he often spent time in camps and stayed in tents during his childhood. He likes tents as a concept for luxury hotels because they push guests out of their comfort zone. Tents don't confine people with solid walls, they don't necessarily create perfect silence, and they allow interaction with nature. It's precisely because of their size and flexibility that they can be quickly set up on-site.

Bill Bensley didn't want Capella Ubud to become just another standard hotel, as it was initially planned. "That would not only have destroyed the forest but would have deprived guests of the magic of enjoying morning bird concerts, sun rays creeping through the forest paths," he said.  

With this concept of minimal intervention in nature, Bill and his team created an amazing project that featured handcrafted teakwood floors from Central Java, as well as unique furniture. It took about a year to create the Balinese carved doors, and many of the motifs in this carving carry important symbolism, representing a person between heaven and earth.  

The playful copper monkeys can be found everywhere here, and the designer liked the idea of using them because they always make people smile. "It's the greatest joy of my life - to make people happy. There are too many hotel projects that are too serious. And why is that needed? I want to amuse people, make them laugh, help them learn something, and remember the places they've been," he said.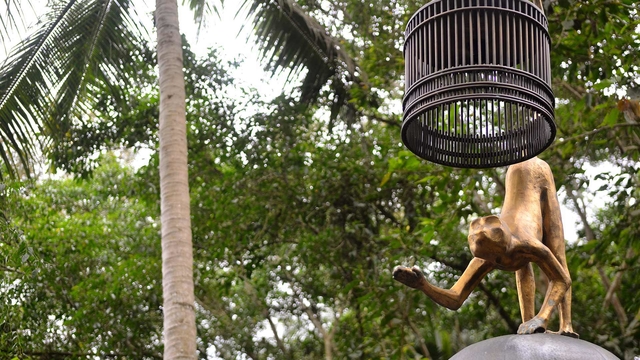 At Capella Ubud, the 23-tent hotel features saltwater pools, indoor and outdoor bathrooms, bars, and restaurants.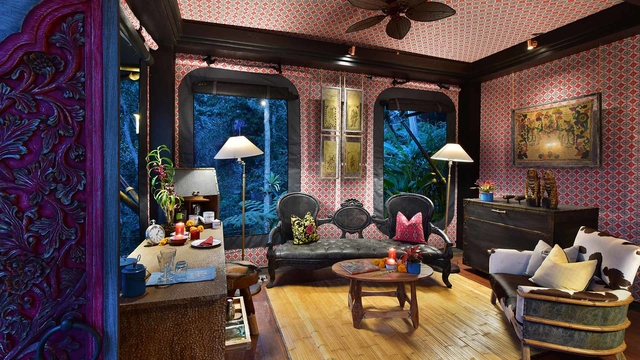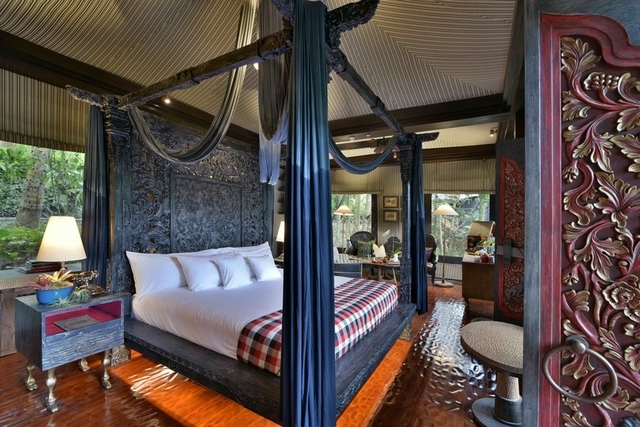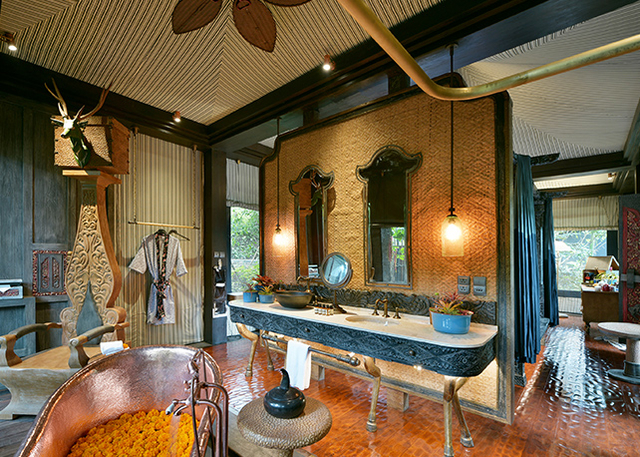 Auriga Spa offers wellness programs in the jungle atmosphere. Prices start at $838 per night, including breakfast, a smartphone for calls, drinks, a personal assistant, mountain bikes, airport transfers, and more.