Fascinating Facts About Bali!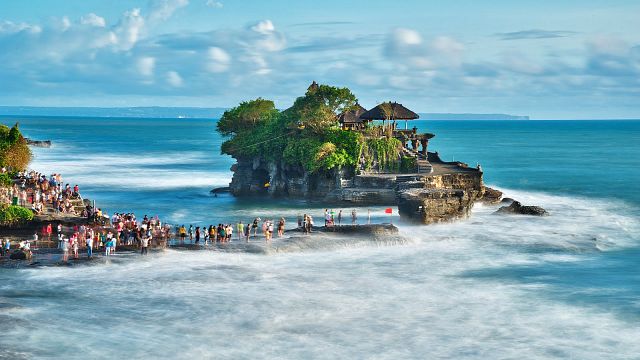 1: Bali is often called the Island of the Gods or Pulau Kahyangan (Indonesian variant).
2: Balinese people live in two worlds simultaneously! The first is visible (sekala) and the second is invisible (niskala). Ancient ceremonies and rituals help maintain a connection to the second world.
3: The island has 230 (!) official holidays per year.
4: The Balinese religion, "Agama Hindu Dharma," is a blend of Hinduism, Buddhism, pagan beliefs, spirit worship, and ancestor worship.
5: A Balinese house is a living entity. Its head is the family temple (facing Mount Agung), its arms are the residential buildings, and its legs are the kitchen and storage.
6: Three calendars are considered valid on the island: the global calendar, the Javanese-Balinese Pawukon calendar, and the all-India Saka calendar.
7: Currently, it's the year 1936 on Bali (according to the Saka calendar). Read about New Year in Bali.
8: Polygamy is allowed on the island—up to four wives. The first wife gives permission for the second and subsequent wives.
9: Bali has a tooth filing ceremony at ages 16-18. It aims to tame the six main Balinese sins: lust, greed, anger, sadness, arrogance, jealousy, and drunkenness.
10: The right hand is a sacred part of the body for the Balinese. For instance, giving and receiving items is done only with the right hand.