A Ukrainian citizen, Denis Rozanov, who died in a scooter accident in Canggu, was not wearing a helmet at the time of the fall, according to the statement made by the Chief of Police of North Kuta, Putu Dia Kurniavandari. The 33-year-old Denis Rozanov was found in the water under the bridge at around 8 a.m. on January 10. Investigators suspect that he lost control and, upon falling, struck his head on a concrete structure. The body of the deceased remained at the scene of the tragedy for more than five hours.
We express our condolences to friends and family.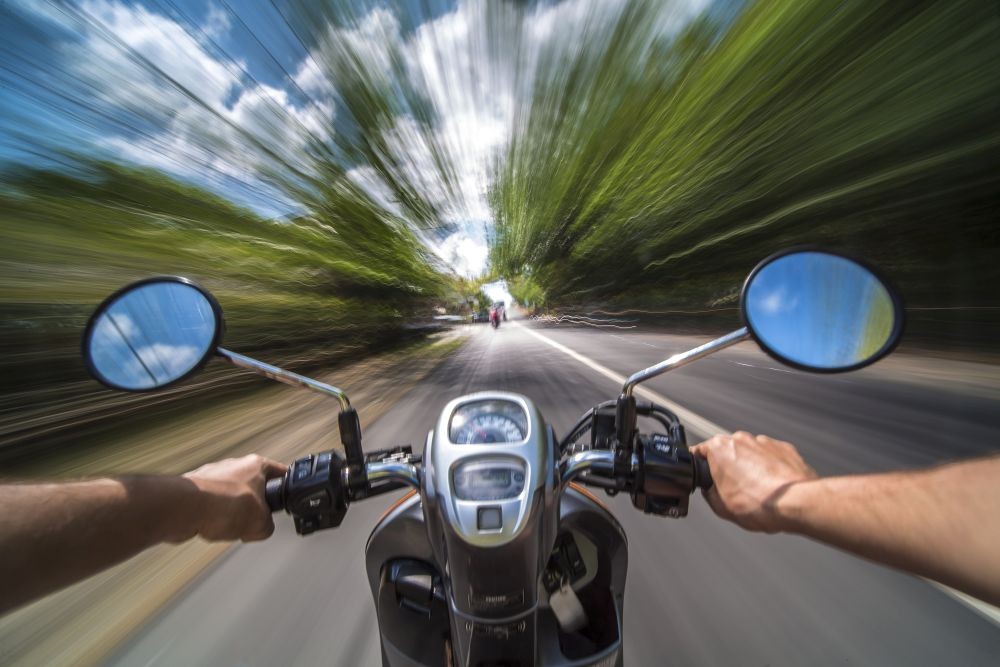 We would like to remind you once again how to protect yourself and others if you decide to ride a bike in Bali. We have collected 10 main mistakes that can become fatal.
Mistake #1
"It's no harder than riding a bicycle. Just sit and go."
No, friends, it is definitely more challenging. Especially on roads unfamiliar to you, especially in traffic where you have never ridden before. Yes, others ride, and you will probably ride too. But there's no need for bravado. It's better to be overly cautious than insufficiently so. Every time you feel the urge to hurry (although, where's the rush?), think about how much time and money you'll lose repairing yourself and the bike. By the way, your medical insurance (which is mandatory) is unlikely to cover scooter incidents. Even if you splurged and added this item, it only applies if you have the required category of driver's license.
Mistake #2
Neglecting driving lessons from reputable motorcycle instructors, especially if you lack experience. Ideally, even before arriving in Bali, take a couple of scooter riding lessons. On the island, with basic skills already acquired, you will be explained the peculiarities of Balinese traffic. There are many motorcycle schools and instructors here. It's better not to deal with individuals who, after spending six months on Bali, suddenly consider themselves driving gurus.
Mistake #3
"I rode Soviet motorcycles in my childhood; it's not harder here." In reality, even after a couple of years, the basics can be forgotten, and such overconfidence, especially in dense local traffic, can lead to accidents. Additionally, there are peculiarities in the road surfaces, often covered with sand or gravel. Once again, the key is to avoid excessive self-confidence!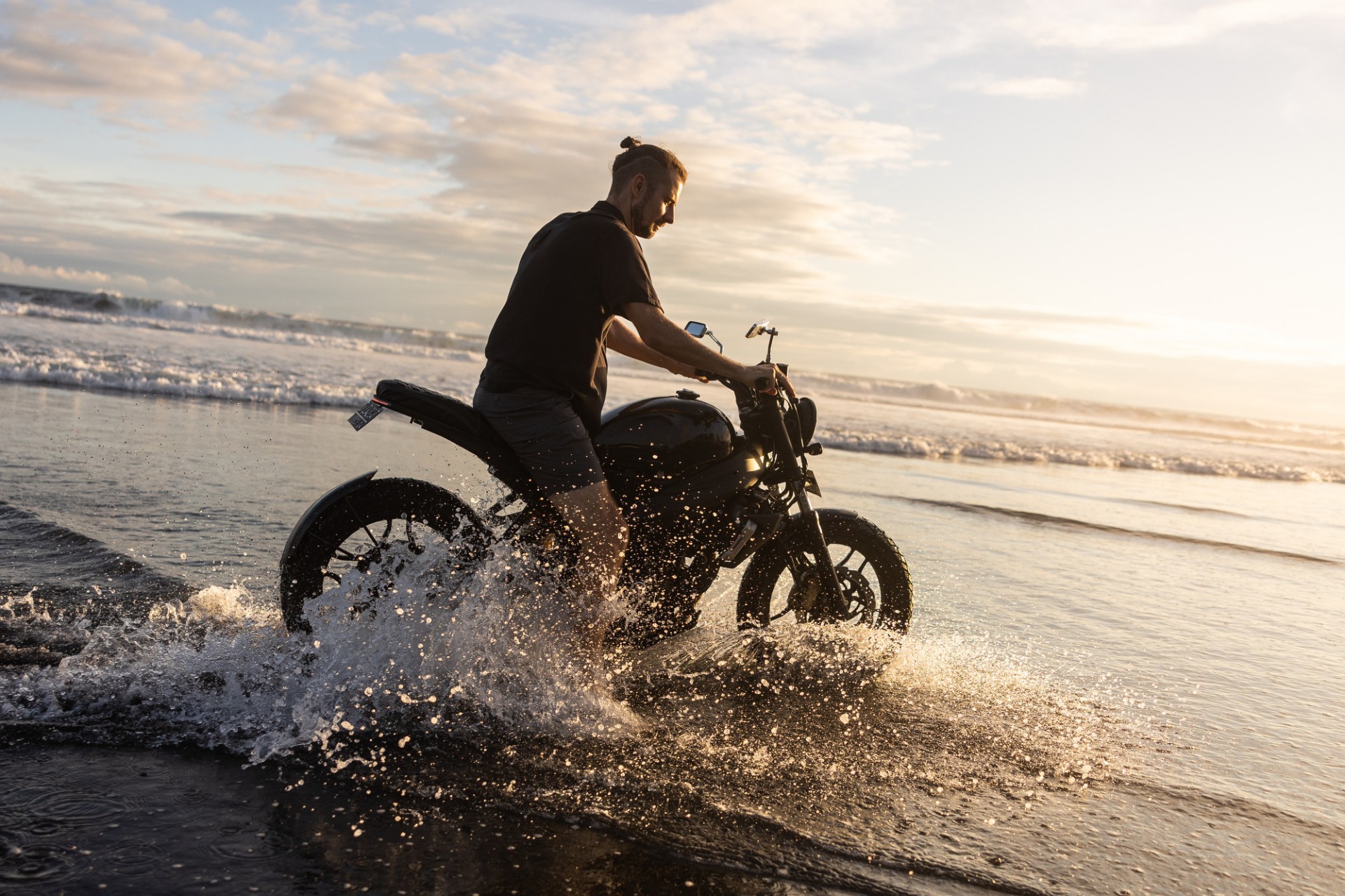 Mistake #4
Alcohol and driving is a sin. This rule is written in blood. Yes, there are no traffic police raids on drunk drivers here, and local police don't even have breathalyzers. But the reaction rate after drinking alcohol does not stop decreasing. For some, driving after a couple of bottles of beer is normal - don't repeat the mistakes of others.
Mistake #5
Riding a faulty bike. Many, after taking a bike and realizing, for example, that it tends to drift or the brakes are failing after a day or two, prefer to adapt. This is a big mistake. It needs to be replaced. Your steel horse may let you down in the most unexpected situation. You can take the bike to a service center yourself, and suggest deducting the maintenance and repair costs from the rental fee. The scooter owner will likely be fine with it and may even provide the address of the nearest service center.
Mistake #6
Ignoring weather conditions and visibility. Nights in Bali are different. Speeds are higher. Sometimes, the headlights of locals don't work. Some cars may only have one working headlight, making them look like motorcycles from a distance. In general, don't rush. The same goes for rain. Remember, you're not on an off-road vehicle. Traction with the road is entirely different. Take care of yourself.
Mistake #7
Constant, chaotic lane changing. There is such a temptation in Bali. After a while, you might want to blend in with the locals and slip into every opening between cars. At low speeds, it's still harmless – at most, you'll scratch a neighboring car or break some plastic. But on busy highways, it's risky. Remember that you're practically unprotected, and contact at high speeds is a likely fall.
Mistake #8
Overheating of brake fluid on long descents. Be prepared for this if you plan to visit waterfalls in the center of the island, go north to Kintamani, or to Amed. Alternating between front and rear brakes helps. Also, after 10 minutes, it's better to stop for two minutes and let the brakes cool down. And yourself too.
Mistake #9
A passenger behaving incorrectly behind. If the passenger starts leaning their body or grabbing the driver with their hands, there is a chance of tipping over in a turn or maneuver. If you are a beginner rider, still learning, and not very experienced, do not carry a passenger! Riding together should only start when you are confident in your driving skills and feel comfortable on the road. Explain to the passenger that they partially control the bike by changing the weight distribution. During the ride, the passenger should maintain balance and not shift the center of gravity. However, they should never "help" control the bike. Some passengers try to steer by shifting their weight in the opposite direction of the driver – such actions can lead to an accident.
Mistake #10
Lack of self-preservation instinct. This is perhaps the main mistake that leads to most accidents... This includes, among other things, neglecting the helmet. Do not underestimate its importance. Yes, your head sweats in it; yes, it's difficult to maintain even a semblance of a hairstyle. But the number of lives it has saved is countless, my friends. Don't tempt fate. If you plan to spend a month or two on the island, invest in a good full-face helmet.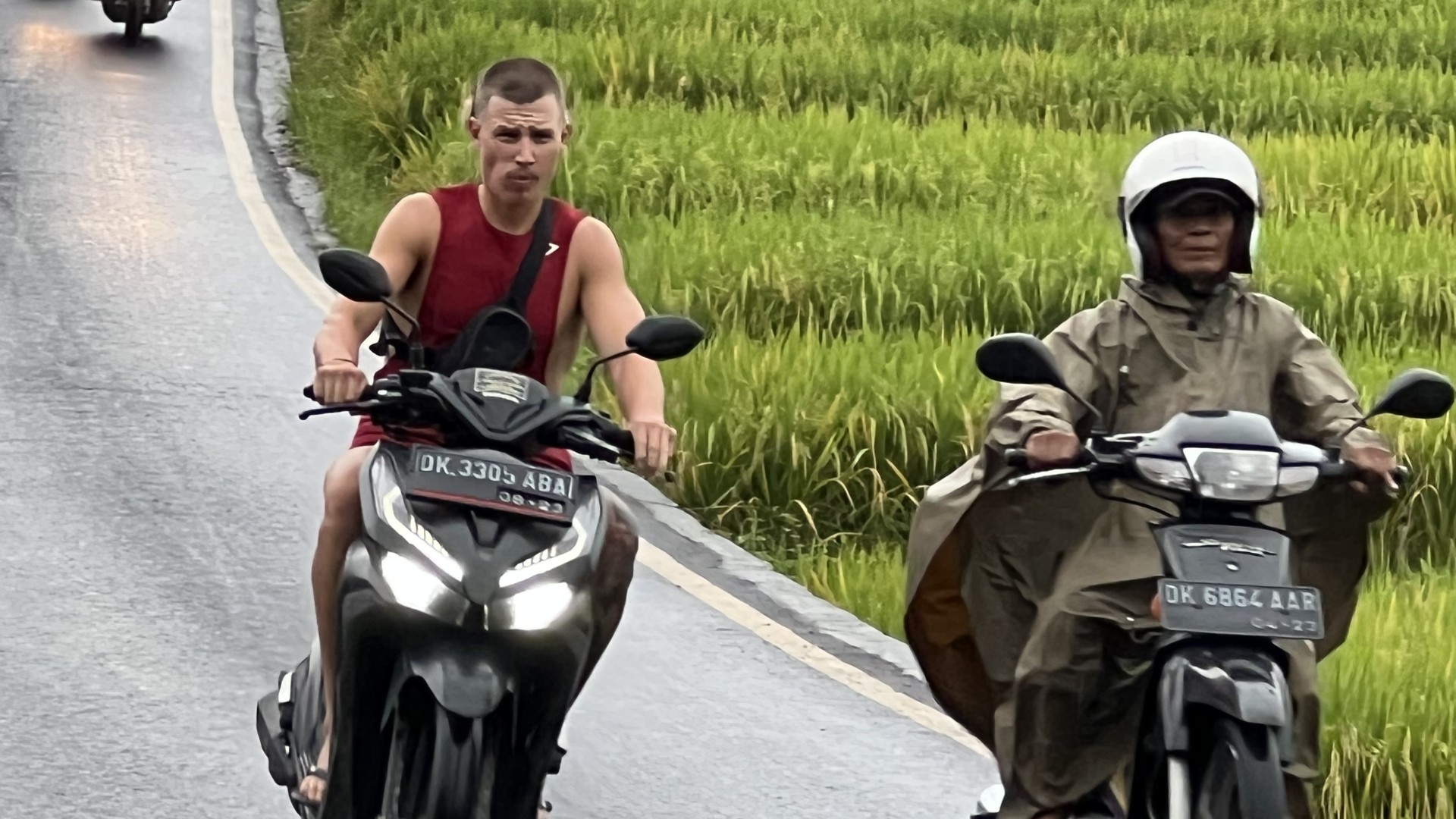 Certainly, flying on a bike with hair flowing in the wind is very beautiful, but doctors in hospitals later see a completely different "aesthetic"...
Friends, remember: falling is very painful and very expensive.
Afterword:
Not so long ago, there was an attempt to ban riding bikes in flip-flops on Bali. They didn't manage to overcome the love of locals and expats for open footwear, but the idea was actually sensible. It's better to ride a scooter in closed shoes: sneakers or athletic shoes. Open sandals are dangerous in terms of injuries: you can accidentally break a toe, for example, by hitting a curb.
This material is based on recommendations from "BaliMotion" experts.