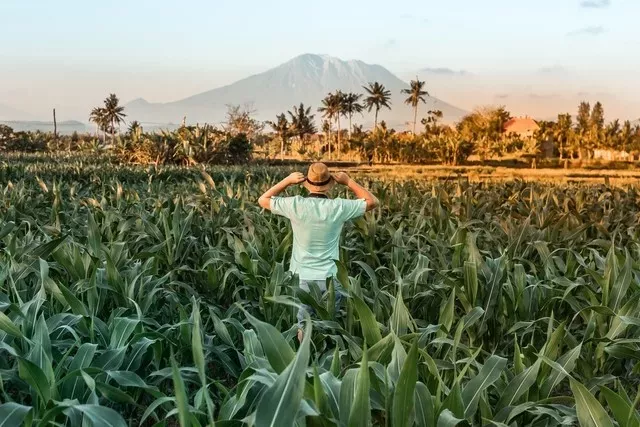 Bali has a reputation as a small tropical paradise island in the ocean, known for its beautiful beaches, blue waters, surfing, and exciting adventures.
However, in reality, Bali is a large island (80 by 150 kilometers) with a population of 4 million people, and it attracts around 10 million tourists every year!
Tourists bring money, and easy money is attractive to everyone, including criminals from different parts of Indonesia.
Don't think that it's dangerous to go out in Bali now, but it's still important to take some precautions.
The police in Bali do not always work effectively, and getting real assistance from them can be challenging and time-consuming.
So, below is a list of safety recommendations to follow when visiting the island.
Hospitals and insurance
Be sure to buy yourself reliable insurance
It is advisable to make a policy with the "Sport" option enabled. Insurance will help you if you fall off your bike, get injured while surfing, get bitten, etc.
Save contacts of 2-3 hospitals in the area where you live in your phone.
Keep in mind that medicine in Bali is quite good, but expensive.
Transport
Ride a scooter only if you are confident in your skills. If not, find an instructor and take a few driving lessons. If you've come for a couple of weeks and haven't ridden a scooter before, it might be better not to rent one. One fall can ruin your vacation. Those who don't drive can use car rentals with drivers or motorbike taxi services like GoJek or Grab.
Always ride your scooter when sober. If you're coming back from a party, call a taxi.
Always wear a standard certified helmet when riding. Not to avoid fines from the police, but for your own safety.
Always carry your official driver's license of the appropriate category. Without them, you could be stopped and fined.
Always stow valuable items like bags, phones, and money in the scooter's storage compartment. Carrying them in your hands, on your shoulder, or across your head is unsafe! Belt bags are often cut from people on scooters with a knife.
Do not carry your phone in your hands, in the scooter's pocket, or in a belt bag while riding. Thieves often snatch phones from tourists right on the road!
If you need navigation, use voice-guided navigation with headphones and stow your phone in the scooter's storage compartment. It's much safer for your phone and for you.
Remember that a phone holder on your scooter won't protect your phone from theft!
Do not leave valuable items in your scooter or car when you leave, even if you plan to be away for only a short time. Thieves can open the trunk in 2 minutes.
Try not to ride a scooter alone late at night and during the night, especially for girls! If you need to ride late, ask a male friend to accompany you on a scooter. Always wear closed dark clothing and put your bag in the trunk. Keep an eye on anyone riding behind you. If you feel someone is following you intentionally, stop in a well-lit, crowded place (at a gas station, near a supermarket) and let them pass. Try to avoid secluded, poorly lit streets with no traffic.
Park your vehicle only in safe places overnight, preferably in a yard behind closed gates. Scooters are often stolen in Bali!
Keep a first aid kit with antiseptic, bandages (wipes, plasters), and a printed insurance policy in the trunk.
When renting a scooter or car, take photos of its condition, including all scratches, with your phone. Sign a rental agreement or receipt!
In the event of an accident, try not to shout or create a scene. The calmer you remain, the better you can assess the situation! Ask for help from friends who have been living in Bali for a long time!
Remember - traffic on the island is on the left side!
Housing
If you are looking for a house or villa, pay attention to security measures. Get to know and befriend your neighbors. Check the strength of doors, the presence of window grills, and security cameras
Before moving in, inquire about the water source in the house: whether it is supplied by the PDAM company or from a well with a pump. If it's from a well, make sure it is clean (you should get it tested or ensure the presence of filtration equipment). This is especially important if you will be living with small children.
To avoid problems with the landlord when moving out, always sign a rental agreement that specifies the property in the house.
Be meticulous in selecting household staff. Ask for recommendations from other tourists. Take a photo of the identification card (KTP) of your employees, ask for their Facebook and Instagram profiles, and save a few photos of your staff in advance. These photos may be useful in case of theft.
If you have valuable items stored in your house, consider purchasing a surveillance camera that records video, which you can check from your phone at any time. You can find affordable surveillance cameras online through e-commerce platforms like Tokopedia.
When you leave your home, secure valuable items in a safe, such as laptops, passports, and credit cards.
Be cautious of snakes, scorpions, and toke geckos; they often find their way into houses.
Do not disclose your home address to strangers, and avoid inviting unfamiliar people into your home.
Finance
Try to withdraw money from ATMs located inside banks. It's best to do this during the bank's operating hours to reduce the risk of encountering thieves. If you happen to forget your card in the ATM, you can immediately contact the bank for assistance in retrieving it.
Exchange your currency only at official exchange offices with reputable establishments. Good exchange networks include Central Kuta, Dirgahayu, Azzahra Maulana, and BMC. Avoid changing money at small stalls with high exchange rates. When you receive your money, carefully count it all before leaving the exchange office.
Ocean, surfing
If you want to learn how to surf, don't attempt it on your own. Join a surf school or find yourself an instructor. Surf schools will teach you about safety techniques in surfing.
When going to the beach for a swim, don't leave expensive items (phone, camera) unattended on the shore. Leave them in a nearby warung or don't bring your phone to the beach. If you rent a beach lounger from locals, ask them to keep an eye on your belongings.
Storing expensive items and documents
Take photos of your valuable equipment with their serial numbers on your phone and upload these photos to the cloud. Decide in advance what you will do in case of sudden theft of your phone. Do you have a tracking app installed? If not, install one!
Make a photocopy of your passport and carry it with you, while keeping the original passport in a safe and dry place. It's also important to have your insurance certificate with you. Only take your bank cards with you on outings if you're sure you'll need them.
If you go for a walk late at night in areas like Kuta, Seminyak, or Canggu, carry your bag on the side away from the road. Don't put all your valuables in one bag.
Drugs
Do not buy drugs from anyone and do not try them if they offer them to you for free. Possession and distribution of drugs in Indonesia is punishable by up to the death penalty!
In case of danger or incident
In case of problems, you can contact either the regular police or the tourist police. The tourist police are more oriented towards helping tourists, and they can provide guidance on what to do next. You can find the tourist police on Facebook in Bali, and their office is located in Kuta.
Have a safe trip!