To buy a helmet in Bali, you can visit
Tokopedia
, choose a stylish helmet at a reasonable price, wait for 3-7 days, and enjoy. Here are examples of a few major sellers:
BOSHELM
,
Touwan
i, or
C4MILLE Store.
However, the article could have been so short if not for one "but." It so happens that people have different head shapes. Because of this, just knowing your size is not enough. Moreover, sizes can vary even among different companies. Although you can buy a helmet online, and it will likely fit you, it's advisable to try on the model in an offline store first. And if the price difference is not significant, you can buy the helmet right there.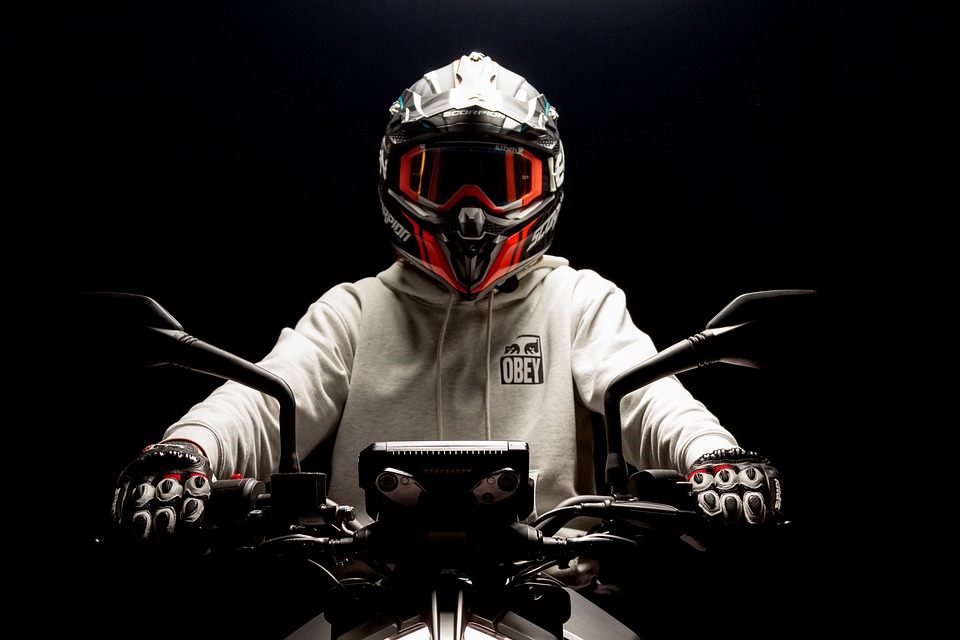 In Indonesia, there are several local brands that have proven themselves well. These include KYT, JPN, INK, and many three-letter abbreviations. You can expect a quality helmet in the price range of 300-400 thousand rupiahs for a half-face helmet and 400-900 for a full-face helmet. Don't forget to check the safety level of the helmet, which is indicated on the back of the helmet, for example, DOT. A bit of common sense never hurts, and if you see a very beautiful helmet but its shell is thinner than a grandma's basin, it's unlikely to protect you from anything other than rain.
A good local helmet will provide adequate protection at reasonable speeds. You can buy them at numerous stores along the roads, and prices there are usually slightly higher than on Tokopedia by a couple of hundred thousand, but, of course, it depends on the courage of the seller. To save money, simply try on in the store, remember the model, and order it from an online store.
If you're not looking for helmets from global brands, finding a store is quite easy. In every neighborhood, on one of the busy streets, there will always be a shop. For example,
Robby Helm
and
GWK Helm
in Jimbaran.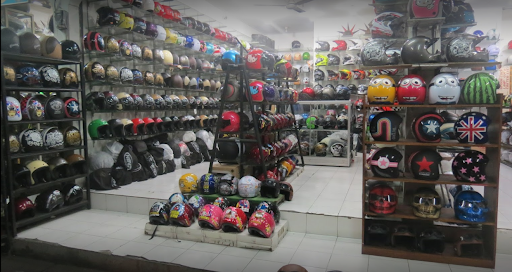 Azira Helm
in Denpasar. In general, there are a huge number of such shops in the city.
In general, it's logical that there are many helmet shops in Indonesia. However, with helmets from well-known global brands, the situation is somewhat worse. I'll list a few stores where you can find more expensive and quality helmets. The aforementioned
Tokopedia
,
Shopee
, and
Lazada,
with an official Arai store, for example. Keep in mind that these platforms have different assortments and prices, so it's worth checking all the websites.
Also, in Bali, there are several stores with good helmets:
Bali helmet gallery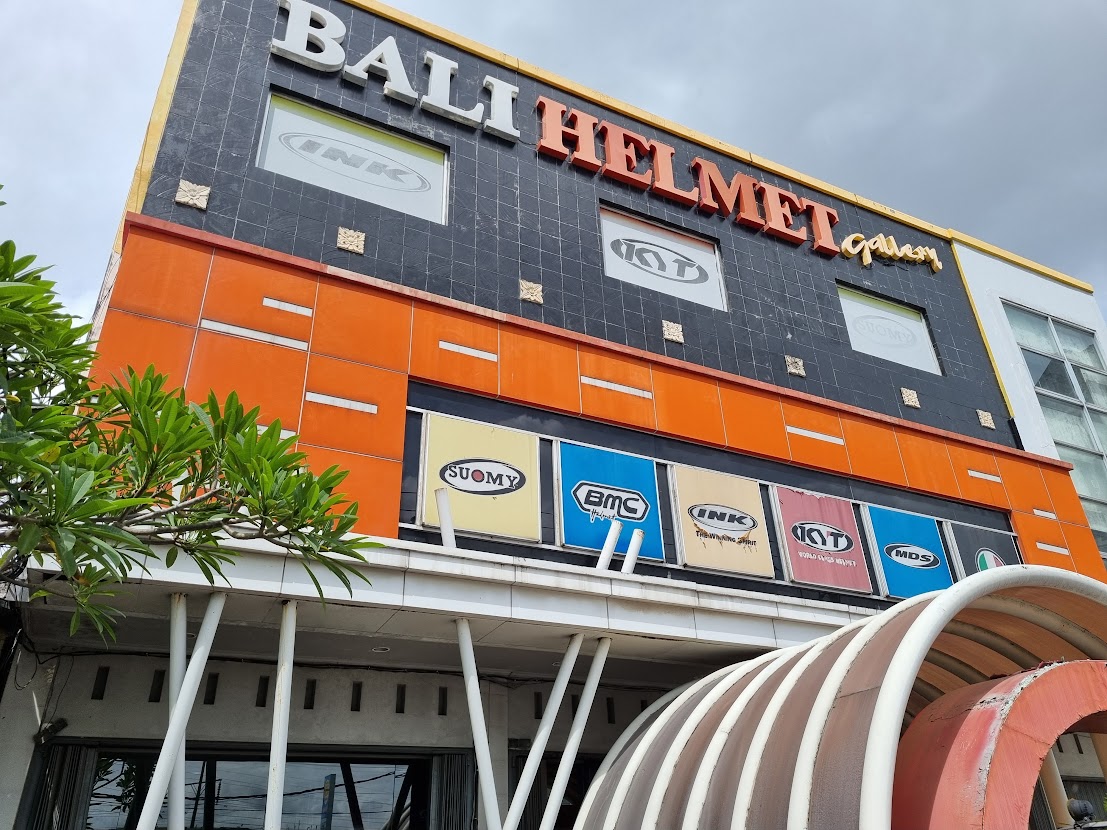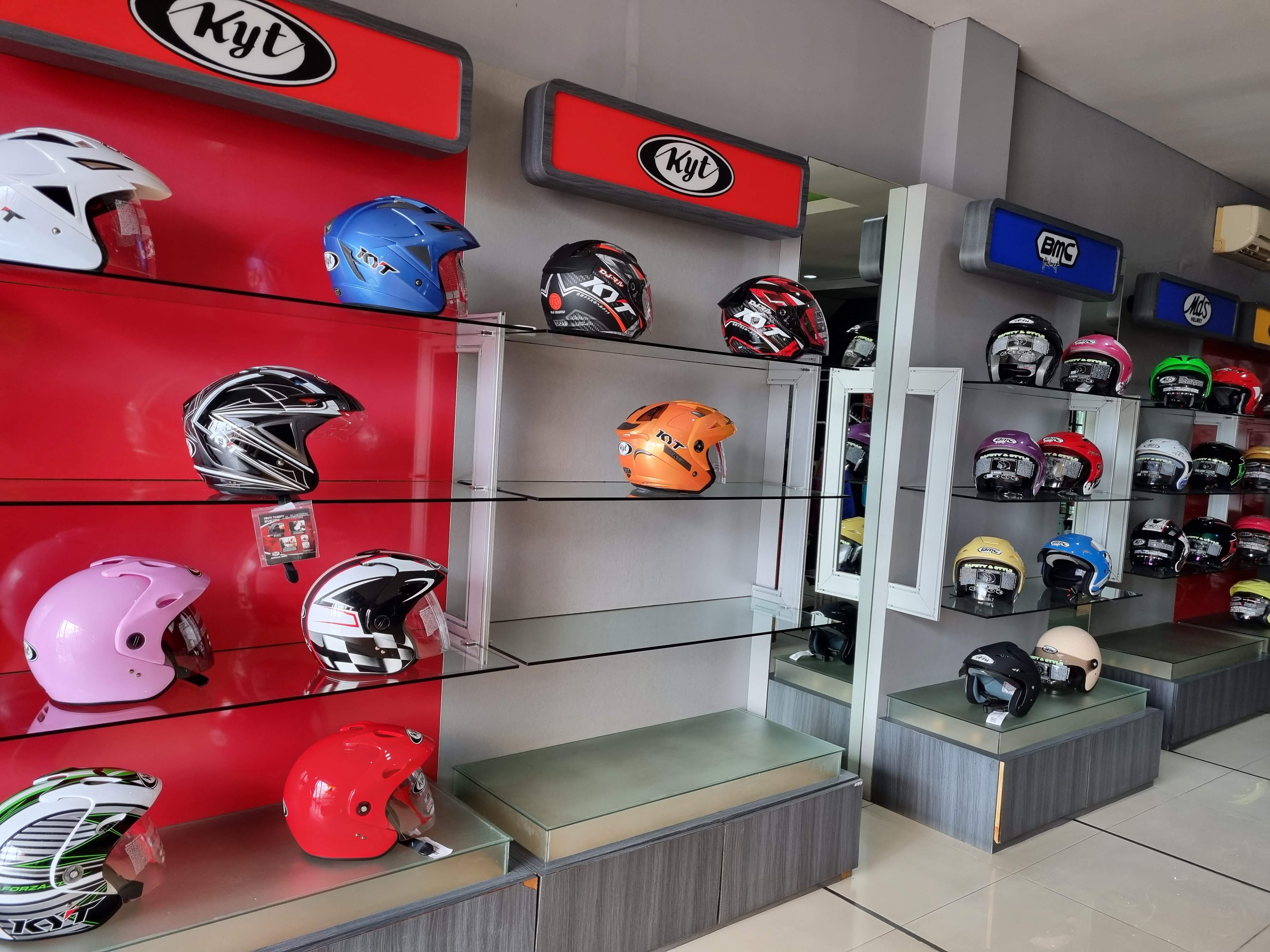 There are local and global brands, AGV, Arai, Nolan. The choice is not very wide. There are also other motorcycle accessories such as jackets and gloves.
KNN Motorsport
Mainly, Nolan integrals and full faces are presented. This is a motorcycle store with a good selection of tires, protection, motorcycle equipment and the like.
BikerZ - Ready to Ride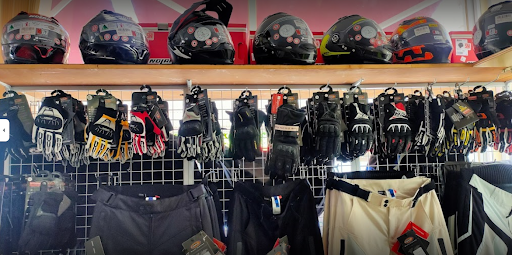 Another biker store with Nolan brand helmets. Other motorcycle equipment is also available. You can also purchase a case for a bike or scooter.
Novishopbali helm dan aksesoris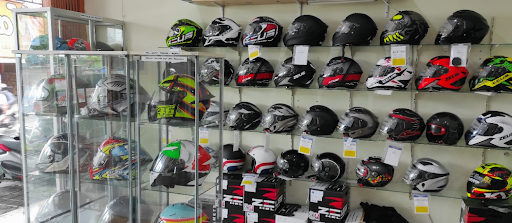 Another biker store with Nolan brand helmets. Other motorcycle equipment is also available. You can also purchase a case for a bike or scooter.
Custom helmet 69
In addition to standard helmets, custom designs are also popular in Bali. You can find helmets with various designs, such as skulls, cats, monsters, Batman themes, and, of course, helmets with German-style horns. However, it's important to note that their safety cannot be guaranteed, as they are usually not tested, and the base helmet may have a lower safety level. Nevertheless, such shops exist on the island. Suppose you want to display them on a shelf for decorative purposes. The quality of these custom helmets is not always at a high level.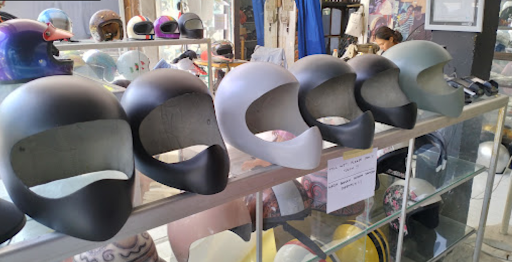 Helmets are painted in a variety of ways and made into arbitrary shapes.