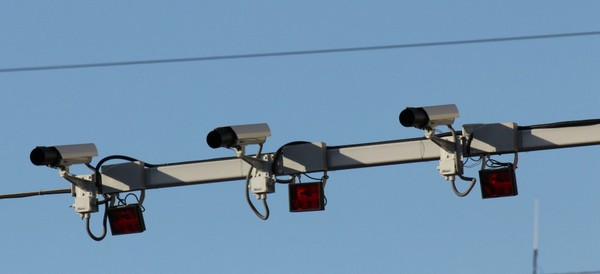 In Indonesia, the Electronic Traffic Law Enforcement System (ELTE) is currently in operation and gradually expanding. Will it put an end to the possibility of driving in Bali without helmets, seat belts, and shirts?
In the past year of 2022, this system helped issue 636,000 fines across the country. Interestingly, the number of registered violations is much higher - 18 million (previously, manually issued fines were around two million). The problem, says the head of the Indonesian Traffic Violation Enforcement Unit, Com. Karsiman, is that the police's confirmation letters have to be sent at the agency's expense, leading to a budget shortfall. Unfortunately, only 10 percent of violators have been punished. There are even situations, laments Com. Karsiman, when drivers intentionally break the rules in front of officers as a joke, knowing they are likely to go unpunished, or to test if a manual fine will be issued.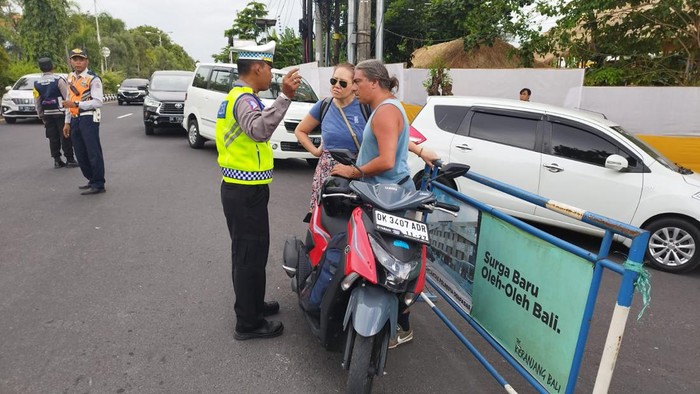 The reason is that as of October 2022, Indonesian Traffic Police have been completely prohibited from collecting fines manually. Everything must go through the electronic system. There's even a special police squad named "propam" dedicated to investigating cases of fines issued by officers on the spot. Keep in mind, if an officer demands an on-the-spot fine from you, you can confidently report them. This information is provided by the Chief of Public Relations of the Bali Police, Commissioner Stefanus Satake Bayu Setiato. Just keep the fine receipt and information about the officer and the incident location. Remember, manually issued fines are currently invalid in Indonesia. However, the officer can use the ELTE system on their mobile phone if it's installed.
In Denpasar and Badung, 8 surveillance cameras have been installed for enforcing traffic rules - Bali Forum.
The Chief of the National Police, General Listyo Sigit Prabowo, ordered that the processing of traffic rule violations be carried out digitally. Therefore, the Traffic Management Division...
On Bali, the ELTE system is not yet widely implemented, but it's already operational. The cameras are capable of recognizing faces and vehicle license plates, and they can take photos at any time of day or night. It's worth noting that the gates of the ELTE system are located at the following points:
The intersection of Buagan Jalan Teuku Umar and Jalan Imam Bonjol, Denpasar.
Serangan intersection (Jalan Bypass Ngurah Rai - Jalan Pulau Serangan).
Jalan Bypass Ngurah Rai (in front of Krisna Oleh-Oleh).
Jalan Airport Ngurah Rai (in front of Base Ops).
Tuban intersection (Jalan Airport Ngurah Rai - Jalan Raya Tuban).
University of Udayana campus intersection (Jalan Bypass Ngurah Rai - Jalan Raya Kampus Unud Jimbaran).
Jalan Bypass Ngurah Rai, Benoa, South Kuta (west of Gas Station 54.803.27).
Jalan Bypass Ngurah Rai, Benoa, South Kuta (east of Gas Station 54.803.27).
The police report about two more cameras, but they don't specify their locations. Throughout Indonesia, there are currently over 340 stationary ELTE posts.
Apart from cameras, a new system that operates through mobile phones is being introduced. In Bali, as of November 2022, there were 39 such mobile devices in use. Therefore, knowing the locations of stationary ELTE units won't help avoid fines. Over time, their numbers will increase.
What violations can this digital traffic law enforcement system detect?
Violations of road signs and markings.
Unfastened seatbelt.
Using a smartphone while driving.
Speeding.
Using counterfeit license plates.
Driving in the opposite lane.
Running a red light.
Not wearing a helmet.
Carrying more than 3 people on a motorcycle.
Riding motorcycles or motorbikes without lights during the day.
In general, the system is capable of monitoring the most common violations in Indonesia. Now let's find out how the notification of a fine and its payment process works. The process consists of five steps:
ELTE automatically photographs the violation and sends the evidence and related information to the office.
The police officer identifies the vehicle using the number in the Electronic Registration & Identification (ERI) database.
The police officer sends a letter to the vehicle owner confirming the occurrence of the violation. This letter is the first step in initiating a legal case; the owner must confirm that they were the owner and were driving the vehicle at the time of the violation. If the vehicle is no longer owned by that person, they must report it immediately.
Within 8 days of receiving the letter, the owner must respond on the website or in person at the local police station.
After the violation is confirmed, the police officer issues a fine that must be paid using the BRI bank's payment system (BRIVA) within 15 days.
If the owner does not confirm the violation in response to the letter, the vehicle's STNK will be temporarily blocked for renewal. This can happen not only if you consciously decide to ignore the letter and not pay the fine, but also if you have changed address or sold the vehicle.
Payment of the fine is currently done through the BRIVA payment system of BRI bank. If you don't have an account with this bank, you can also pay through other ATMs or at BRI bank branches. If you have a BRI account, you can use various payment methods: ATM, mobile banking, or internet banking.
For mobile or internet banking, simply make the payment using the 15-digit number provided in the fine via the BRIVA system. Then, save the received payment SMS and electronic receipt.
If you don't have an account with this bank, at your bank's ATM, choose:
Other Transactions > Payments > To Other Bank Accounts
Enter BRI bank code (002), then enter the 15-digit fine code.
Enter the exact fine amount, without rounding, to avoid payment rejection.
Follow the ATM instructions to complete the payment.
Be sure to keep the payment receipt as evidence in case of any issues.
Paying through bank branches is also straightforward. Inform the cashier that you want to pay a fine (in Indonesian: "Saya ingin membayar denda"). Then fill out the form and, of course, keep the payment receipt.
If you haven't received a letter but want to check for any violations, you can use the ELTE website. There, you'll need to provide information about the vehicle number, chassis number, and engine number to find information about fines issued against it.
In Indonesia, it's quite common for motorcycle documents not to be transferred to the new owner upon purchase. Previously, this didn't cause significant problems. However, now fines will be issued to the registered owner. If you've received a fine for a vehicle you no longer own, you can report this using the fine confirmation form. Receiving a letter from the police doesn't yet constitute a fine; you need to confirm or refute your guilt through the website or at a police station.
Currently, there aren't many foreigners with KITAS and SKTT on the island who register vehicles in their names upon purchase. In fact, the majority of people tend to drive rented vehicles. At present, Indonesia lacks clear rules on how to address these issues. On islands like Riau, where the ELTE system has been in use for a while, cameras capture tourist offenders and send information to immigration services. This results in fines and temporary travel bans until payment is made. However, on Bali, fines are sometimes sent to the vehicle owner and sometimes to the offender. In the former case, the process is similar to usual practices, but naturally, it's assumed that the person responsible for paying fines is the one who was operating the vehicle at the time of the violation. The owner will inform you of the fine, and then you must act accordingly. If you refuse to pay the fine for any reason, a mechanism exists through which the owner can prevent you from leaving the country via immigration services.
According to information from Bali rental providers, the situation with ELTE remains unclear. There are cases where letters are sent to the addresses of foreigners who rented vehicles. However, their departure is not blocked. Sometimes, the letter goes to the rental provider, but the responsibility can be shifted to the true offender, who must confirm their involvement via an SMS code. Yet, this seems more like a general Indonesian practice than specific work with foreign violators. Overall, all parties involved are waiting for specific communications and decisions from the Bali police. Not only is the ELTE system relatively new, but also the handling of foreign individuals remains unregulated. Steps are being taken in this direction, though.
In February of this year, the police in the Tabanan district of Bali proposed that rental salon owners make a copy of a foreigner's passport mandatory before handing over keys. This would help easily identify and penalize the actual offender. Currently, there is no established set of rules and documents required for vehicle rentals. Consequently, rental providers are operating in varying ways. Some might be satisfied with money, while others might not release a bike without a passport and driver's license copy. Typically, the renter simply fills out a form in which theoretically no one prevents them from providing false information to evade penalties for violations.
Kanisius Franata, the head of the Tabanan Traffic Police Unit, informed journalists in February 2023: "The aim of this initiative is for renters to also be safe and for drivers to be held accountable. This is also related to the application of electronic ELTE fines. Let it be clear who is responsible if there's a violation, and whether the renter violated the rules."
Franata mentioned that the idea is still evolving and he didn't delve into the details of whether rental providers would need to immediately send a passport copy to the police or use it when receiving a fine. He added that this would apply not only to foreigners but also to local tourists, who would also need to provide a copy of their ID.
As for the fines for violations:
Ignoring road signs and markings results in a fine of 500,000 IDR or 2 months of imprisonment.
Failure to use a seatbelt results in a fine of 250,000 IDR or 2 months of imprisonment.
Using a smartphone while driving leads to a fine of 750,000 IDR or 3 months of imprisonment.
Speeding incurs a fine of 500,000 IDR or 2 months of imprisonment*.
Using fake license plates leads to a fine of 500,000 IDR or 2 months of imprisonment.
Driving in the opposite direction of traffic results in a fine of 500,000 IDR or at least 2 months of imprisonment.
Running a red light incurs a fine of 500,000 IDR or 2 months of imprisonment.
Riding without a helmet or using a helmet that doesn't meet Indonesia's national standard (SNI) leads to a fine of 250,000 IDR or a maximum of 1 month of imprisonment.
Carrying two or more passengers on a bike results in a fine of 250,000 IDR or 1 month of imprisonment.
Not using lights during the day on motorcycles results in a fine of 100,000 IDR or 15 days of imprisonment.
*The speed limits mentioned in points (2) and (3) are as follows:
Minimum of 50 kilometers per hour and maximum of 100 kilometers per hour on highways.
Maximum of 80 kilometers per hour on intercity roads.
Maximum of 50 kilometers per hour in urban areas.
Maximum of 30 kilometers per hour in residential areas.
Wishing you safe travels and fewer fines!
SOURCES: