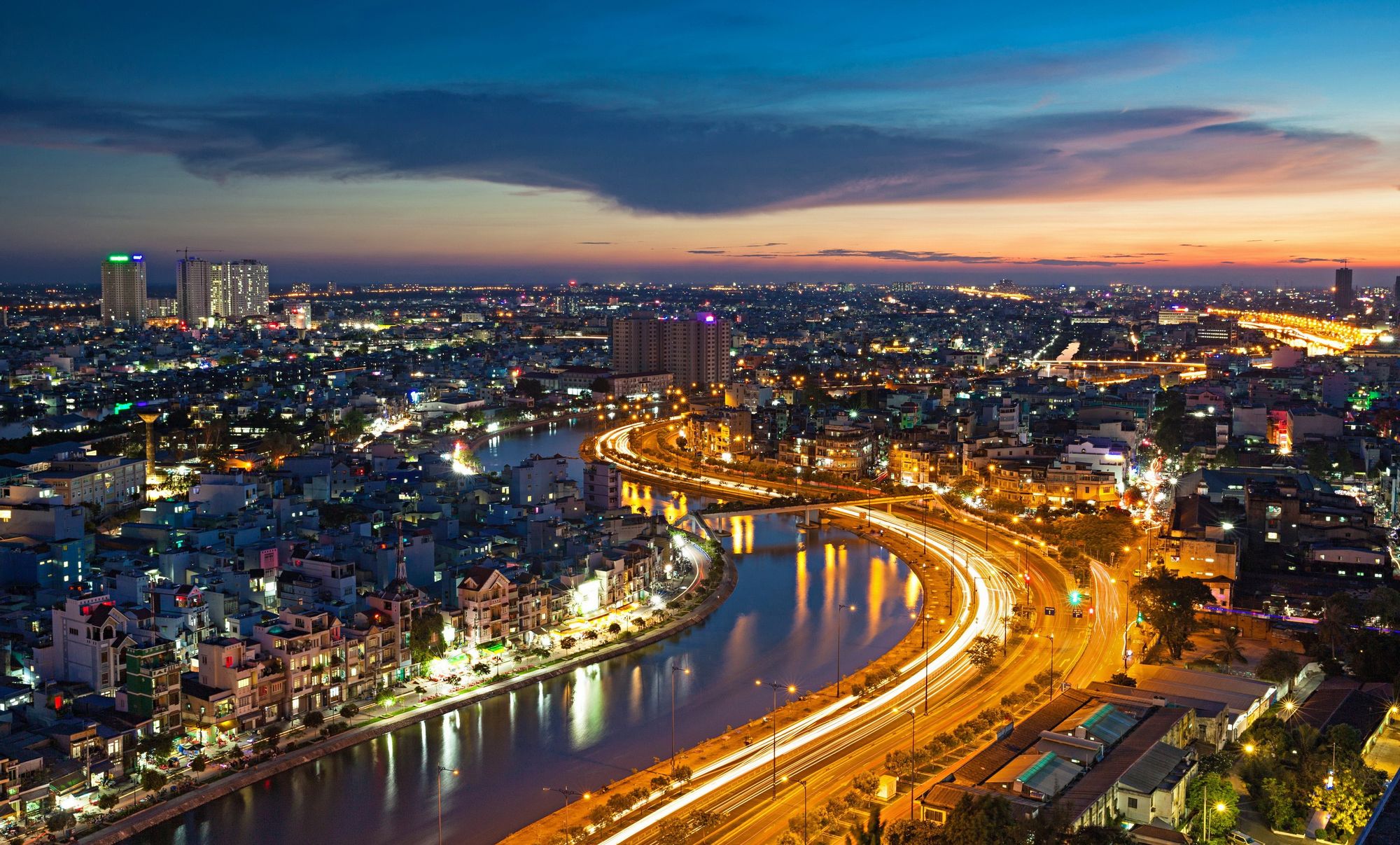 Vietnam is another popular destination that tourists use for border crossings.
A flight to Ho Chi Minh City takes about 4 hours, and a one-way ticket starts at $120 per person. If you decide to travel this far (considering more budget-friendly alternatives like Malaysia), it's worth staying here for at least a few days.
Foreigners can stay in mainland Vietnam without a visa for up to 15 days.
If you want to enjoy the sea, you can take a flight from Ho Chi Minh City to any of Vietnam's resorts, such as Nha Trang, Halong, Mui Ne, Phu Quoc, and more. One-way flights start at $30.
If you've missed the hustle and bustle of a big city after your time in Bali, you can stay in Ho Chi Minh City.
Ho Chi Minh City is Vietnam's economic center and cultural capital, where modern skyscrapers blend with colonial buildings and vibrant markets. At night, it comes alive with lively parties and delicious street food.
There are numerous attractions in Ho Chi Minh City, including the War Remnants Museum, the Museum of Vietnamese History, the Cu Chi Tunnels, the Saigon Notre-Dame Cathedral Basilica, the Bitexco Tower's panoramic viewpoint, the Reunification Palace, and more. You can also take a cruise on the Mekong River to see unique floating houses and vast rice plantations or enjoy craft beer at local breweries.
All tourists arriving in Vietnam must have insurance coverage of $10,000.
Quarantine restrictions were lifted in May 2022, so you don't need to present a vaccination certificate or negative PCR or antigen test results.
A visa run is an excellent way to change your surroundings and reset your visa upon arrival.
If you plan to stay in Bali for more than 2 months, it's better to apply for a B211 tourist visa right away. For visa applications, we recommend contacting
Legal Indonesia agency
.