Near Ubud, there is the Tirta Empul Temple, whose water is considered not only holy but also magical-healing. They say that the temple was built around the source that was created by the warrior god Indra.
Legend of the Temple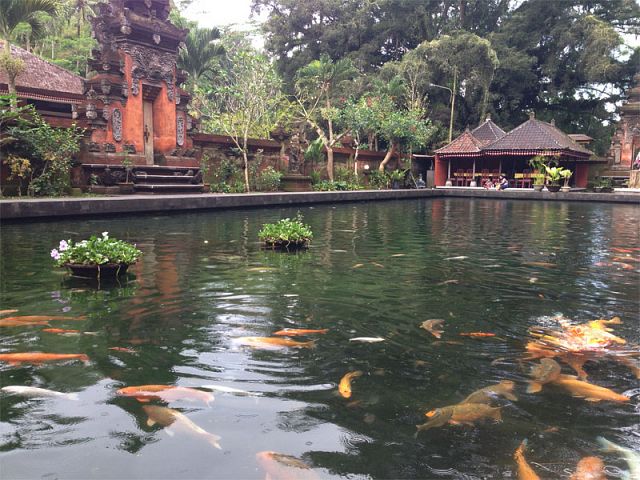 According to legend, the god Indra was very dissatisfied with May Denavoy, who was a ruler on Bali for a long time and was considered a man who did not recognize gods and magical powers. Indra tried to teach the local atheist a lesson for a long time: he sent his warriors to the island to catch and burn Maya. But Maya managed to deal with the warriors of the warrior. Then, Indra created a source in the center of the island where, thanks to the water, his warriors came back to life. But it so happened that the water also got on the god himself, and suddenly Indra softened and reconciled with the local ruler, and a temple was built around the source.
To this day, many Balinese come here to take "healing baths." Entrance is absolutely free. Women should wear a T-shirt or something covering their shoulders to enter the source. The water is very cold, so be careful :)
Visiting the Temple
This temple is definitely worth a visit! I really liked the atmosphere and energy of this place. It is best to come early in the morning and bring spare clothes if you want to wash yourself in the sources. Women need closed clothing: a T-shirt or a sweatshirt with covered shoulders and a sarong or skirt. The water is cold! :) But after bathing, a very pleasant feeling of calmness and humility sets in. For men, closed bottoms: shorts (not short), sarong or pants.