The Luhur Batukaru Temple on Mount Batukaru (Pura Luhur Batukaru)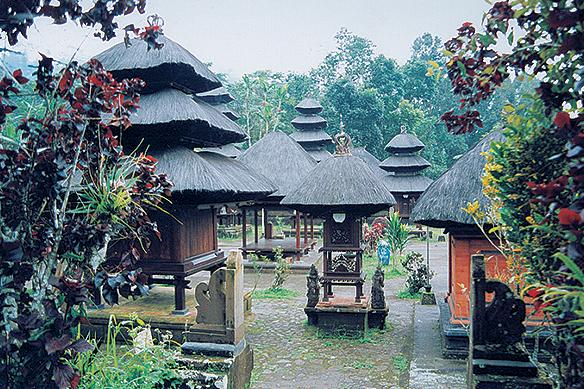 Mount Batukaru is one of the highest points on the island of Bali - 2276 meters above sea level. Today, the area around the mountain is declared a reserve. Many species of animals and birds that are difficult to find in other places live on its territory.
One of the oldest temples on the island - Luhur Batukaru is located on one of the slopes of this mountain. There are many beautiful flowers and trees on its territory. It is very often called the "garden" temple.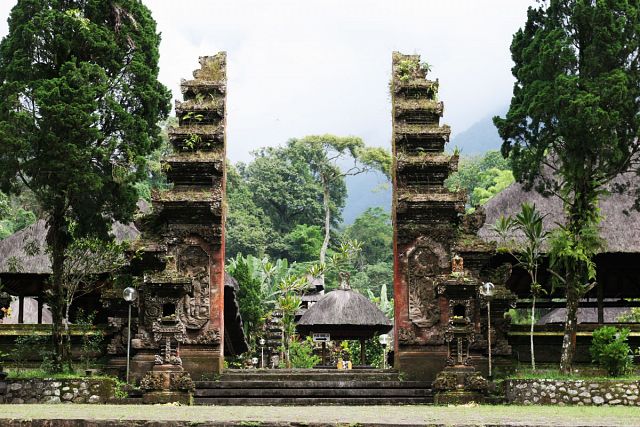 In ancient times, this temple, Pura Luhur Batukaru, was located on the territory of the independent kingdom of Tabanan. The roof of the temple has 7 tiers. The temple is dedicated to the god Maha Dewa - the spirit-guardian of Mount Batukaru. For locals, this is a sacred place, just like Lake Bratan, Buyan and Tamblingan. The temple is one of the most revered places on the island and has only recently become open to tourists.
The main shrines of the temple are behind small metal doors in the center of the temple. The walls of the temple are surrounded by jungles. The chanting of the priests in the temple is often accompanied by the ringing singing of birds and voices of wild animals.
If you go around the temple on the left, you will come to a picturesque stream and a waterfall, in which the water plays and sparkles in the sun. A stunningly beautiful sight that accompanies the sacred place.
Recently, more and more tourists have been coming to the temple, so the temple has introduced rules for visiting. The entrance for tourists in shorts and open clothes is prohibited. If you happen to come to this place unprepared, rent a sarong at the entrance, respect another's religion.
The ideal time to visit is early in the morning.
You can get to the temple by taxi or on a tourist bus as part of a group. You can also ride a scooter, but be prepared to travel a long way inland on winding roads.
Video from the Luhur Batukaru Temple in Bali:
The entrance fee to the temple is 40,000 rupiahs.