Splash Waterpark is the newest waterpark on the island, built to all rules and standards just 5 km from Seminyak. Here you will find world-class water slides and entertainment that will provide fun not only for kids but also for adults.
Water Slides
A giant slide as high as a five-story building, which can ride up to 4 people at once.
A high-speed slide designed for children and adults.
The Super Bowl
The Crazy Cry and many other interesting rides are already waiting for guests.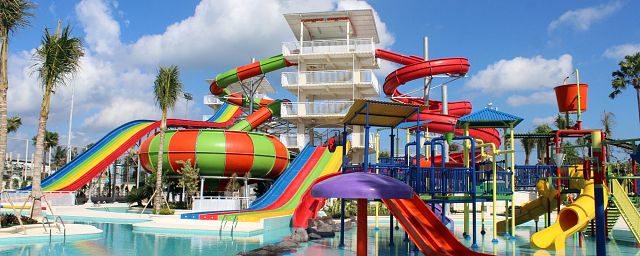 Splash Waterpark also has areas for young children and a pool in the style of a lagoon, where it is safe but also incredibly fun.
Restaurants and Bars
Guests are offered a restaurant and a bar with delicious treats and refreshing drinks. Some tables are located in a specially equipped shaded area, while others are by the pool. You can enjoy Italian, Mexican, Japanese, European, and Asian cuisine.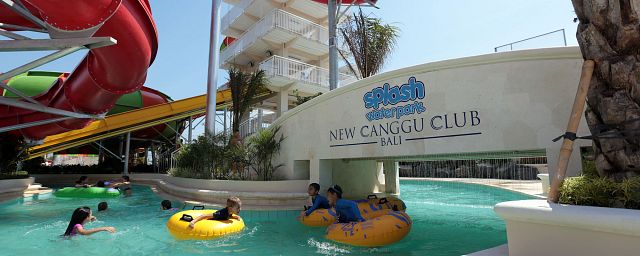 Location and Visiting
The waterpark is located in the new Canggu Club on jl.Pantai Berawa. Group visits and private parties for friends, family, or colleagues are possible. As the management of the waterpark claims, no one is too young or too old for Splash Waterpark!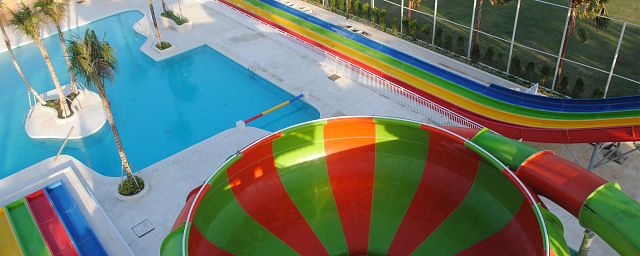 The cost of visiting the park for adults is 240,000 rupiah, for children - 120,000 rupiah. The price includes the opportunity to visit the fitness center, pool, sports corner, Club House Sports Bar, tennis center, Body Temple Spa, and F&B store.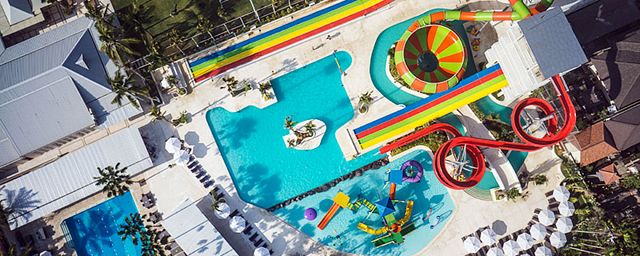 Closed parties for children start from 100,000 rupiah per person. The waterpark is open daily from 10 am to 8 pm.