QRIS (Quick Response Code Indonesian Standard) is the Indonesian national standard for domestic payments. It utilizes QR codes and minimizes the number of intermediaries in the payment chain.
The advantages and features of QRIS include:
Supported by all Indonesian banks in their mobile applications (usually, there is a QR button on the first screen), enabling direct transfers from the buyer's account to the seller's account;
Supported by virtually all merchants (look for the QR code sign near the cashier);
Compatible with many card terminals (they can print the QR code for you);
Compatible with electronic wallets like Go-Jek and OVO;
Minimal fees for participants;
No need for additional equipment for sellers.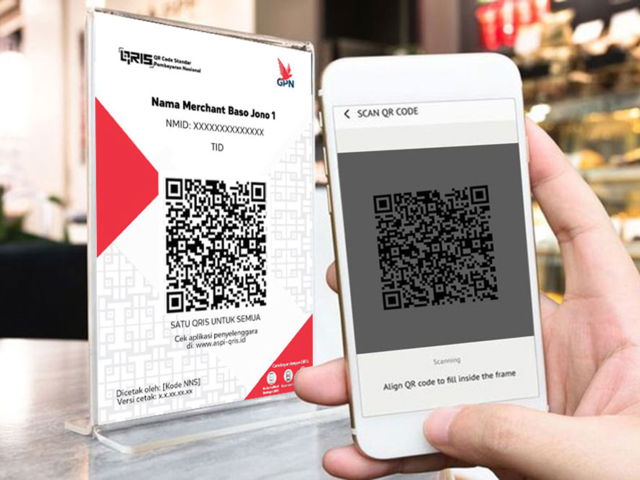 How to pay with QRIS?
To make payments using QRIS in Indonesia, follow these steps:
Open a bank account with an Indonesian bank or install an electronic wallet like Go-Jek or OVO;
When making a payment, inform the cashier that you want to pay using QR or QRIS. They will either generate a QR code for you or provide you with an existing one;
In your payment app, scan the QR code and confirm the payment.
These QR code signs are usually located near the cashiers in stores and cafes, making it easy to complete your payment using the QRIS system.