Relevant for 2023
Types of online stores
Bali is not a mega-city, and it can be challenging to find certain electronics, clothing, and other items. Typically, people who live on Bali for an extended period try to order items through the internet from well-known global stores like AliExpress, eBay, Amazon, iHerb, and others.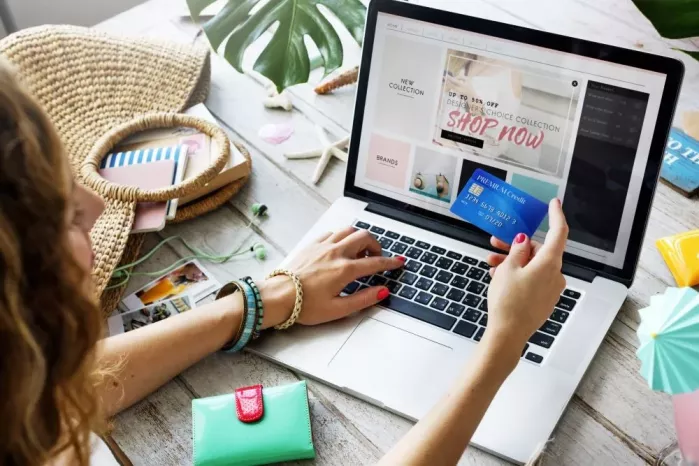 This option does have some drawbacks:
Long delivery times, which can range from a week to a month;
Taxes: Some items may be subject to taxes of up to 40%, and it can be unpleasant to discover this when your package arrives. For services like iHerb using JNE for delivery, taxes are calculated at the time of ordering, and the same applies to Amazon;
The need for certificates for certain products. Without them, your package may not be released to you or may be returned. Therefore, it's a good idea to check the availability of the items you need in online stores in Indonesia first. The most popular ones are Tokopedia and Shopee.
Advantages of online store
Fast delivery: For example, with the courier service JNE, delivery can take just 2-4 days!
These are platforms where various stores act as sellers. Accordingly, the delivery of these goods is also done separately - check where the seller is located. If the seller is in Bali, you can receive the item within a day or even faster. If they are in Jakarta, it will be delivered within a couple of days after confirmation. If they are on other islands, it may take longer. When selecting items, you can use location filters for sellers and choose from the provided options.
Low-cost delivery: With JNE, home delivery can cost as little as 20-40 thousand Indonesian Rupiahs (depending on the weight and dimensions). Depending on the product, store, and promotions, delivery can even be free (Bebas Ongkir), and you can choose this option when placing an order through the app.
No import taxes.
Convenient product returns (e.g., for warranty purposes):
Compared to buying in a regular store in Bali, online shopping is often cheaper and more convenient, with a wider selection. For example, electronics are often priced significantly lower in online stores. It's better to order online than spend a day searching for the gadget you need.
Nuances when ordering
Address:
Many people living in Bali might not know their exact address. You can ask the owner of your house/villa/guesthouse for it. You can also visit the nearest post office to inquire about the postal code for your area. Alternatively, you can search for your house's address on Google Maps.
Meeting the Courier:
Couriers in Bali don't have a standardized procedure. If they arrive and you're not at home, they might: return the package to the delivery service's office, toss the package over your fence into your yard, leave it with your neighbors, place it on your doorstep, or contact you through WhatsApp, among other possibilities. Predicting their actions can be challenging. If your item doesn't arrive within the specified time frame, you can file a complaint (Ajukan Komplain), and after a few days, the money will be refunded to your virtual account. You can use this refunded money for other purchases. Larger amounts are refunded to your bank card, but delivery charges will be lost.
Insurance:
If you're ordering any electronics, consider adding insurance to your order. It may cost a small amount, but it ensures that the courier will handle your package with more care.
Product:
If you're ordering a rare item (from sellers with 1-2-3 sales), it's best to message several sellers first and ask if it's in stock. This way, you avoid losing a few days on cancellation and reordering.
Payment:
Most Indonesian online stores do not accept regular VISA/MasterCard cards for payment. To pay for goods at Indonesian stores, only cards from Indonesian banks are accepted! If you don't have a card from a local bank, you can choose one of the following payment methods:
Indomaret, AlfaMart, Circle K, Family Mart stores: You can pay for the goods in cash by showing the store staff a screenshot with the order number. Then, you can receive the goods at home;
Pos Indonesia post offices;
JNE post offices;
Electronic money systems (such as OVO or GoPay);
Virtual Account from a bank: This is a common practice in Indonesia. A unique account is generated at the bank specifically for the payment of a particular customer. You can make this payment through the bank's mobile app, at the bank's branch through a cashier, or from your bank card. This option is suitable for high-value purchases (above 5 million rupiahs) or if you don't have a card from a local bank. Usually, you have 48 hours to complete the payment. If you want to pay at the bank's branch, tell them "Transaksi" at the entrance, they will give you a ticket, wait for your turn, and pay by showing the virtual account number. You need to have your passport or a copy of it with you;
Sometimes, there's an option for payment upon delivery (COD). If you can't pay by any other method, you should select the COD option in the Tokopedia filters. Shopee also offers the option to pay with cash upon delivery more frequently (you can filter for "Cash on Delivery").
Language:
Most store websites are in Indonesian, but they are usually designed in a way that's easy to understand. If something is unclear, simply use Google Translate or the Google Chrome browser with the Google Translate extension installed. Google can translate the entire page for you, including the product descriptions and store and product reviews. On the
Shopee.co.id
platform, you can select English as the language.
Delivery:
Use the JNE courier service (they typically deliver within 3-4 days). Avoid ordering regular mail delivery (Pos Indonesia). J&T EXPRESS offers expedited delivery. The price difference is usually small, but the couriers work faster. You can also find free delivery options during promotions or in the mobile apps of online stores.
Delivery to Indonesia Only:
If you found a product on an Indonesian online store but you live in another country, you won't be able to arrange direct delivery. You can ask one of your Indonesian friends to buy the item for you with local delivery, and then they'll need to separately send the package to your country. Be sure to consider the cost of shipping and any potential taxes. The purchase might not turn out to be as cost-effective as you hoped.
Happy shopping! 😊