Silver brought from Bali has long been a trend. It started roughly around the time when expat entrepreneurs began producing such jewelry on the island and selling it in their countries. Some believe in the magical energy of this silver, while others appreciate it for its quality and design inspired by the ocean and rice terraces. That's why among those who have ever vacationed or spent winters in Bali, it's hard to find anyone who doesn't have a Balinese ring, pendant, or bracelet.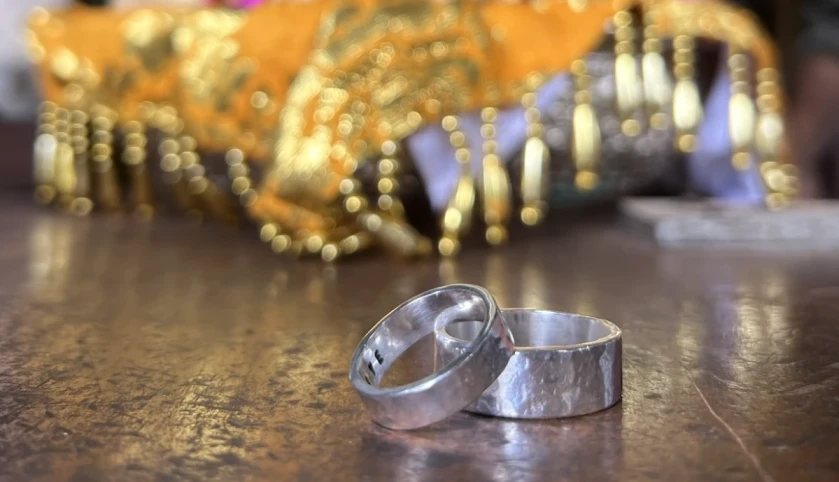 And indeed, silver shops can be found in practically every tourist area. Prices for all tastes, and the quality as well. It might even seem like it's almost the main craft of the Balinese, although in reality, this metal is not mined on the island. All the silver there is imported from neighboring Indonesian islands. But even there, it's not the primary metal that is mined in the country.
The secret of silver's popularity is that it's cheaper and more accessible than gold, which is scarce in the country (because it's imported and expensive). That's why local jewelers work with what they have. Although they do create alloys, and they are indeed of good quality. Most often, jewelry in Bali is made not from pure silver but from a mixture of silver and copper (92.5% silver, 7.5% copper). They do this not to save money but for greater durability. After all, items made from pure silver would be too fragile. To create an alloy, they take thin copper wire and heat it together with silver granules. Then they make plates from this mixture, suitable for creating any object.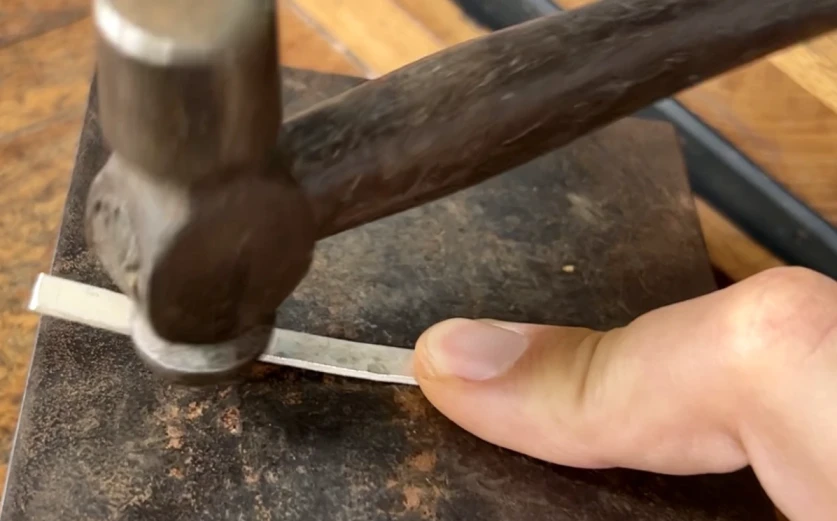 The most popular place to learn the process of working with silver is the village of
Celuk
. It is located near Ubud in the Gianyar Regency. This place is famous for its jewelers who create unique silver and gold items. The jewelry is not only sold in Bali and other Indonesian islands but also worldwide. The craftsmanship traditions in the village date back a hundred years.
It would be hard to come here and not encounter master jewelers. Almost every house has small workshops and shops. When you arrive, you'll realize that creative and talented people live here. Homes are generously adorned with carving and gilding, and even the smallest and inconspicuous structures are tastefully decorated.
In the village of Celuk, you can not only observe the process of handcrafting silver items and buy ready-made jewelry but also feel like a designer. For instance, in some workshops, they will be ready to create jewelry based on your design.
But there's an even more creative option - creating jewelry yourself. Anyone can attend a masterclass. You don't need special skills for this. Moreover, you can do it not only in the village of master artisans. In Bali, there are several places where you can learn to work with silver, and for a relatively small fee, you'll get an interesting lesson and a handcrafted piece of jewelry.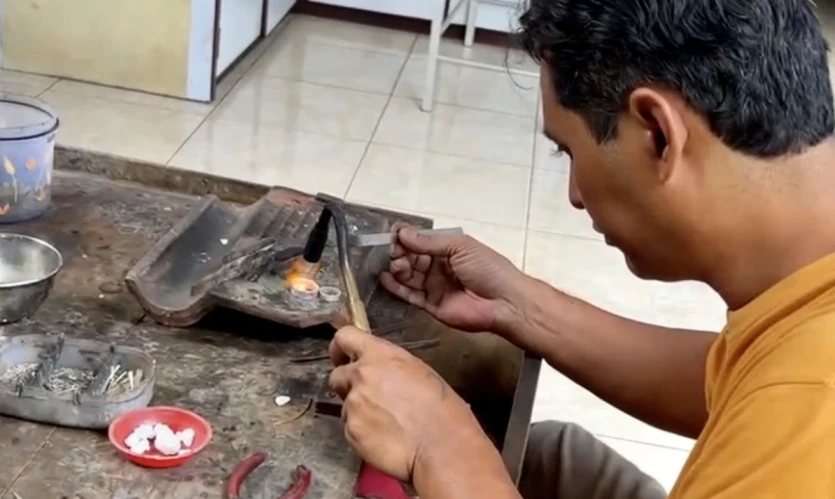 Chez Monique Silver Smith Class
Price: 600,000 IDR (7g of silver)
Duration: 2-3 hours
WhatsApp +62 813-3845-4677
The workshop is located on the premises of a family complex. It's a secluded and cozy place. However, there is ample space to work comfortably. You can create any piece of jewelry here, be it a ring, pendant, or earrings. You can view ready-made examples on display or in the catalog. There's also an option to show the master an image from the internet, and they will guide you on how to bring it to life. The workshop is suitable for people of all ages, and you can come alone or in groups.
The family has been working with silver for over 50 years. Each workshop has at least two specialists to provide individual attention. During one session, you're allowed to create only one piece of jewelry, weighing no more than 7 grams. If you want to make something heavier, please discuss it in advance, as the price will increase accordingly. Precious stones can also be added for an additional fee.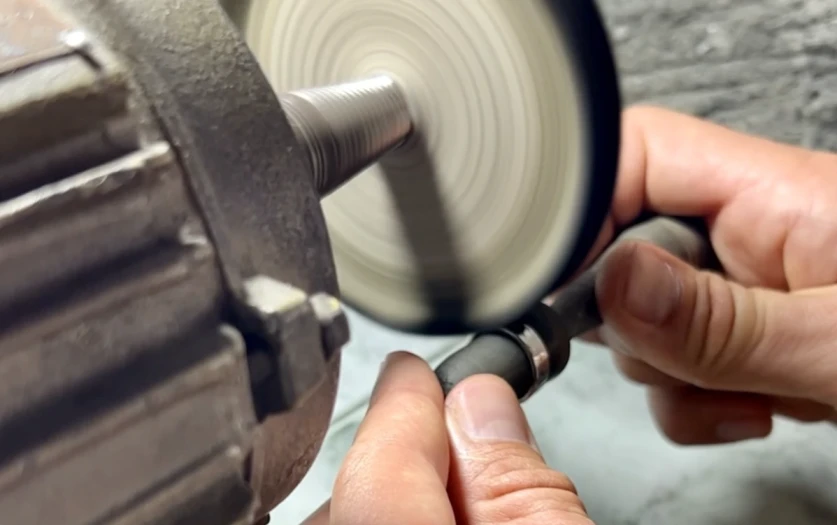 WS Art Studio Balinese Handicrafts
Price: 450,000 IDR per person (includes 5g of silver and a welcome drink)
Duration: 3 hours
WhatsApp +62 813 3955 6696
At WS Art Studio, Balinese crafts workshops are conducted by designer Ayu. An expert will guide you every step of the way, from design to production, so you can get answers to any questions that arise during the process. As a result, you'll understand how to turn silver into a wearable piece of art.
Ayu inherited her silver craftsmanship skills. Jewelry making is often a family affair in Bali. That's why her father and older brother are also jewelers who allowed her to start polishing items at the age of 9. The family created jewelry for sale in America and Australia, so Ayu started honing her skills early. Many who have seen her work say that she handles tools very skillfully and even mesmerizingly.
With Ayu, you can and should share your design ideas. She will help bring any idea to life as a wearable piece of jewelry.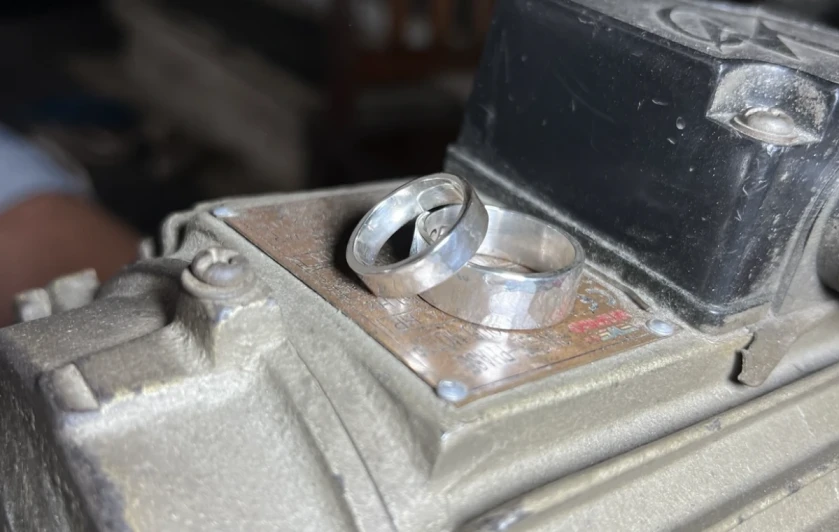 Bali Silver Class
Price: 400,000 IDR (1 person); 750,000 IDR (2 people)
Included: 5g of silver and a welcome drink
WhatsApp +62 822 3640 5858
Experienced silver craftsmen offer to go through all three stages of creating jewelry with them.
Design: Several samples will be offered on the spot, but you can also bring your own idea.
Process: The first thing you'll learn is how to create alloys and shape them, which will later be turned into jewelry.
Result: When all stages are completed, you'll receive high-quality jewelry.
During the work, the craftsmen almost do not use machinery. It's entirely handmade.
This workshop is conveniently located, just 20 minutes from Ubud, 30 from Denpasar, 45 from Kuta, and 50 from Changgu and Nusa Dua. Plus, there's ample parking on the premises.
Ganeca Silver Class
Price: 450,000 IDR (includes 10g of silver, a welcome drink, and a towel)
WhatsApp +62 815 5814 0743
The workshops here are held to support those who still cherish the knowledge of handcrafting with silver. You will learn about traditional techniques used to meticulously craft each piece of jewelry by hand.
Among these techniques are complex processes involving shaping, filling, decorating, and finishing.
A portion of the proceeds from sales is donated to charity.
Ubud Bali Silver Class
Price: 450,000 IDR (1 person); 900,000 IDR (2 people)
Duration: 2-3 hours
WhatsApp +62 815 4659 6599
Traditional silver jewelry production in Ubud. Workshops are conducted by appointment, and you can choose any time slot.
Like in other workshops, you can either replicate a design from the ones available in the workshop or come up with your own. In any case, you'll learn about traditional methods of creating silver jewelry and then get a chance to apply your newfound knowledge in practice.
The workshop is divided into stages:
1. Design selection.
2. Melting silver.
3. Adjusting the mixture or pressing according to the chosen design.
4. Shaping the silver wire/plate.
5. Finally, the finishing process.
Mineral water is included in the price.
There are several workshops here with good reviews and ratings, but there are also others in the villages of Celuk, Ubud, and Changgu. So, open up maps, search for 'silver class,' and find the one that's closest to you. In any case, you'll leave the workshop with a finished piece of jewelry; the difference is only in price and location.