Gunung Kawi Temple in Bali
Gunung Kawi Temple is located near the village of Tampaksiring, about 5 km from the famous Tirta Empul Temple.
35 km from Denpasar
50 km from Kuta
68 km from Nusa Dua
The Ubud area still preserves many ancient monuments, stone sculptures, and caves, especially along the Pakerisan River.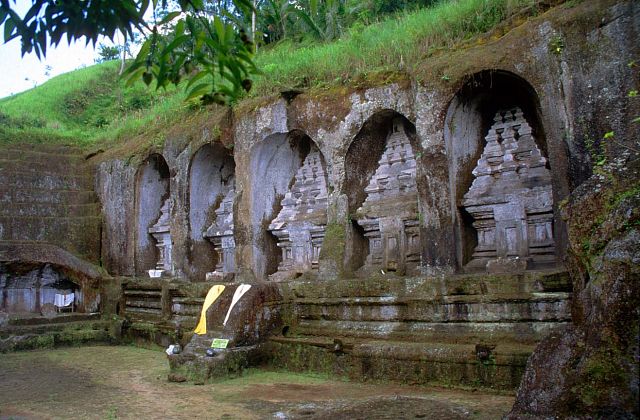 To reach Gunung Kawi Temple, visitors must walk down 100 steps from the parking lot to the riverbank, which runs down the slopes with rice terraces.
Meaning of Gunung Kawi Temple
Gunung Kawi Temple can be translated as "Mountain of the Poet." The river near the temple has been washing away a steep ravine for centuries, so Gunung Kawi can also be translated from Balinese as "long blade" or "knife." Which of the versions is correct is still unknown.
Historians claim that it is the tomb of King Anak Wungsu and his family. However, there is evidence that there was a temple on this site earlier, which has not survived to this day.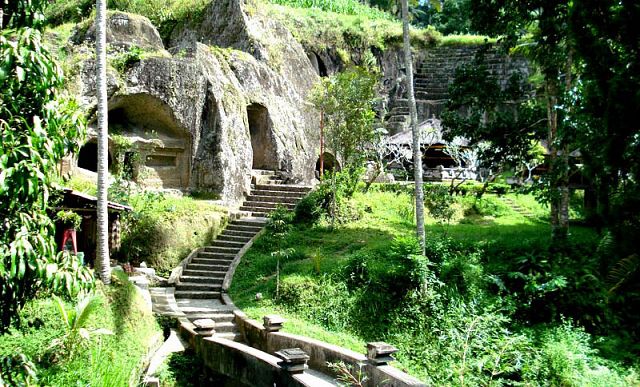 Layout of Gunung Kawi Temple
The entire complex consists of 5 small mausoleums located on both sides of the river. Two complexes are on the east slope, and 3 complexes are on the west slope of the ravine. On one side of the river are the tombs of the king, and on the opposite bank are the tombs of the queen and his concubines.
Near the mausoleums, a traditional Balinese temple was built. If you walk a little further along the path, you can reach a very picturesque waterfall. When visiting this temple, do not forget to bring a sarong and water.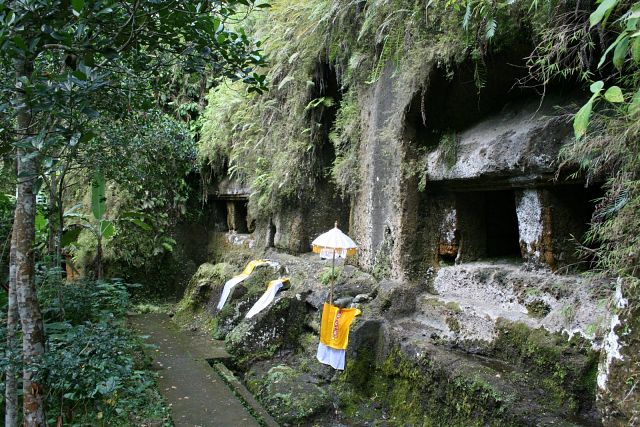 The cost of visiting the temple is 15,000 rupiahs for adults and 7,500 rupiahs for children. You can get to the temple by tourist bus as part of an excursion, or by renting a car or scooter.
Visit ByCosmetics Factory While Heading to Gunung Kawi Temple
If you are going to Gunung Kawi, you can also visit the by-cosmetics factory, where natural cosmetics are made in Bali.