Gitgit Waterfall used to be the most popular waterfall among tourists before Sekumpul became an Instagram sensation. Nowadays, mostly local Indonesian tourists venture to Gitgit. The reason is simple. The descent to it is very easy.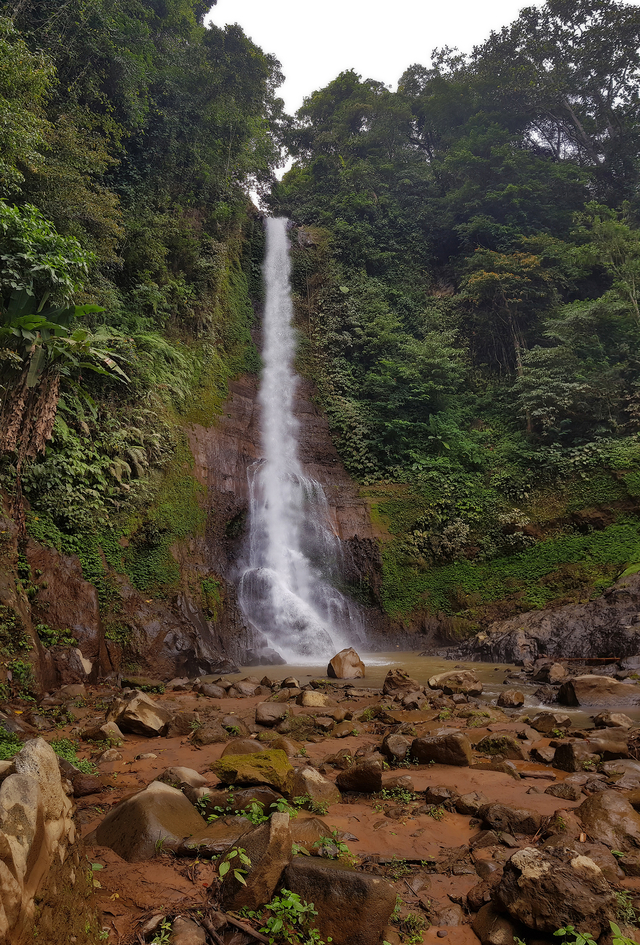 You'll notice several souvenir shops lining the road that descends toward the waterfall. If you've ever wondered "Where can I buy souvenirs?" these shops won't let you down. Just don't agree to the first price you're given. As you pass by the shop, the price of things like sarongs, for instance, can drop by half. Even if you never asked about sarongs at all.
The entrance ticket for Gitgit is 20,000 rupiah.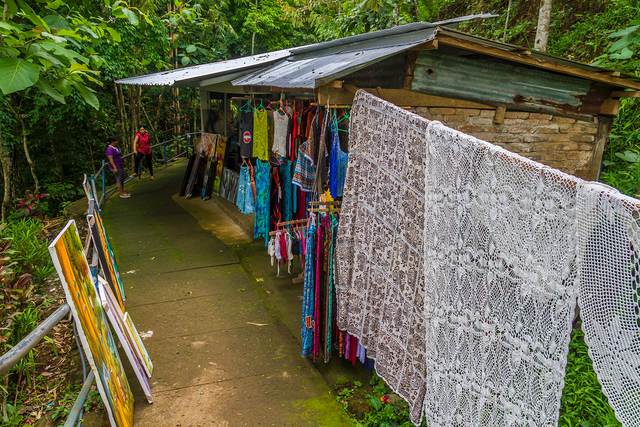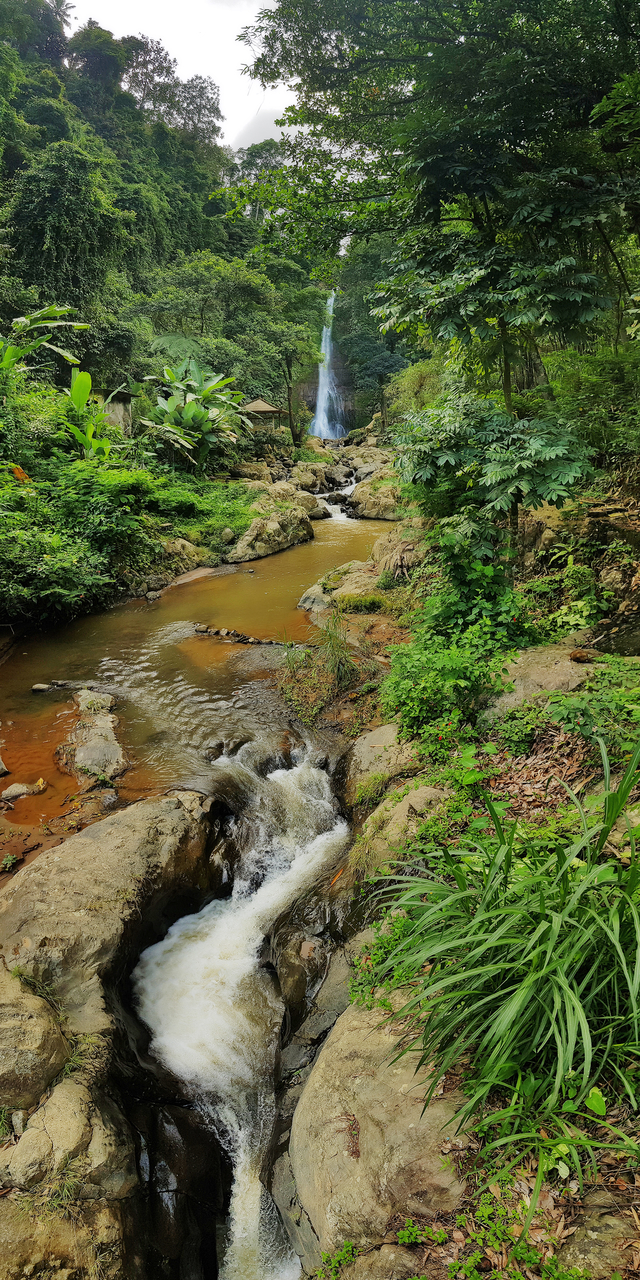 Gitgit Waterfall is 60 meters high and is the highest waterfall on Bali. However, the water in the waterfall's lagoon is quite dirty, especially during the rainy season. Locals say this is due to the fact that a lot of clay was released during the construction of the new road in the mountains and now it gets washed into the rivers and waterfalls during rain. So, if you're offered an activity in the waterfalls near Gitgit, be prepared to swim in murky water.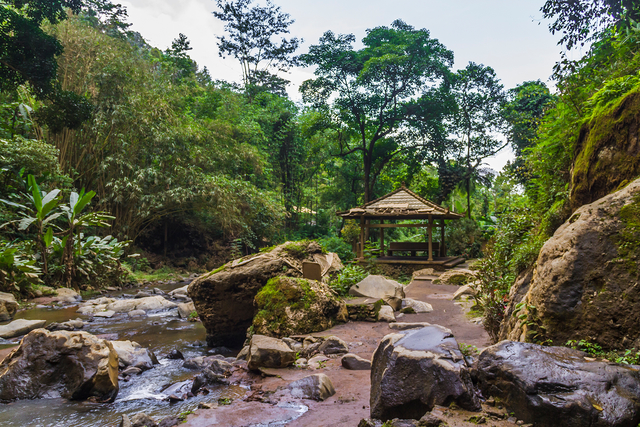 There is a gazebo opposite the waterfall.
There is a temple by the waterfall.
There is a bridge that offers a view of the waterfall canyon.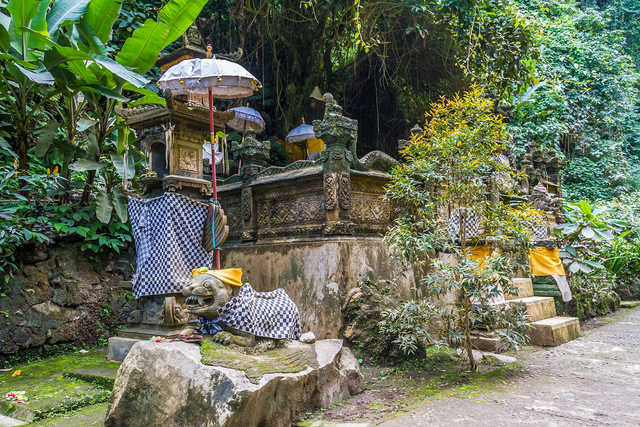 It's not really worth it to make a special trip to Gitgit but if you happen to be passing by, it's worth a visit. Downstream from Gitgit, there are several waterfalls that are located about a hundred meters apart from each other. If you want to see other waterfalls, you'll need to hire a guide. The guides closely guard their territory. At a point by the road 200 meters below the Gitgit parking lot is a sign for Ceburan Waterfall. For a tour of four waterfalls, the guides there ask for a fee of 100,000 rupiah.