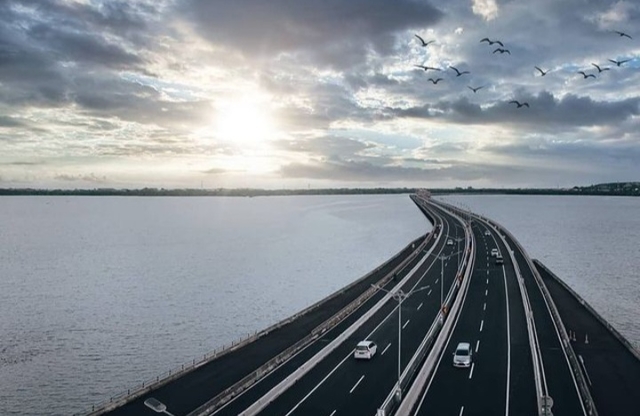 For nearly two years, I've been living on the island without using a scooter for transportation. It may be hard to believe because when preparing for a trip to Bali, you'll undoubtedly come across information that it's entirely unsuitable for pedestrians, with almost no sidewalks, and many interesting places are quite far apart. Even the local population rarely walks anywhere on foot.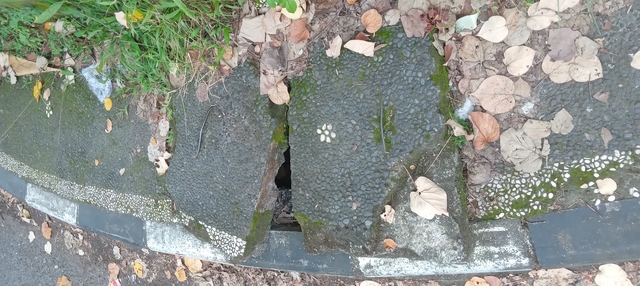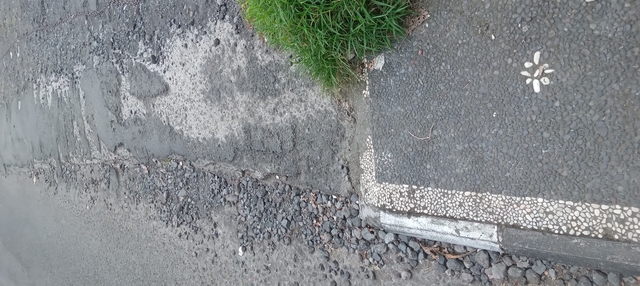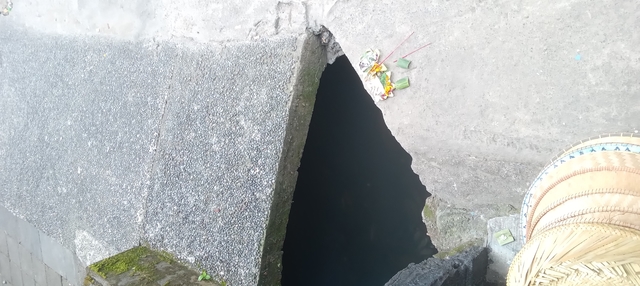 I've decided to share my story with those who are planning to come to Bali and have no experience riding a two-wheeled vehicle. If you have doubts about whether you need to learn to ride a scooter for life on the island, my example may help you make the right decision.
Stage 1 - Beginning:
Just like those who have just arrived on the island, I sat on a scooter on the second day, even though I had no previous experience. I can't say it was easy because the helmet was tight on my head, and I had trouble getting used to it. I also had a couple of incidents on the road, such as colliding with an oncoming scooter on a narrow bridge while giving my friend a ride. I ended up injuring my knee, and my friend hurt his shoulder.
All in all, things were progressing, but one day, I found myself in another very unpleasant situation when I lost control of the scooter and crashed into a barrier on the road. It was a very unpleasant experience, and it deeply affected me. Fortunately, I didn't lose consciousness. Because of this incident, I had to temporarily give up the scooter, which eventually led to my decision to part with it altogether.
Stage 2 - Transition:
Yes, of course, I occasionally used the services of local motorbike taxis, which cost on average 100,000-150,000 rupiahs per trip from one area to another. It's important to understand that certain distances are simply impossible to cover on foot, so Gojek and Maxim services were always very convenient and relatively inexpensive. Otherwise, I would walk the streets and neighborhoods, and at some point, I realized that I could do without a scooter altogether.
Of course, one of the common activities became walking between neighborhoods and accepting rides from those who agreed to give me a lift on their scooter or in their car as a passenger. Often, this was even free of charge. By the way, it was during such rides that I got to know various interesting people. The interactions were not only pleasant but also very useful. For example, one of them responded to my request to help move some items from one villa to another, greatly assisting in resolving the issue quickly and didn't even ask for payment, saying it was a friendly gesture.
Stage 3 - Comparisons:
Based on the journey I've been through, here are my comparative conclusions about whether it makes sense to use a scooter or not:
Pros of life with a scooter:
Quick mobility around the island
Relatively inexpensive transportation
New and exciting experiences
Cons of life with a scooter:
High accident rate
It can break down unexpectedly
Helmets are often uncomfortable, so you need to carefully choose a model and size that fits you.
Pros of life without a scooter:
Simple means of transportation
No need to pay for a scooter
Walking supports an active lifestyle
You can discover new places and paths that you can't reach by scooter
Safety is higher compared to riding a scooter
4. Cons of life without a scooter:
Slower and less efficient mobility compared to using a scooter, often requiring more time for travel.
Higher energy consumption when walking, especially during intense sunlight and on hilly terrain. This needs to be taken into account.
Some areas lack well-maintained sidewalks, and in some places, sidewalks are entirely absent, which can be dangerous. In such cases, you have two options: either call a taxi or find alternative routes.
There are many loud and frequently encountered dogs on the roads. This is important to consider, especially if you are with children. However, personally, I wasn't significantly bothered by dogs because I somehow learned to interact with them in my own way and always made it clear that I meant no harm.
You may get caught in heavy rain and may not immediately find shelter.
It's also worth noting that different areas of the island have their own peculiarities for pedestrians:
SANUR:
This area was one of the first for me, and I moved away from there almost immediately because it didn't particularly attract me. However, I had just started using a scooter at that time, and everything was generally fine. For pedestrians, the area is relatively favorable, as it has well-maintained sidewalks and strategic locations.
SINGARAJA and LOVINA:
These areas are quite peaceful, but I was still using a scooter there as I was in the early stages of my Bali journey. I walked very little back then, but it helped me adapt to walking. I do remember encountering some holes in the sidewalks initially, which was a bit inconvenient. I'll admit that besides swimming with dolphins, these places didn't leave a strong impression on me.
UBUD:
The area itself is relatively small, so walking is often a suitable mode of transportation there. This is one of the reasons why I stopped using a scooter. However, be mentally prepared for the constant solicitation by local taxi drivers, although they are not as aggressive as in other areas.
BUKIT and ULUWATU:
These areas are quite active and have a high concentration of scooters, but overall, I found it easy to get around on foot. I walked an average of 5-10 kilometers per day, which was not a problem. On one occasion, I walked all the way from the "Pura Luhur Uluwatu" Temple to the "Garuda Wisnu Kencana" Park, which was a full 12 kilometers on foot.
CANGGU/SEMINYAK/KUTA:
These areas are heavily congested with traffic and experience constant traffic jams. Therefore, I also chose to be a pedestrian in these areas. It was especially pleasant to reduce distances by strolling along the oceanfront.
AMED:
This is the calmest area of all where I stayed. To give you an idea, you often can't even book familiar taxi services like Gojek/Grab/Maxim there. So, those who love scooters will enjoy this area. The roads are empty, it's very peaceful, and diving in the ocean will certainly be a memorable experience.
For those who prefer to walk there, be prepared for the abundance of hills. Climbing them can require significant effort. Personally, I enjoy such challenges and see them as a way to maintain an active lifestyle.
Stage 4 - Conclusions:
I can confidently say that choosing to live on the island without a scooter has been very beneficial for me in many ways. However, most people choose scooters, mainly for the convenience of quickly getting from point A to point B. I personally know only a very small number of people who have also chosen the path of life on the island without a scooter, but this is more of an exception than a rule.
In general, people react quite unusually when they find out that I don't use a scooter. For example, I still remember the surprise of a young man who caught me on the road and gave me a ride to my hotel. After learning about my preference for walking, he couldn't accept it and was even convinced that I was deceiving him. That's how it goes.