Actual for 2023!
White sandy beaches, turquoise sea, colorful coral reefs, and snorkeling with giant sea turtles. All this can be found on the paradise islands of Gili, which are located near the island of Lombok in the northeast of Bali.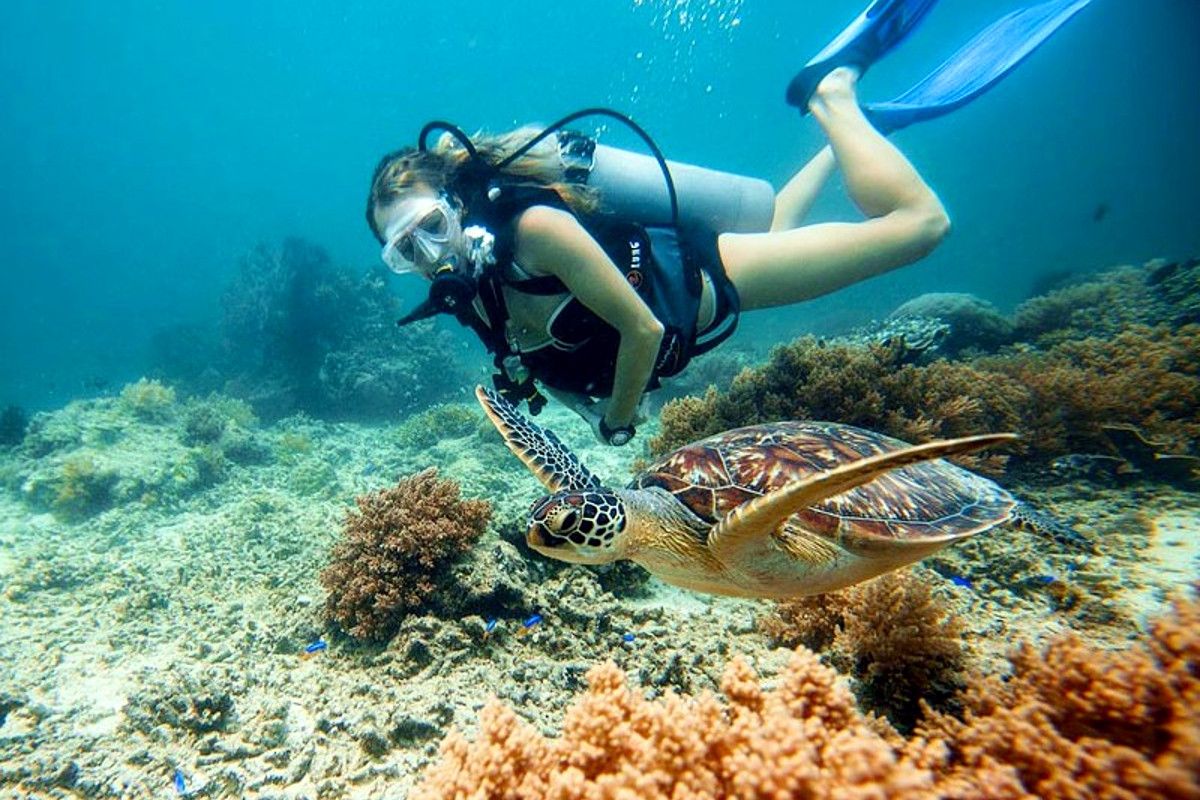 The Gili Islands are a place for tranquility and relaxation. Pleasant walks along small streets, quiet and cozy beaches, and stunning sea landscapes with the peaks of Bali and Lombok volcanoes. At the same time, Gili has everything necessary for a comfortable stay: hotels, restaurants, cafes and bars, ATMs, exchange offices, internet, diving centers, and water sports.
Each of these islands is unique. Which one to choose?
Gili Air
A small picturesque Gili Air is created for those who seek solitude and tranquility but do not mind spending the evening in a cozy beach bar.
Gili Meno
Peaceful Gili Meno, the smallest, cleanest, and most romantic of the three islands. Ideal for a honeymoon or a meditation retreat.
Gili Trawangan
Gili Trawangan will appeal to those who love meeting new people, communicating, and having fun. This is the largest, noisiest, and busiest of the islands.
MyBaliTrips.com
offer good prices on Gili tickets - from 285,000 rupiahs for transfer and boat. You can book them
here
.
Guaranteed quality and safety of boat and car transfers.
No need to worry about exchanging money, as the tour price already includes all costs.
A personal assistant throughout the tour who will help with any questions or problems.
The opportunity to choose between individual or group tours.
To enjoy your stay on the islands, you can book tickets and get there yourself, or go on a tour where everything is already included: transfer, hotel, meals, and snorkeling.
Two-Day Tour to Gili Trawangan
A cool two-day tour to Gili Trawangan
is suitable for those who just want to enjoy the joy of visiting Gili and not think about anything. Everything has already been planned by professionals!
Our managers will answer all your questions in
WhatsApp
Have a good holiday!