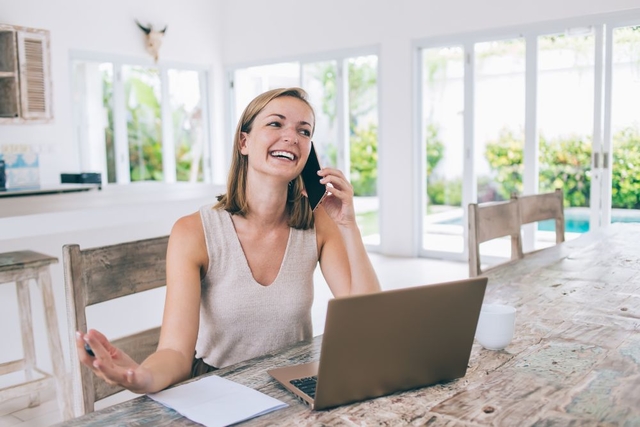 What is PT? How do I get a licence to operate a company? Can a company owner hire himself/herself as an employee? And how much does it cost to do all the paperwork?
If you are planning to start your own business in Bali, this article will give you the answers to the most pressing questions. It will show you how to make sure you don't make any mistakes that can cost you time and investment.
The first place to start is by flying to Bali and getting involved in life on the island. The fact is that so many interesting entrepreneurial ideas fall apart once you get to know Bali in person. What comes up on the mainland may not fit in with the local flavour at all.
Bali in real life is different from what social media broadcasts. If only because the specialness and character of the island is simply impossible to convey through photos or videos. It has a very special atmosphere, a very different pace and lifestyle. And even if you know exactly who you are and what you want from life, your thoughts can change quite quickly.
A lot of entrepreneurs who are already living on the island and have set up businesses here tell us that they started off quietly in Bali and that it has helped them achieve success. There are a myriad of opportunities on the island, but to find your niche and understand exactly how to realise your ideas, you need to see it for yourself.
This article discusses the different types of companies a foreigner can set up in Indonesia, how they differ, how they get registered and other details about setting up a business in Bali.
Satya Pramana Putra
, director of
Legal Indonesia,
shared this information with us. The company provides visa and business start-up services.
What types of companies can a foreigner open in Indonesia and how do they differ?
Perseroan Terbatas (PT) is a Limited Liability Company (a legal entity whose capital is divided into shares). There are 2 types of Perseroan Terbatas in Indonesia, they are PT PMDN (local company) and PT PMA (foreign company). These two types of companies are usually opened by foreigners.
PT PMDN (Penanaman Modal Dalam Negeri, a local company)
This type of company can only be owned 100% by Indonesian nationals.
To open a local PT PMDN company, you need:
🔹two local shareholders;
🔹one local director;
🔹one local commissioner.
That is, such a company is registered in the name of two Indonesians (director and commissioner). The director manages the company, concludes transactions, organises all operations and is responsible to the state. The commissioner performs a supervisory position, oversees the director's work, checks his reports, and approves the annual financial statements. You, on the other hand, act as the sponsor of the business. But in fact you have no legal rights in this company.
In this case, a loan agreement is signed, for example, which does not entitle the nominal owners to claim any profit from the company. Typically, such people are paid a salary ($500-700 per month). Plus a contractual fee for making the company their own.
If you suddenly have an internal conflict or the company runs into financial difficulties, you simply terminate the contract and look for other people to work with. The change of ownership does not require the dissolution of the entire company.
You can act not only as a sponsor in a company, but also as an employee, for example as a general manager. This will allow you to make a working КITAS (limited leave to remain). This type of visa is only issued for a specific company and a specific position, it does not allow you to work in different organisations or hold more than one position. On the basis of this type of company, it is not possible to make an Investor KITAS.
Unlike the PT PMA discussed below, there are no prohibited activities (such as a beauty salon or café) for the PT PMDN. And so this company option turns out to be very convenient. The only important process before the start-up is the conclusion of internal agreements and contracts within the company, which are negotiated on a case-by-case basis and are handled by specialists whose contacts we usually make available to our clients.
PT PMA (Penanaman Modal Asing, a company with foreign capital)
This type of company can be established by two or more foreign legal or natural persons with 100% foreign capital.
If two persons start a company, the shares of the company are divided between the owners in almost any percentage ratio. 50/50, 30/70, 10/90, 1/99. (It is important to bear in mind that an investor KITAS can be issued to the founder of the company with a share of at least Rs 1,125,000,000 = 11.25% of the company). One will be the director and the other the commissioner.
For a company with foreign capital, you need:
🔹Two foreign individuals or entities;
🔹one local or foreign commissioner;
🔹One local or foreign director.
The requirement that a PT PMA shareholder be an Indonesian citizen arises only if the company's sector is not on the Negative Investment List (DNI, Daftar Negatif Investasi - a document regulating restricted industries).
The list of activities closed to PT PMA changes quite often and can be found on the
OSS website
.
What is the authorised capital for a PT PMA and how is it accounted for?
The authorised capital of a PT PMA today must be a minimum of 10 billion Indonesian rupiahs (approximately $700,000). The OSS is part of the Ministry of Investment and oversees this process as well as the licensing of PT PMA activities (more about licensing below).
The payment of share capital after registration of a company is an internal matter of the company. Thus, the founders can pay in the share capital immediately after the opening of a bank account under the respective item, or they can pay in the share capital during the life of the company and distribute it to various needs, i.e. invest it.
These must be funds in the company's bank account that are directly related to the company's activities.
The categories of expenditure that can be counted as investments are:
1. Purchase of land (only if the activity is related);
2. A building (only for the respective business activity);
3. Internal purchases: office equipment and consumables such as furniture, computers, software, vehicles (motorbikes, cars), etc.
4. Overseas purchases: purchase of a car, including tax, freight, installation;
5. Other investments: Deeds of notary, consultancy, licensing of documents, building design, transport, employee salaries, electricity, water, internet, taxes, office rentals;
6. Working capital (3 months): raw materials, office work, salaries.
The main way to prove the share capital is by a letter with a declaration of paid-up capital, provided by a notary, signed by all members of the Board of Directors together with all founders and all members of the Board of Commissioners of DH, in which they confirm that they invest this amount in the economy of Indonesia.
All cash flows of the company must be confirmed by official documents and submitted in the form of a report. A report must be made every three months. If the company does not report for the last period, it will be calculated until the next period (after three months).
It is better to consult specialists for more details on all the intricacies of working with share capital reports so as to get all the necessary answers for your particular case.
What happens if I fail to pay the full amount of share capital?
If you submit all your investment reports on time, the OSS will not have a reason to check on you. But even if you do receive a visit, the first time you will simply be asked to correct any deficiencies you discover. The extreme measure used for failure to pay the authorised capital is the withdrawal of the company's main business licence.
What do I need to know about activity codes and licences, what are the restrictions?
Before starting a company, it is important to determine the main activity. In Indonesia, there is a system of business codes (KBLI - Klasifikasi Baku Lapangan Usaha Indonesia). You choose your main activity and several additional ones. At the same time, no one forbids them to change in the process, you just need to keep in mind that any changes in the documentation of the company after the opening is quite costly (from 10 million rupees).
It is important to understand that the activities you specify when starting a company must overlap with each other and not be from completely different areas. This is monitored by the OSS department. If you are planning to open a multifunctional company, it is better to set up several different firms.
Most activities in Indonesia require either a licence (they come in free and fee-based, from 5 to 100 million rupiah) or a special permit. Most permits and licences can be obtained through the OSS system, but for some it is mandatory to apply to the relevant government agency. For example, education-related activities require approval from the education ministry. Finance-related activities also require specific approvals from the Ministry of Finance or Central Bank of Indonesia. Without this document, you cannot open a bank account or start a business. This approval must be obtained within three months after opening a company.
What documents must an entrepreneur prepare in order to start a company?
A photo or scan of the founders' passports is sufficient for company registration. You also need to choose a company name. It must consist of three English or Indonesian words. Words cannot be two or fewer letters, punctuation or ligatures cannot be used, and words such as "company", "corporation" or "club" cannot be used in the name.
If the company has its own real premises where it will be registered, a land certificate, IMB (Izin Mendirikan Bangunan - building permit) and commercial lease agreement must be provided.
Read more about office lease.
The company must have a registered address. When registering you must provide your address or lease it. But there are some restrictions. For some activities must be a real address (cafes, childcare centres, water tourism, manufacturing, etc.). For some activities a virtual address is sufficient (trade, IT, consulting, tourism (tourist services), tour booking e.g.).
If the entrepreneur himself provides the address (actual or virtual), you need three documents
🔹commercial lease agreement;
🔹land certificate;
🔹IMB (building permit).
If the entrepreneur applies to us, our partners provide all these documents themselves. A peculiarity of virtual offices is that many of the organisations that rent them out have certain restrictions. For example, it is not possible to take out a loan and give this address when receiving money from the bank, as foreclosure can then come to the property owners.
Virtual offices can also be real premises for events or meetings. The inspection authorities can and most often do come there. When companies open an account, for example, they have to pay a visit to take pictures of the building, the premises themselves. All correspondence is sent to the address stated in the company's statutory documents. There can be one main address and several additional addresses.
Another important thing to be aware of is this. The OSS system is divided up into districts, i.e. areas where certain activities can be carried out. For example, in Seminyak there are a lot of restrictions on types of activities, but in Denpasar there are practically no restrictions.
When you register a company, when you give your address, there is an automatic system. If the area you specify is already loaded into this system, there is an automatic matching of business and address. And if the data does not match, then you will be refused a business license NIB, respectively, the company can not conduct business. But there are some areas that are not loaded into this system, like Denpasar. That is why we have chosen partners there.
There are also tourist or industrial areas. And, if you are planning to do any kind of manufacturing (clothes or cosmetics, for example), your premises must necessarily be in the appropriate zone.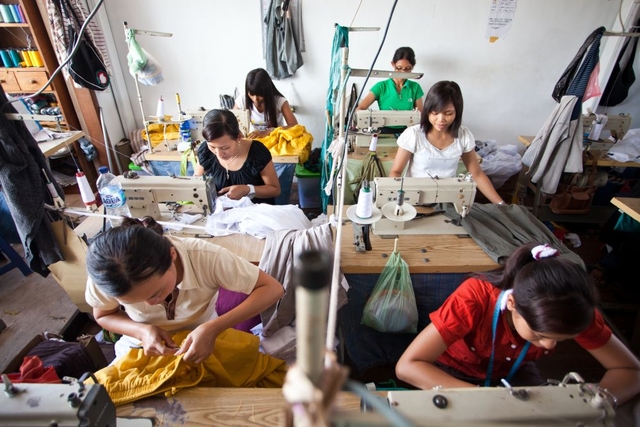 We discuss all of these points with our clients on an individual basis, as each case is different.
How much time and money does it take to start a company?
Company registration is completed by obtaining a NIB (business licence) and at this point it can take up to 2-3 months. It depends on the number of activities and whether they are approved or not. Now the NIB takes quite a long time to be issued and in many cases the issuance of a business license is refused.
Before the legislative changes in September 2022, it was possible to open a company in 2-3 weeks regardless of the number of activities. Currently, it is possible to open a company in such time only if the company does not have more than two types of activities.
Legal Indonesia's company incorporation services cost Rs 20 million. This cost includes a registration period of 2-3 weeks and two types of activities. That is, if two activities are registered, the company will be incorporated within 2-3 weeks. If more activities are required, the cost and timing is calculated individually.
What do I need to know about taxation in Indonesia?
There are two systems of taxation in Indonesia:
🔹A simplified system. It provides for a 0.5% monthly tax on the total turnover of the company. This system of taxation is relevant for companies that do not have large expenses and mainly have only profits. It is valid for the first three years or until the company reaches a turnover of 4,800 million rupees ($250,000). After three years or reaching such a turnover, the tax automatically becomes 22% of the company's net profit.
🔹General system. Provides for a tax of 22% per annum on net profits. This system of taxation is suitable for companies that have expenses, for example, for the purchase of equipment. There are also taxes on wages, services, rent, dividends, etc.
It is important to note this nuance. Very often the founders of companies use a corporate account to pay for personal expenses, even to pay for a villa for the director, etc. We advise clients not to do this and to use company funds only for business development because such payments can provoke unwanted attention from tax authorities.
How complicated is the accounting system?
There are four types of company accounts.
Any legal entity in any country is obliged to keep not only tax records, but also accounting records. These have to be drawn up on a monthly basis. Based on this accounting report, an annual report of the company is filed.
There is also a monthly tax report. For example, if a company has employees, tax is paid for them on a monthly basis, so a monthly tax report must be filed.
There are also investment reports on the company's expenses (salaries, equipment purchases, legal fees, etc.).
Our company has a tax specialist and an accountant who takes care of all the organisation of this process.
How are profits withdrawn in Indonesia and how much tax is paid on them?
It is quite difficult to withdraw money from an Indonesian company, as it is from any legal entity in any jurisdiction. Therefore, it is only possible to withdraw officially through dividends at the end of the financial year. That is, some of the profits can be withdrawn as dividends under tax of 10% (if the founder has a personal tax number) or 20% (if no personal tax number).
There is a less formal way of withdrawing funds via the director's and commissioner's salaries. But in this case there is a progressive payroll tax and for those who are going to withdraw large sums from the company, in many cases this is not suitable. For example, if up to Rs 500 million is withdrawn, 25% tax is payable and this option turns out to be unprofitable.
What are the specifics in hiring employees? Can PT PMDN and PT PMA companies hire foreign nationals?
There is a certain ratio of locals to foreigners when hiring employees. An acceptable proportion is when there is one foreigner for every five Indonesians. In this case, a KITAS worker is made for the foreigner. First an employment contract is drawn up, then the foreigner gets a work permit and only then does the foreigner apply for a CITAS visa.
In Legal Indonesia, such a working KITAS costs 15 million rupees, but depending on the package of documents provided, the amount may vary.
There is a fixed compulsory tax on the foreign employee, which is $1,200 per year. The tax is payable on obtaining an IMTA work permit and a working KITAS can be issued on the basis of this document. There is also a tax on wages and it is progressive, ranging from 5% to 30%. The higher the salary, the higher the tax. Often the difficulty is that some positions may not be available. For example, you cannot get a job as a manicurist in a beauty salon. In such cases, some related position (beauty specialist, which implies only a hairdresser) is taken. The list of positions for which foreign employees can be hired is periodically updated. It is therefore necessary to check whether the position you are interested in is available or not before applying for a KITAS worker.
There are a lot of fictitious investors. Companies are often set up just to get visas. How is this monitored and what is the risk?
We strongly advise against doing KITAS without your company. Agencies providing such a service are putting their clients at incredible risk.
The principle is quite simple. A company is registered under the name of a fictitious director and everybody is registered as its founders. At the beginning everything is fine, but in about half a year or so, real problems begin. Starting with huge fines and ending with deportation without the right to enter Indonesia.
The fact is that the misuse of the company in such a scheme is obvious, and if the founders do not know each other and do not have their statutory documents in hand, this immediately becomes apparent upon inspection.
KITAS are strictly purpose-built visas. To simply make a KITAS for the purpose of holiday or residence is quite reckless. Yes, investor's KITAS is the easiest and quickest to make, but it still has serious obligations behind it (to invest foreign capital, conduct business, etc.). As we said before, these issues are monitored quite seriously by the OSS, involving the immigration office, and the consequences can be most unpleasant.
It is not easy to open a business in Indonesia and run it successfully. Even at the paperwork stage it is easy to get bogged down in the volume of information and confuse yourself with unfamiliar acronyms. But nothing is impossible. Hundreds of successful businesses run by foreigners in Bali, including beauty parlours, wedding agencies and even laundromats, prove this. The most important thing when setting up a business is to put your company in the right hands. And step by step, go towards success under the guidance of professionals.