Are you ready for a unique adventure that will leave memories for a lifetime?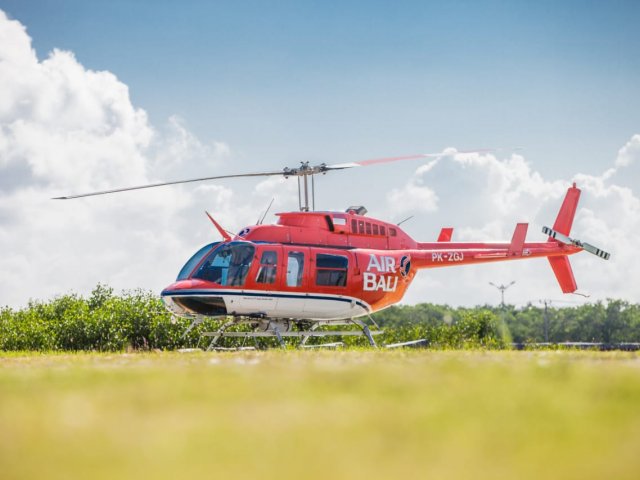 Take to the skies above the mighty tropical jungles 🌴, explore the caldera of Mount Batur 🌋, admire the beauty of the UNESCO-listed rice terraces 🏞️, fly over the mystical Tanah Lot Temple 🏯, located in the middle of the Indian Ocean.
From the heart of Bali, you will visit the picturesque attractions of the Island of the Gods.
A helicopter flight 🚁 is suitable for both sky-loving romantics and thrill-seekers who want to experience exciting aerial maneuvers.
Fly Bali Heli offers safe helicopter flights on the Robinson R66 helicopter. On board, you will find a comfortable passenger cabin for 4 people, a professional pilot👮🏽‍♂️, as well as high-quality service and unforgettable emotions.
Each flight includes a free photoshoot 📸.
💥Choose a flight program and enjoy breathtaking views of Bali with us!