Bali is not only a beautiful place for beach holidays and surfing but also a paradise for golfers. The Island of the Gods has long held the status of the most beautiful golf destination in Asia.
The warm weather year-round and a short rainy season make golfing exceptionally comfortable. Currently, Bali boasts four world-class golf courses, constructed and designed by globally renowned players Greg Norman and Nelson & Hartworth, predominantly attracting players from Australia.
In addition to the international courses, Bali has two other national standard golf courses that are more budget-friendly and are mainly favored by players from Asia. Let's explore some of the golf courses in Bali.
New Kuta Golf Club
WhatsApp: +62 811-381-333
Working hours: Monday to Sunday from 06:00 to 18:30.
Opened in 2013.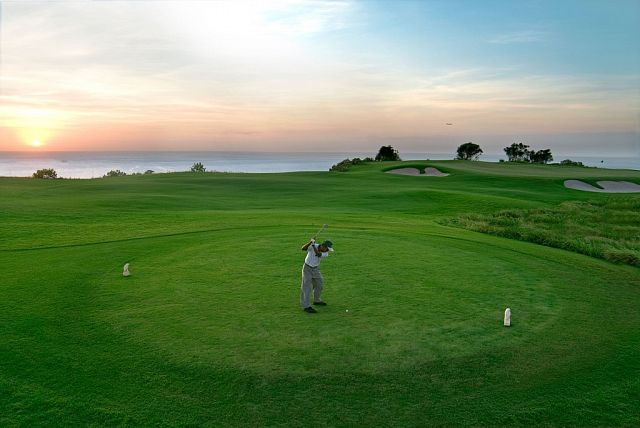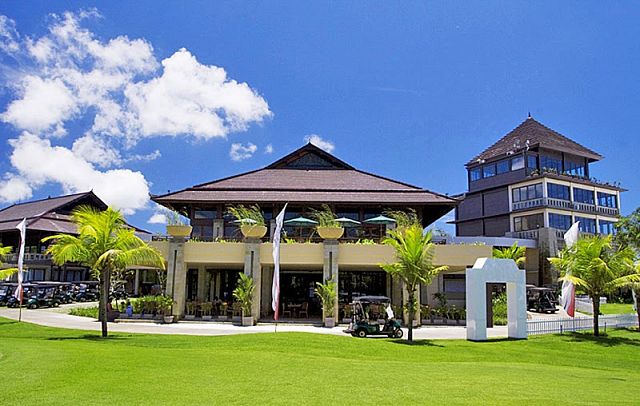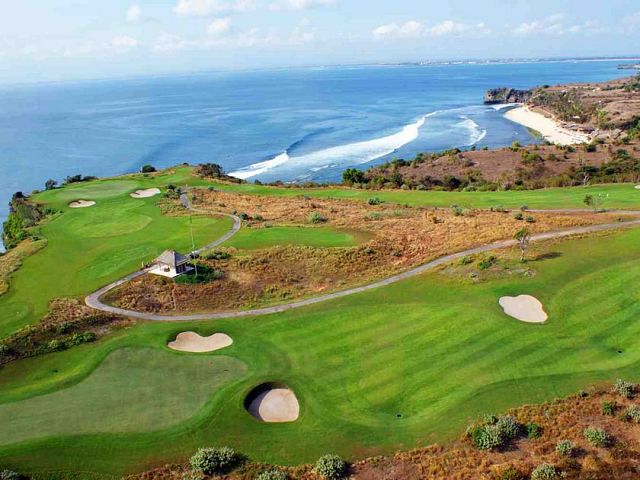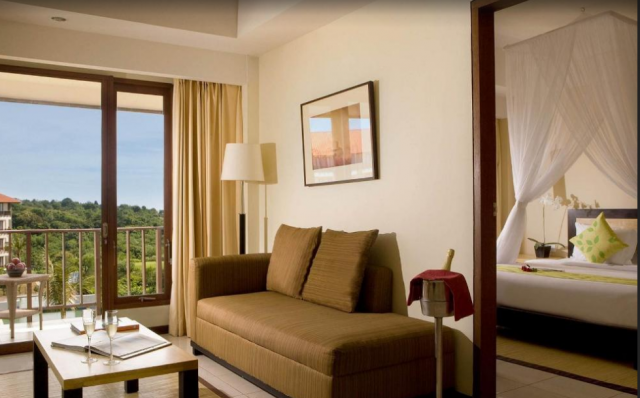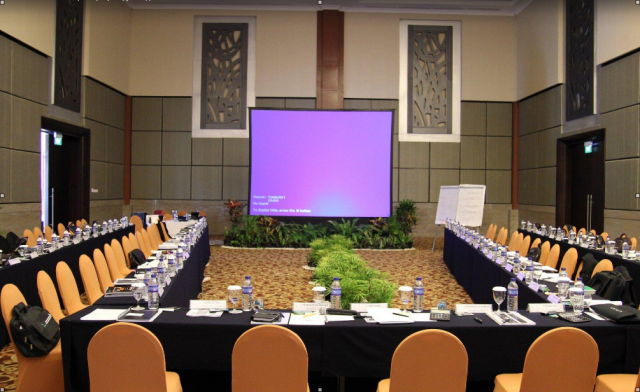 Посмотреть еще
1 фото
Situated on the southwestern edge of the Bukit Peninsula, a 20-minute drive from Ngurah Rai International Airport.
- An 18-hole golf course designed for international championships and meeting global standards.
- Suitable for both beginners and professionals, offering individual and corporate events.
- Facilities include a restaurant with Indonesian and international cuisine, a meeting room for up to 200 people, a clubhouse, spa, training area, golf school, and dressing rooms.
- Golf Cart is provided to all players, and helpful caddies accompany and assist throughout the game.
- Prices start from 900,000 Indonesian Rupiah for Indonesian citizens and KITAS holders for 9 holes. Reservations can be made via WhatsApp or the website.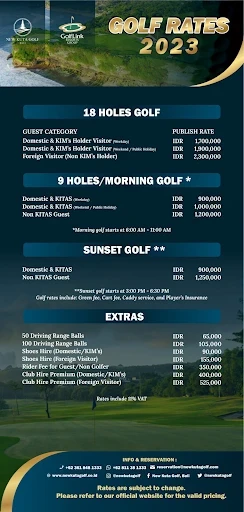 National Golf Club
Phone: +62 361 771 791
Operating hours: 6:30 AM to 6:30 PM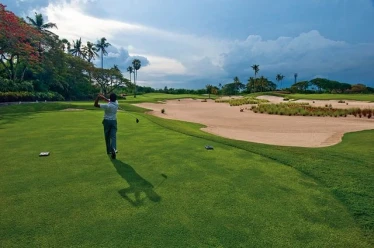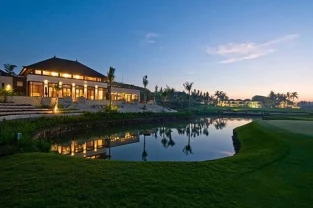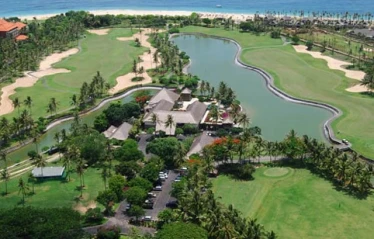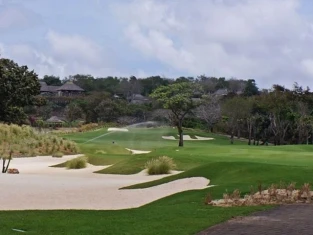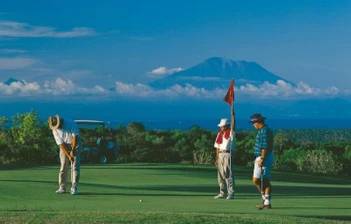 This is a beautiful, vast area (72 hectares). The field's excellent design makes it probably the best club in Bali. However, being in Asia, the quality, in some places, doesn't quite reach European standards. The club has a slightly "tired" look.
Situated within the Nusa Dua resort complex, it's an expensive place for advanced players. The 18-hole course meets world-class standards, with golf carts available. Charming caddies will accompany you during the game.
The club features a cozy restaurant, bar, equipment rental, VIP lounge, specialized golf shop, and convenient changing rooms. The "Stay at the Villa and Play" package starts from 9 million rupiahs per night. The website is somewhat outdated, and online booking works intermittently. For contact, they suggest using email or phone.
Bali Handara Golf Resort
Phone number 62 362 342 2646
Located in the northern part of the central Bedugul area, at an altitude of 1142 meters surrounded by mountains and ancient jungles. Scenic mountain lakes are nearby.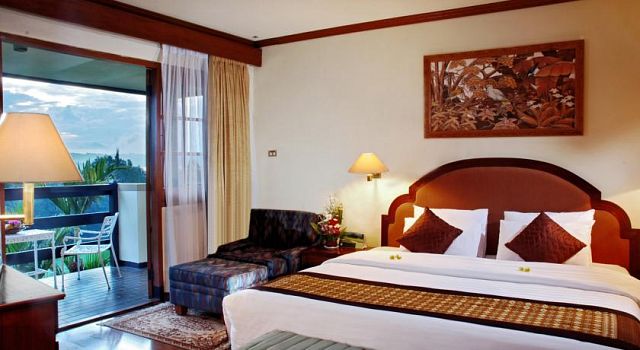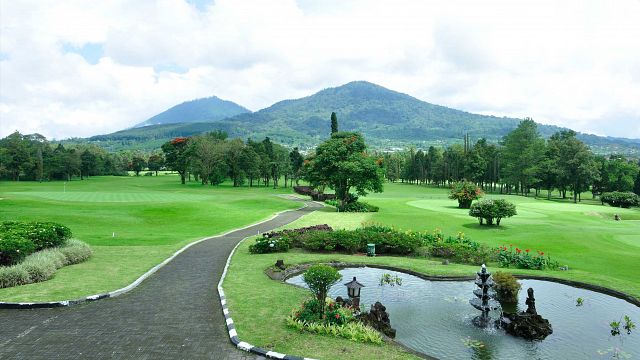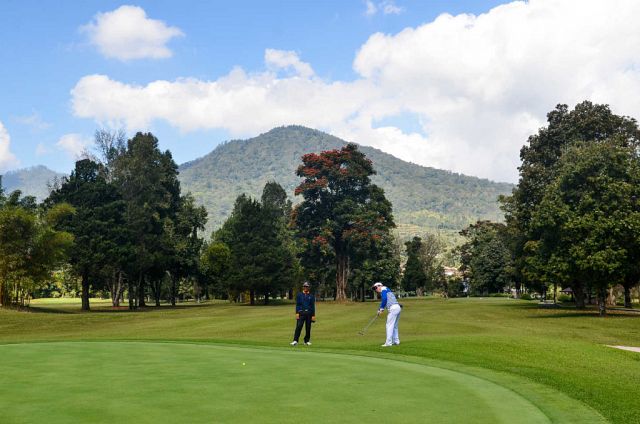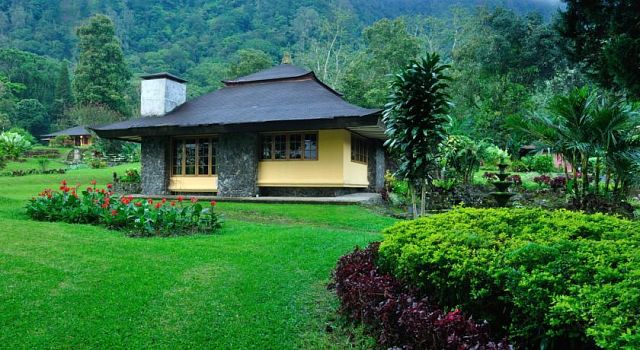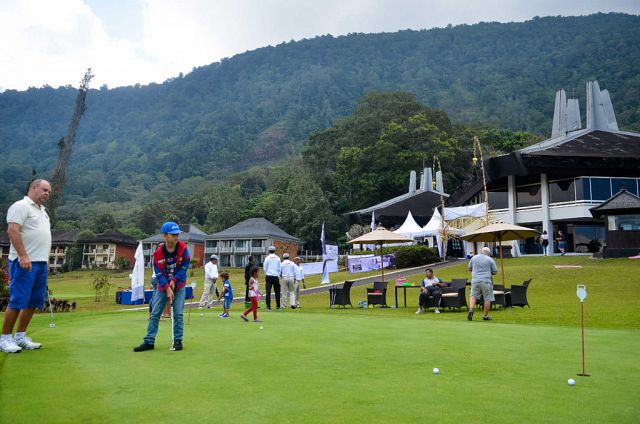 Посмотреть еще
1 фото
The resort recently received the Luxury Lifestyle Awards' international recognition, winning the "International Sustainable Awards 2023" or ISA-2023. The climate, designed by world-renowned golf figures Peter Thompson, Michael Wolferidge & Associates, makes it a comfortable place for golf on Bali.
From Ngurah Rai Airport, it's a 120-minute drive, 120 minutes from Nusa Dua, 90 minutes from Kuta, and 60 minutes from Tanah Lot.
Handara Golf & Resort Bali attracts players from around the world and has been recognized as one of the most iconic in Asia. In 2015, Golf Magazine awarded it "Best Golf Hotel in Indonesia." Although slightly faded over the years, renovations are underway, maintaining the course's high standards.
Golf lessons are available for guests, and equipment rental is complimentary. The shop offers golf equipment, clothing, and accessories. The changing room is fully equipped with a hot shower, hairdryer, and toiletries. Golf carts are provided.
Golf prices start from 950,000 rupiahs, and the least expensive room in the resort can be rented for 500k.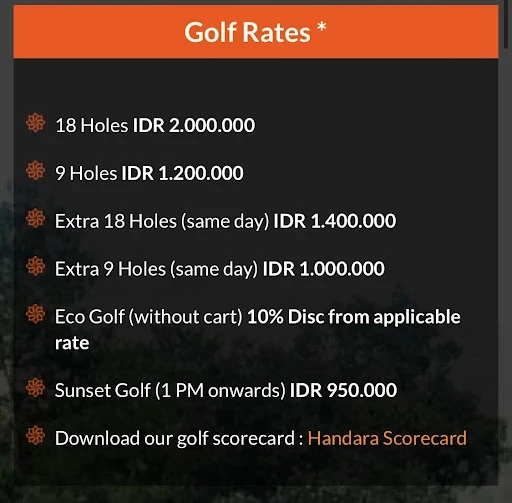 Trips to this resort are provided by the MyBaliTrips service. These are two-day golf journeys to the Balinese Switzerland for players of different levels. The tours include an instructor if you're just starting or want to improve your skills, or you can simply enjoy 18 holes on an excellent course. More details
here
.
Bukit Pandawa Golf and Country Club
This 18-hole golf course is situated on impressive Balinese limestone along the southern coast of Bali, near Pandawa Beach. The unique feature of this course is its suitability for those with limited time. Players who don't have four to five hours can complete a round in just two and a half hours before work, after work, or even during a break. The course architecture allows for a 120-minute round. Another notable feature is its unique landscaping scheme with a special type of grass, providing a nearly perfect surface.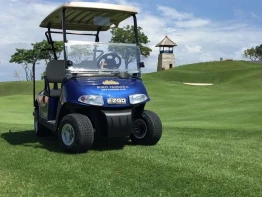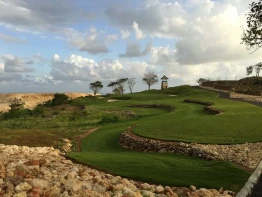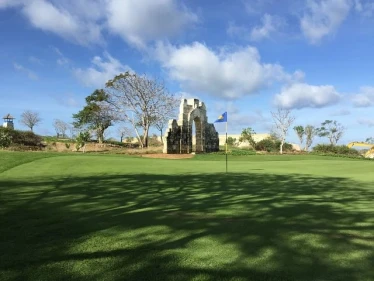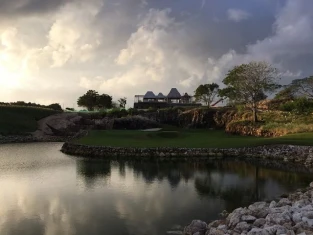 Thanks to local architects Antony Liu and Ferry Ridwan, who skillfully used natural materials such as stone, wood, and water, the clubhouse harmoniously blends with the surrounding nature. It features an excellent bar, swimming pool, shop, golf equipment rental, and a restaurant/cafe with a breathtaking ocean view from the top floor.
Currently, there's a good promotion for games: 1,650,000 IDR per person. The price includes 18 holes, cart fee, caddy, player insurance, and 11% government tax – caddy tips are not included (recommended tips are 150k for 18 holes). Golf club sets are available for rent starting from 440k rupiahs.
Phone/WhatsApp: +62 081236 282828
Virtual Golf
For those who want to try golf without significant investments, there are several places with virtual golf on Bali.
Smash Factor
Open hours: 8:00-22:00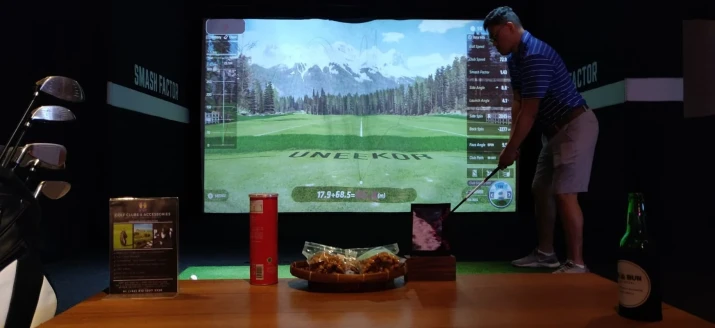 According to the owners, this is the best place in Bali for virtual, room golf, located in Legian. Prices are quite democratic, only 200k per hour. The simulation accuracy is promised to be the highest, achieved by cameras tracking both the club and the ball at a frequency of up to 3000 frames per second. You can play on more than 129 famous world courses, staying in one place, in a cool environment with drinks, cocktails, and beer. There are also instructional lessons, and Smash Factor hosts entire tournaments with prizes and certificates.
Indoor Golf Bali
Opening hours: 9:00-22:00
Phone number: 0882-1380-9939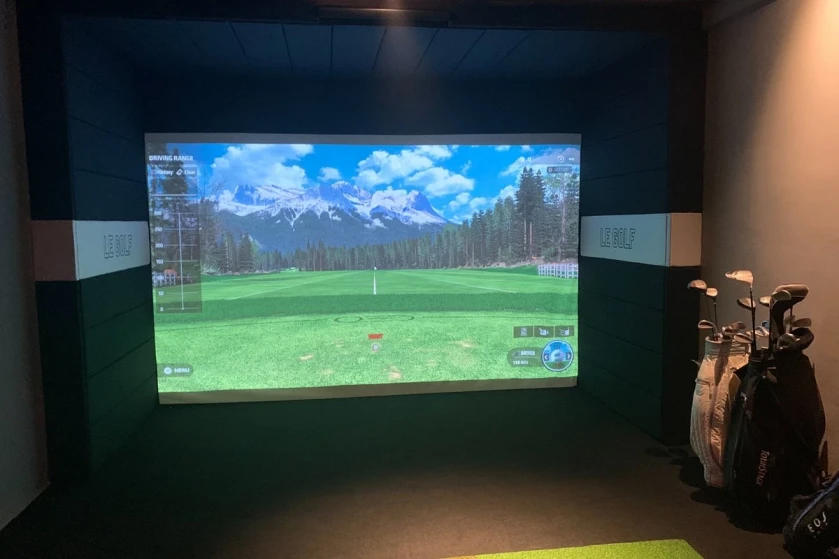 Similar to the previous location, this offers a game simulation where you use real clubs and balls, and the computer calculates the flight. Everything is displayed on a huge screen in front of you. This place is located in Kerobokan. There is no website for booking; you can contact them by phone or WhatsApp.