Just imagine! After waking up in the morning, all you need to do is open the door to your terrace and dive into the clear water for a refreshing swim before breakfast!
Indulge in bliss in paradise: Sofitel Bali Nusa Dua Beach Resort
Endless white sandy beach, contemporary luxury, culinary excellence, and a sparkling lagoon-shaped pool - all of this awaits you at Sofitel.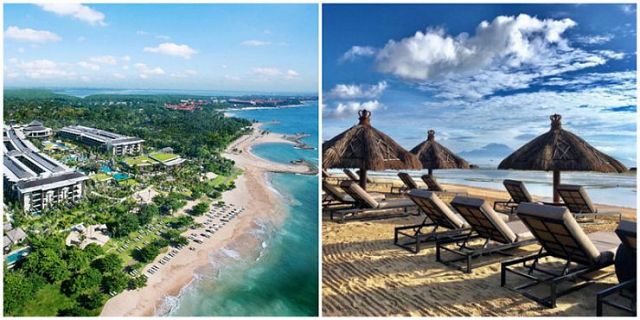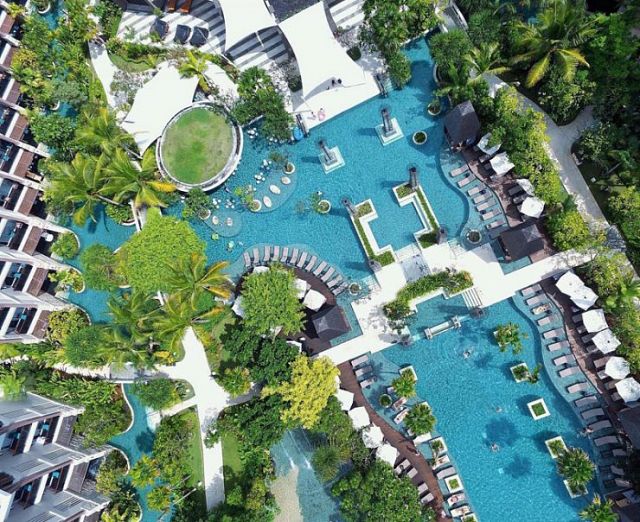 Located right on the beach in Nusa Dua, Sofitel offers a luxurious blend of French style and vibrant Balinese culture. You can swim like a mermaid in your private lagoon. Additionally, the hotel provides exclusive access to the Sofitel Club MILLESIME, where you can enjoy complimentary light snacks throughout the day, as well as afternoon tea and evening cocktails.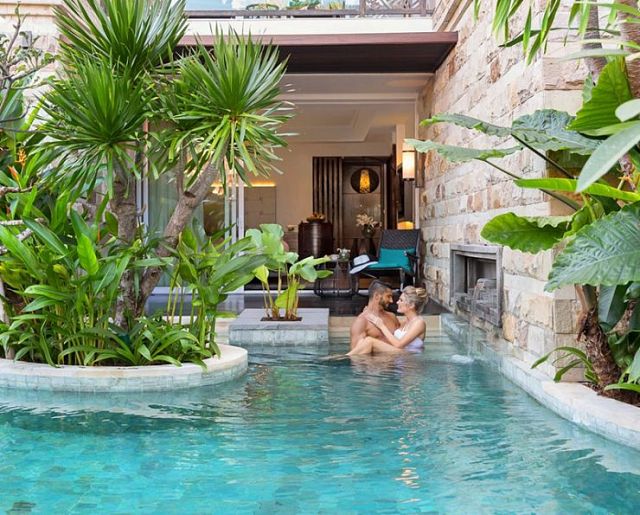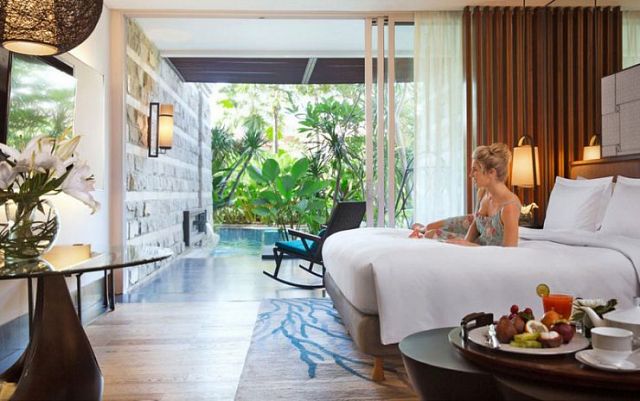 You can also enjoy cocktails while swimming in the pool and basking in the rays of the morning sun!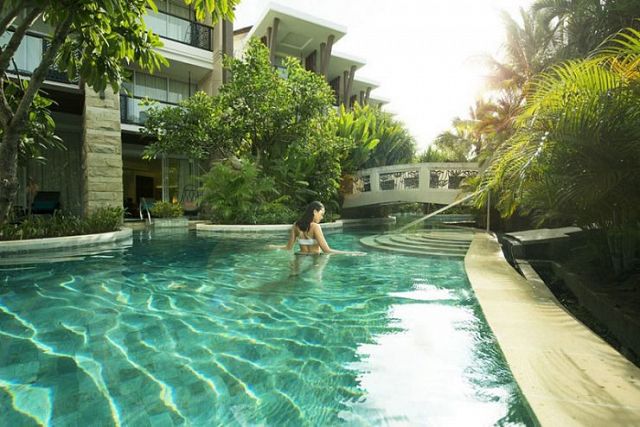 You don't even need to leave the pool!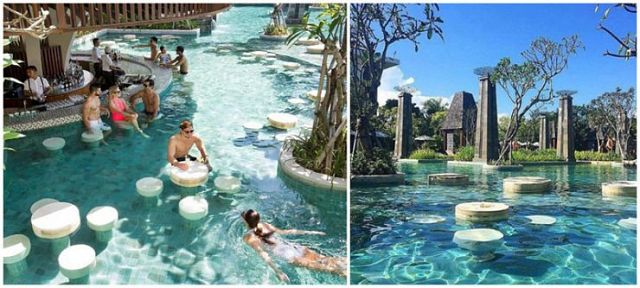 And here's some good news for all the food enthusiasts! You'll fall in love with the lavish Sunday brunch featuring delicious seafood items: oysters and lobsters, charcuterie, grilled meats, pasta dishes, and desserts.
Find the lowest price for this hotel on
Booking.
2. Luxury Holidays: Jimbaran BALI by AYANA
Have you always wanted to spend a vacation where you can simply step out of your room and find everything you need? Rimba offers exactly that.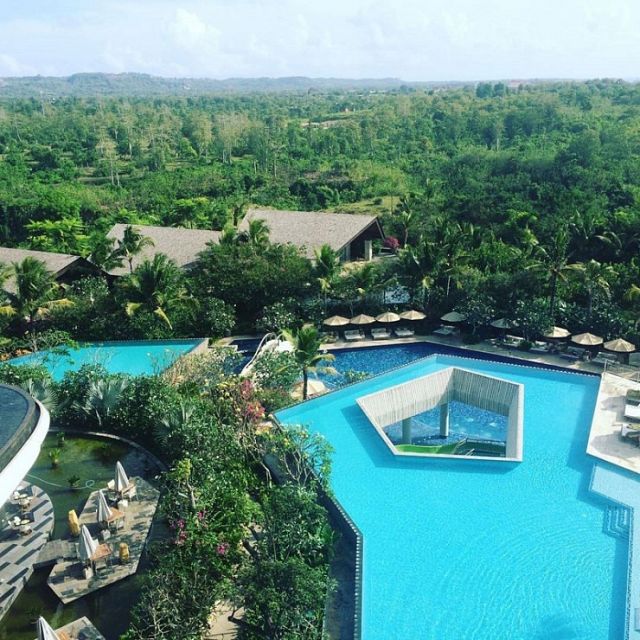 The first thing you will find is the exquisite lagoon-shaped pool. At Rimba, you can choose one of the two rooms with lagoon access. The Pool Access Suite is a bright, spacious room overlooking the pool, so every morning you will enjoy the view of the lagoon. Perfect for couples seeking a romantic and secluded spot.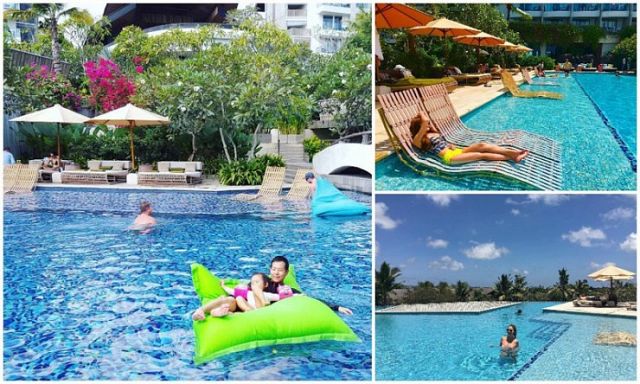 The nature-inspired interior makes it feel like the jungle is right outside your window. You will never be bored here.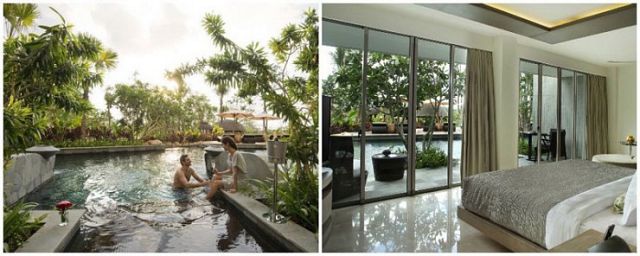 Guests of AYANA have full access to Rimba Hotel's facilities and can enjoy the amenities of both resorts, including 11 pools, 17 restaurants, a fitness center, the renowned Rock Bar, and the Thermes-Marins spa with a wide range of services and treatments.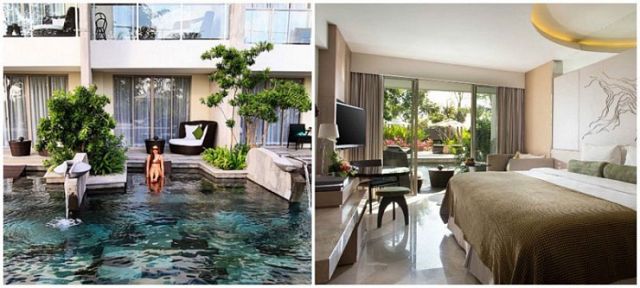 It is located on top of a cliff, so the sunsets here are magnificent.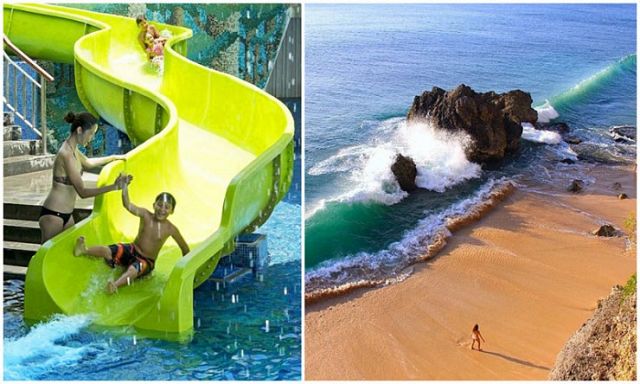 It sounds like the Rimba Jimbaran Bali hotel offers a wide range of activities and experiences for its guests. From enjoying the children's pool with slides to the private beach, spa treatments, and cultural activities, there seems to be something for everyone.
Exploring Balinese culture through cooking classes, learning about batik, attending traditional performances, and even participating in tree planting initiatives can create lasting memories and a deeper connection to the island. The hotel's emphasis on offering diverse experiences can contribute to a well-rounded and enriching stay for its guests.
Find the lowest price for this hotel on
Booking.
3. Komune Hotel & Beach Club
Should you go on vacation alone?
At the Komune hotel, you won't have such a question arise.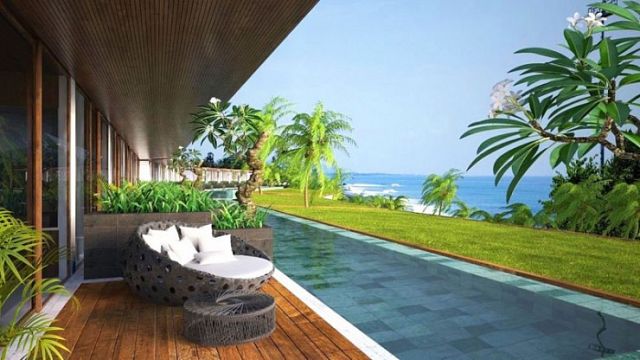 All surfers will be satisfied with the waves that are just a few minutes' drive away from the resort.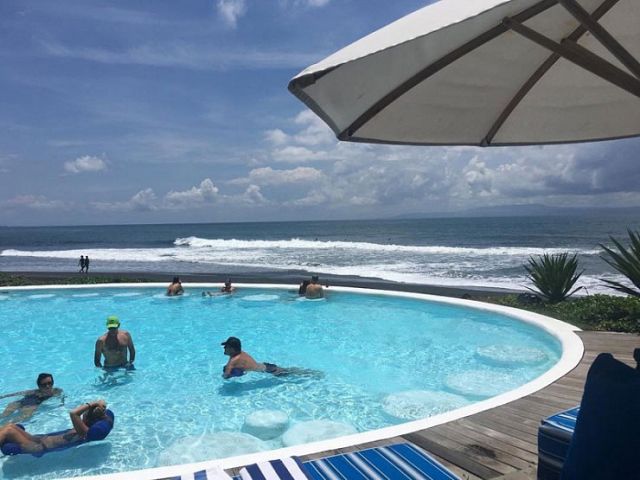 The Komune hotel is the first resort where you can go surfing even at night right in front of the hotel. Also, if you're not a surfer yourself, you can watch the spectacular performances of surfers in the darkness. If you are a surfer, you can join in!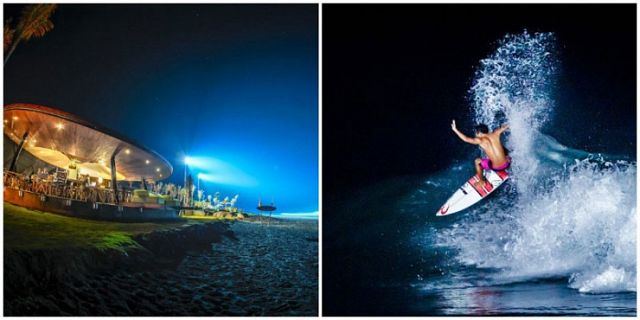 As for non-surfers, there are plenty of activities for you: yoga, fitness classes for relaxation, a spa center, and a massage room. In addition, Bali Safari and Marine Park are just a three-minute drive away by car.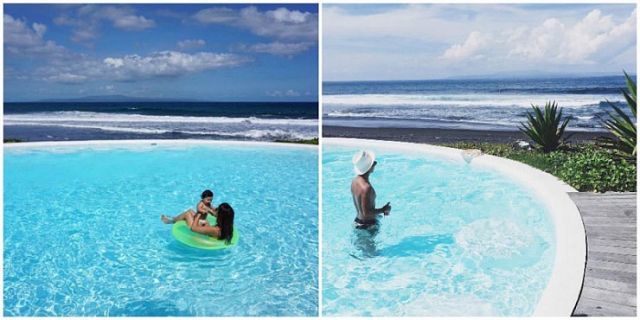 The stylish hotel rooms are equipped with a television, a mini-bar, a luxurious marble bathroom, and, of course, the pool will definitely not disappoint!  
4. Live in the village: Inaya Putri Bali Resort
The architects of Inaya Putri Resort have created a unique project inspired by Penglipuran Village, a traditional Balinese village.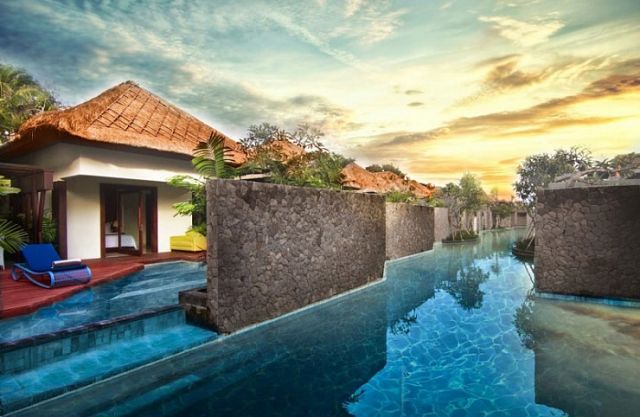 The resort consists of 19 villas, all with private access to a 130-meter-long river-like pool.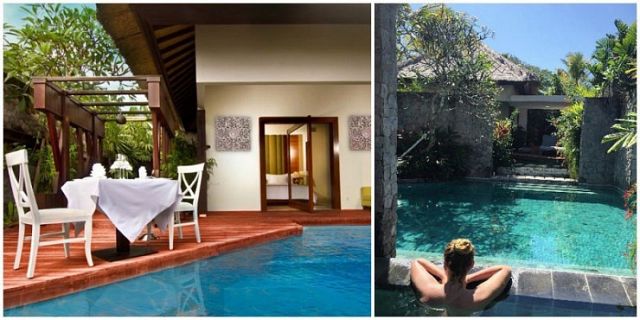 Each villa has its own section of the river, separated by walls, so that each guest has a small private lagoon.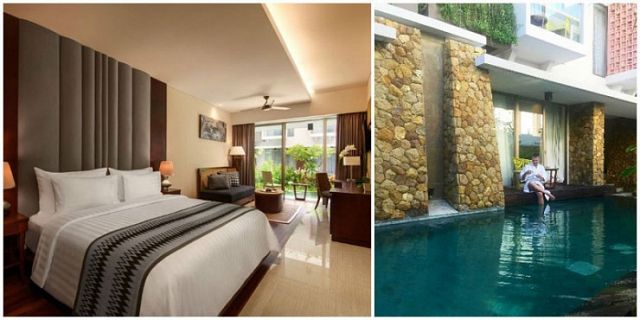 You can opt for a more budget-friendly option, the Deluxe Pool Access, where these rooms offer direct access to the shared lagoon-style pools.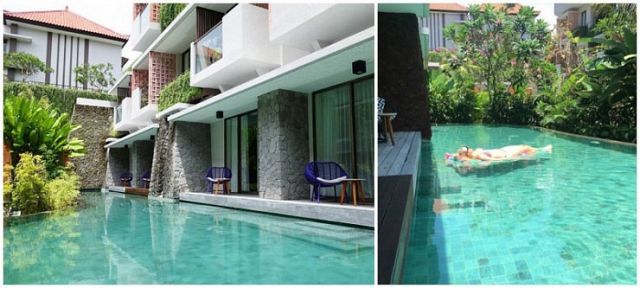 The design of the rest of the complex is also noteworthy, as it represents a part of Balinese culture and mythology. Take a closer look, and you will find depictions of several Balinese goddesses, such as Rukmini (Goddess of beauty and grace) or Saraswati (Goddess of knowledge, arts, spirituality, and music).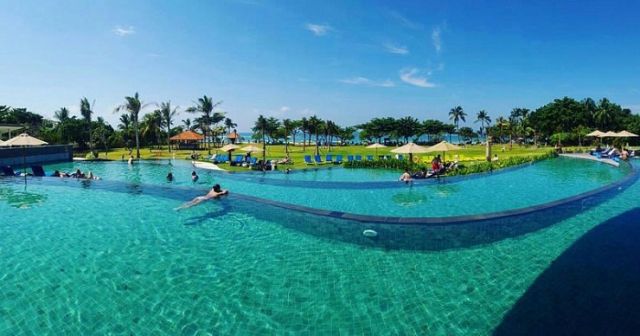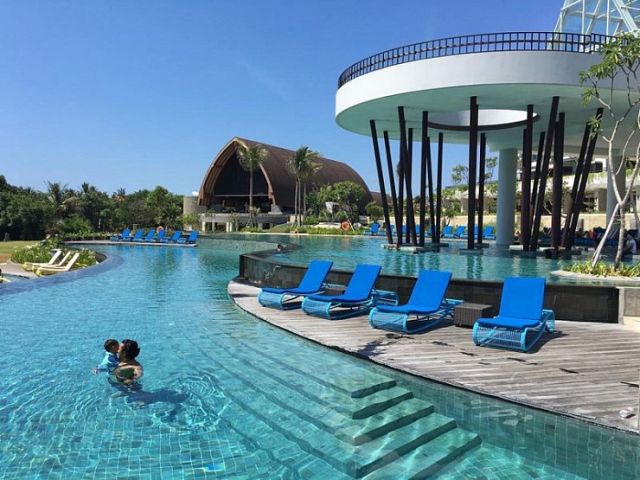 If you have always wanted to experience living in a Balinese village in comfort, you will not be disappointed!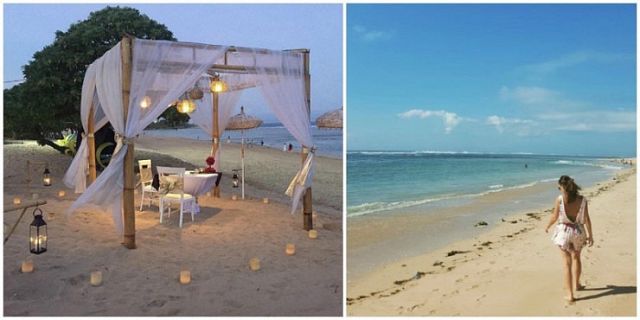 5. Maya Sanur Resort & Spa
It's not surprising that Maya Sanur Resort & Spa is often chosen by tourists.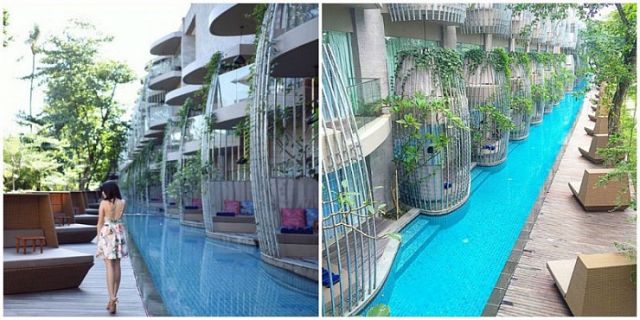 If you've decided to stay in one of the 23 Deluxe Lagoon Access rooms, you'll have access to the 158-meter pool at any time of the day.  
In the morning, you can have breakfast on your private secluded terrace with spacious comfortable sofas.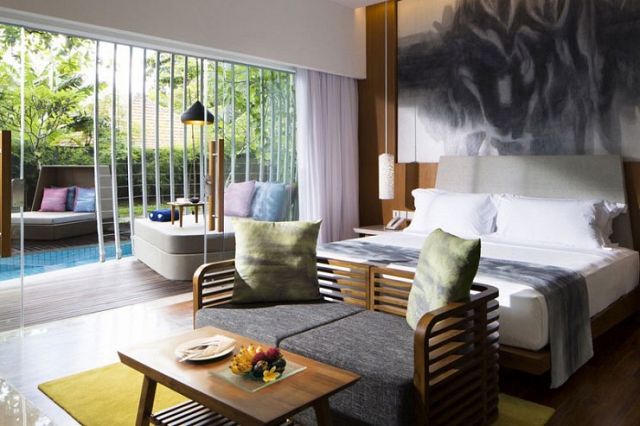 Guests have access to a fitness center, three pools, a rooftop garden, three restaurants, a banquet hall, a conference room, a library, and a gallery.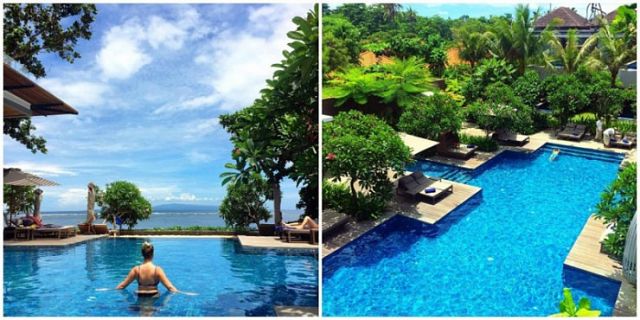 The hotel is equipped to organize various exhibitions, seminars, and workshops. You can participate in one of them! Unleash your artistic talents and bring home a souvenir from your vacation made by your own hands.  
6. Lagoon with ocean view - Double Six
At Double-Six, one of their most exhilarating ocean views is found in the Premium Suite Pool Access.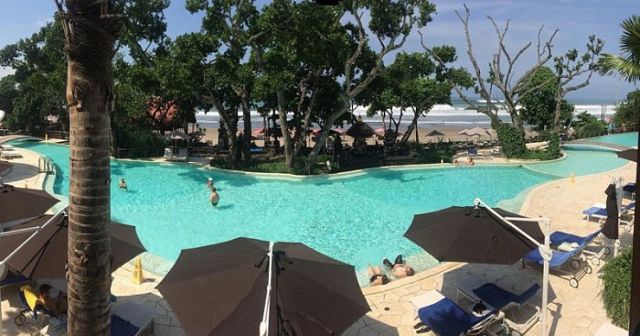 And, as the name suggests, you won't just be swimming in the pool but also enjoying the stunning ocean view from the pool!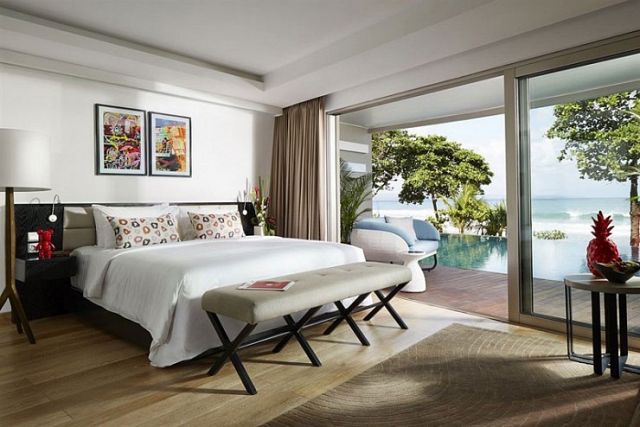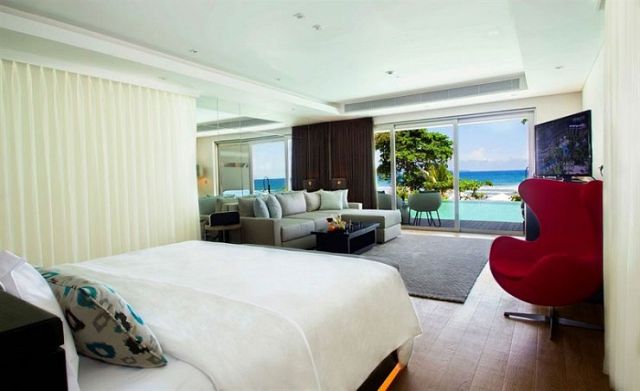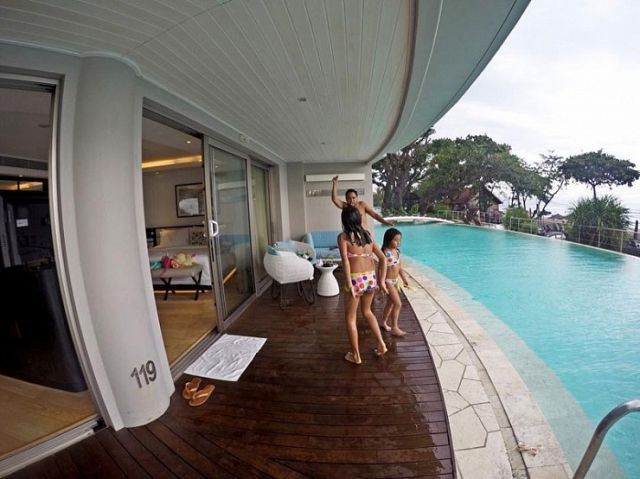 If you're still not impressed, it's time to tell you about their bar. Located 15 meters above sea level on the rooftop, you'll find one of the world's largest rooftop bars - The Double Six Club. Imagine yourself with a cocktail in hand, enjoying the magnificent view! After you've satisfied your eyes with the stunning scenery, don't forget to satisfy your stomach!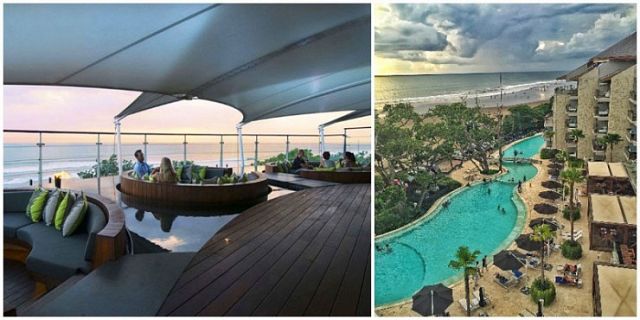 The Double Six Hotel itself is a paradise for food enthusiasts. You can indulge in dining experiences in several restaurants. For meat lovers, there's The Plantation Grill.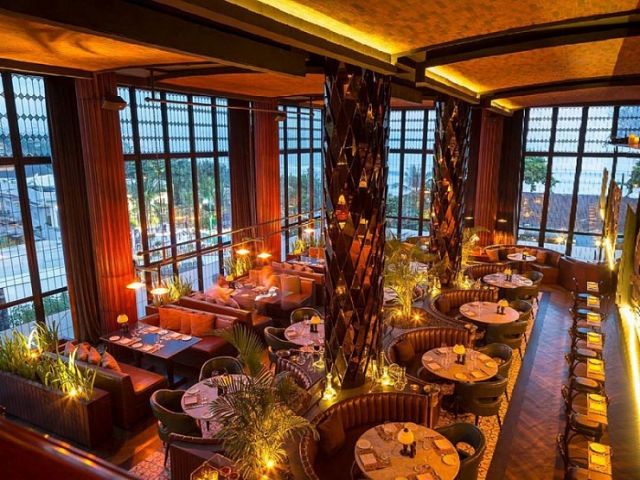 If you climb up the spiral staircase, you'll find the Sling Bar, where a variety of cocktails are served until late in the evening.  
7. Tranquility of the ocean: Mantra Sakala Resort and Beach Club Bali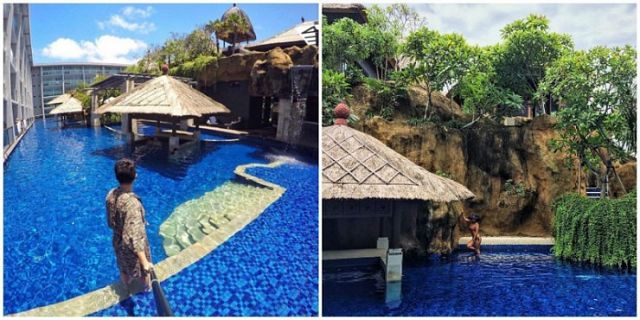 The modern interior of the resort is inspired by Balinese architecture. Each room has its own balcony with direct access to the lagoon-style pool. The view of the blue-hued lagoon creates a sense of ocean tranquility.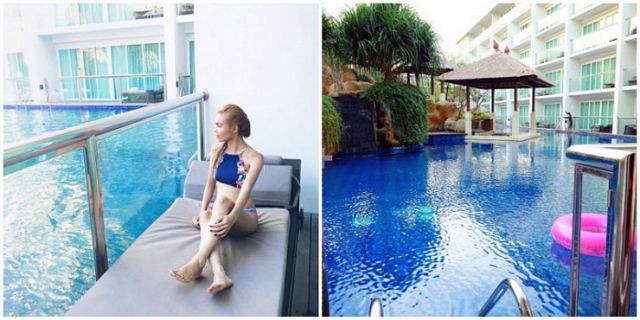 Mantra Sakala is suitable for meetings and seminars with its three conference rooms. Additionally, there is a spa and a fitness center that you should definitely visit.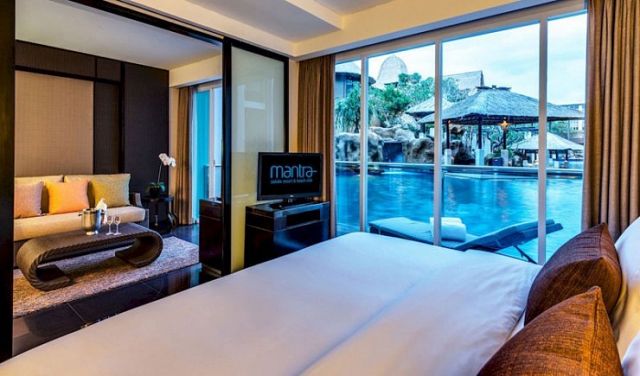 There is a kids' club available for children. You can have dinner in one of the three restaurants or in your room.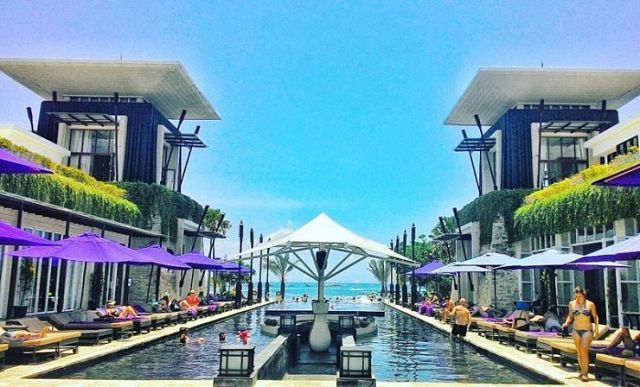 8.FuramaXclusive Villas & Spa Ubud
A bar on the water? Of course, it's not uncommon.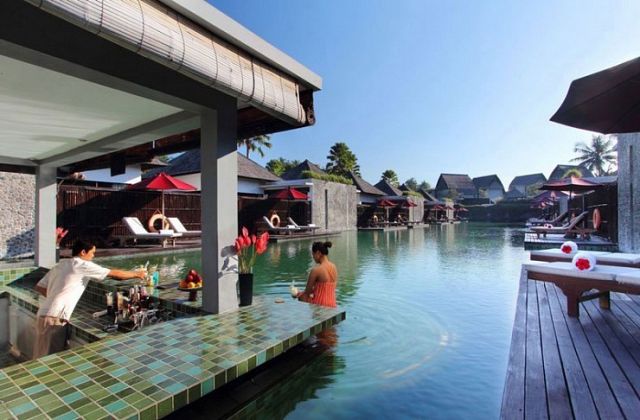 But at FuramaXclusive Villas And Spa Ubud Lagoon Pool Villa, you can directly access the magnificent 70-meter pool from your room and swim up to the bar to order and enjoy drinks while still in the pool.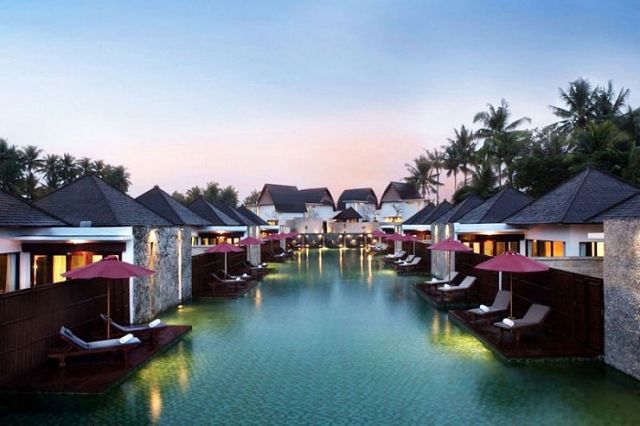 Look around, and you'll be surrounded by breathtaking views of the rice fields.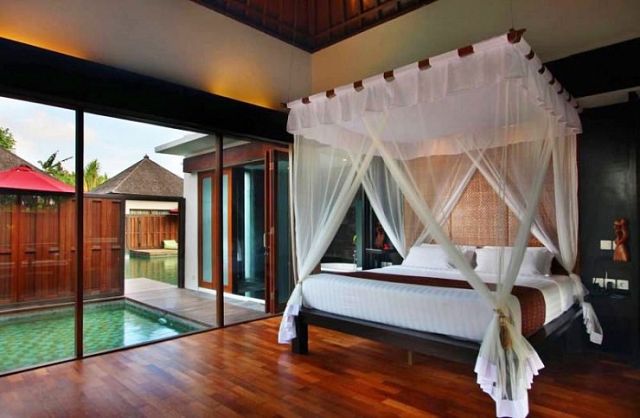 And since FuramaXclusive Villas & Spa Ubud is located in Ubud, the cultural heart of Bali, the hotel offers its guests rich cultural programs.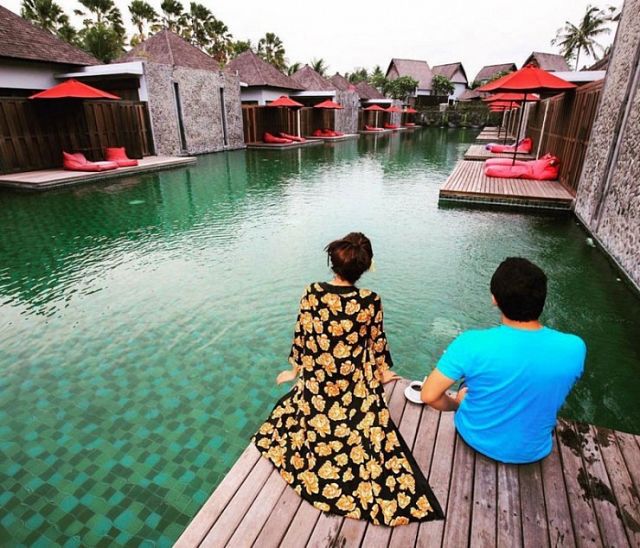 Learn some Balinese dances.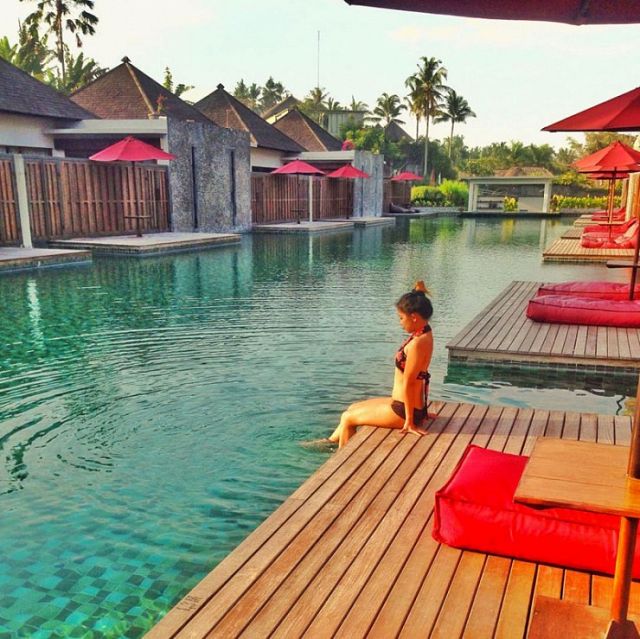 Or take a wood carving master class.