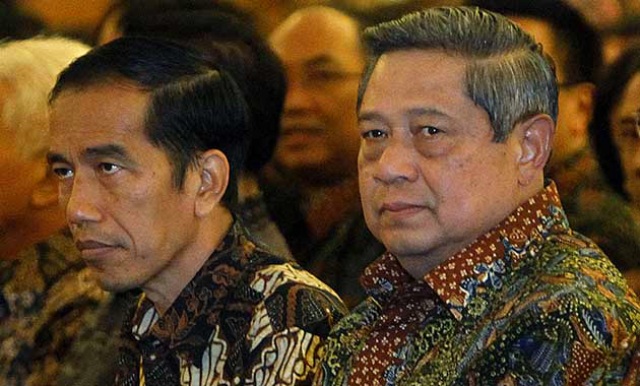 The new president is ready to cut fuel subsidies.
After an unsuccessful attempt to persuade President SBY Susilo Bambang Yudhoyono to reduce state spending on fuel subsidies by the end of his term on October 20, President-elect Joko Widodo said that he remains committed to reducing expenditures on fuel industry subsidies and is ready to take the unpopular step of raising fuel prices.
Jokowi told journalists that during a two-hour face-to-face meeting in Bali yesterday, he "specifically requested to reduce the budget deficit by lowering fuel rates."
It is expected that the size of subsidies for the fuel industry this year will increase to 245 trillion rupiahs ($20.9 billion USD). This is about 2.3 percent of the GDP. By next year, the forecasted amount will reach $24.9 billion, constituting more than 14 percent of the total government expenditures.
Among the reasons for the rejection, SBY referred to the fact that the rupiah fell by 0.2 percent to 11,701 per dollar in Jakarta at the local banks' rate.
Energy sector subsidies make up almost one-fifth of the 2014 state budget. This is three times more than allocated for infrastructure development. Fuel subsidies have been a contentious issue in Indonesia for many years and have been the cause of numerous protests, clashes, and even regime changes.
Parliament has already limited subsidized fuel supplies to 46 million kiloliters this year, but this quota is nearly exhausted. Government officials recently stated that the quantity of subsidized fuel could run out by early December if current spending rates persist.
Last week, the state oil and gas company PT. Pertamina began rationing subsidized fuel supplies to reduce consumption. This measure had unpleasant consequences – it sparked a surge in demand and long queues at gas stations across the country, and on Tuesday, the measure was abandoned.
Yudhoyono and Widodo instructed their officials to conduct further budget negotiations in the coming months, but Jokowi claims that he is ready to take the politically unpopular step of cutting fuel subsidy expenditures and redirecting these funds to areas such as education, health, and agriculture.
"I am ready to be unpopular, but people need to know that we must spend money on more prioritized needs," said Widodo to journalists in Jakarta.